I absolutely adore my job. Getting to know all of my clients and snuggle with their adorable little babies is just the best thing ever. Meet beautiful little Whitney. Her parents contacted me when she was already 2 weeks old after seeing my session of baby Emelia. Usually, I try and bring babies in before they are 14 days old, but I told her not to worry and they came to me when Whitney was about 3.5 weeks old. Whitney was a little bigger than my last few babies but so so cute! We wrapped her for a lot of her session but she did so good for us!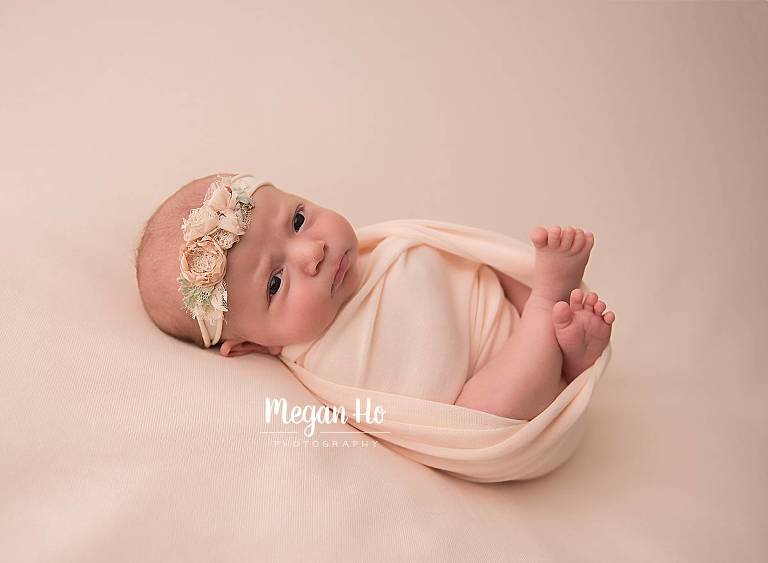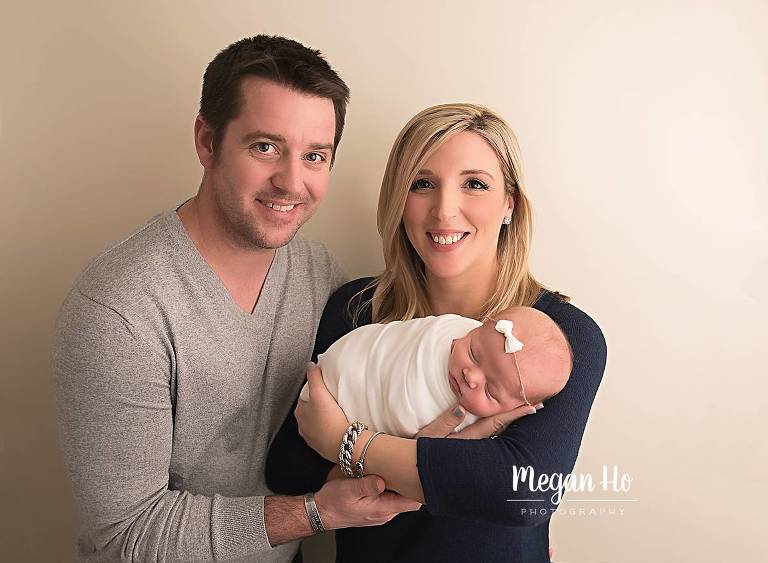 I always love when parents want to be included in the session. It's so important to be in photos with your children! Isn't this family just stunning!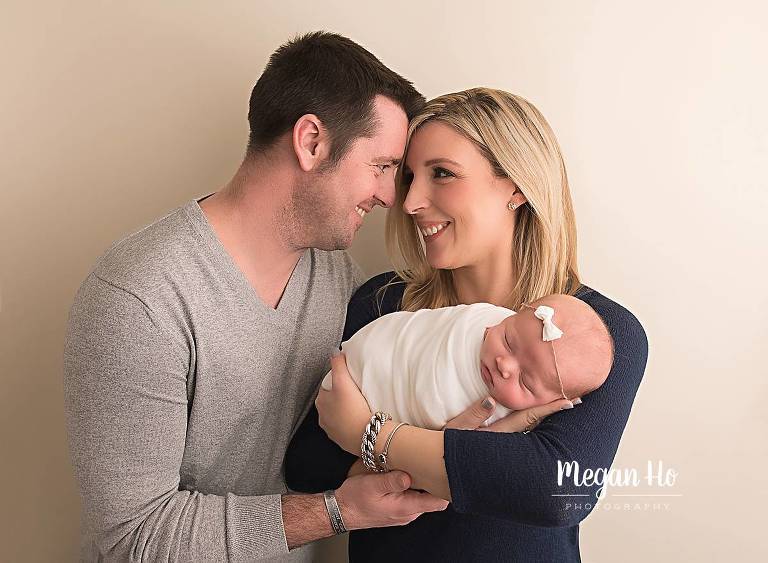 I usually ask the parents what colors are in the nursery and also the main part of the house so we make sure to get portraits that compliment every room. I just love when the answers include gray and they let me sneak in some beautiful neutrals. These are usually some of my personal favorites.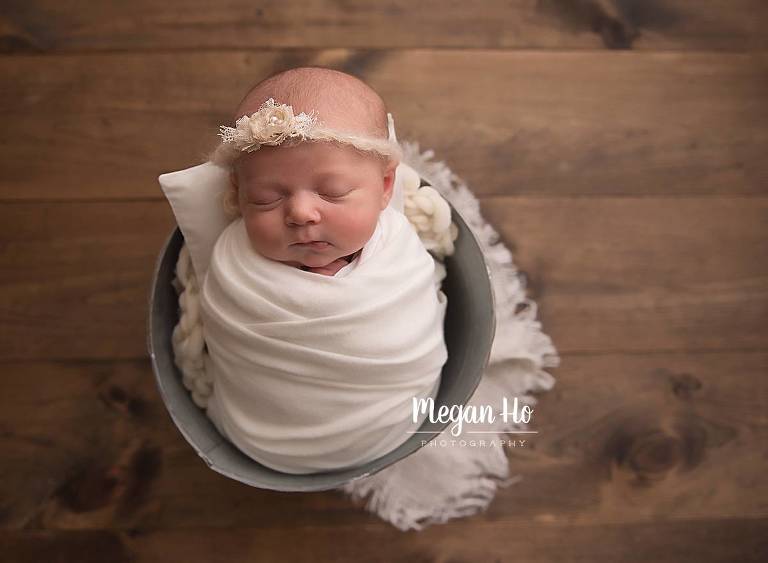 This beautiful headband above is from Emmy Blue Handmade and just as gorgeous in person.
The adorable hat and wrap layer below is from Riley's Mom Makes Hats and so stinking cute. Mama chose this one for her canvas, it's going to look beautiful hanging in their home.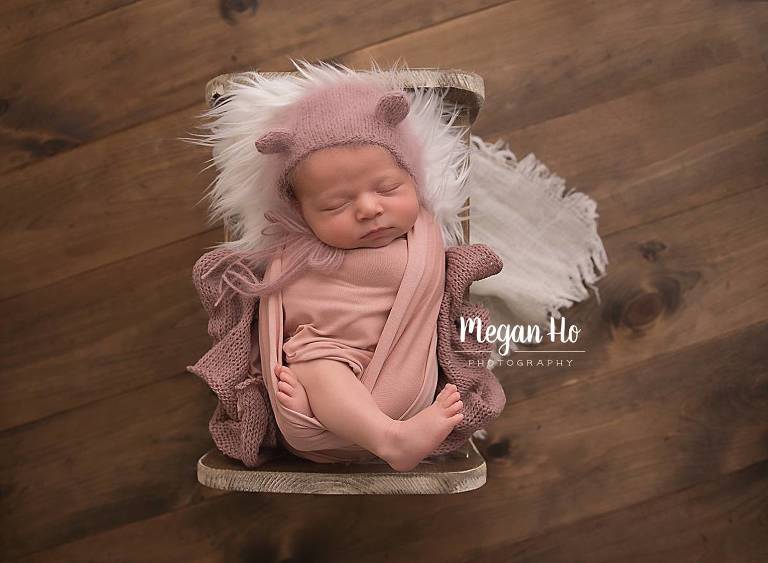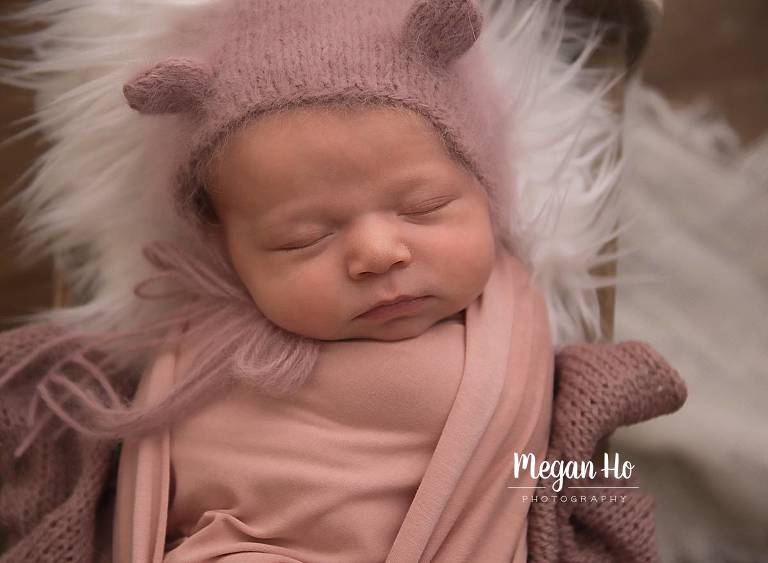 Mom and Dad are completely smitten with their new little love bug. She did make us all work hard for these portraits. We finally got her comfortable and sleeping and then I didn't even want to move her. That's the struggle of newborn photography. You get them nice and cozy just to move them around to the next pose.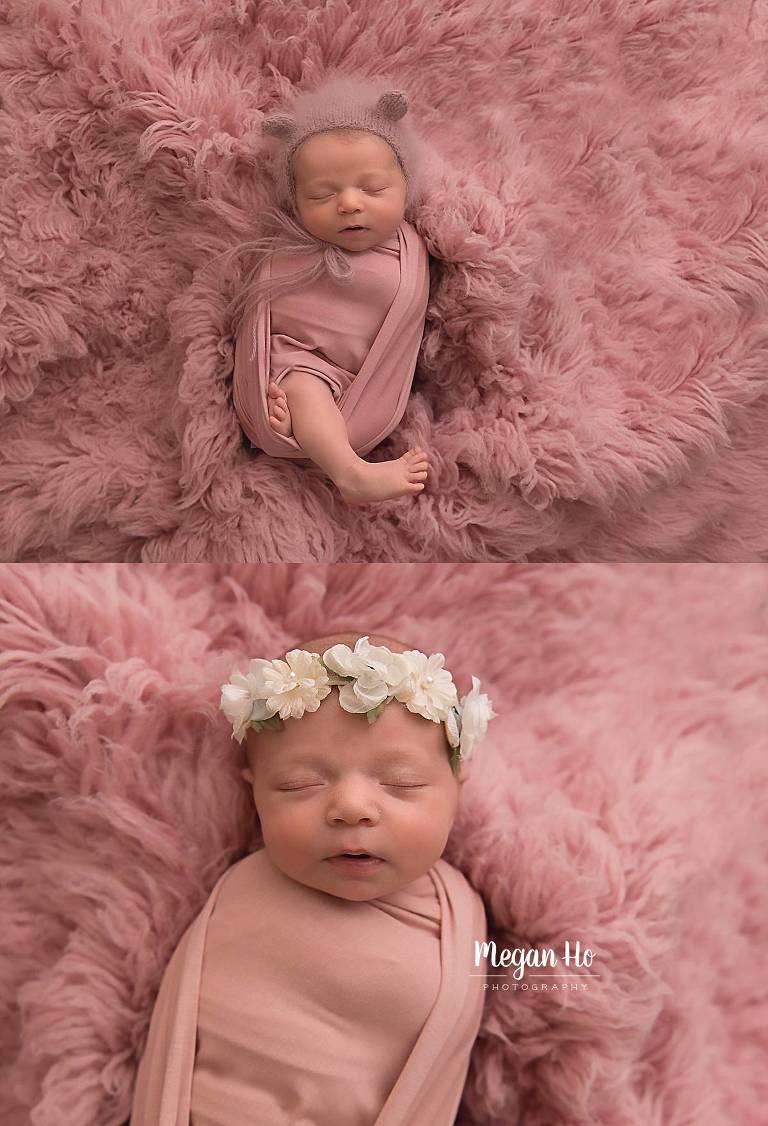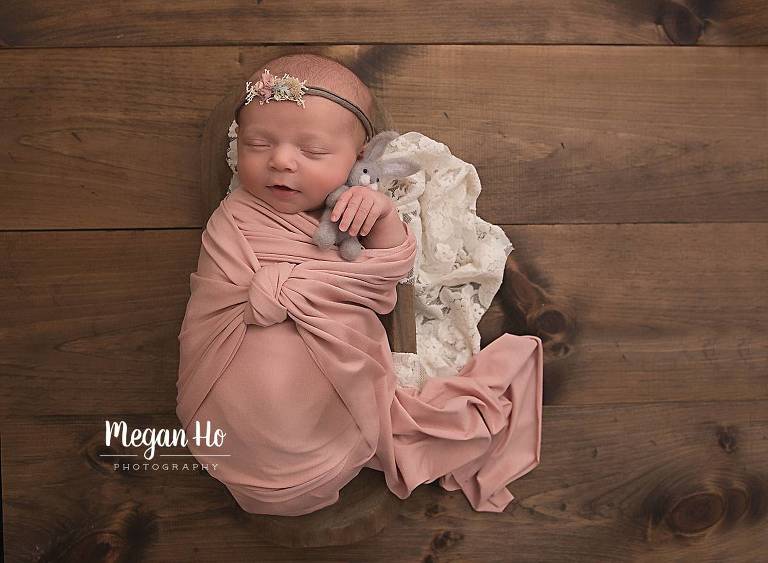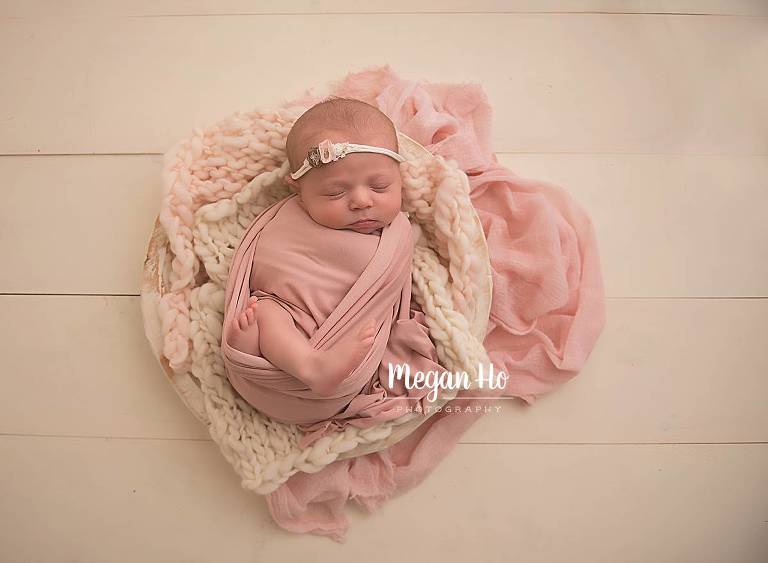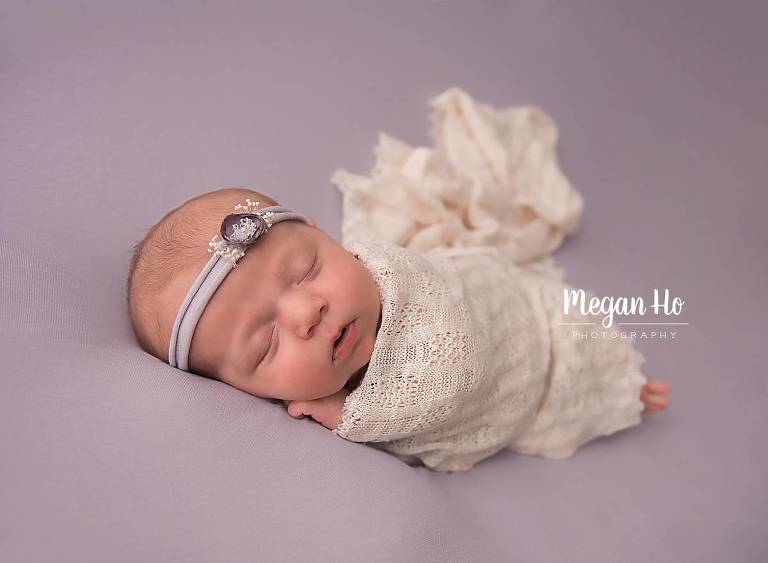 We let her stretch her limbs at the end and I think she was so happy to not have me all in her face anymore. lol. Little Whitney, you were a dream, I can not wait to see you at the studio again!
You can follow me on facebook and instagram to see more of our recent work and sneak peeks.
Megan Ho Photography is a Southern NH newborn photographer located in Bedford, New Hampshire. Megan is a newborn, baby, maternity, family, and child photographer serving Southern New Hampshire, Boston, Massachusetts and the surrounding communities.