Meet adorable Baby Van! As a Southern nh newborn photographer, I get to meet (and snuggle with) the cutest little clients. When his mom contacted me about their newborn session, she knew exactly what she wanted… white, white and more white. I love neutrals so I was pretty pumped to take this on. When she said she could send me a Pinterest board of ideas, I was one hundred percent sure I knew what I would be looking at. I was right and made sure I had multiple white backdrops and wraps just in case we had any accidents.
Once she had her beautiful baby boy, we scheduled them in. She actually arrived with her sister for our session- Dad was out of the country. He plays hockey in another country and they were in the playoffs. He even missed the birth of their baby (he did fly home to meet him and then fly back to finish up the season) so I knew I just had to bring them back in for parent shots once he got home. I was so happy we did just that. They are a beautiful family and I am so pleased we got to capture these images for them.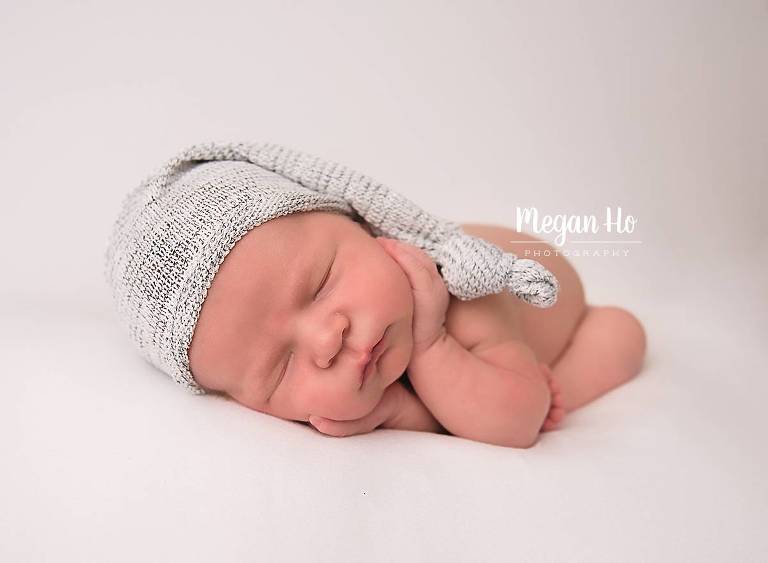 Adorable sleepy cap above by Cute as Can Be Props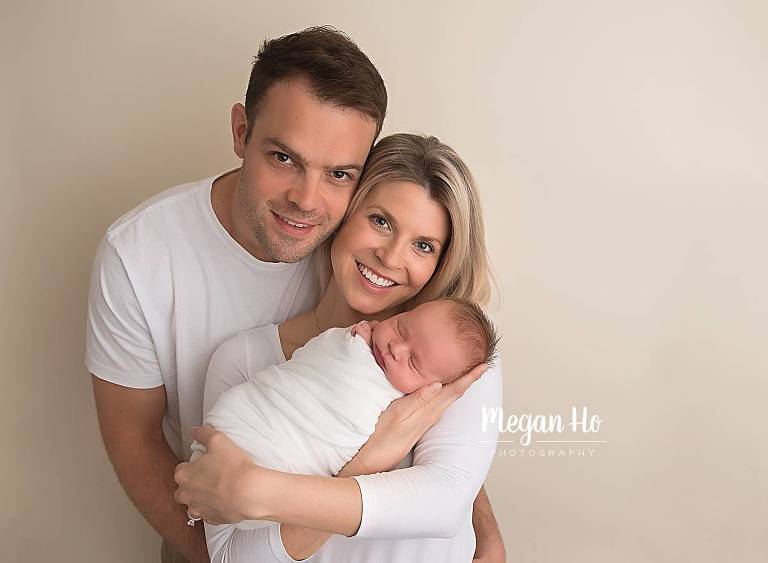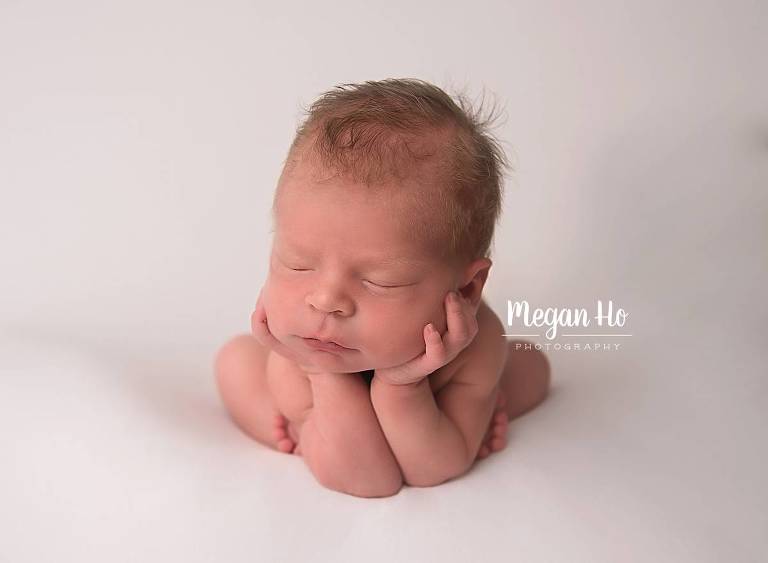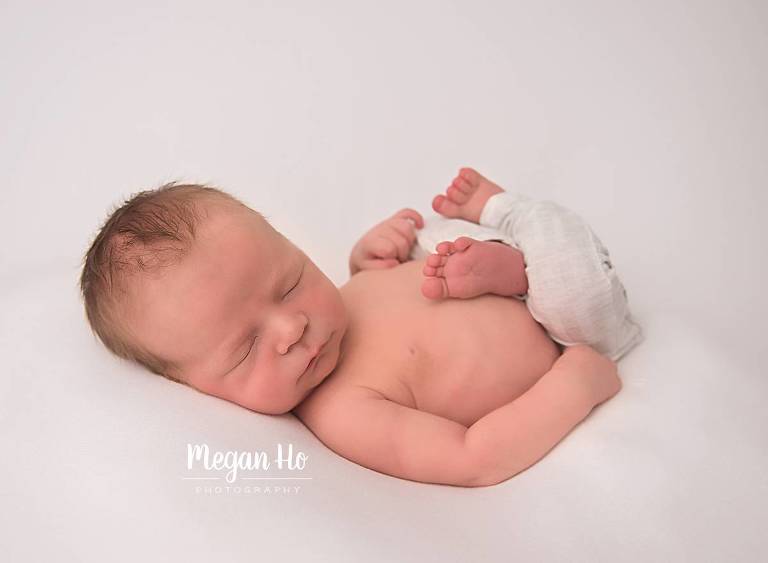 That smile is going to break hearts someday. We was such a sweet and gentle baby boy!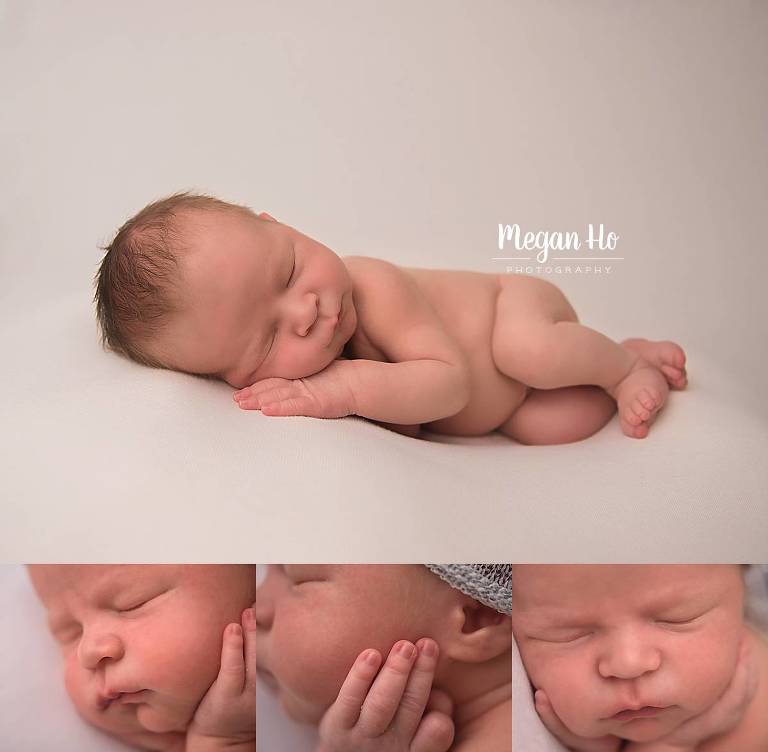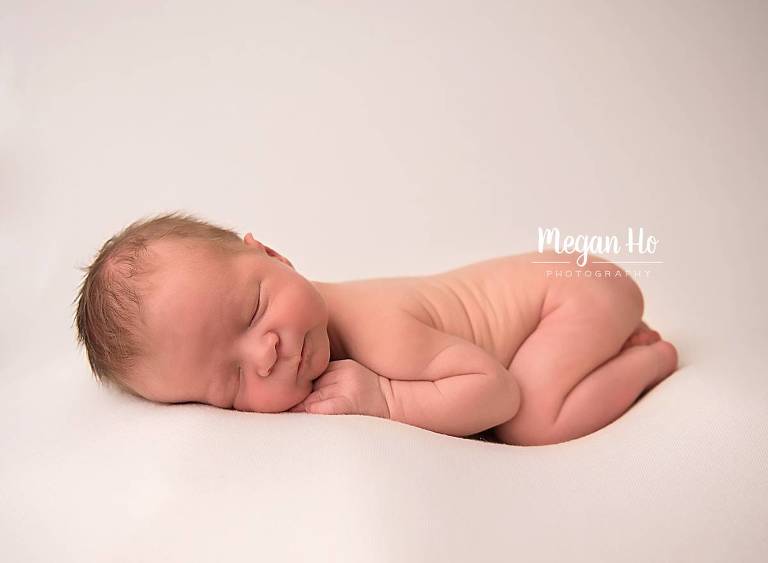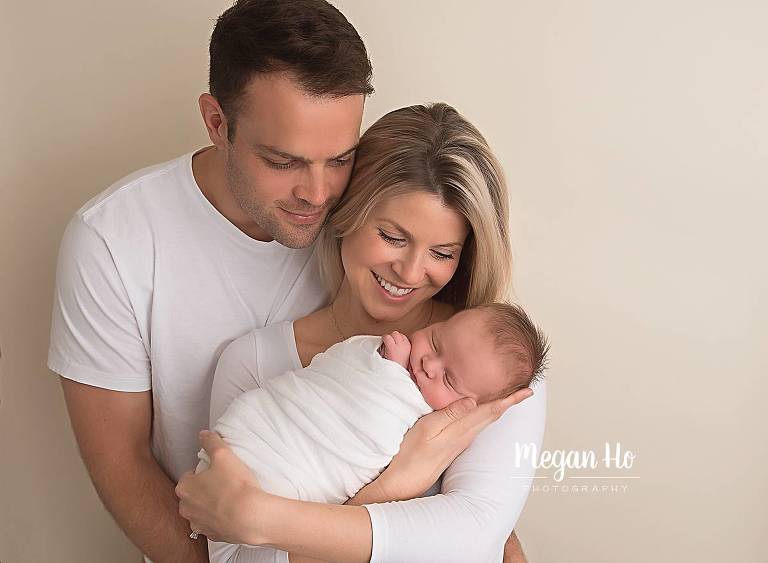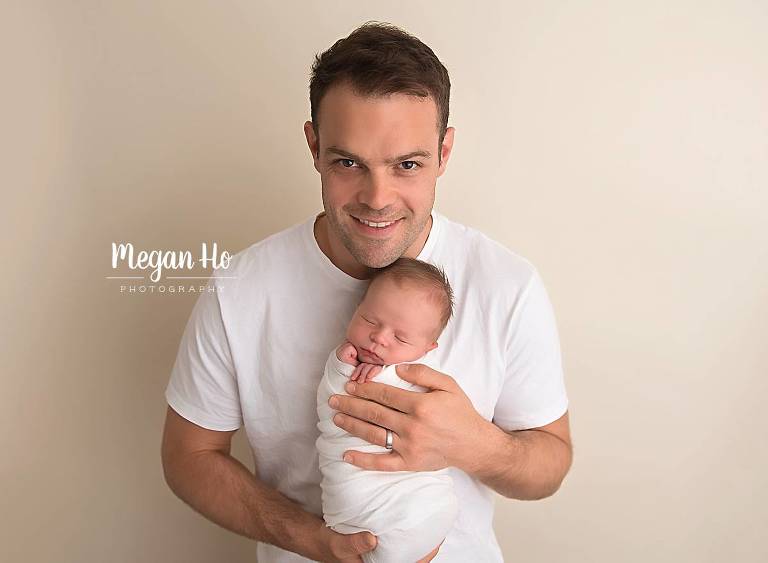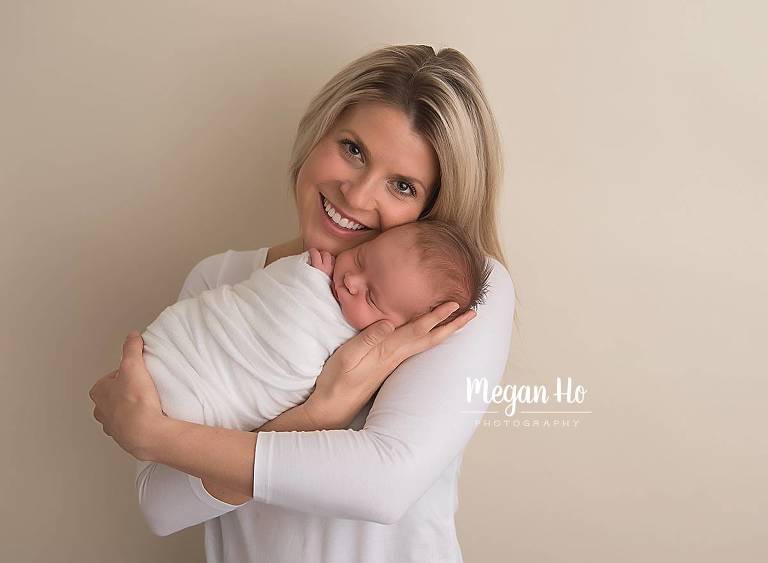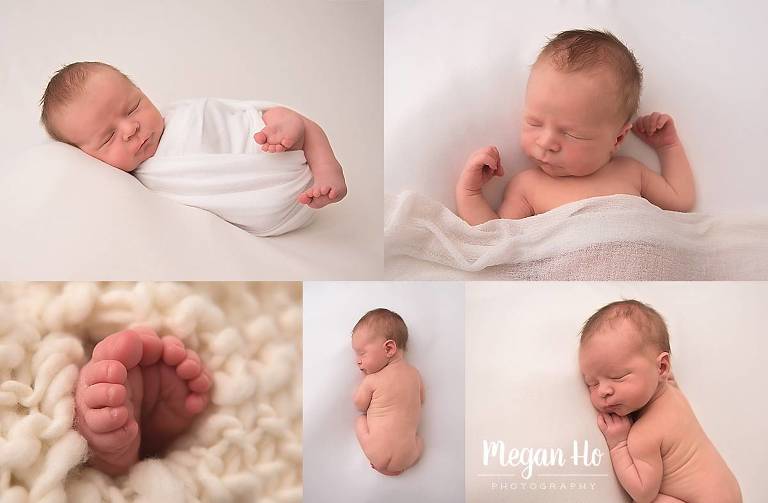 Ohhhh adorable little boy, you are so adored already!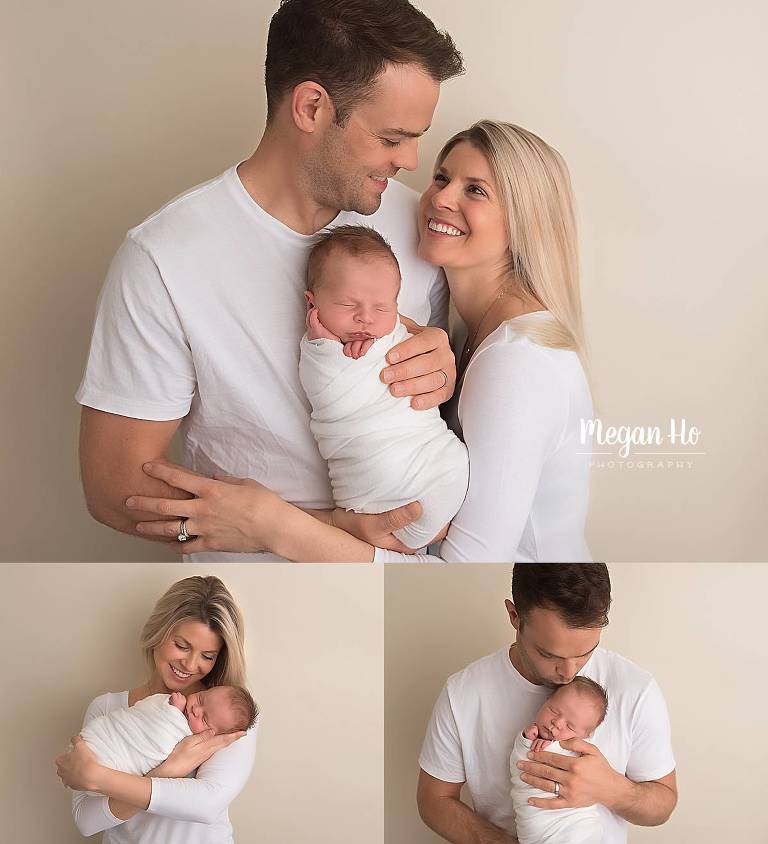 For more information on booking a newborn session, please use the contact button above. Newborns are best booked in the second trimester but I sometimes can accommodate last minute availability.
Please follow me on facebook and instagram to see some of my more recent work and sneak peeks.
Megan Ho Photography is a Southern NH newborn photographer located in Bedford, New Hampshire. Megan is a newborn, baby, maternity, family, and child photographer serving Southern New Hampshire, Boston, Massachusetts and the surrounding communities.