I am so lucky to be a Southern NH newborn photographer and snuggle babies all the time. I am even luckier on days like these because I get to snuggle two babies. Meet Logan and Tori, the most adorable set of girl twins. These little cuties were born at just 28 weeks and 2 days and spent some time in the NICU before finally coming home. I was so happy to hear that they were both doing extremely well and even more excited when we finally scheduled our session date.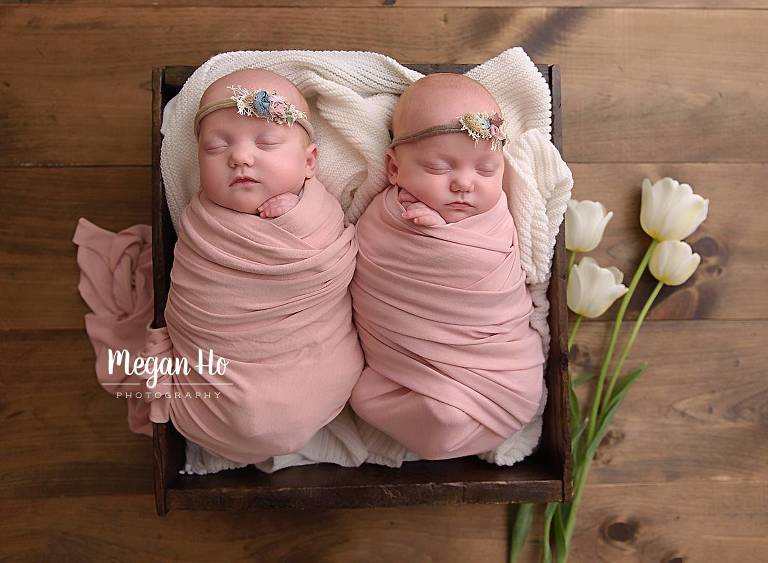 These little cuties were really funny. I think twins are just so neat and have always read about how they can sense what the other is feeling. Well…. anytime one of the twins started crying- the other would smile. No joke. It was the most hysterical thing. I know they are going to love each other but a little friendly competition never hurt anyone either.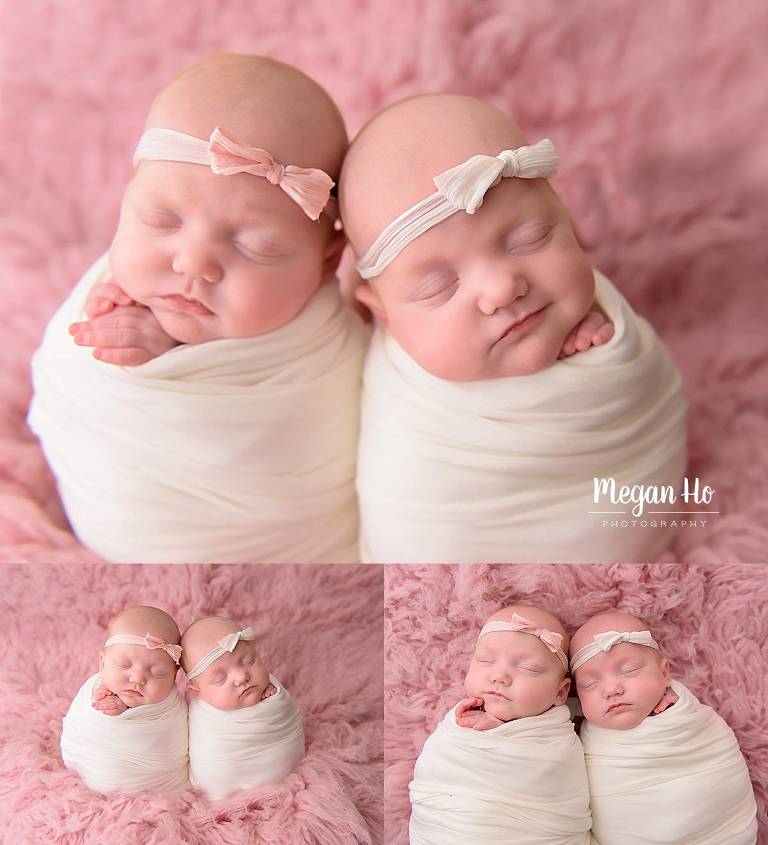 When mom arrived with the girls, she was carrying in this pink shirt. She told me it was her Dad's shirt and he was in the ICU. We just had to incorporate it into our session. While we were wrapping and posing them, I was thinking of what we could do with it. Finally we decided to put the girls wrapped in it. I wanted it to look like he was giving the girls a great big hug… even when he couldn't be there physically. A few weeks later, she told me that he had passed and how grateful she was to have this portrait for her girls.
I am so glad that we were able to do this. I hope it helps them understand how much they were loved by him.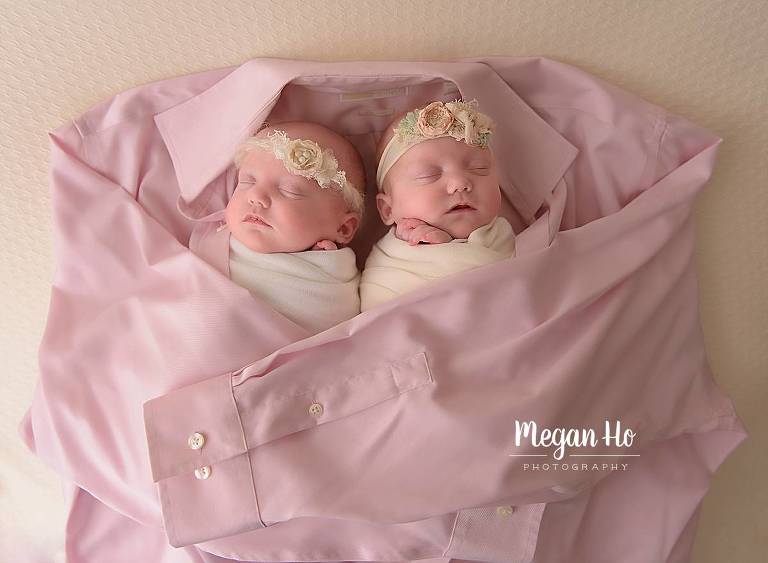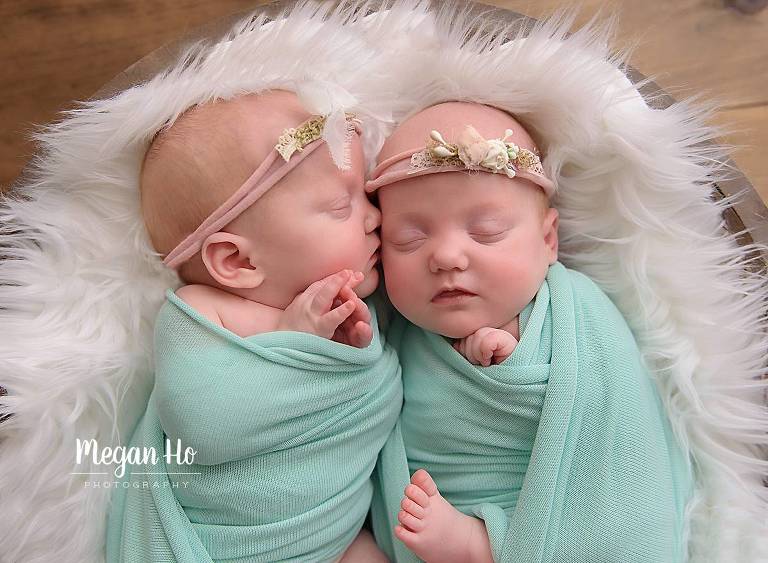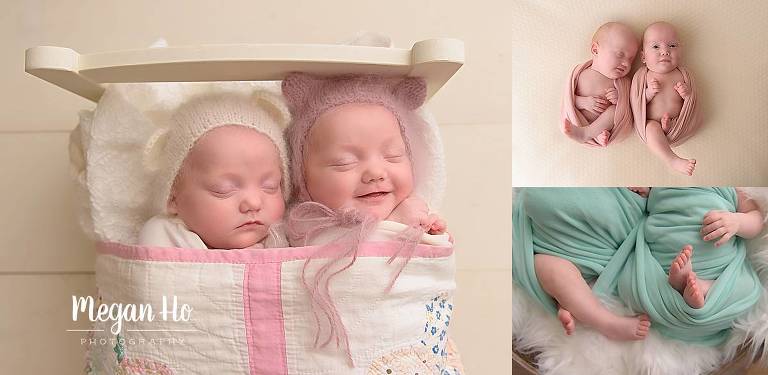 For more information on booking a newborn session, please use the contact button above. Newborns are best booked in the second trimester but I sometimes can accommodate last minute availability.
Please follow me on facebook and instagram to see some of my more recent work and sneak peeks.
Megan Ho Photography is a Southern NH newborn photographer located in Bedford, New Hampshire. Megan is a newborn, baby, maternity, family, and child photographer serving Southern New Hampshire, Boston, Massachusetts and the surrounding communities.