Look at this big brother!!!! Baby Kieran came in for his newborn session and we just had to get some with his big brother. Jacen is so in love with "his baby". I usually have younger siblings in the studio so I was super excited to have a 5 year old to follow my directions. I didn't even have to ask him to kiss or hold his baby brother because that is all he wanted to do. I can not get over the images that we got of the two of them. So adorable!!!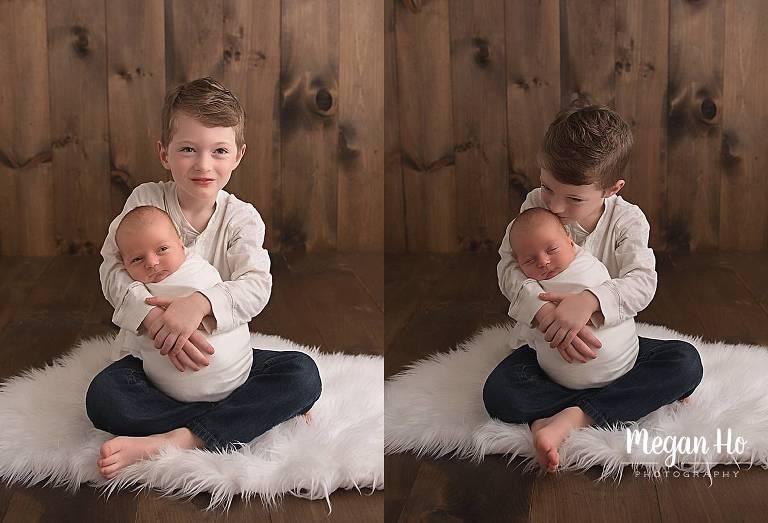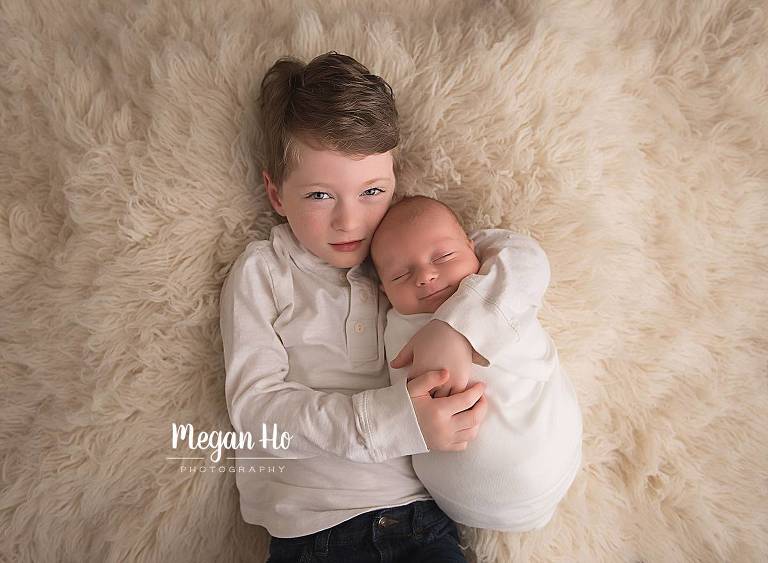 Look at that smile. Could melt a heart with it.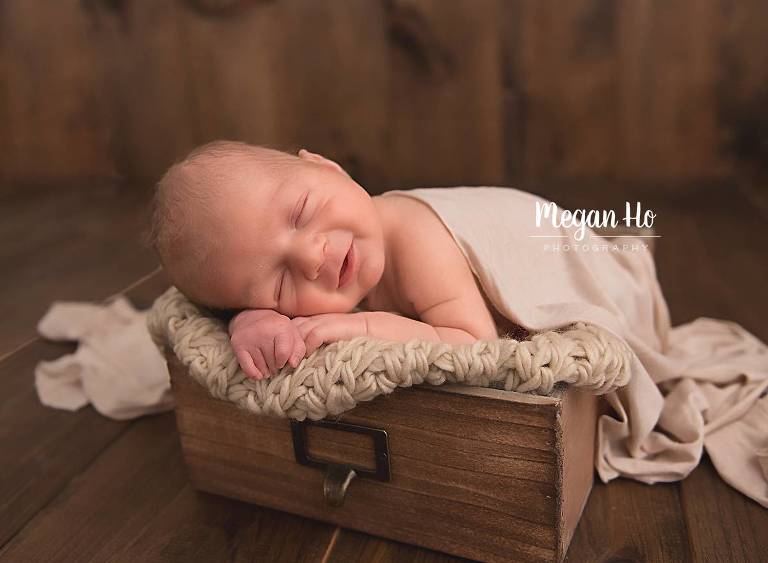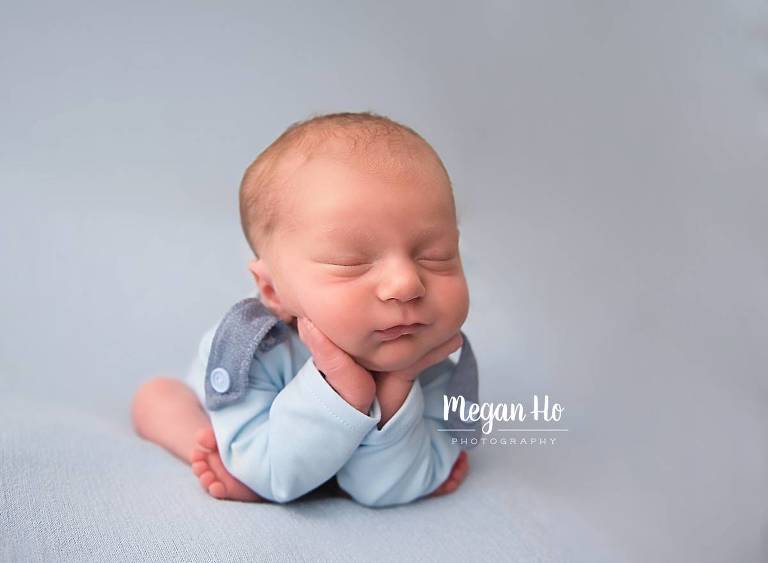 I knew that mom and dad (and big brother) were huge star wars fans. I also knew they had a collection of these little stuffies… so I said to bring them and we would try and get a portrait with them all. I just love how this turned out!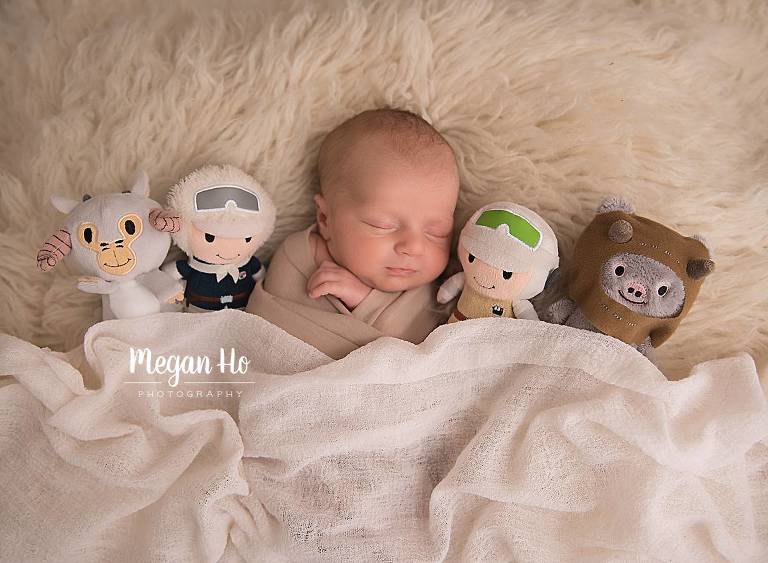 I am such a sucker for a beautiful mama and baby shot. Aren't they just gorgeous?!?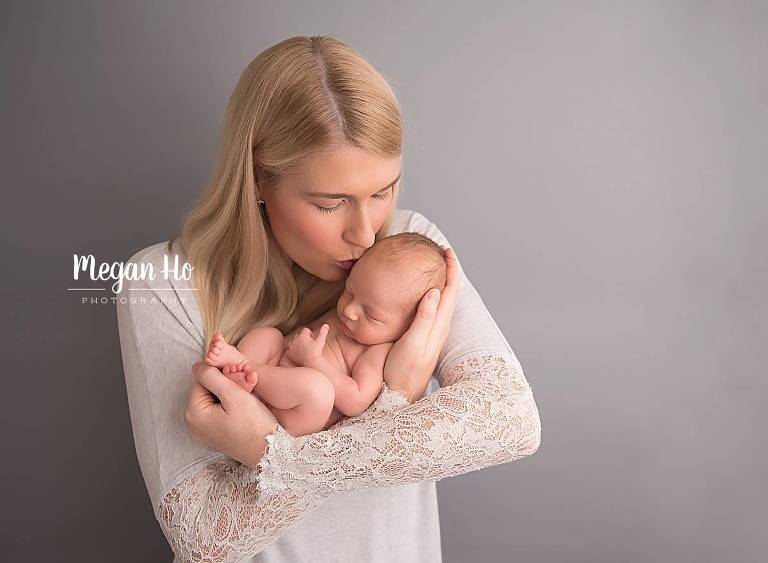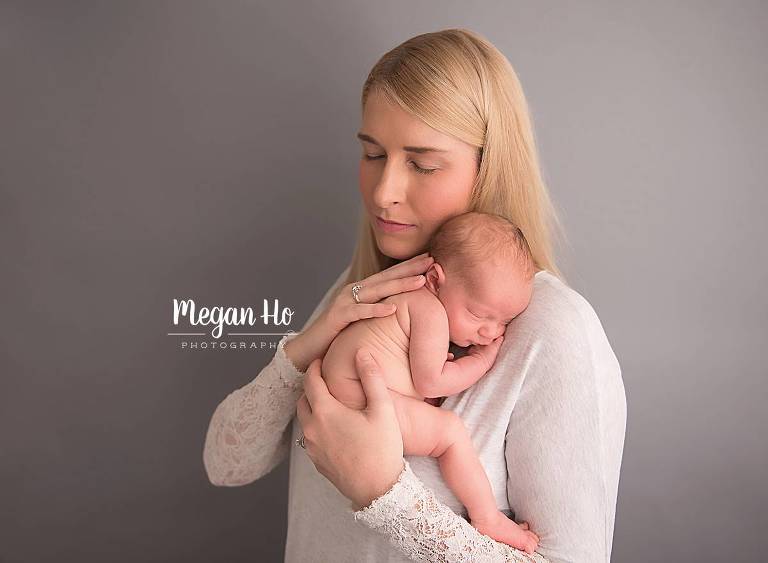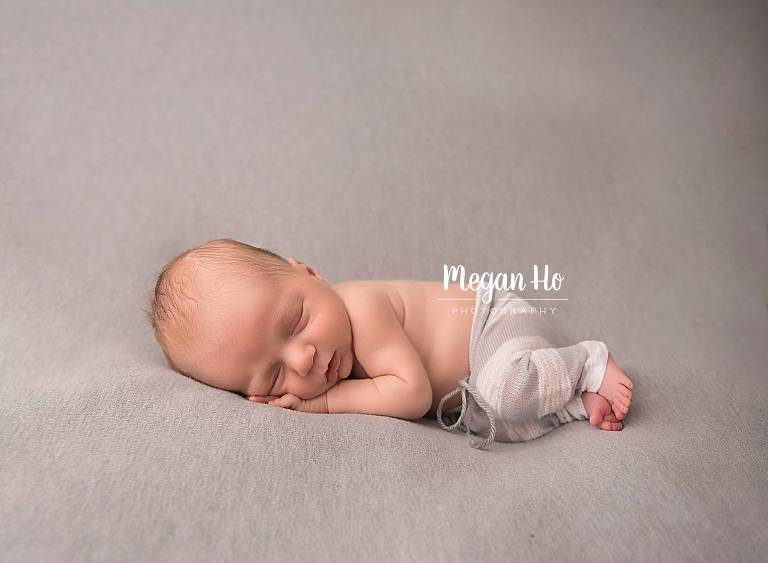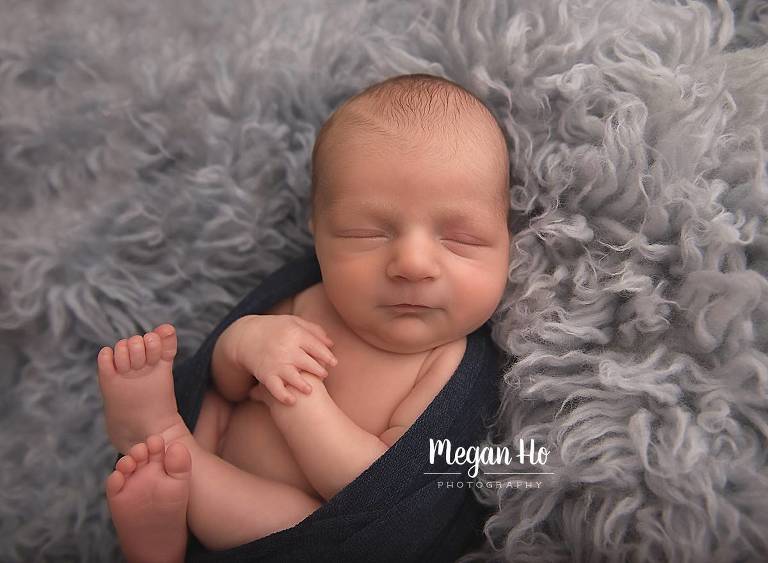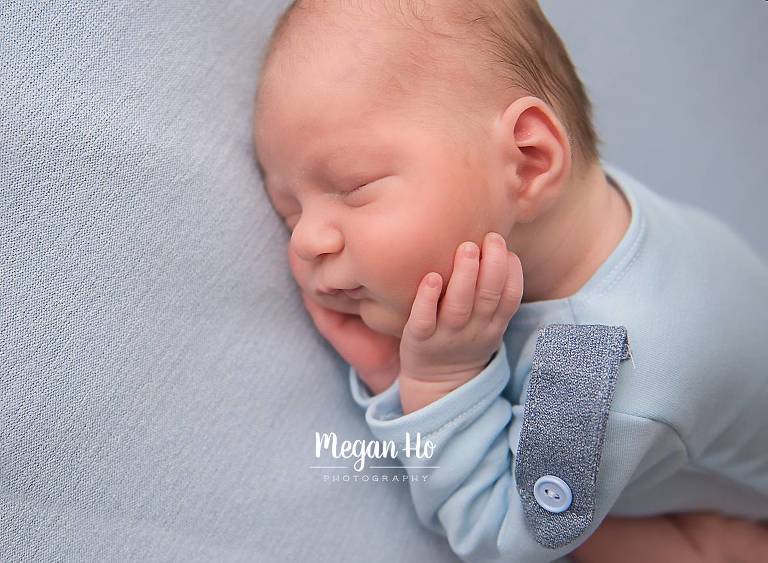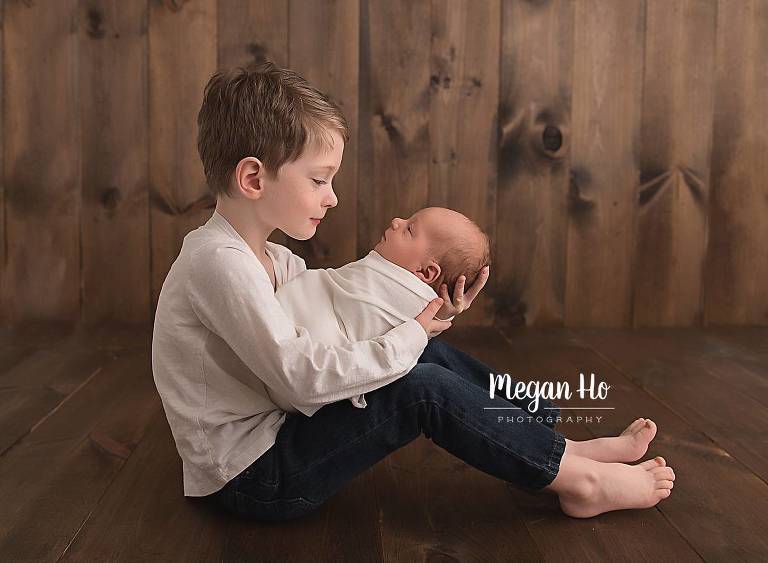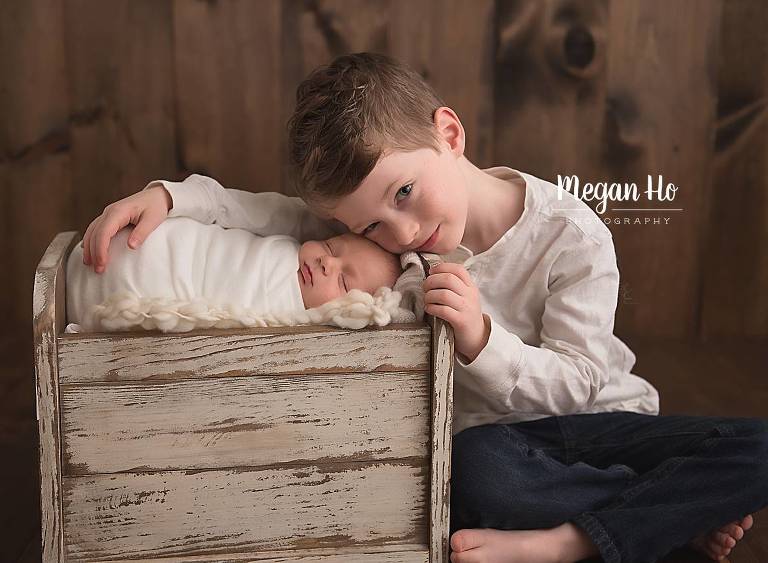 I just adored these brothers. I can't wait to see their relationship as the grow older and closer!
You can follow me on facebook and instagram for more recent work, sneak peeks and behind the scenes photos.
Megan Ho Photography is a Southern NH newborn photographer located in Bedford, New Hampshire. Megan is a newborn, baby, maternity, family, and child photographer serving Southern New Hampshire, Boston, Massachusetts and the surrounding communities.