Baby Ellie came to see me in the studio a few weeks ago. Isn't she one of the prettiest babies you've ever seen?!? She was so so sweet and just as lovely. She has an older sister so mom wanted girlie and requested tulips and I was more than happy to do so. Ellie was such a smiley baby. We got her all wrapped up and comfy in the crate and I told her she could smile for me now. She did! Right on cue, it was the cutest thing. The whole family was just smitten with her and it is easy to see why! I swear my job as a Southern NH newborn photographer is just the best and couldn't get better.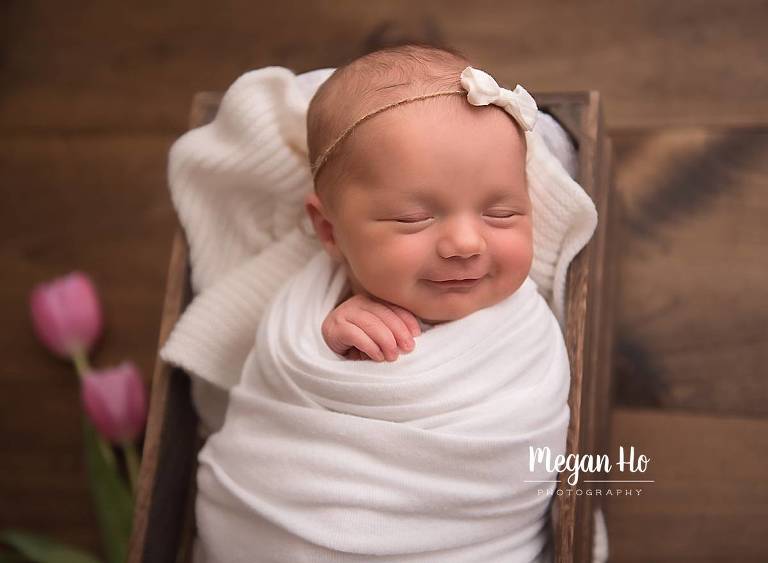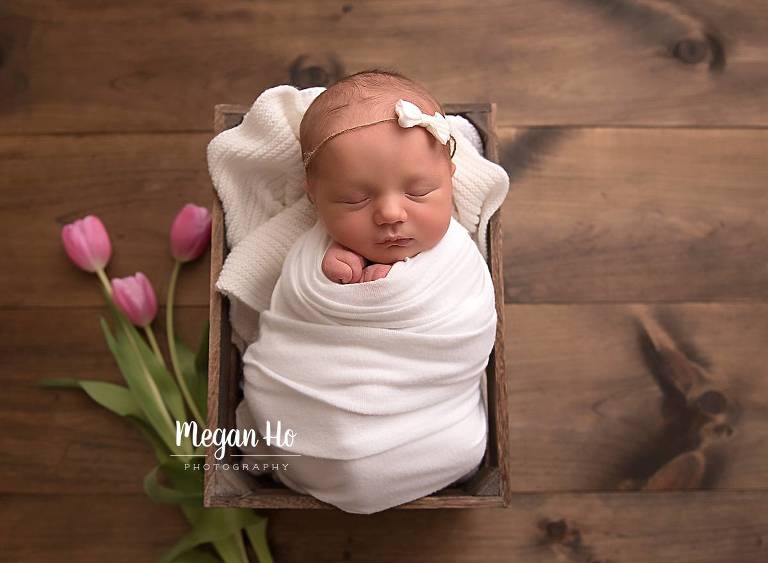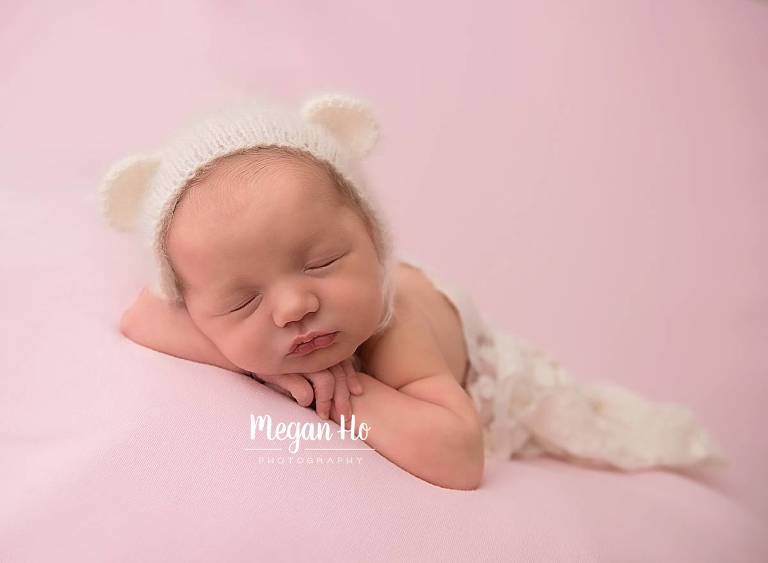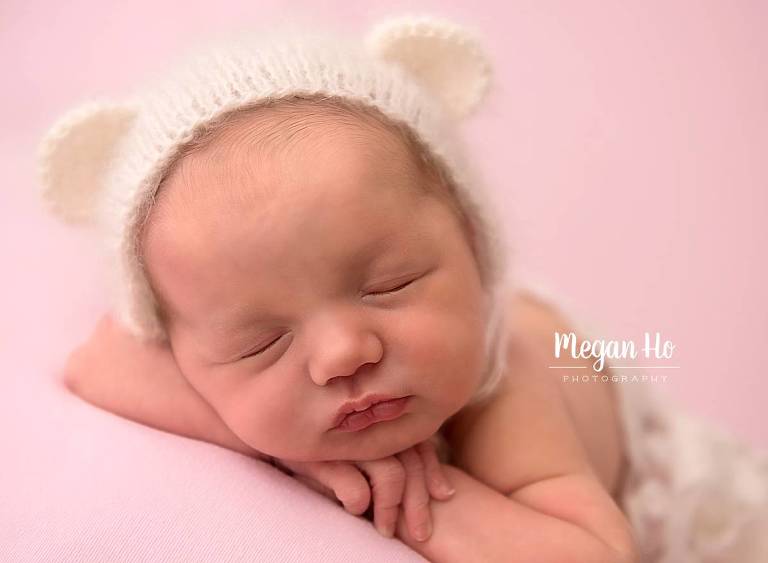 Bear bonnet above from Teddy's Hats World and adorable tieback below from Devoted Knits.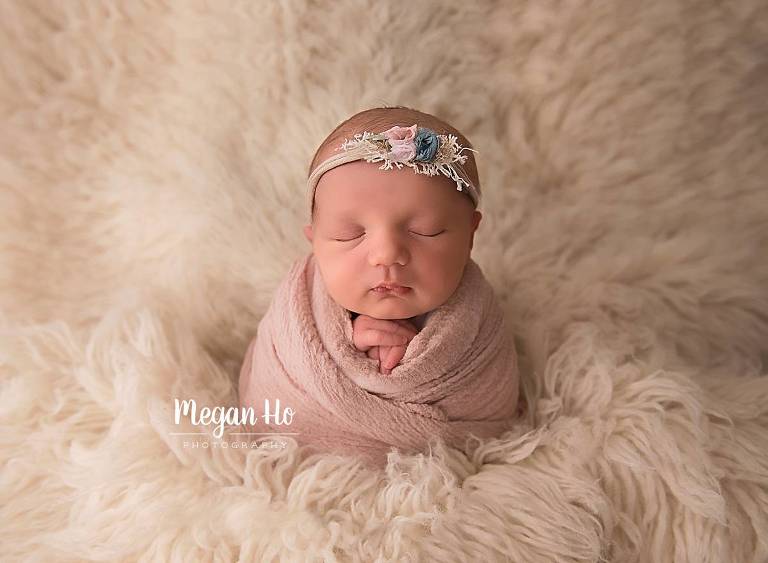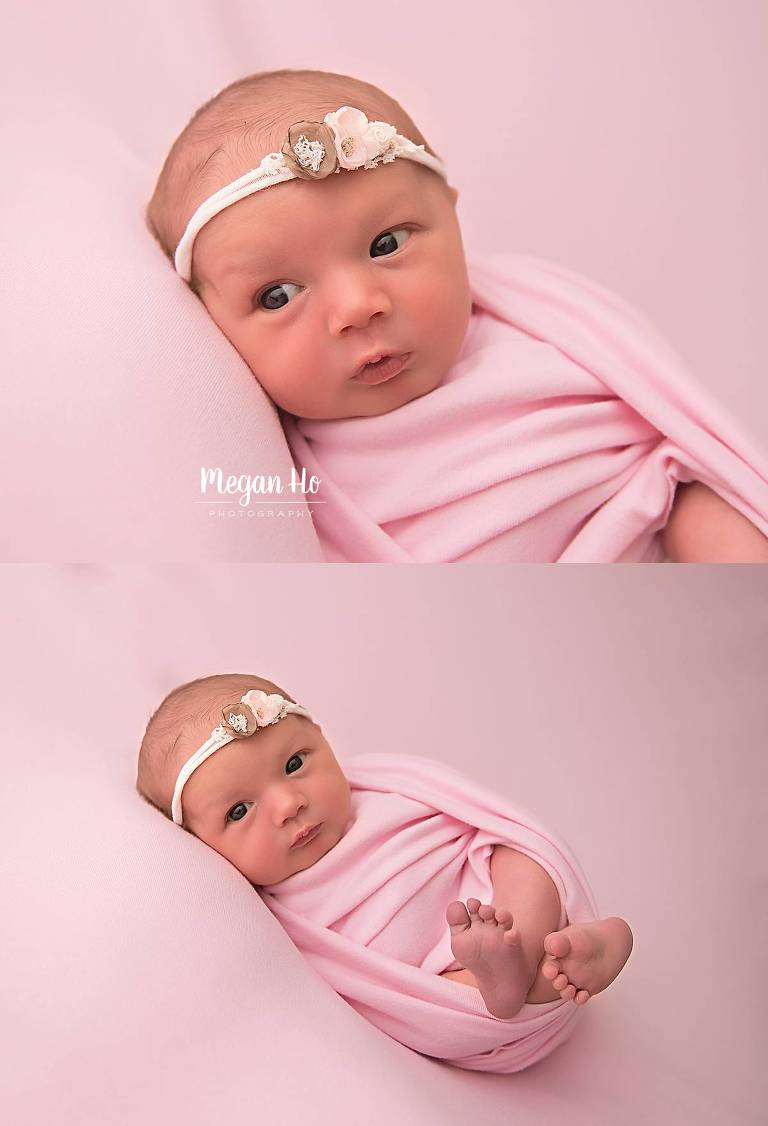 I just love little girls on purple! I think it's such a pretty color for a pretty girl.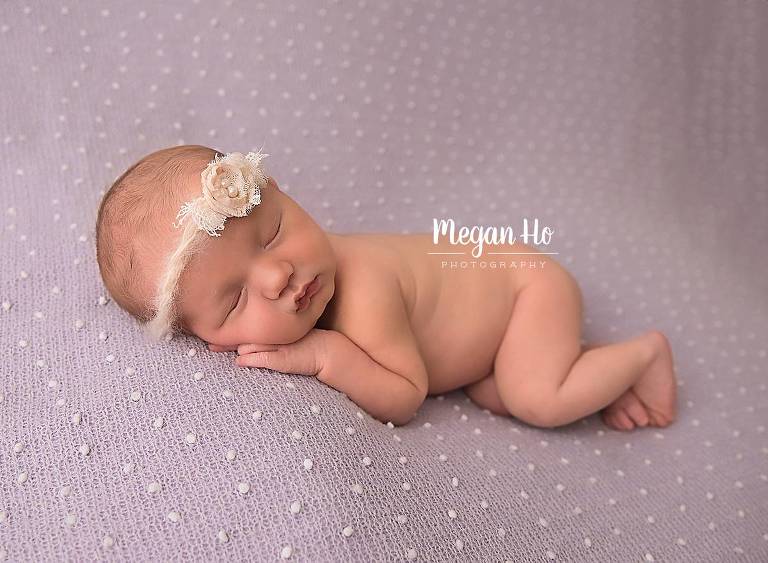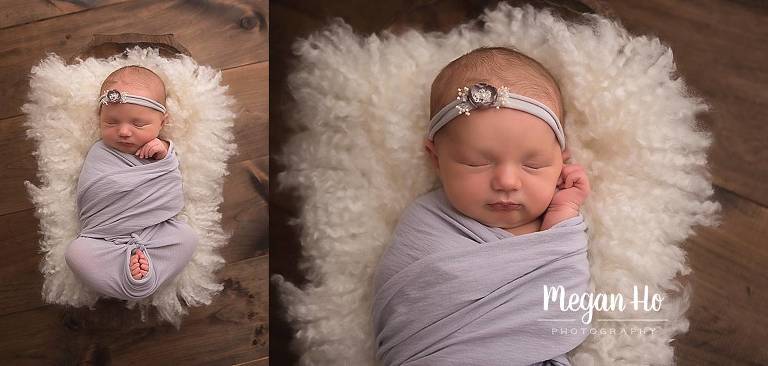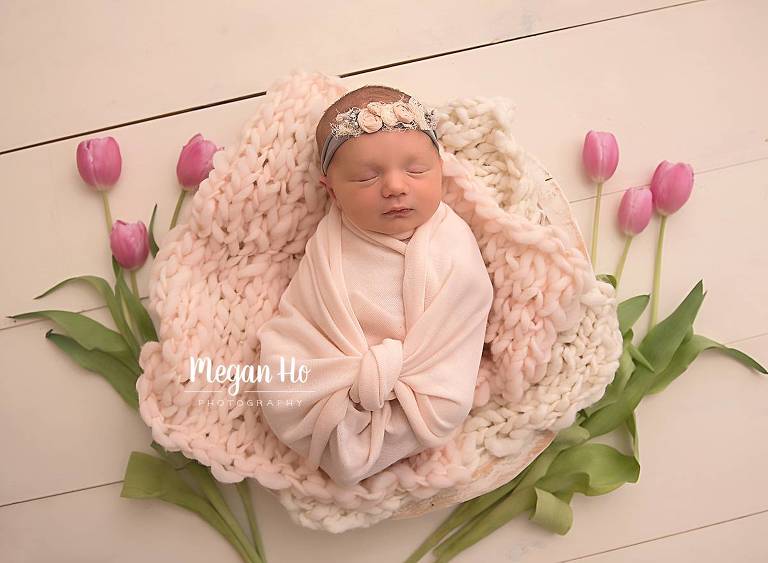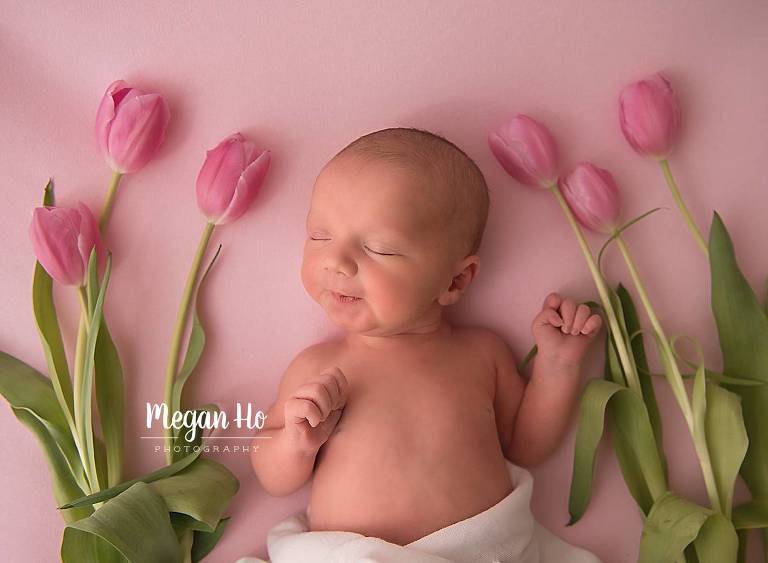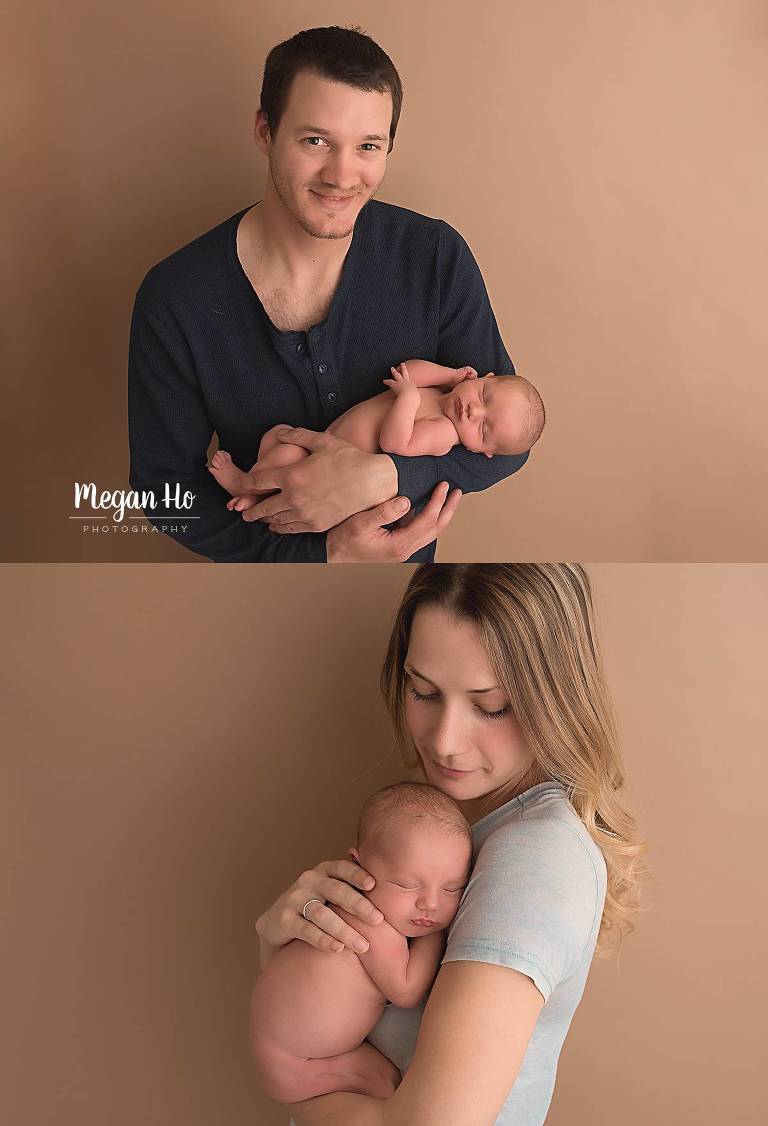 Congrats on your brand new baby. She definitely fits in with your adorable little family!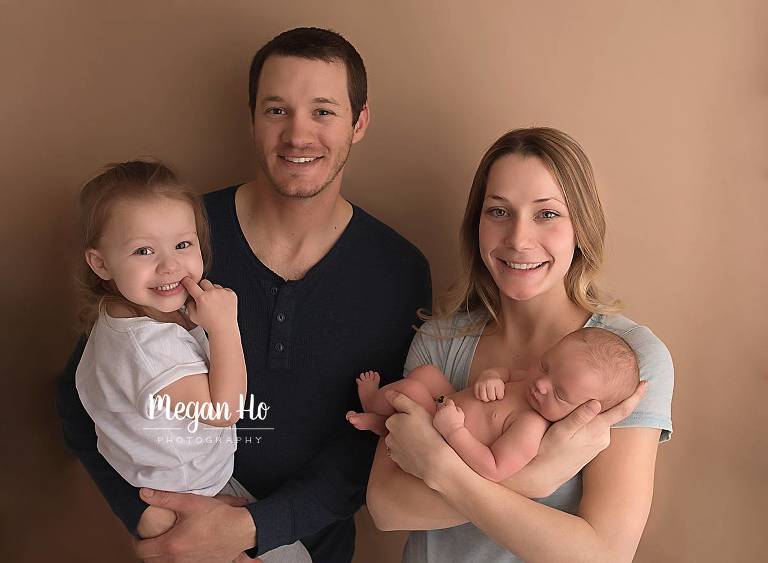 For more information on booking a newborn session, please use the contact button above. Newborns are best booked in the second trimester but I sometimes can accommodate last minute availability.
You can follow me on facebook and instagram to see some of my more recent work and sneak peeks.
Megan Ho Photography is a Southern NH newborn photographer located in Bedford, New Hampshire. Megan is a newborn, baby, maternity, family, and child photographer serving Southern New Hampshire, Boston, Massachusetts and the surrounding communities.