Every single day I get to work, I feel so so lucky to be a newborn photographer. Getting to meet such amazing families who trust me with their precious newborns is just amazing. I swear I have the best clients! Baby Charlotte definitely took her time coming into the world and I finally got word that she was here well past her due date. Mom was such a trooper to hang in their so long. It definitely helps that she is just as sweet as can be. I can see where she gets it from… both her parents are just so nice. Look at these amazing family portraits we were able to get. I had no trouble at all posing everyone… they were all naturals and made my job so, so easy.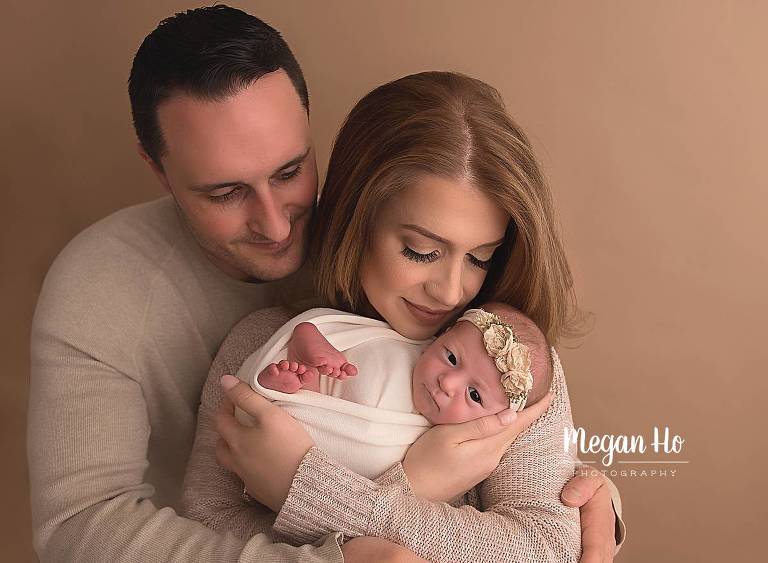 I just adore this shot. I love how everyone is giving kisses, even little Charlotte.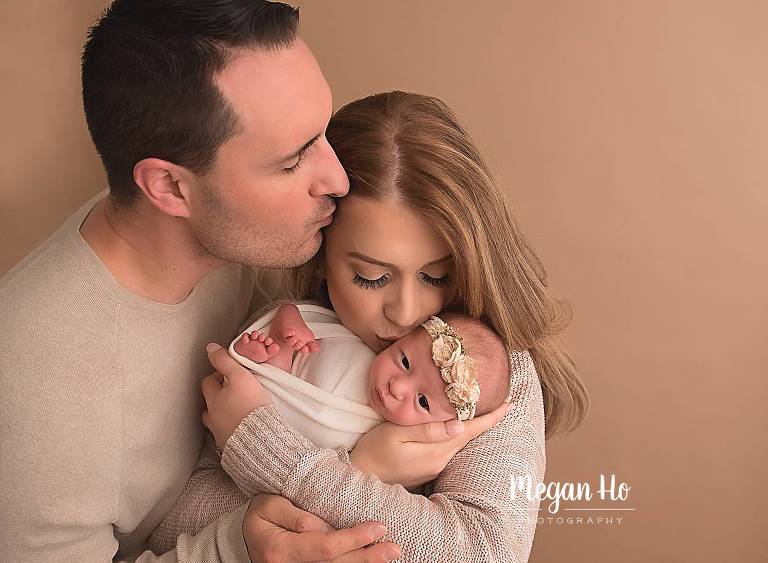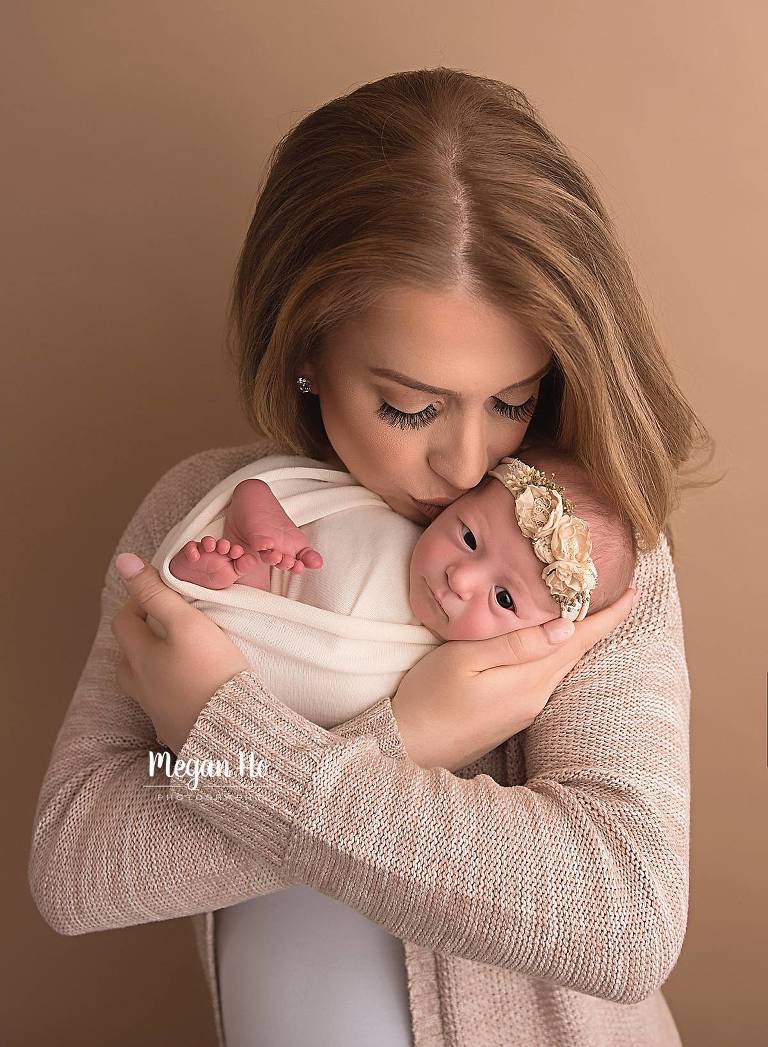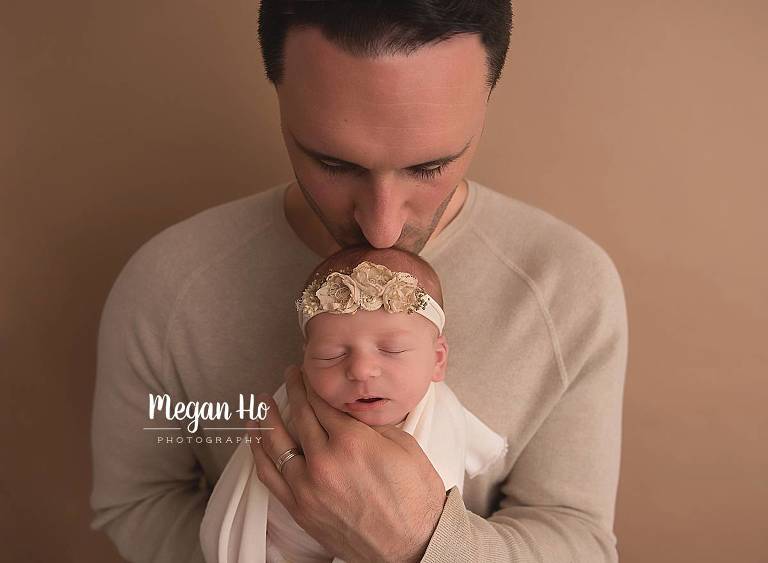 Look at this beautiful little girl. She is already so adored by her parents.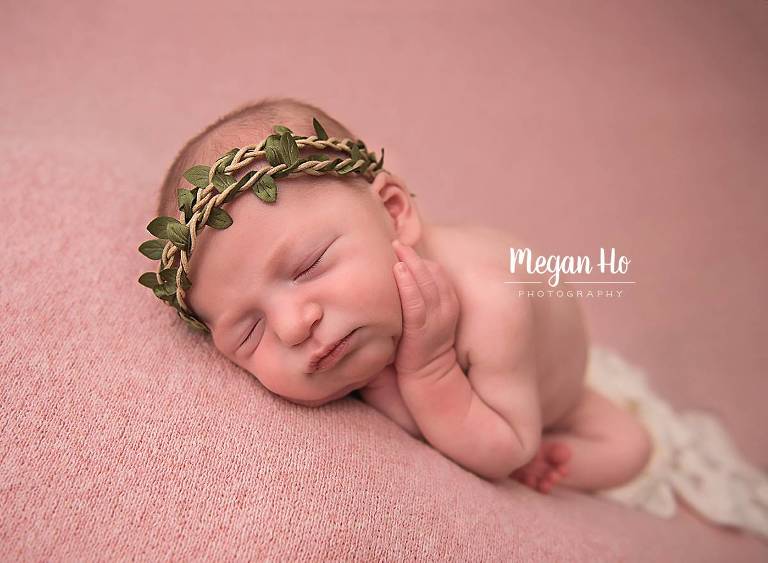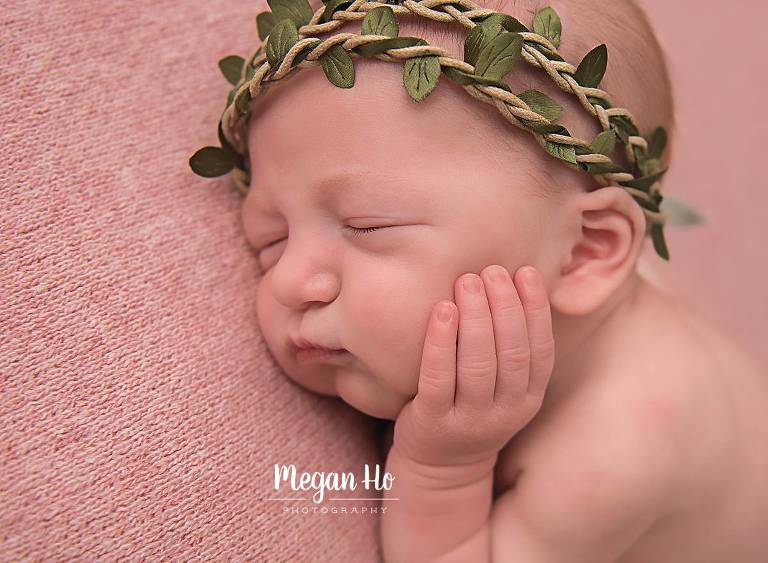 Mom brought in this adorable lace romper and headband she bought just for our session. I looooove it when moms bring in things that fit my style. I just love this little smirk we got!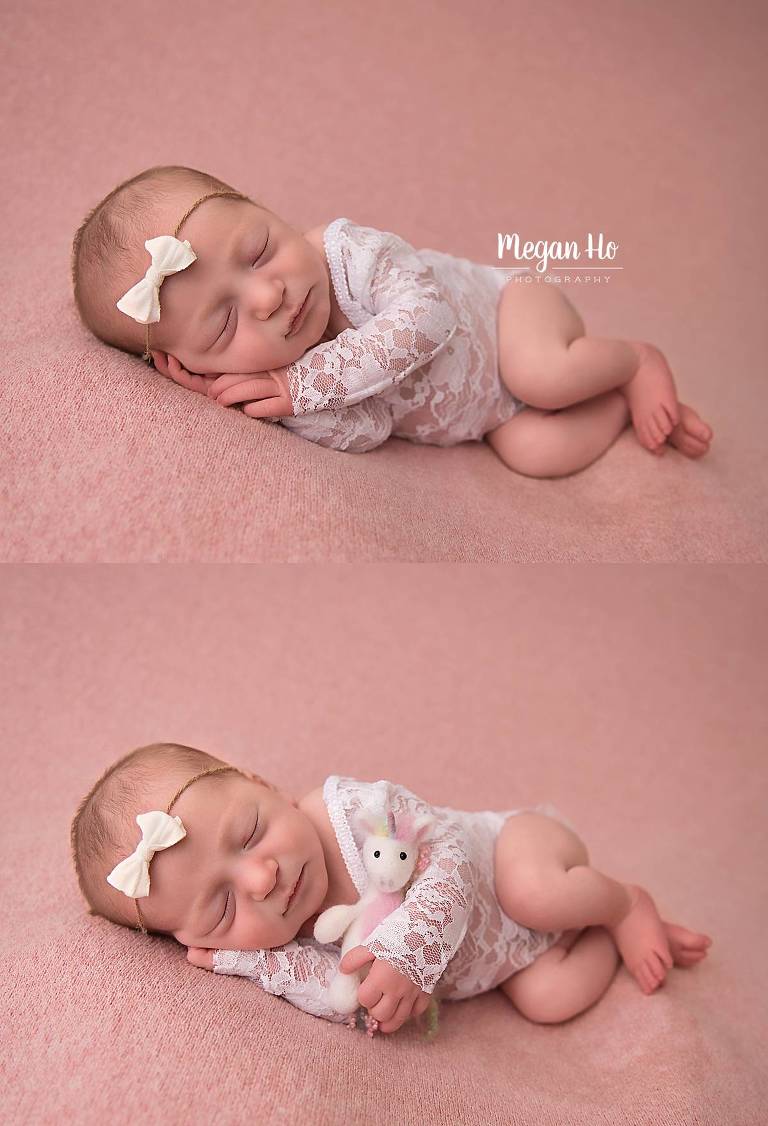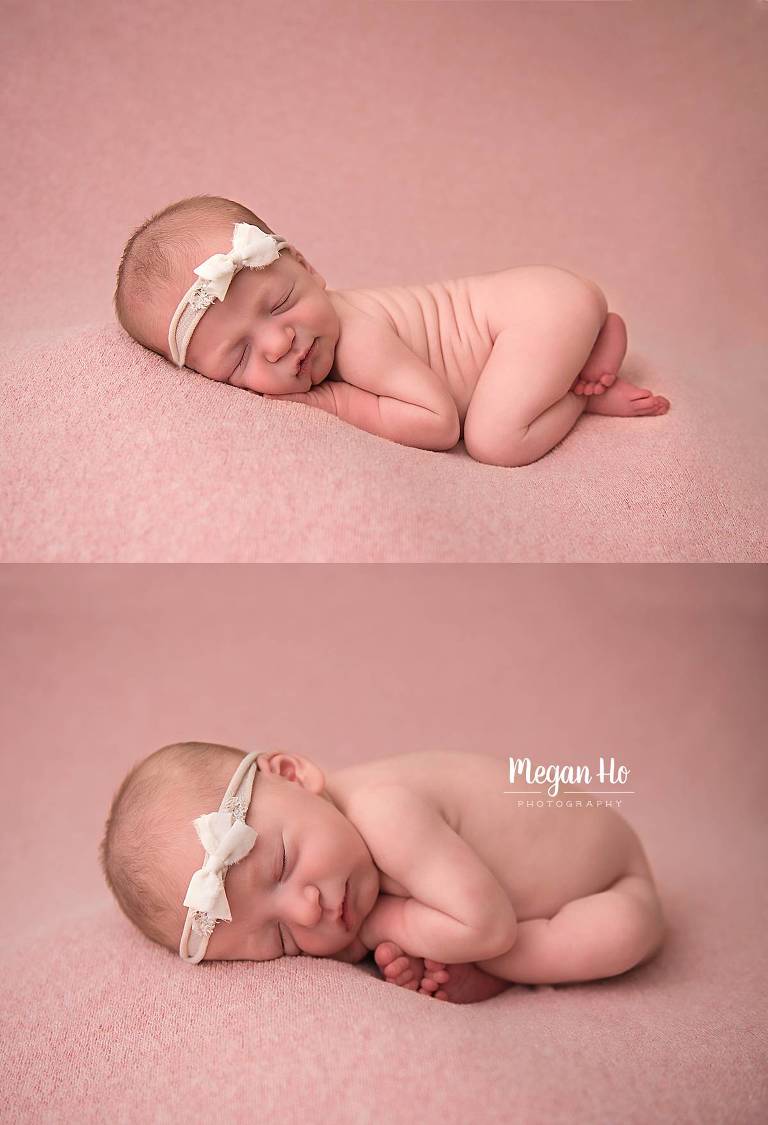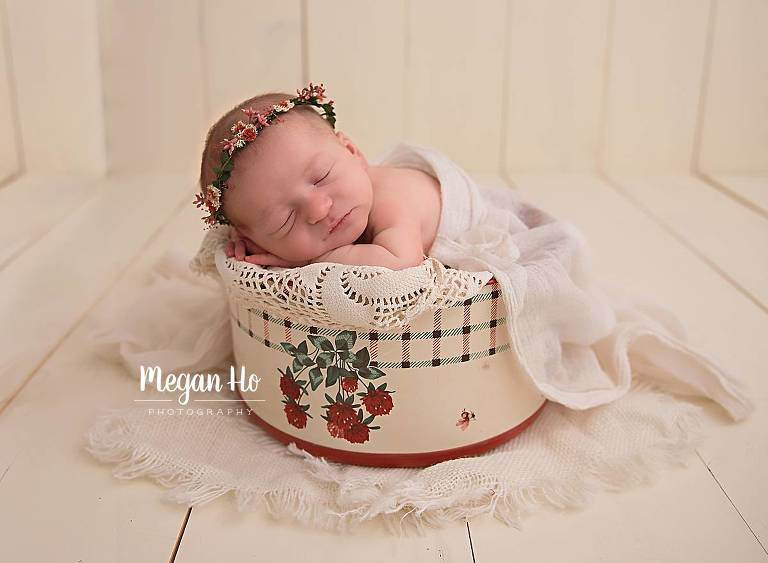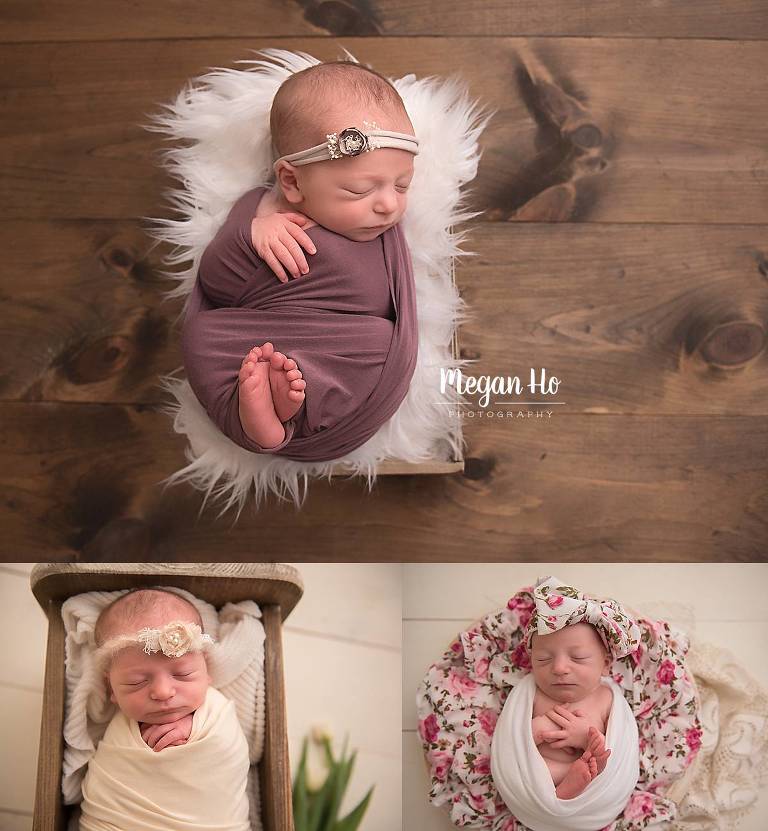 Adorable headband by the talented Emmy Blue Handmade

Baby Charlotte, you are too cute for words! I can not wait to see you grow!
You can follow me on facebook and instagram for more recent work, behind the scenes photos and sneak peeks.
Megan Ho Photography is a Southern NH newborn photographer located in Bedford, New Hampshire. Megan is a newborn, baby, maternity, family, and child photographer serving Southern New Hampshire, Boston, Massachusetts and the surrounding communities.