Being a Southern NH Family Photographer is so much fun but also so busy! While I love October so much, it was full of sessions! When this family reached out to me and asked for a November date, I was doing the biggest happy dance. I also had fingers and toes crossed that we would have decent weather. Lucky for us, the weather was great and the location beautiful. We headed back to Mack's Apples and ventured a little more around the area to a few places I hadn't explored yet.
This little girl was so funny. She did not want to sit still for us so I definitely got a workout in. We chased and jumped and clapped and got some wonderful portraits.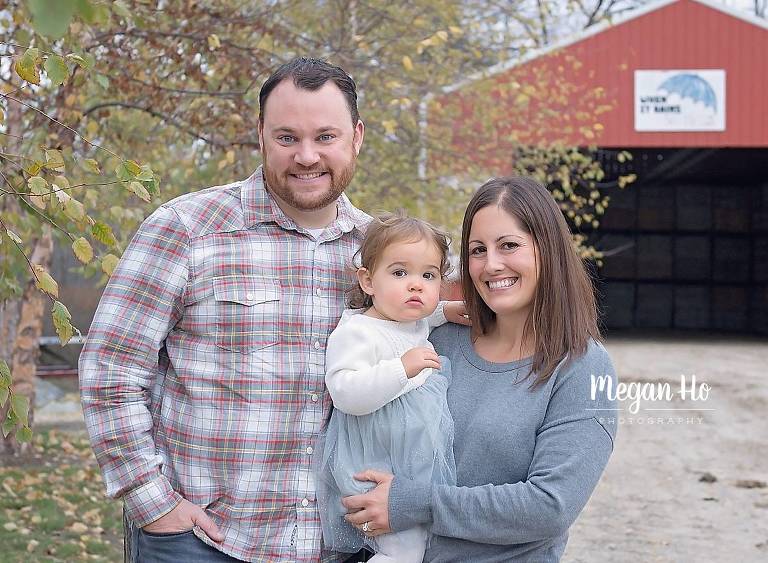 We put her in with the pumpkins and she did not want to get out. Lol. So funny and cute! I love toddlers. Everything is so innocent and totally random.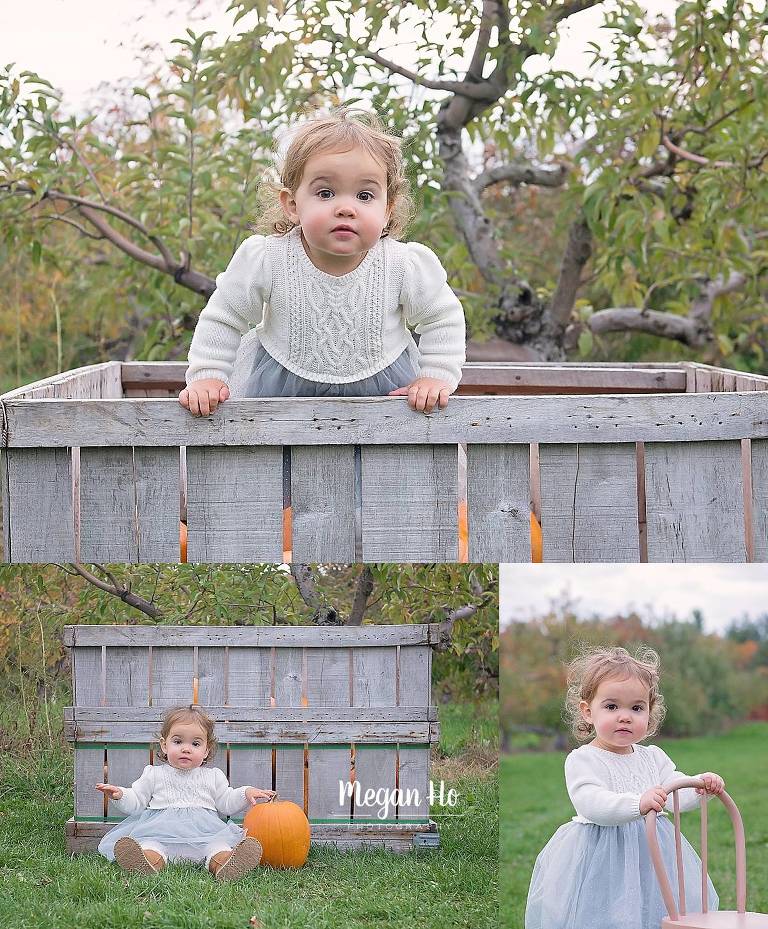 I bring this small chair out a lot. I've found that sometimes if you give small children something to focus on it makes them a little more comfortable. Nine times out of ten, then don't want to sit in but instead, they want to pick it up. lol. This little chair was my grandmothers. I love being able to incorporate a little bit of my life into my families sessions.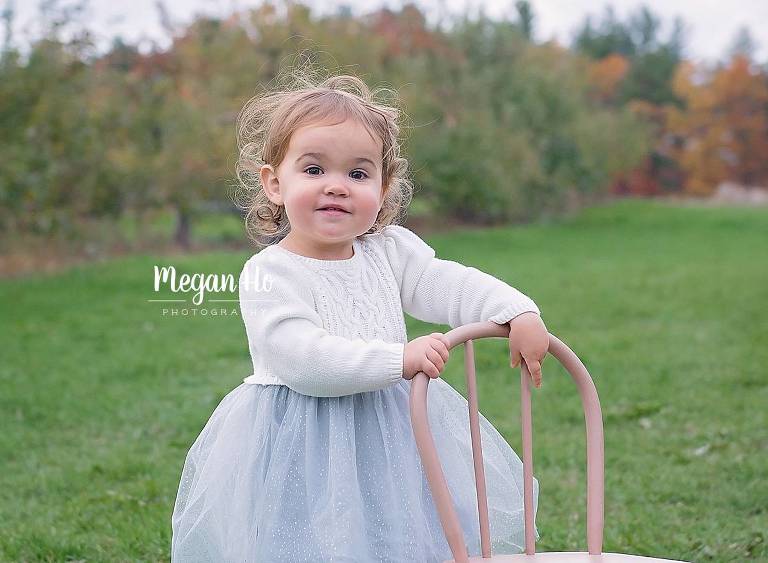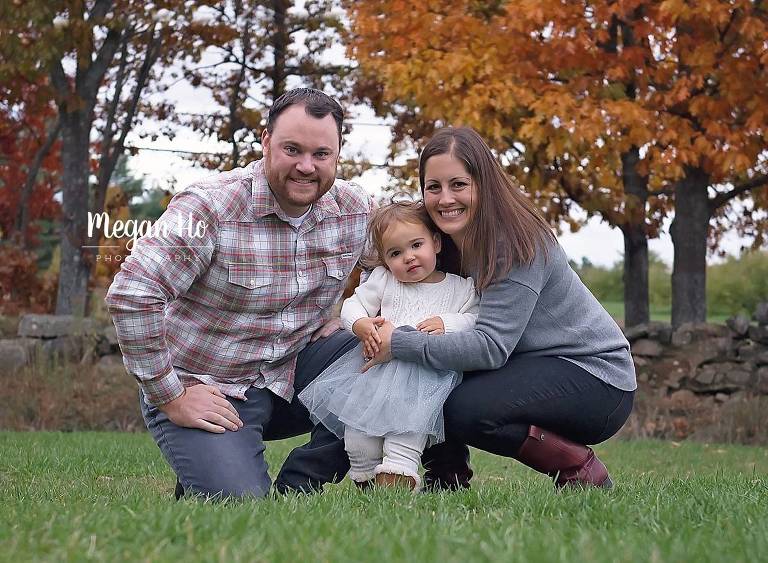 You can follow me on facebook and instagram for more recent work, sneak peeks and behind the scenes photos.
Megan Ho Photography is a Southern NH family photographer located in Bedford, New Hampshire. Megan is a newborn, baby, maternity, family, and child photographer serving Southern New Hampshire, Boston, Massachusetts and the surrounding communities.