Southern NH family photographer in Manchester, NH
I love fall in New England. The trees are beautiful for all of October and it makes every day extra special. This year, we have had a lot of rain that has happened mostly on the weekends. The first session we had scheduled for family photos were rained out. Lucky for us, our make up date was beautiful albeit, a little on the windy side. The sun came out (finally) for one of my sessions. We had a blast running around and playing in the leaves in beautiful Stark Park. The McHales are good friends. Emily goes to school with my son Logan so naturally he was very excited to see me editing this gallery and kept asking to see more photos.
The McHale's are such a cute cute family. I have really enjoyed getting to know them. Their girls, Emily and Claire are so sweet and constantly amaze me with how well they listen. I didn't even have to run too far after them for our session which was pretty nice for a change. (I spend a good deal of my time running after my own kids with my camera.) At one point, both girls were playing in the leaves together and they were pretending to have a popcorn dinner and laughing. The things kids come up with are just too funny and it makes me enjoy my job so so much. I get to see these cuties back in my studio soon for a few Christmas photos and I can not wait! Until then, enjoy this beautiful family.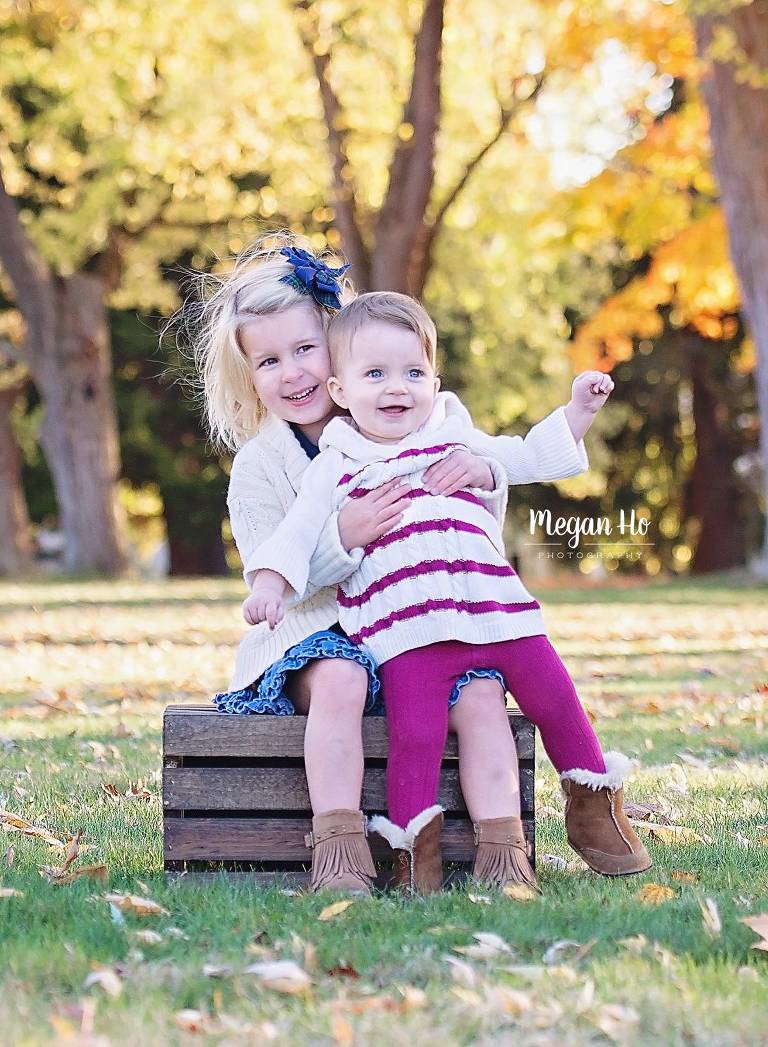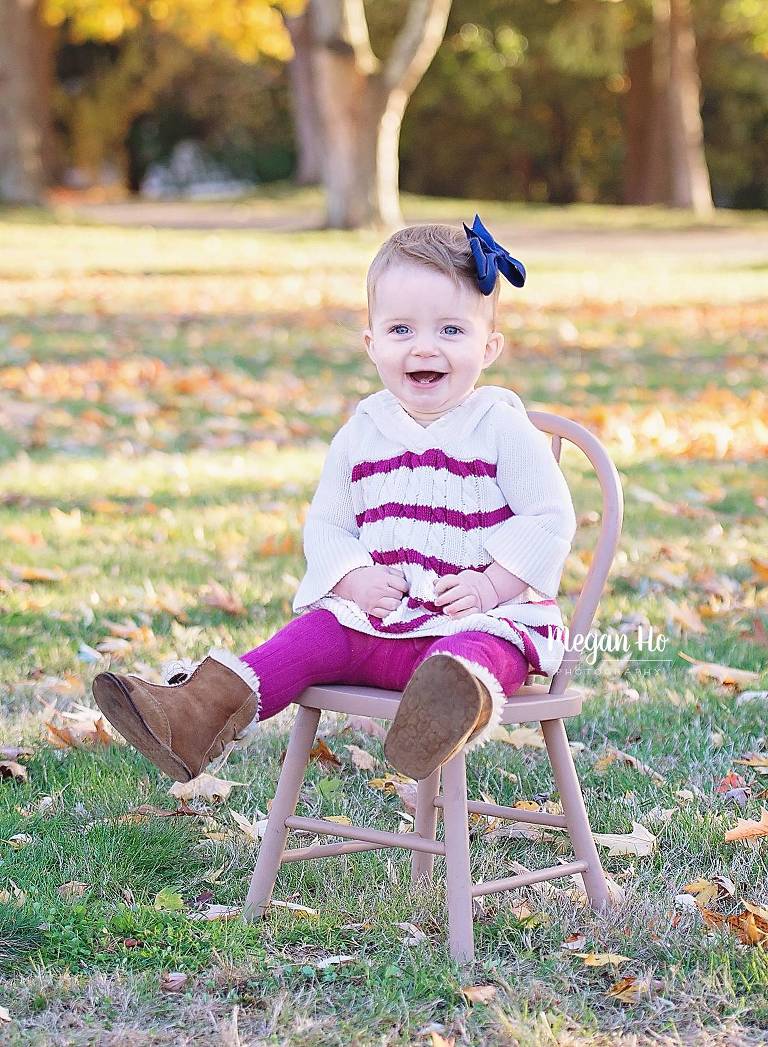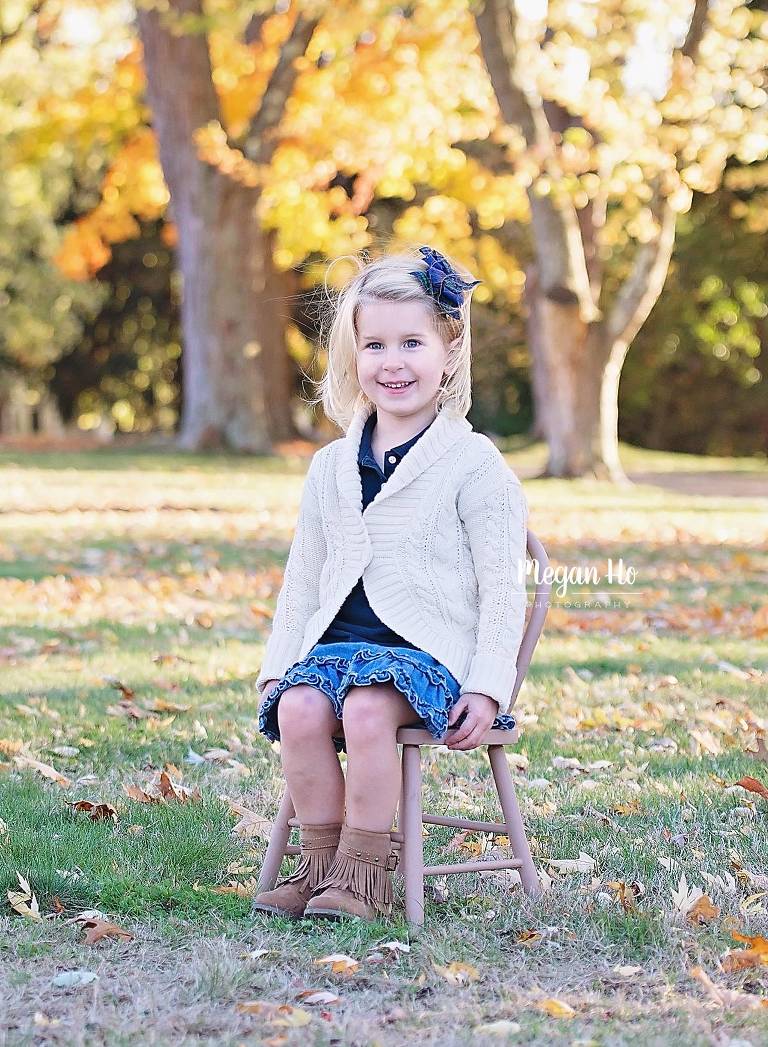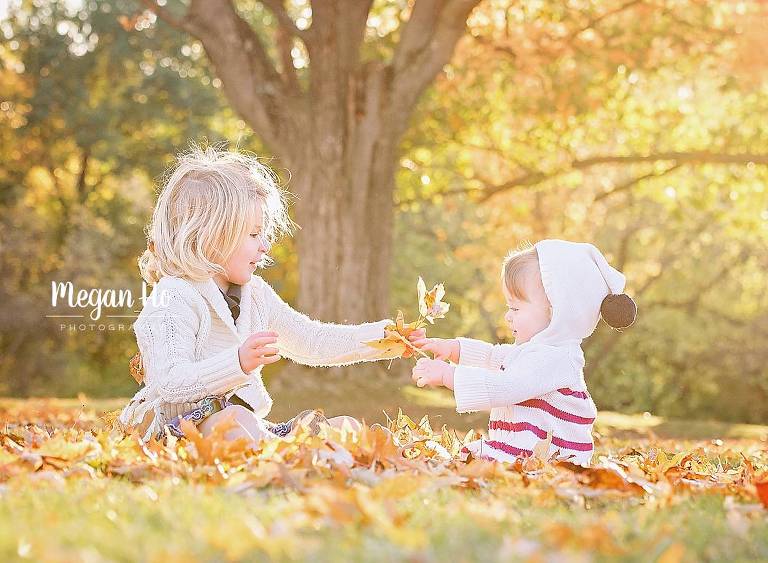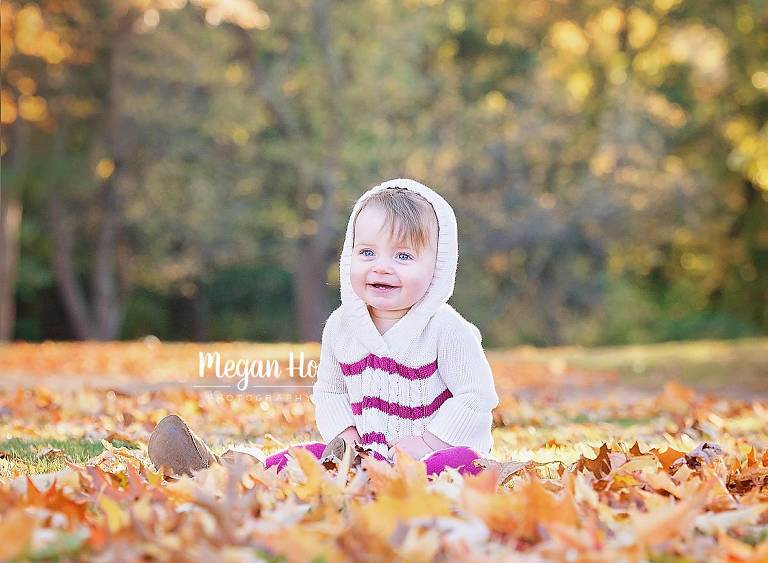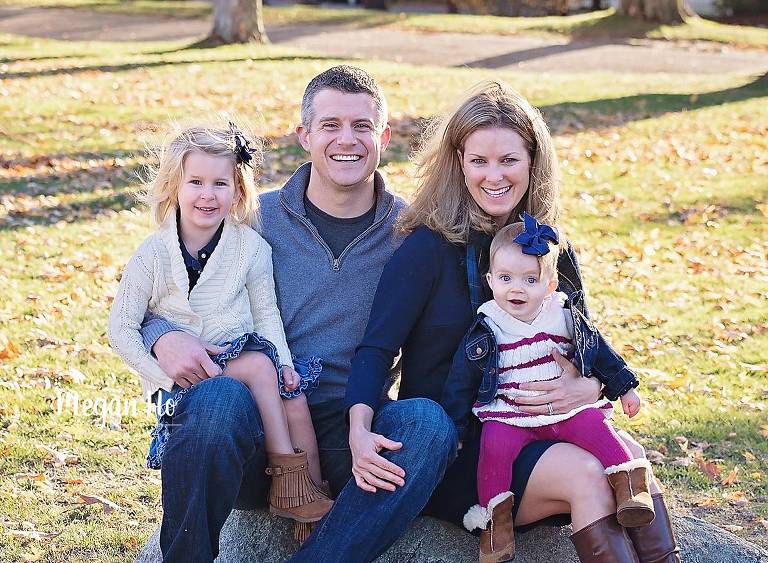 Megan Ho Photography is a Southern NH family photographer located in Bedford, New Hampshire. Megan is a newborn, baby, maternity, family, and child photographer serving Southern New Hampshire, Boston, Massachusetts and the surrounding communities.