Fall is in full swing here in the northeast. That means that it is family portrait season. This is my absolute favorite time of the year, the weather is beautiful, the leaves are gorgeous and there is a wonderful crisp feeling to the air. I met this beautiful family one Sunday morning at Mack's Apples. I was a little worried as I drove to our locations as it was a light drizzle and forecasting to rain. I kept thinking that all we needed was one hour to get through our session and surprisingly enough, mother nature listened! The rain held off for us for exactly the length of our session and then poured the rest of the day. Considering the circumstances, I had them meet me at the main entrance because I had just this photo in mind.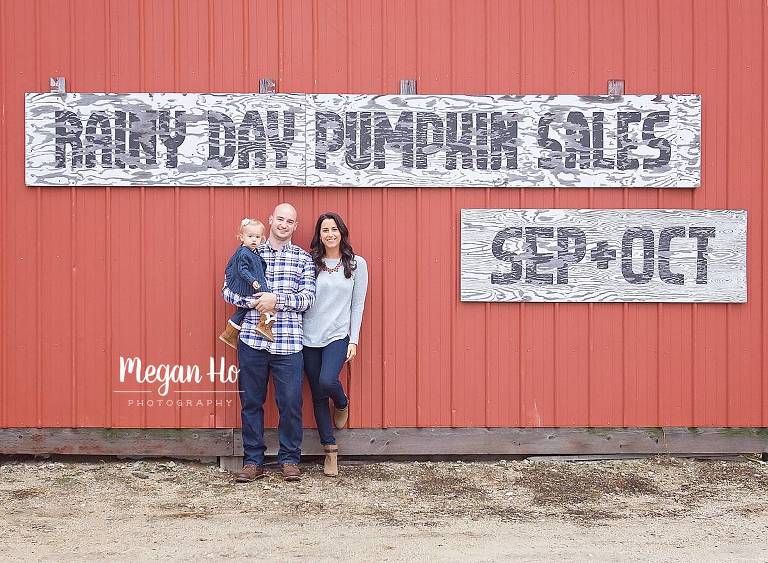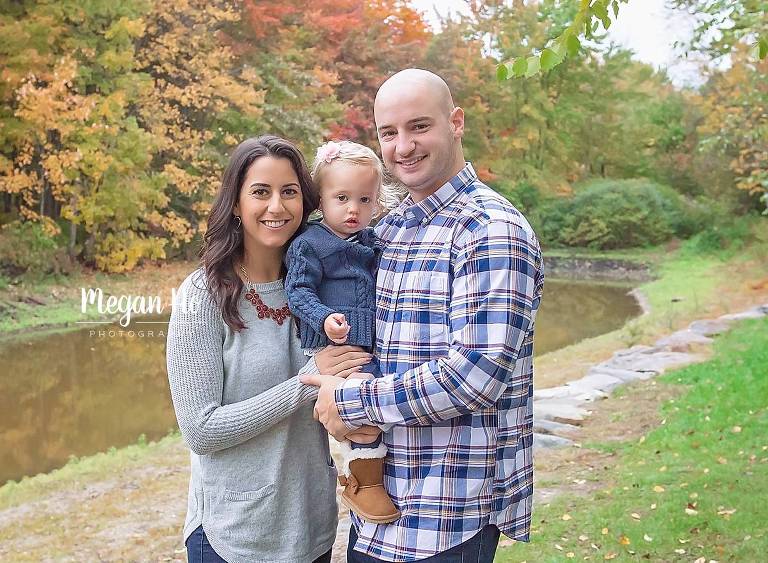 Isn't this little girl just the cutest? Bradley was 16 months old and the sweetest little gal. We ran, played peek a boo and checked out the apples and pumpkins. I've found close to 18 months to be the most challenging age to photograph but she did fantastic. (12-24 months is also my absolutely favorite stage of kids so I know that the trade off is huge!) I just love capturing kids in the stage of life they are in. I hope that the parents can look back once they are bigger and remember all the fun details of their personalities. This age is definitely all about exploration and running.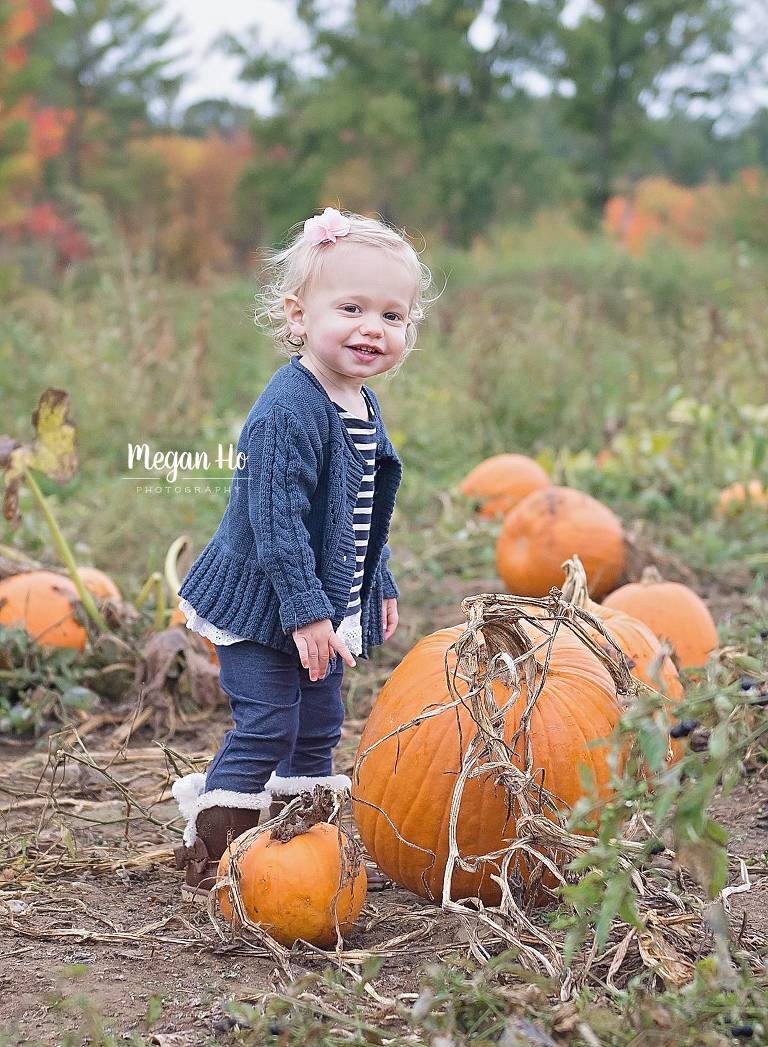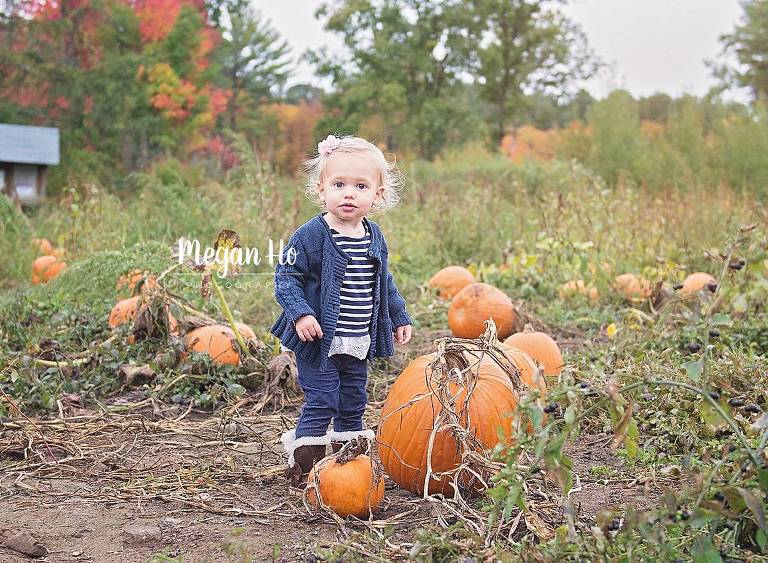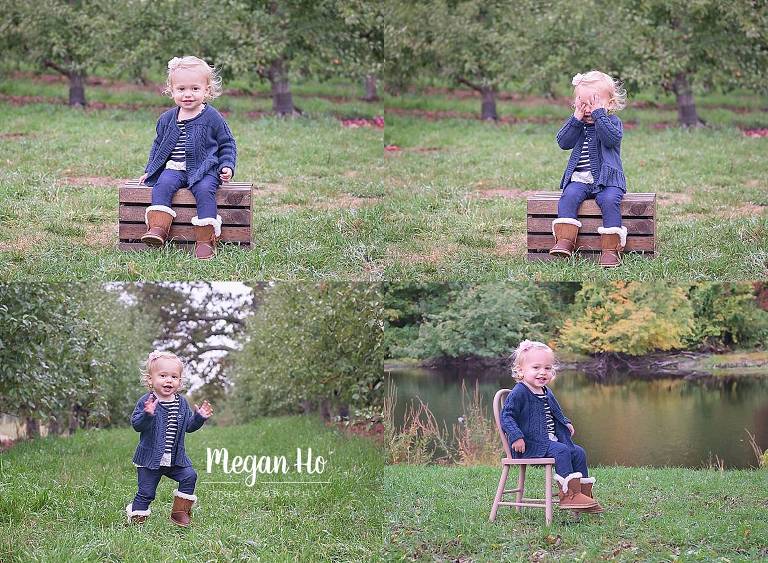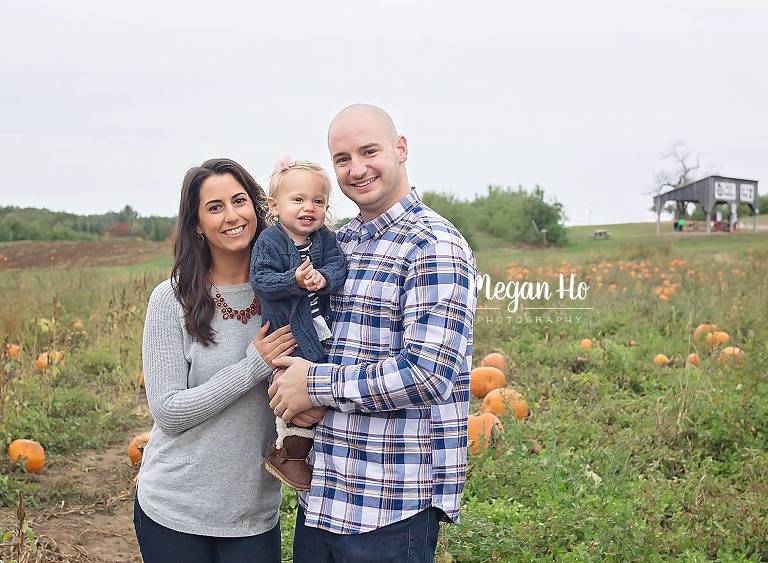 Bradley's mom and dad couldn't have been any nicer. They told me that they haven't had professional photos taken since before their daughter was born! I felt so blessed to have the chance to capture memories for them.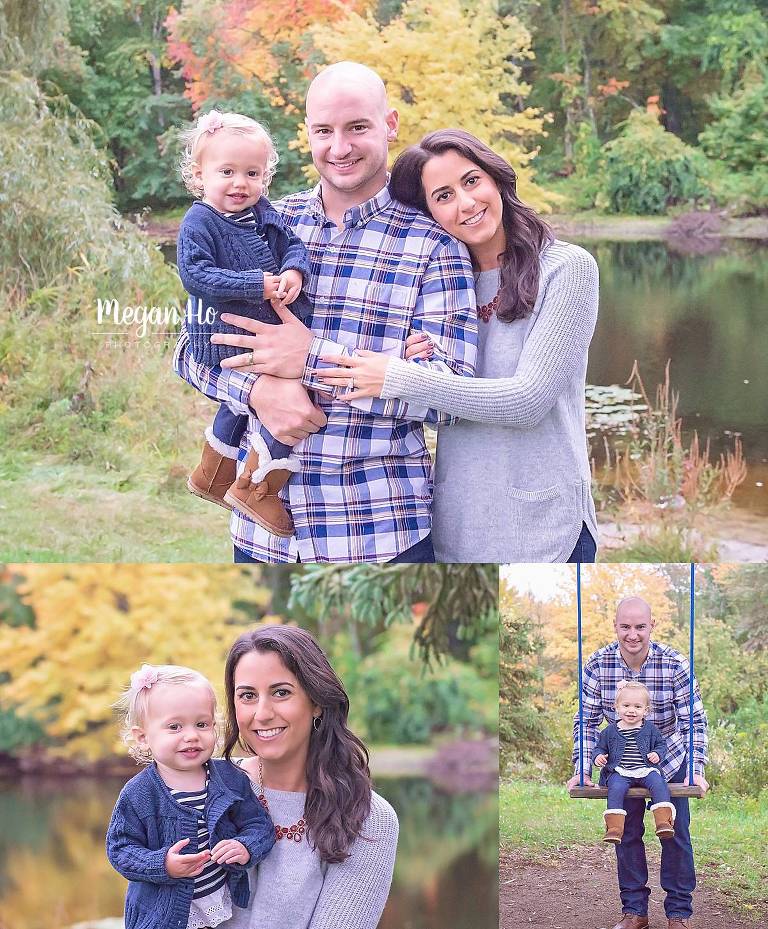 Megan Ho Photography is a Southern NH family photographer located in Bedford, New Hampshire. Megan is a newborn, baby, maternity, family, and child photographer serving Southern New Hampshire, Boston, Massachusetts and the surrounding communities.