This family is just completely adorable. I am so so happy that I have met them as a Southern Nh family photographer. I was referred to them through a mutual friend and they have stuck with me through the start of my business and the growth I have had this past year. This was the third year I met up with them and their beautiful daughter Coralyn. She is a bundle of energy and literally did not stop moving our whole session. You know what… I love it. While it's a little more difficult for me to get those perfect images that everyone wants, I love seeing kids personalities and also their age and stage. Little bodies are not meant to be still. Running, jumping, swinging… we did all of that. And then it started to drizzle. Our session was so much fun. Of course it helps to have a beautiful location to use as well. After two years of taking fall portraits around their home, we switched it up and visited Mack's Apples in Londonderry, NH.
This lovely little family is growing as well. They are due with a little boy to add to the fun. I can not wait to see what he is like. (Update- click if you would like to see our adorable newborn session with baby boy Oswald.)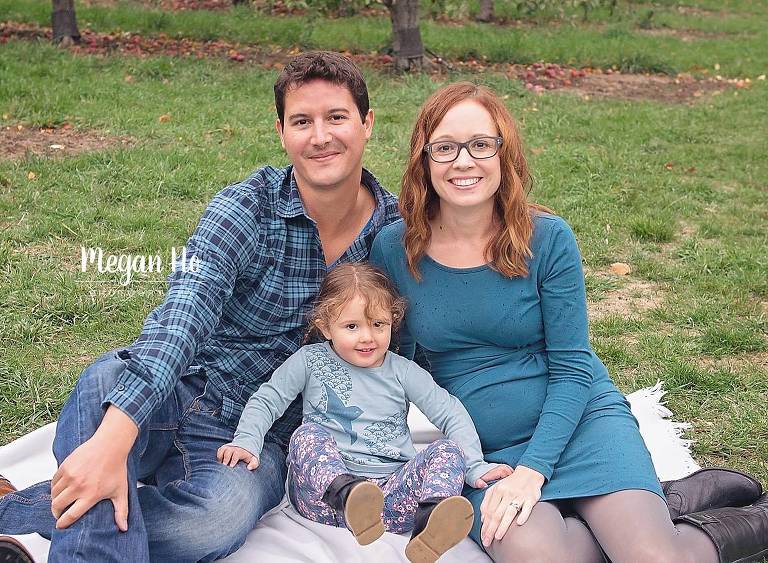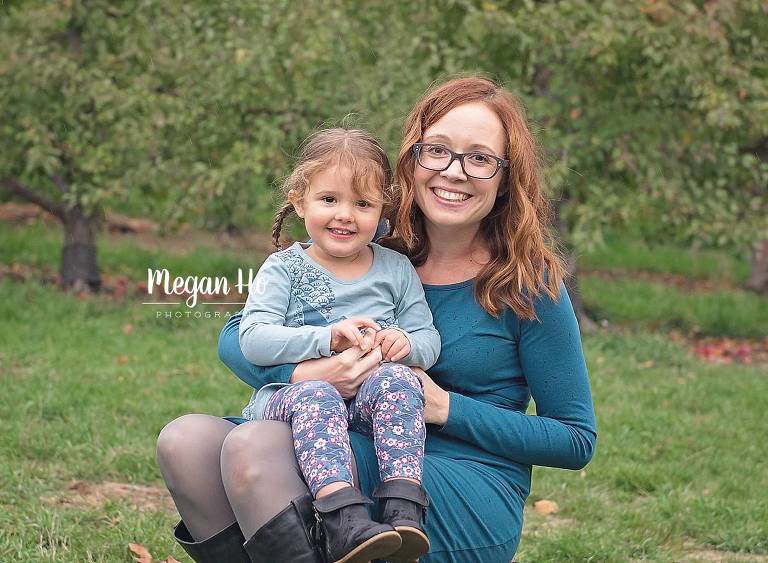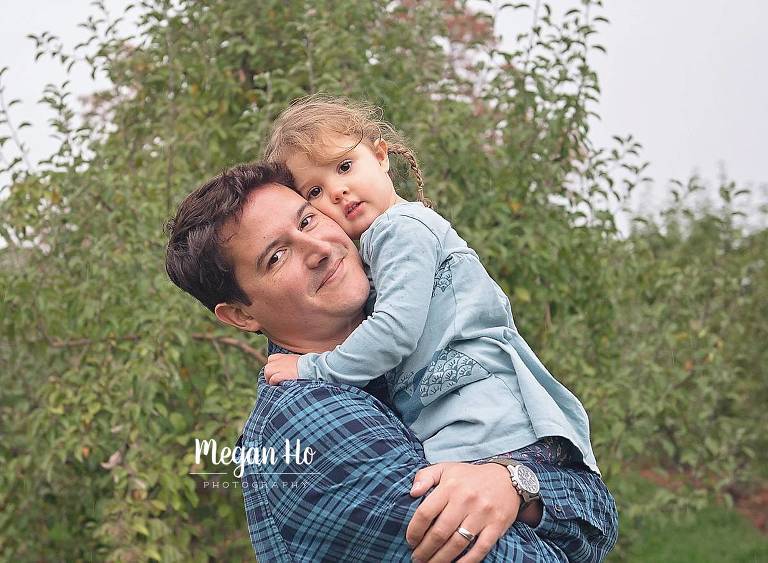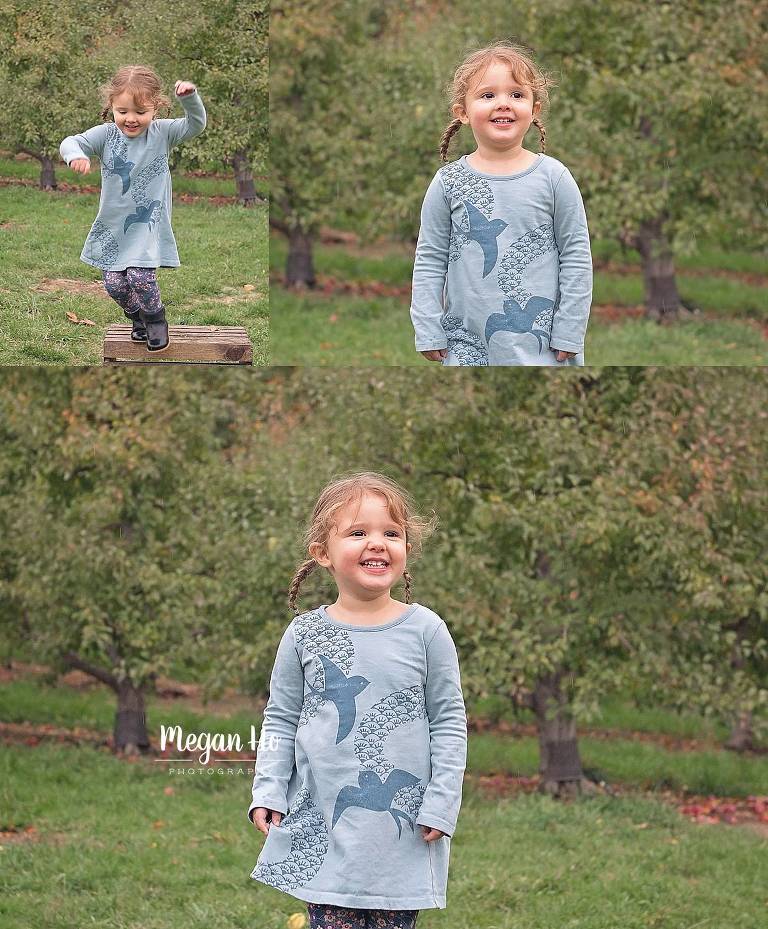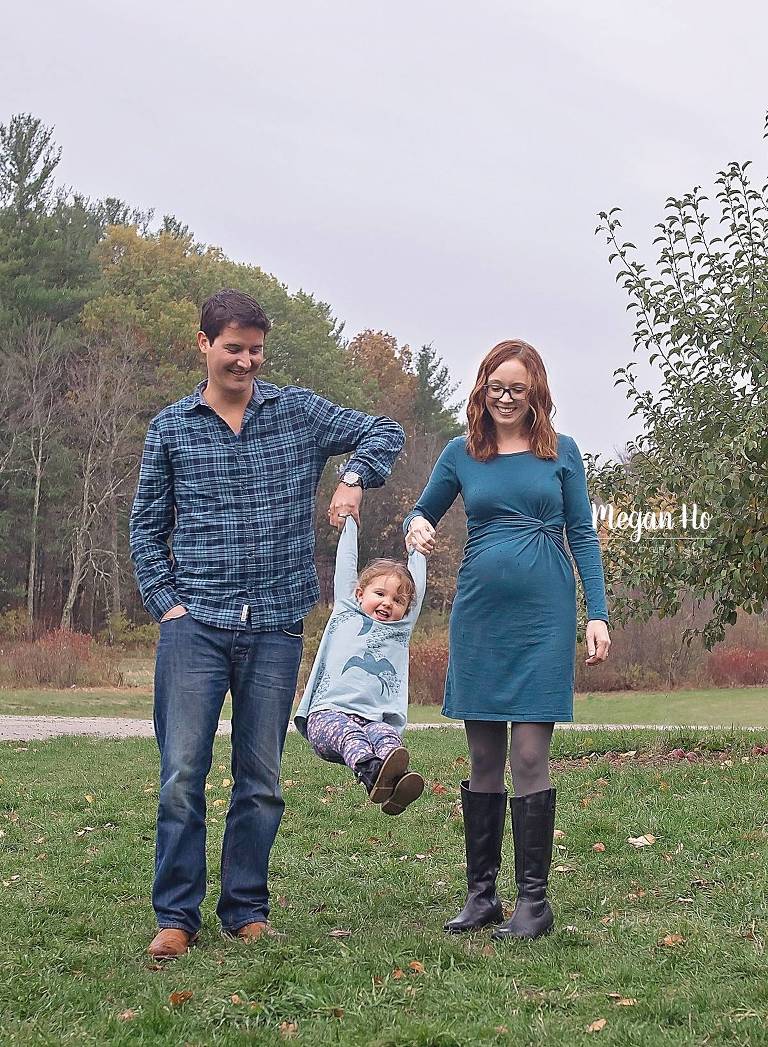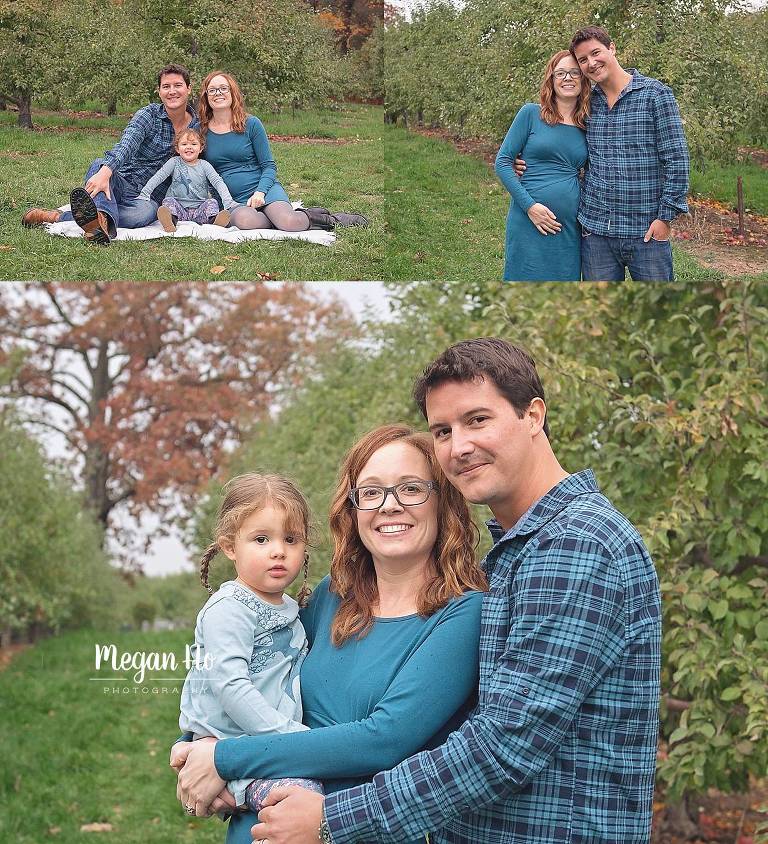 You can follow me on facebook and instagram to see some of my more recent work and sneak peeks.
Megan Ho Photography is a Southern NH family photographer located in Bedford, New Hampshire. Megan is a newborn, baby, maternity, family, and child photographer serving Southern New Hampshire, Boston, Massachusetts and the surrounding communities.