This year we finished our basement and built an in home studio for my photography business. I planned the whole studio around newborn through the first year. When it was all said and done, a few clients started asking me about Christmas sessions. I just love Christmas so the answer was of course, yes.
So the planning began. I offered a few limited edition Holiday sessions and booked my first day solid. They were so much fun. The biggest perk of a studio in your house is being able to practice on your own children first. I will say- my children were so much harder than all my wonderful clients. We had the best time listening to Christmas music and trying to get smiles and laughs. I offered 5 digital images with my package and had such a hard time culling each gallery. I had so many good ones.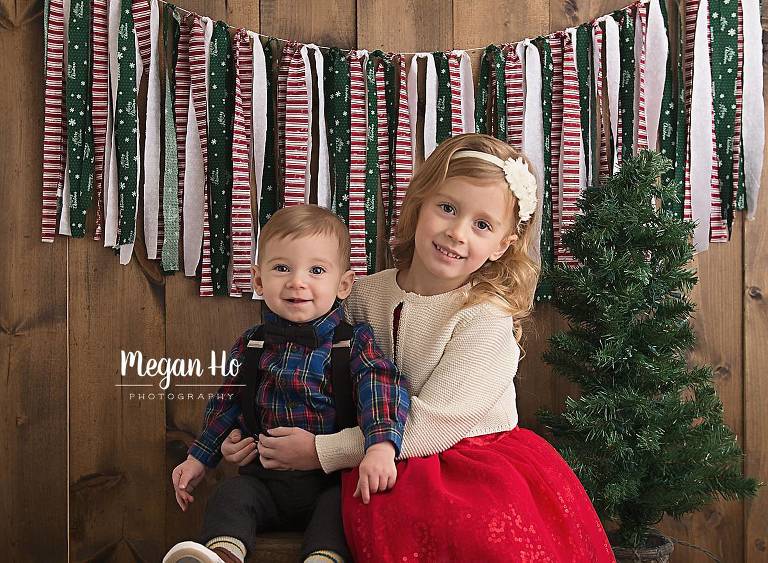 I have had the absolute pleasure of capturing this family 3 times this year! The first was when Cole was born and I met them for his newborn portraits. The second was our fall family session that turned out gorgeous despite the cold and rain. The third being our Christmas session. Each time, Maci is the sweetest little girl always listening to directions and helping. Cole really gets cuter every single time I see him! I can not believe he is already this big. I really love seeing this family!!! (Aren't their outfits just adorable!)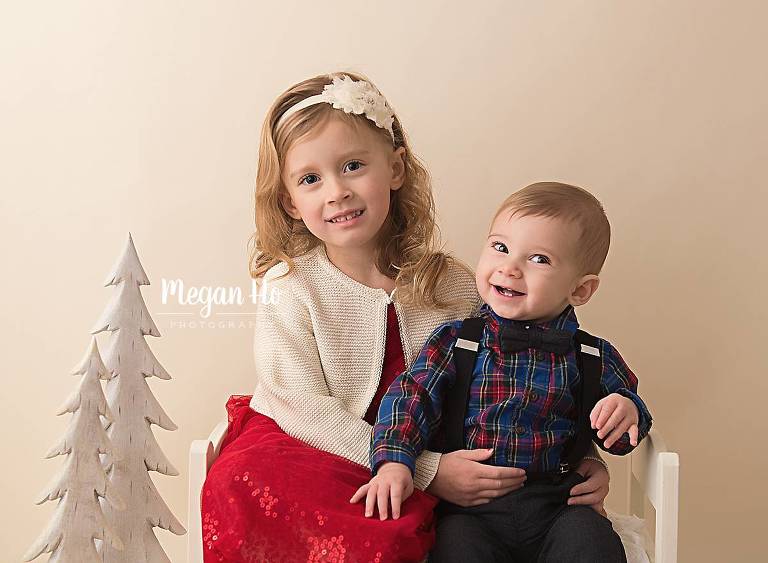 You can follow me on facebook and instagram for more recent work, sneak peeks and behind the scenes photos.
Megan Ho Photography is one of the best Southern NH child photographers located in Bedford, New Hampshire. Megan is a newborn, baby, maternity, family, and child photographer serving Southern New Hampshire, Boston, Massachusetts and the surrounding communities.