Meet Baby Casey! We had a sleepy little newborn session at my studio in Southern NH. His mom is one of my best friends here in NH. We've known each other since our oldest babies were infants. (They are now four). Laura has the sleepiest babies out of all of my friends so when she told us she was pregnant with her third… I just knew I had to bring her baby into the studio. Little Casey did not disappoint. He was a dream to work with. Just check out these adorable portraits!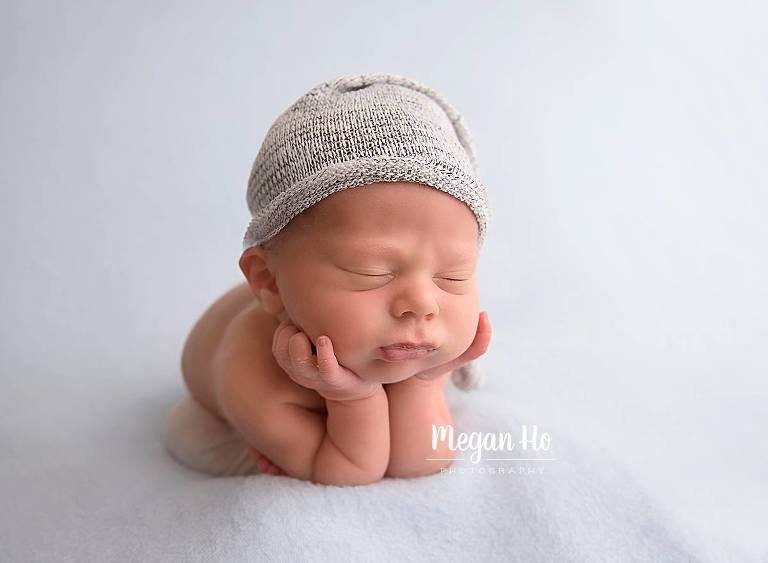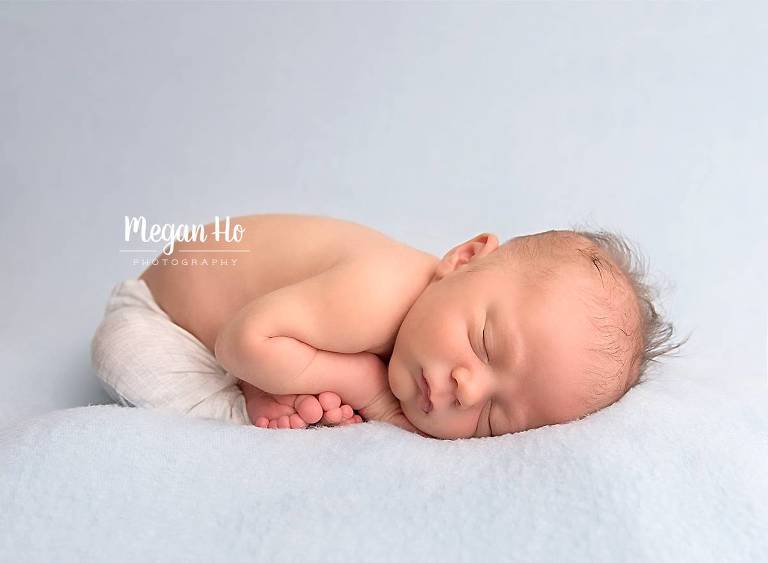 I can not get over his sweet little profile. There is something so perfect about a newborn sleeping, little baby fingers, lips and toes. Soon he will be running circles around all of us but mom will forever get to remember him like this.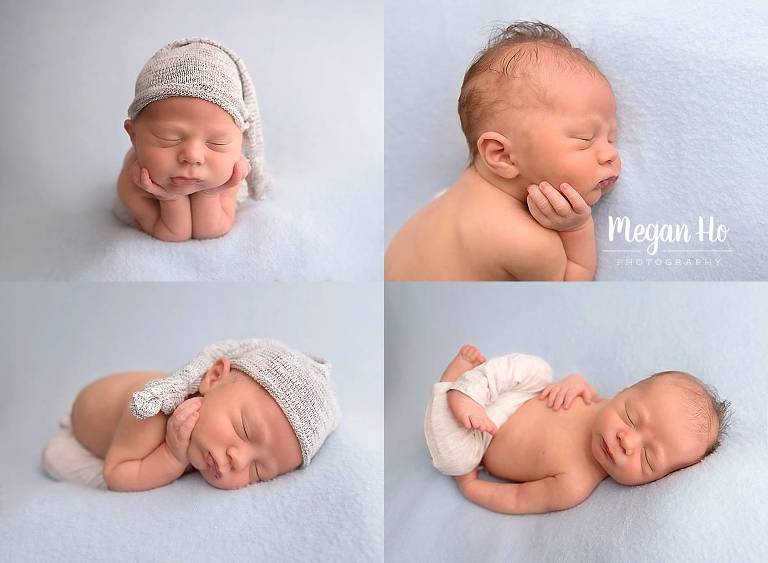 He is total perfection! The cutest little pants from Cute as can be Props.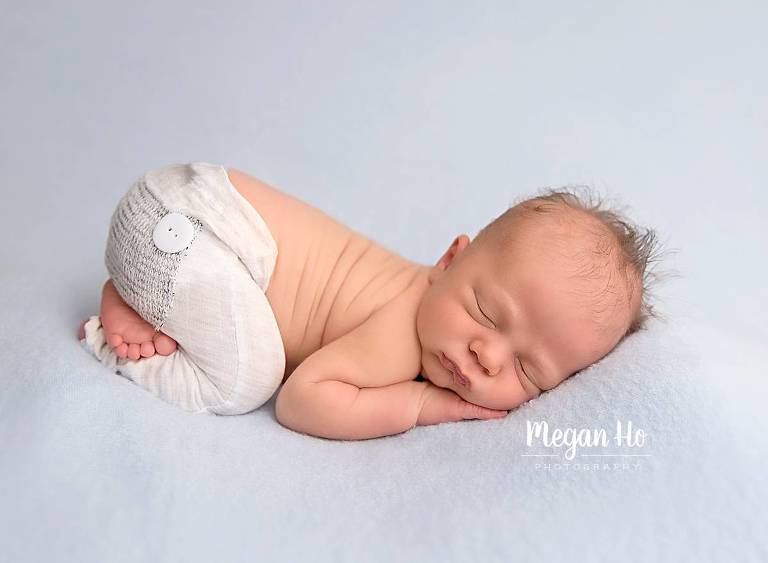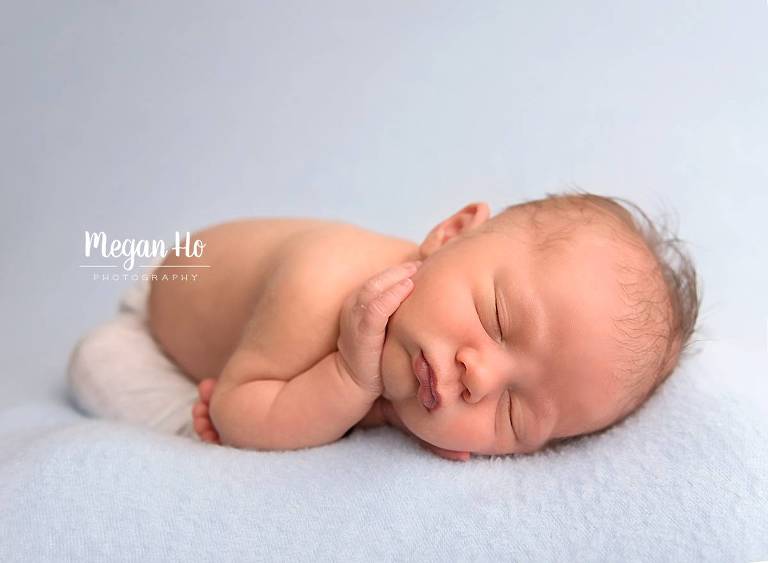 I just love this so much. Something about a little baby stretched out sleeping just gets me.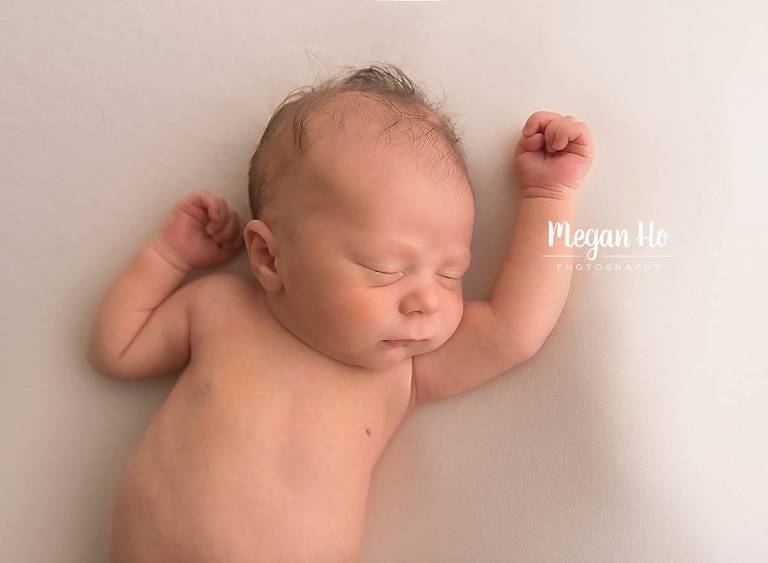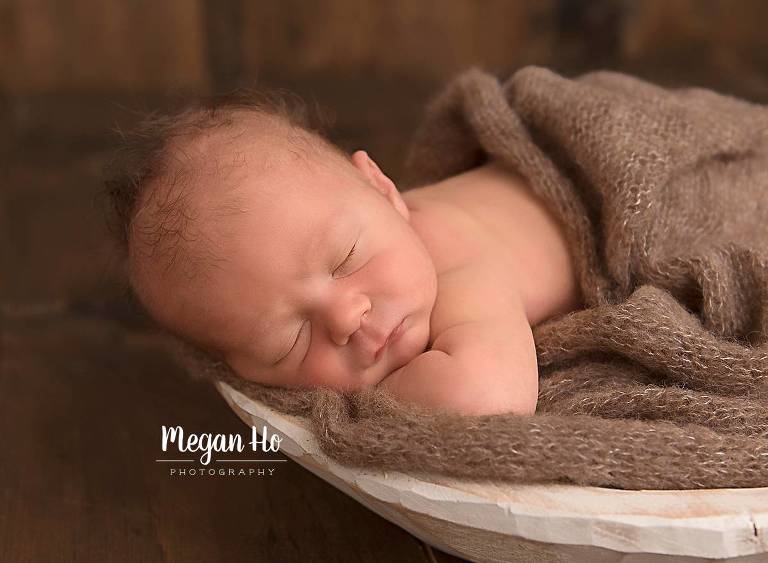 Completely adorable in blue! Precious bonnet and wrap by Riley's Mom Makes Hats.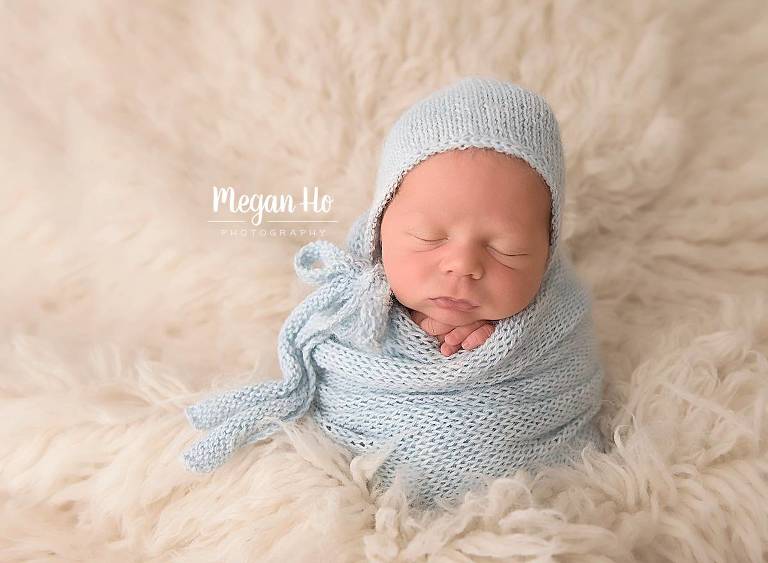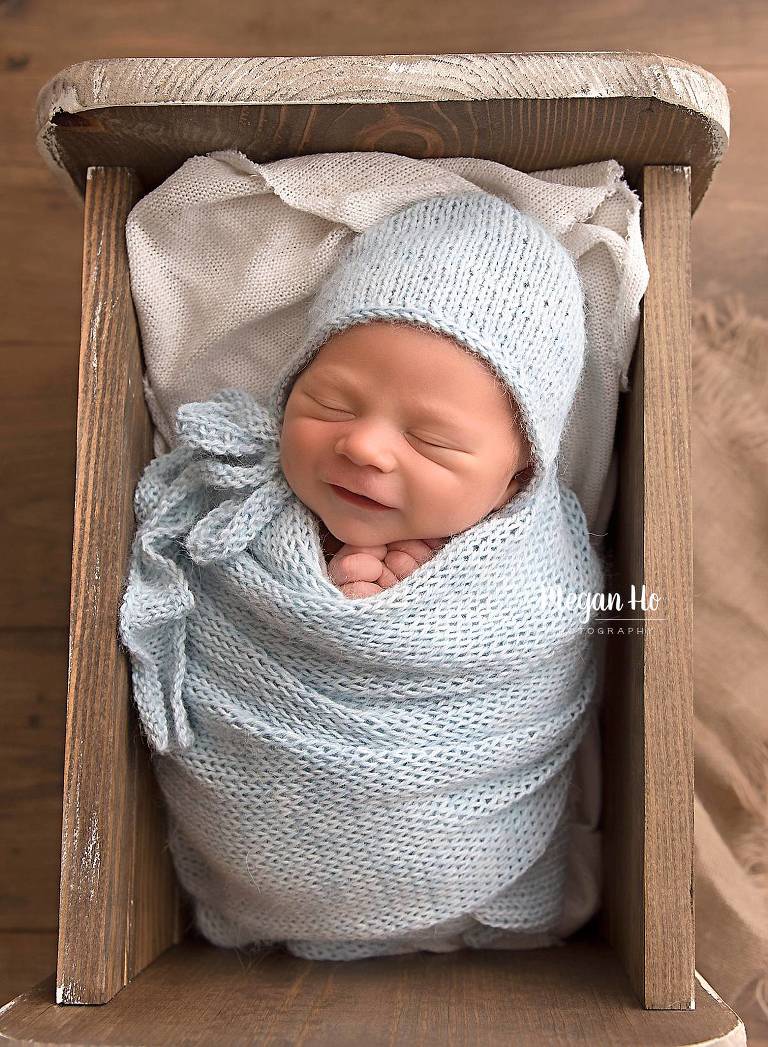 I love all the babies that come to see me. Honestly, this is the best job and I feel so honored to capture these memories for my clients. But nothing compares to capturing portraits of a baby your kids are going to grow up with. Casey, I can not wait to see the little boy you will become. You've already stolen all of our hearts right from the start!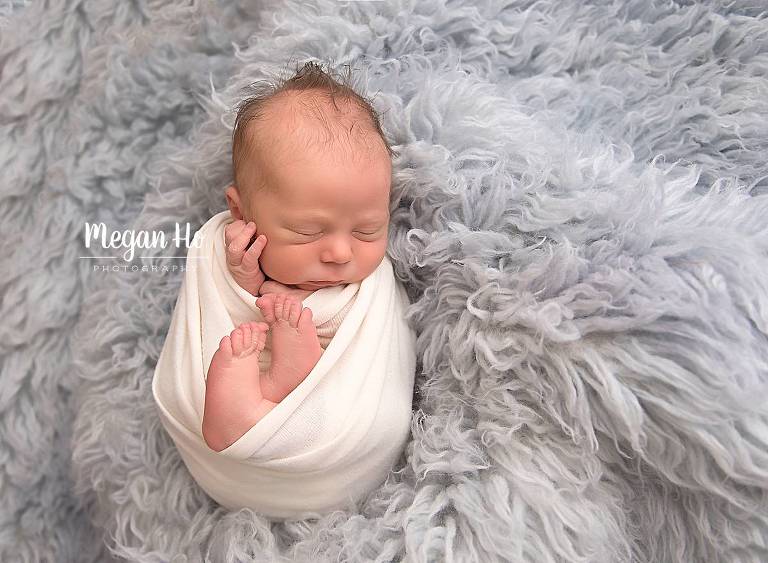 For more information on booking a newborn session, please use the contact button above. Newborns are best booked in the second trimester but I can sometimes accommodate last minute availability.
Follow me on facebook and instagram to see more of my recent work and sneak peeks.
Megan Ho Photography is a Southern NH newborn photographer located in Bedford, New Hampshire. Megan is a newborn, baby, maternity, family, and child photographer serving Southern New Hampshire, Manchester NH, Boston, Massachusetts and the surrounding communities.