Meet Baby William! This little guy wasn't actually so little. He was born at over 10 pounds and was just the cutest little guy.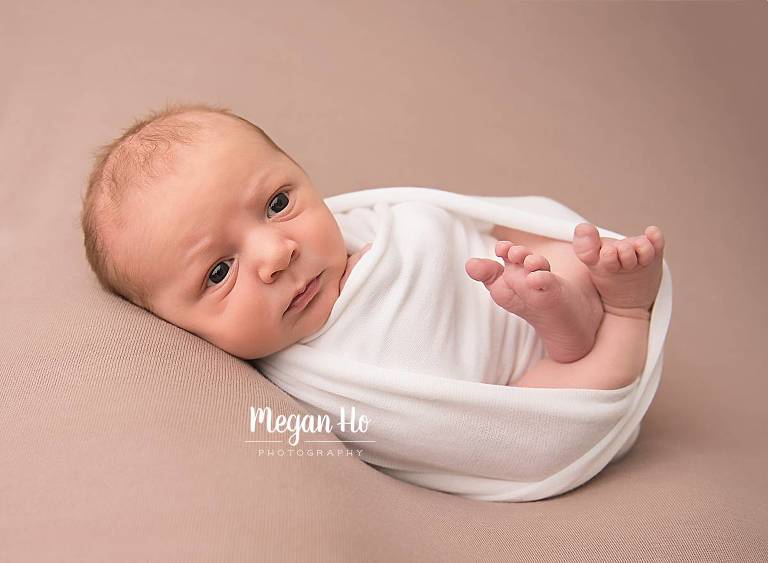 William is so lucky because he has two adorable sisters to look out for him and teach him how to get into trouble. lol. They were full of energy and just so funny when they came in for our session. I love how they were in sparkly matching dresses!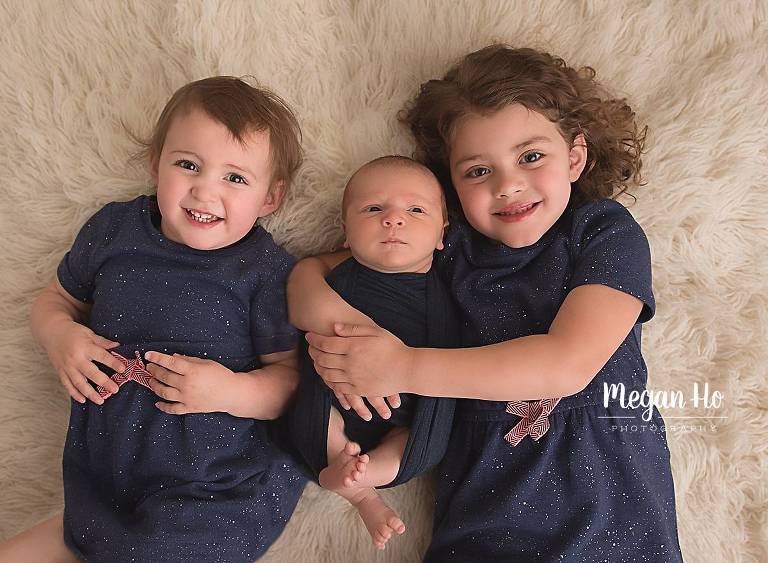 I was super excited for this particular session. Lisbeth works at Obgyn office I visit and she almost delivered my firstborn child! He decided to take his time and wait until morning, for the next doctor to arrive. She is just one of the nicest people to chat with! It was so fun to get to meet and snuggle her new baby. It's nice being around other moms whose lives and work also revolve around babies.. when he peed all over her at the end of our family shot, she wasn't even phased at all.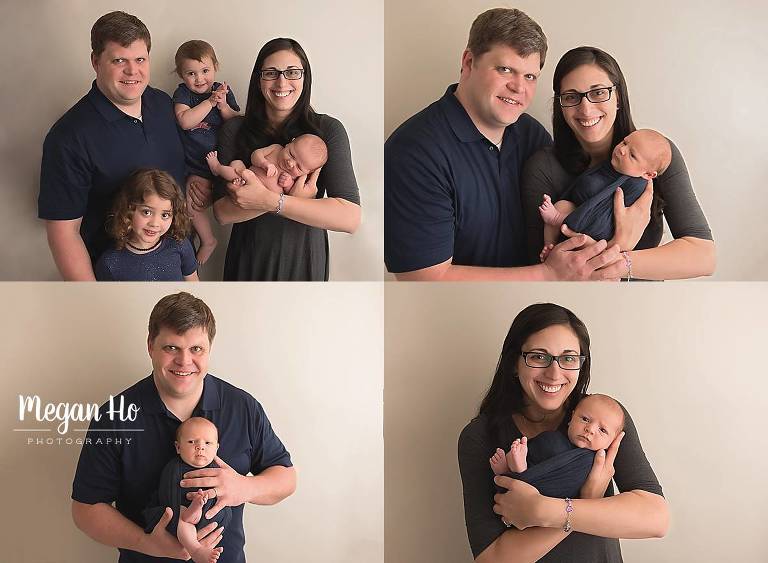 Adorable sleepy hat by Cute as Can Be Props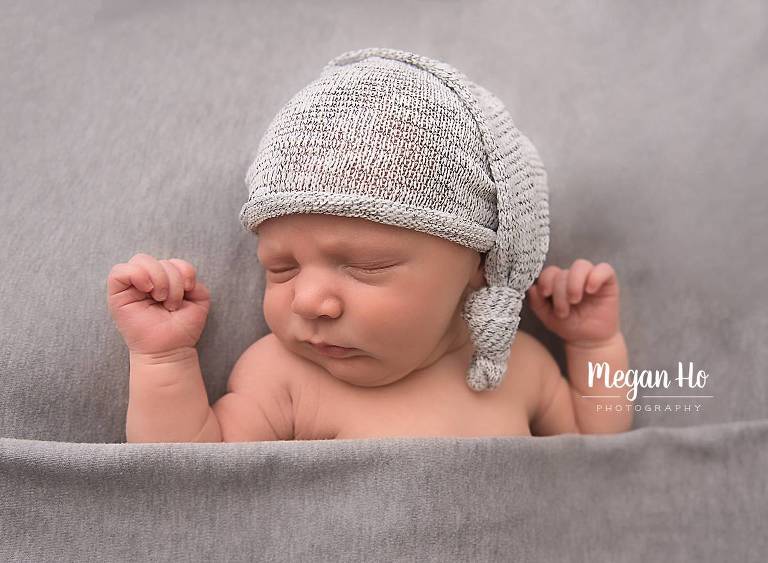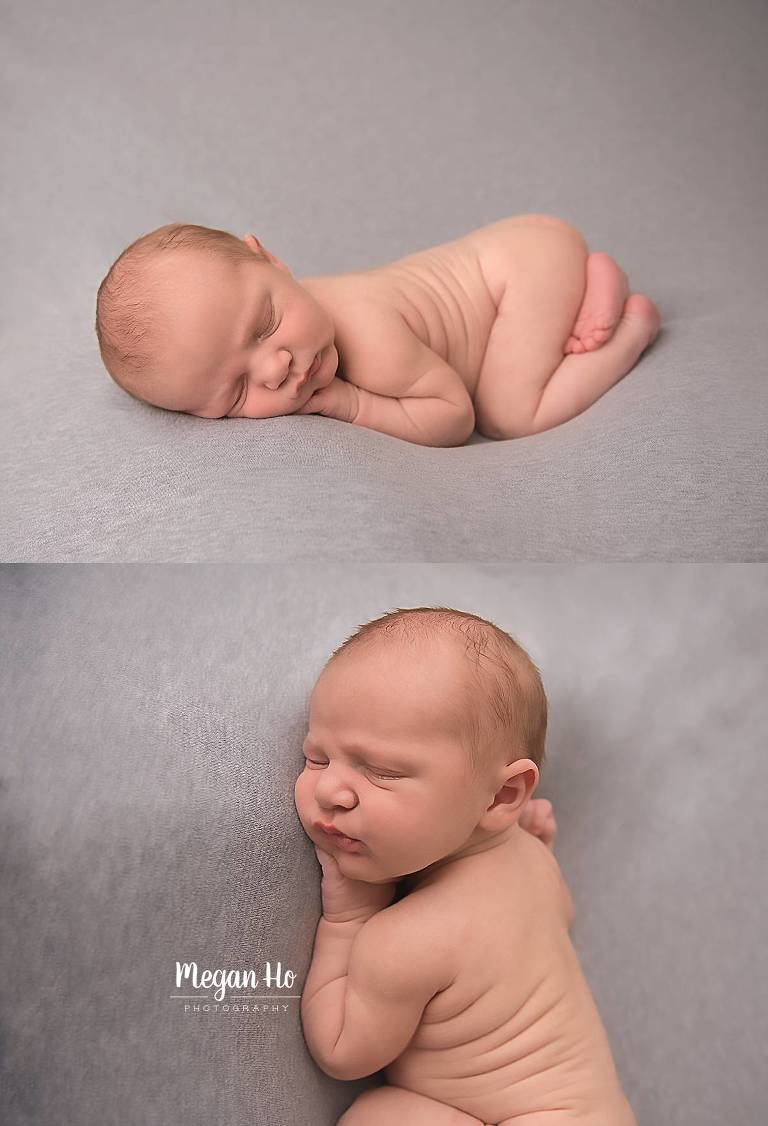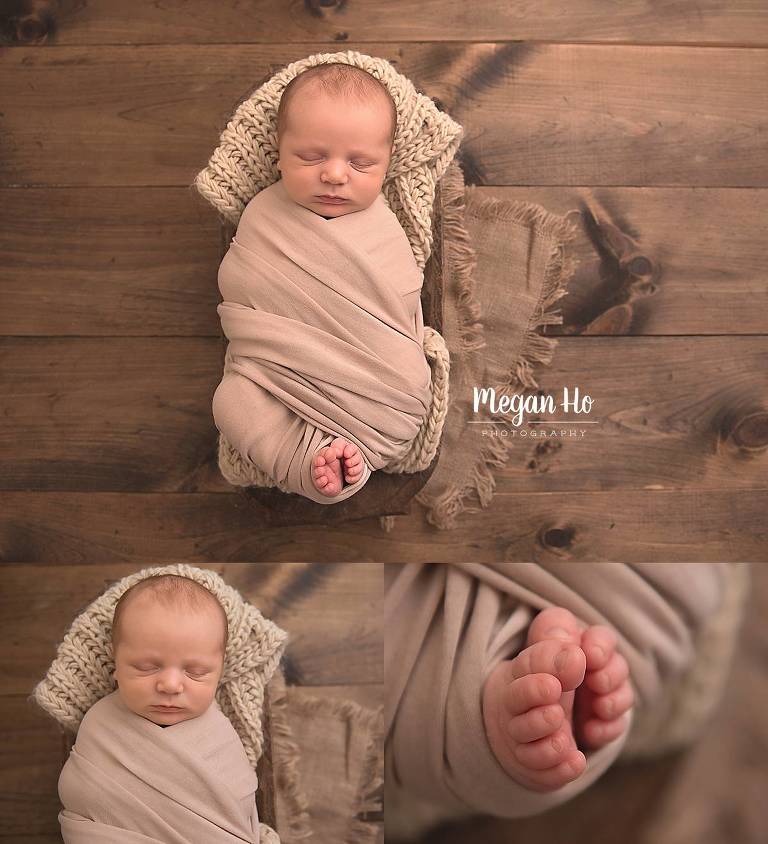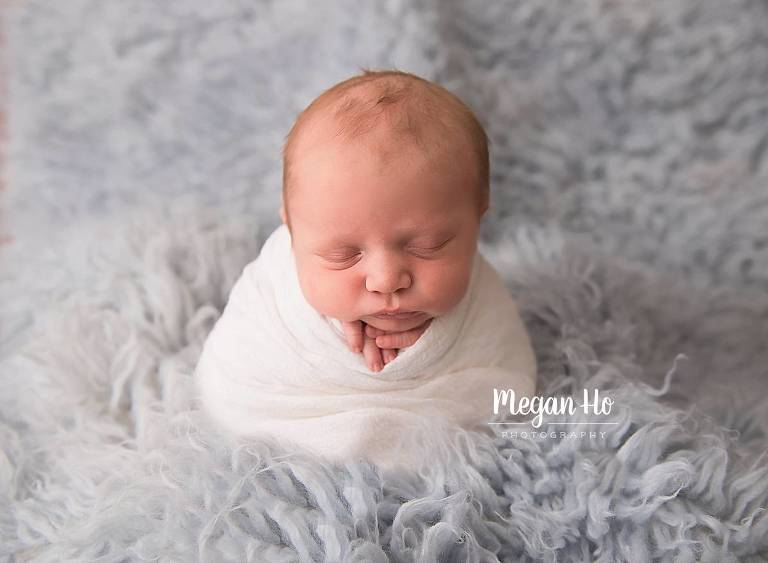 This pose was one that she had of her two older daughters and wanted to match their photos. He was a pro at posing for us, awake and happy as can be. Congrats guys on your adorable addition. William is just the sweetest little guy and I feel so honored I got to capture these memories for you.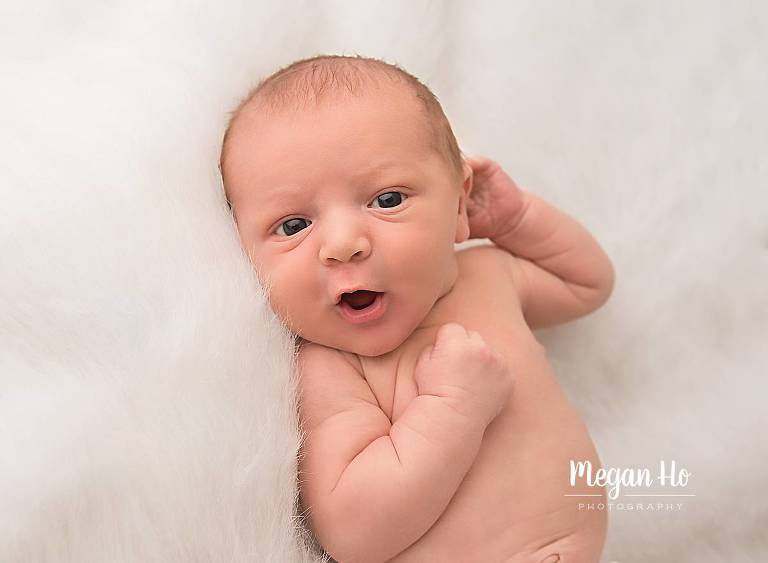 For more information on booking a newborn session, please use the contact button above. Newborns are best booked in the second trimester but I sometimes can accommodate last minute availability.
Please follow me on facebook and instagram to see some of my more recent work and sneak peeks.
Megan Ho Photography is a NH newborn photographer located in Bedford, New Hampshire. Megan is a newborn, baby, maternity, family, and child photographer serving Southern New Hampshire, Boston, Massachusetts and the surrounding communities.