I just love when I have been capturing a families memories for a few years and then I get to capture sweet newborn photos of their newest addition. This is exactly what makes being a NH newborn photographer simply the best!
Meet Baby Oswald! I was so excited to bring him in to the studio for a newborn mini session. These sessions are short and sweet. My whole aim is to capture those little baby features that go away all too soon. In my mini sessions, the baby usually stays swaddled to keep them nice and sleepy. I think we accomplished just that. He was so sweet for us and gave us a little smile at the end. I am always so happy when we capture smiles and smirks (and I know the parents are too). It was wonderful to meet Oswald and see his mom again, I just love when clients turn into friends.
Oh sweet sweet boy, I can not wait to watch you grow!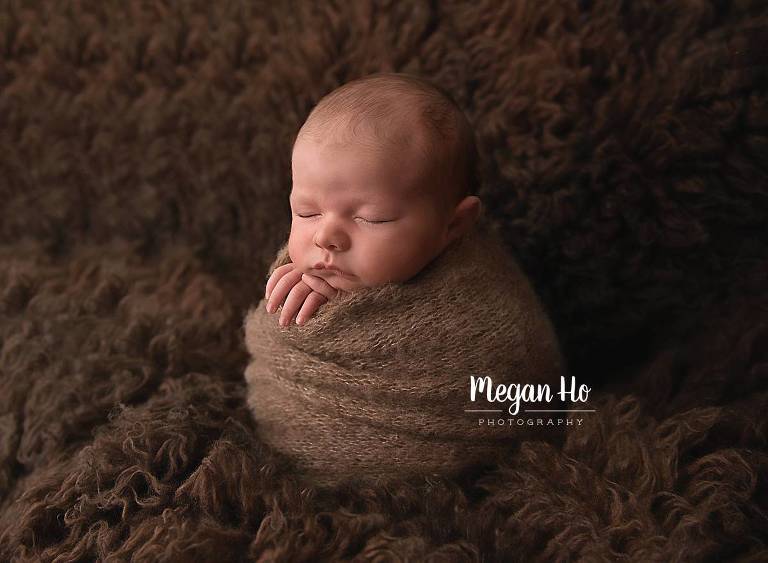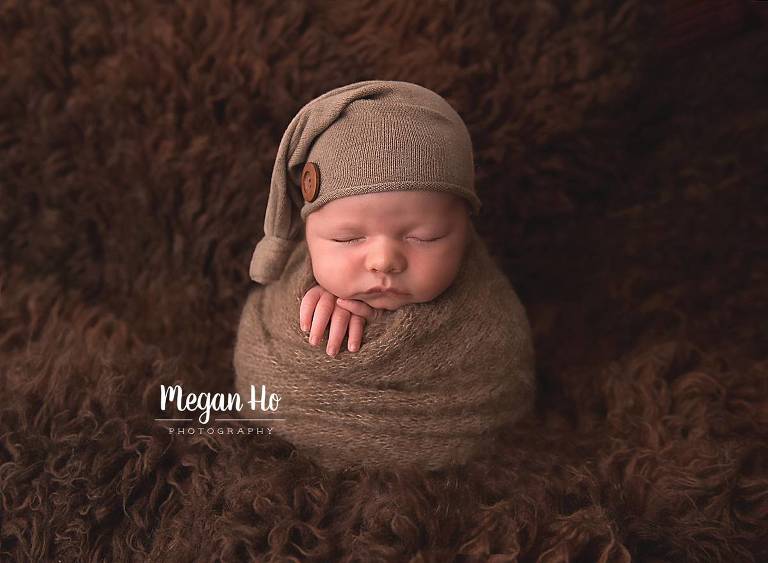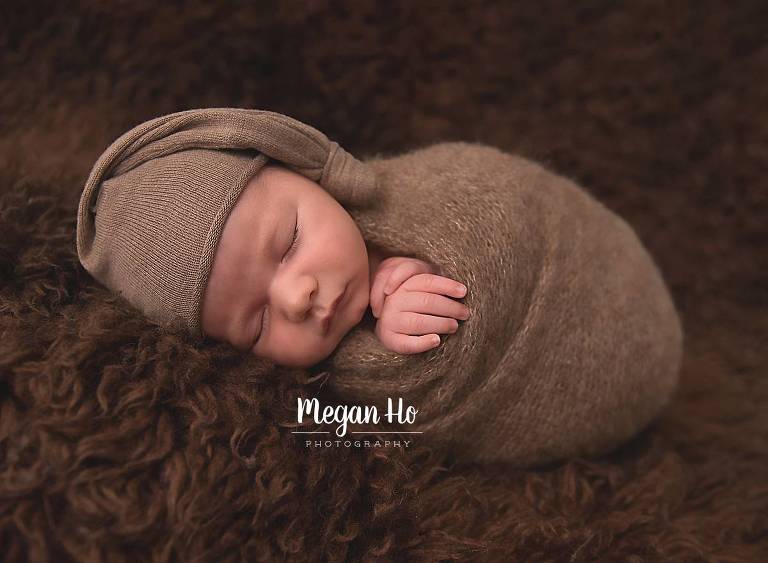 Wrap and bonnet by the talented Rileys Mom Makes Hats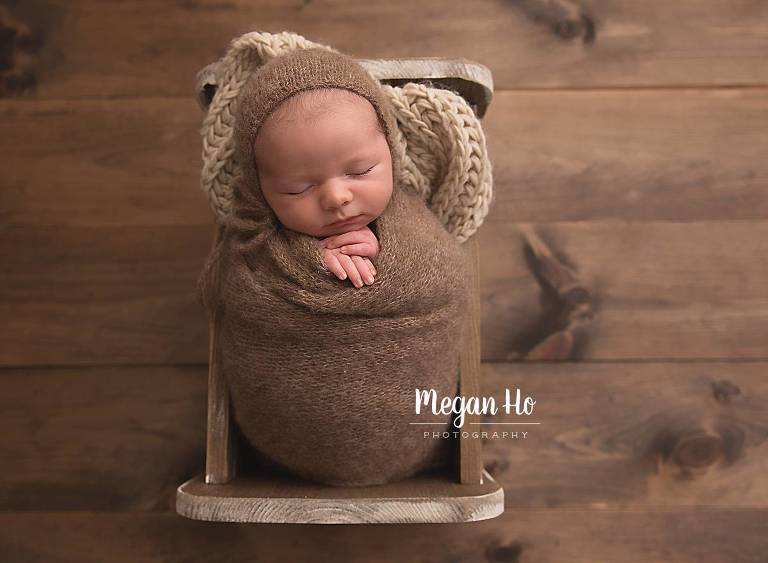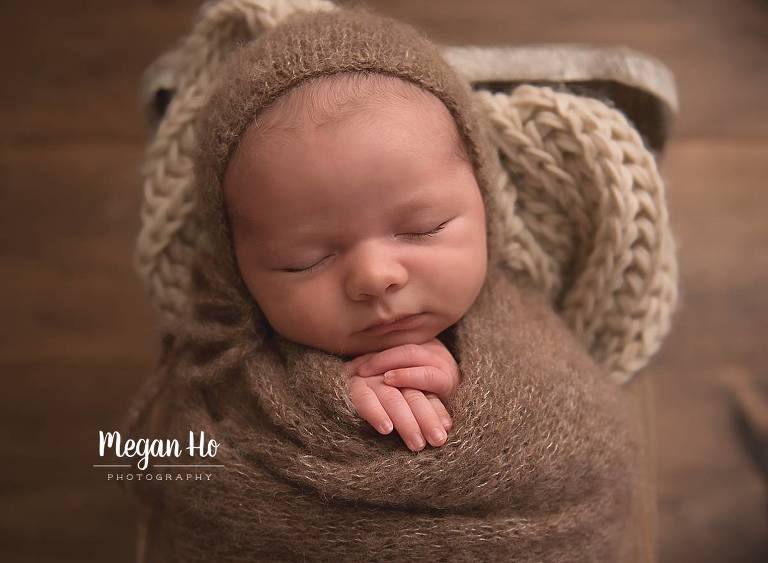 Adorable bear by Wooley Dreams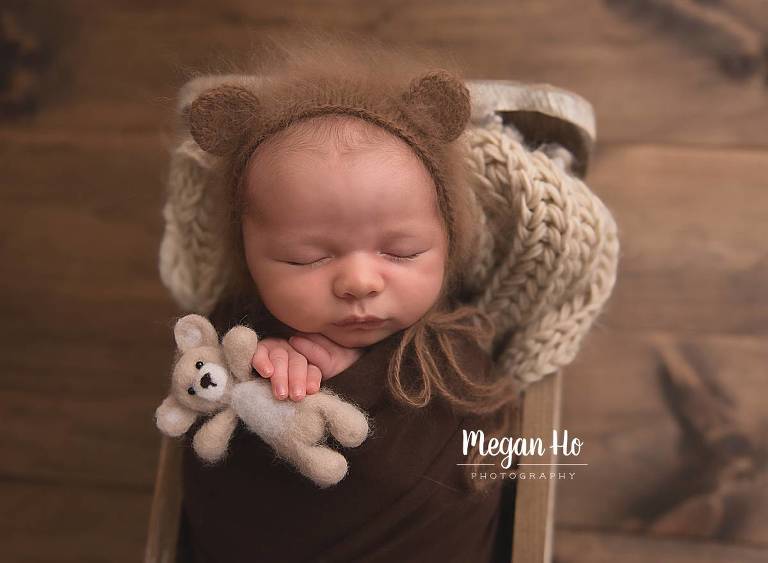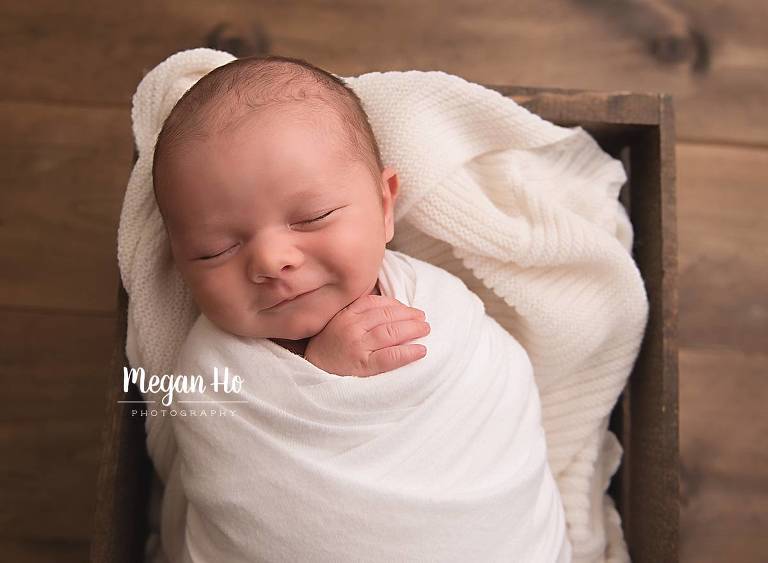 For more information on booking a newborn session, please use the contact button above. Newborns are best booked in the second trimester but I sometimes can accommodate last minute availability.
You can follow me on facebook and instagram to see some of my more recent work and sneak peeks.
Megan Ho Photography is a NH newborn photographer located in Bedford, New Hampshire. Megan is a newborn, baby, maternity, family, and child photographer serving Southern New Hampshire, Boston, Massachusetts and the surrounding communities.