Soon after our maternity session, I was told that Baby Jenson had made his entrance into the world. His parents didn't know if he would be a boy or a girl so they were surprised with an early arrival and that he was a healthy little boy. When they came in, Jenson was just as sweet and snuggly as can be! He did so good for us and we got through everything I had wanted to do for this session. Sessions like these remind me that I have the best job in the world as a New Hampshire newborn photographer.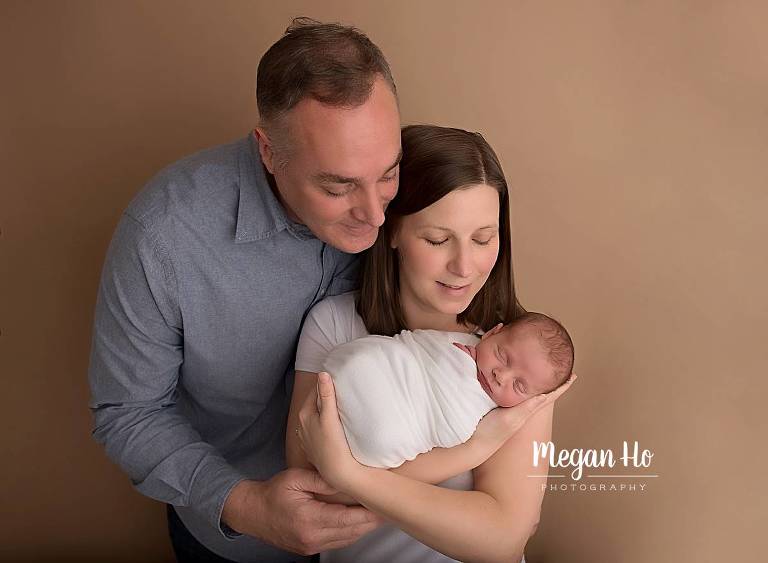 Just a beautiful and lovely new family of three!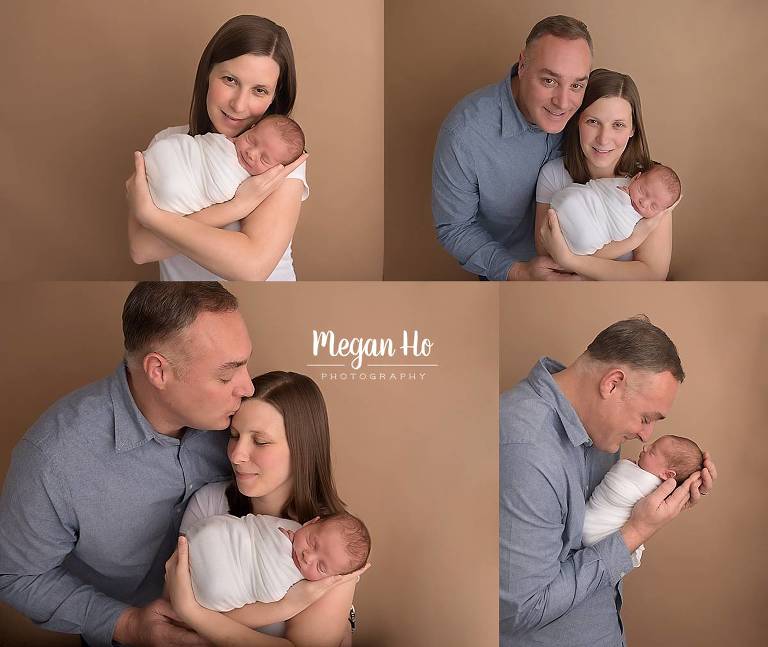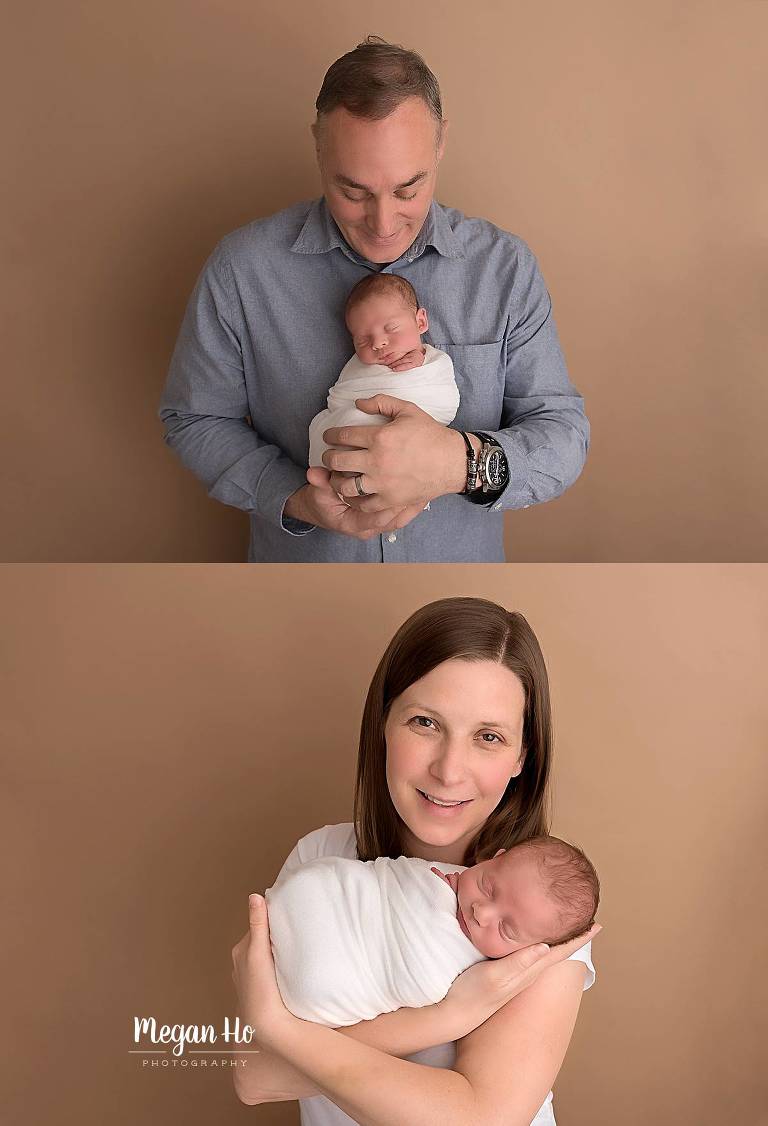 This was the first set of moose antlers that I've had in the studio. How amazing is this. I love seeing how little babies look next to these.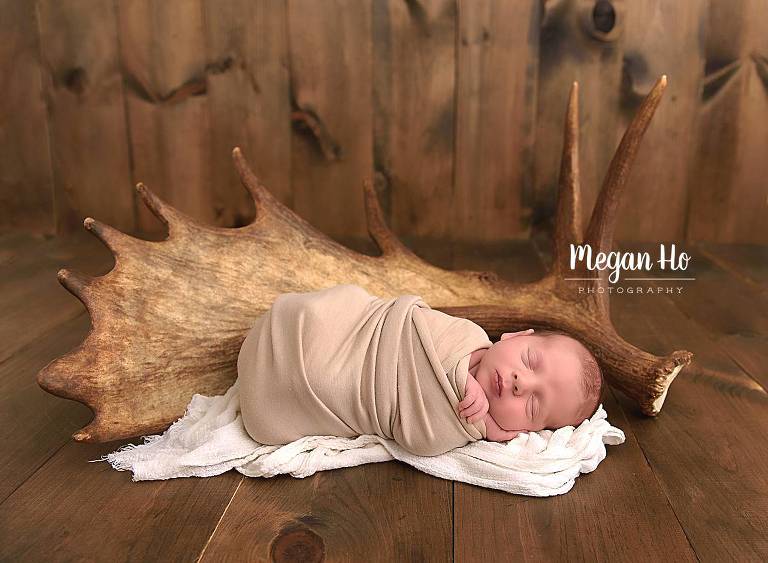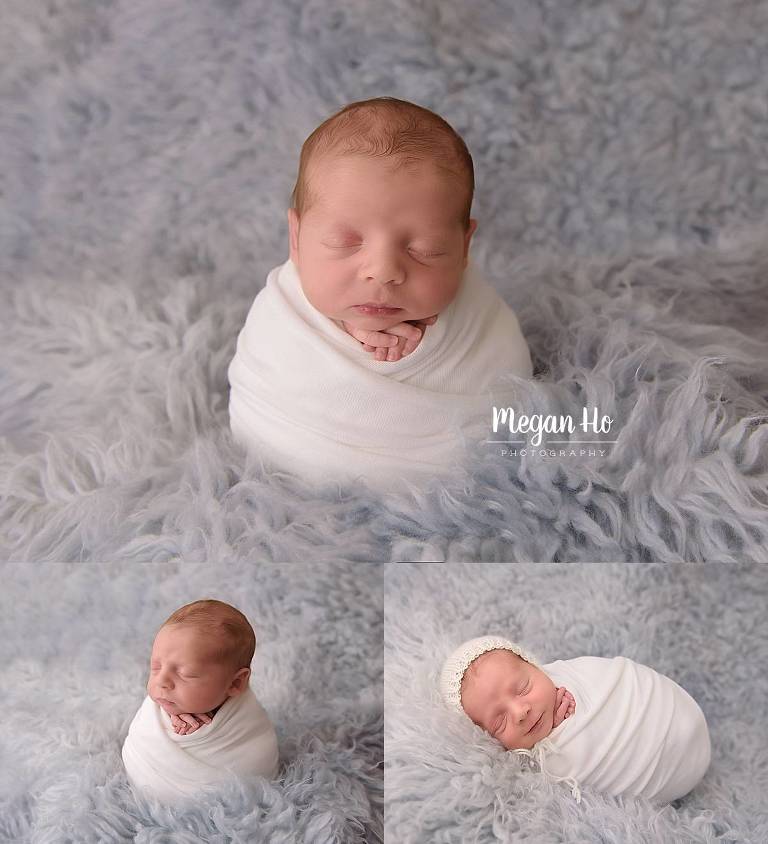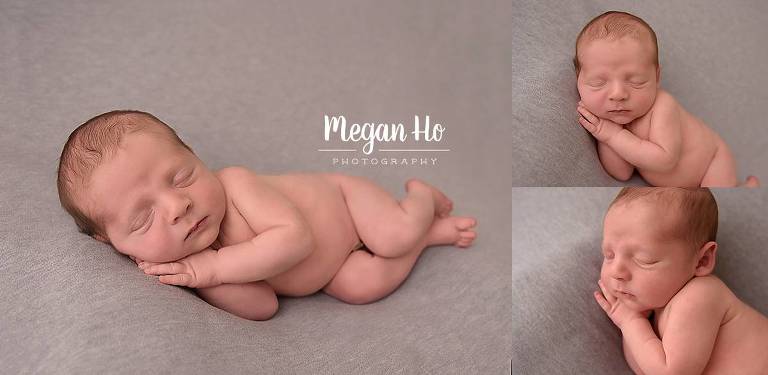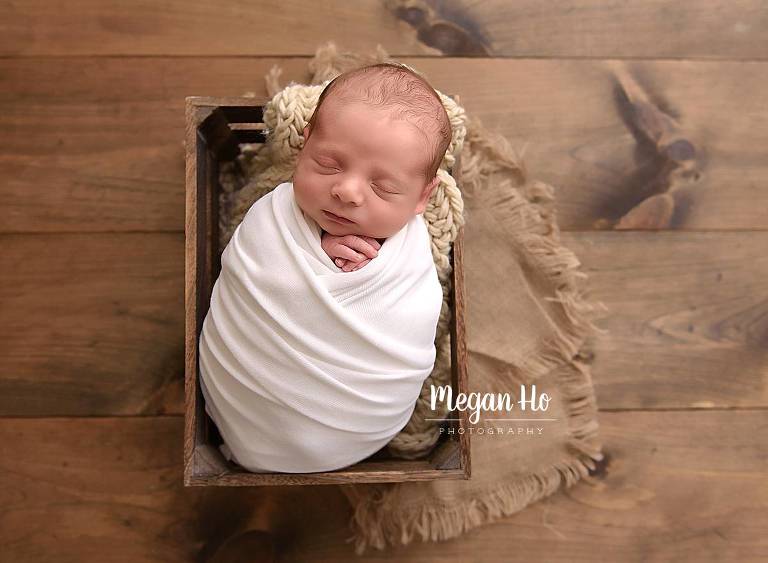 Dad requested this pose. So we put down a blanket his mom had made for him and Jenson just went right into this pose perfectly. I always allow for parents to bring in a sentimental item or two for our session if they wish. This blanket was perfect to add into the session.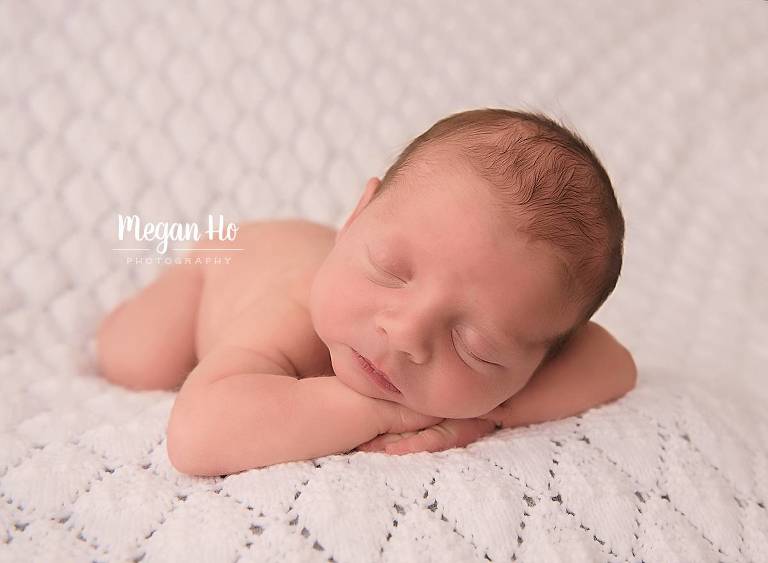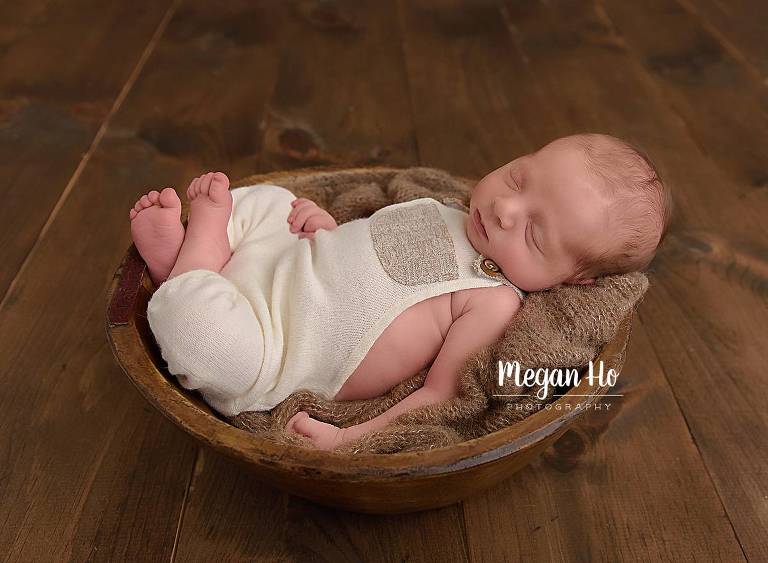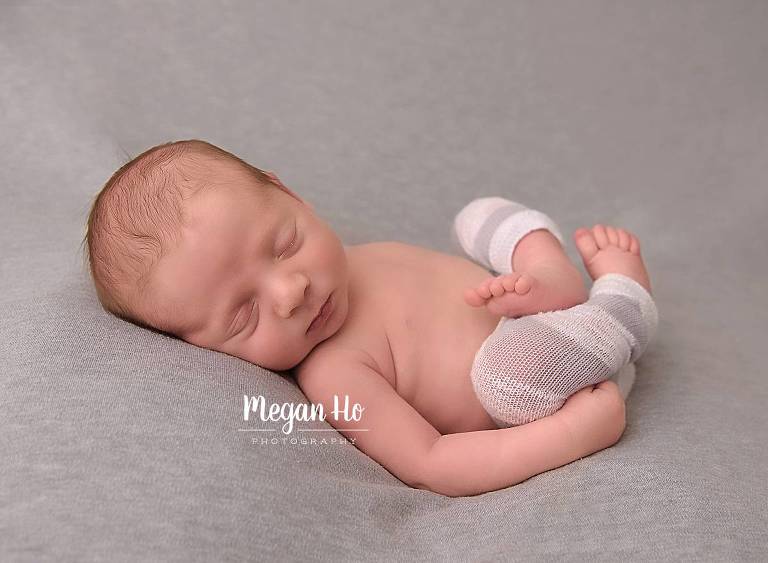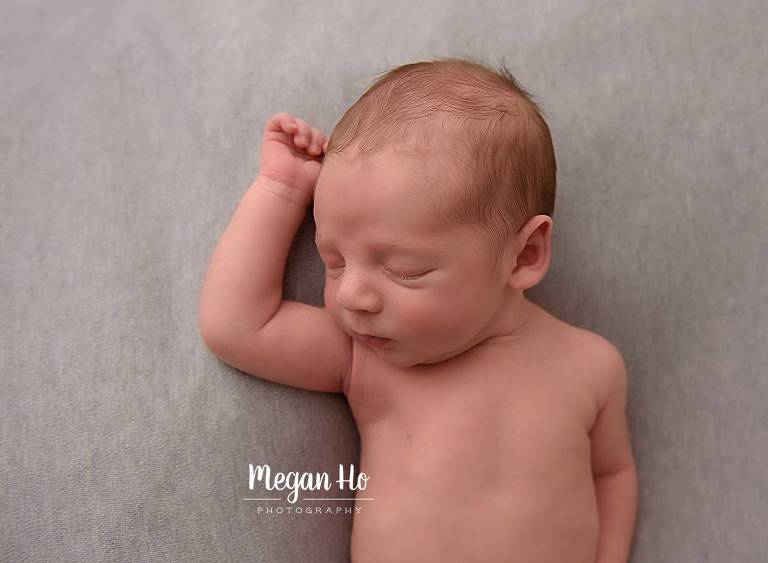 For more information on booking a newborn session, please use the contact button above. Newborns are best booked in the second trimester but I sometimes can accommodate last minute availability.
Please follow me on facebook and instagram to see some of my more recent work and sneak peeks.
Megan Ho Photography is a New Hampshire newborn photographer located in Bedford, New Hampshire. Megan is a newborn, baby, maternity, family, and child photographer serving Southern New Hampshire, Boston, Massachusetts and the surrounding communities.