I love seeing my families return. There is something so incredibly humbling about getting to watch little kids grow and be chosen to capture those moments for families. I am so blessed to call myself a NH Family Photographer. Little Emelia came to see me as a newborn in her adorable newborn session. I was so happy when mom contacted me to book a spring session. Unfortunately dad got called out to work last minute so we made it a beautiful mommy and me session.
I couldn't be happier with how these turned out! I can't wait to see them all back again soon.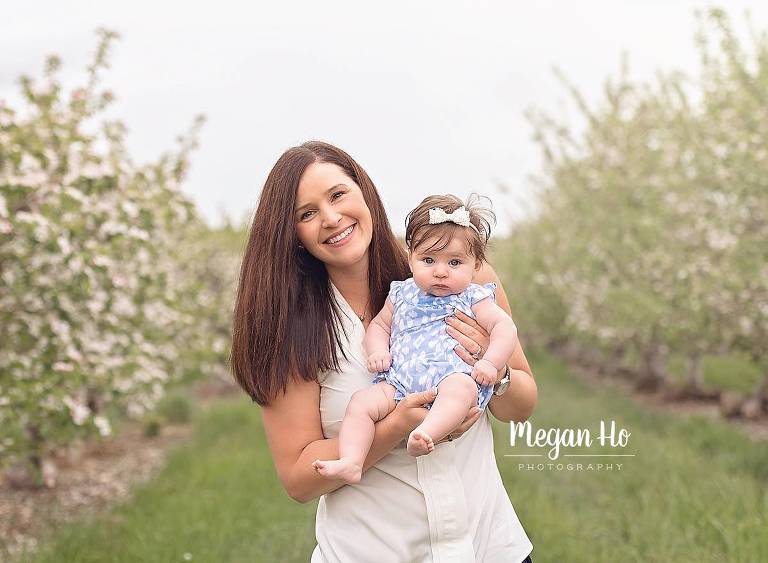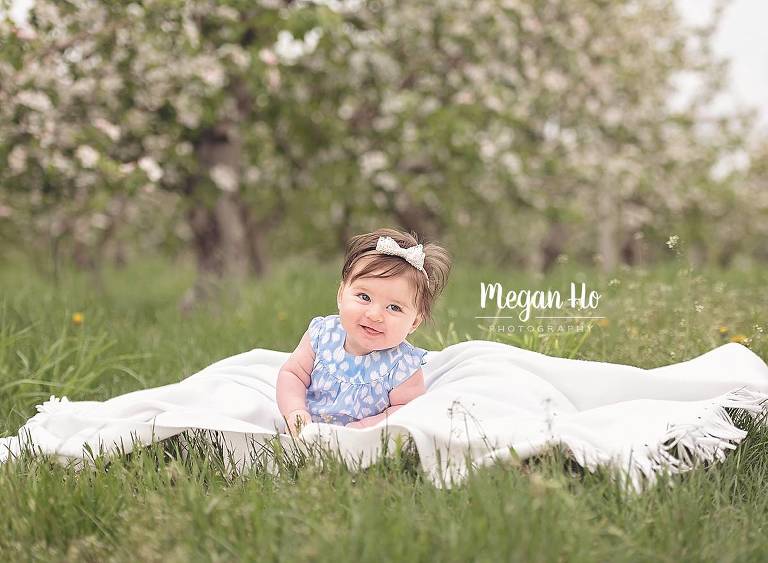 We met for an evening session in the beautiful apple orchards in Londonderry, NH. Timing was right and we got to capture the most gorgeous apple blossoms. It was a little chilly this evening but mom didn't hesitate to put her in the cutest little romper. (Don't worry, we kept her nice and warm in between shots.)
Little Emelia is 3 months old here. Look at all that adorable hair. Babies grow so quick in the first year of life, I think it is so important to capture all their milestones. Before we know it, little Emelia will be crawling and walking.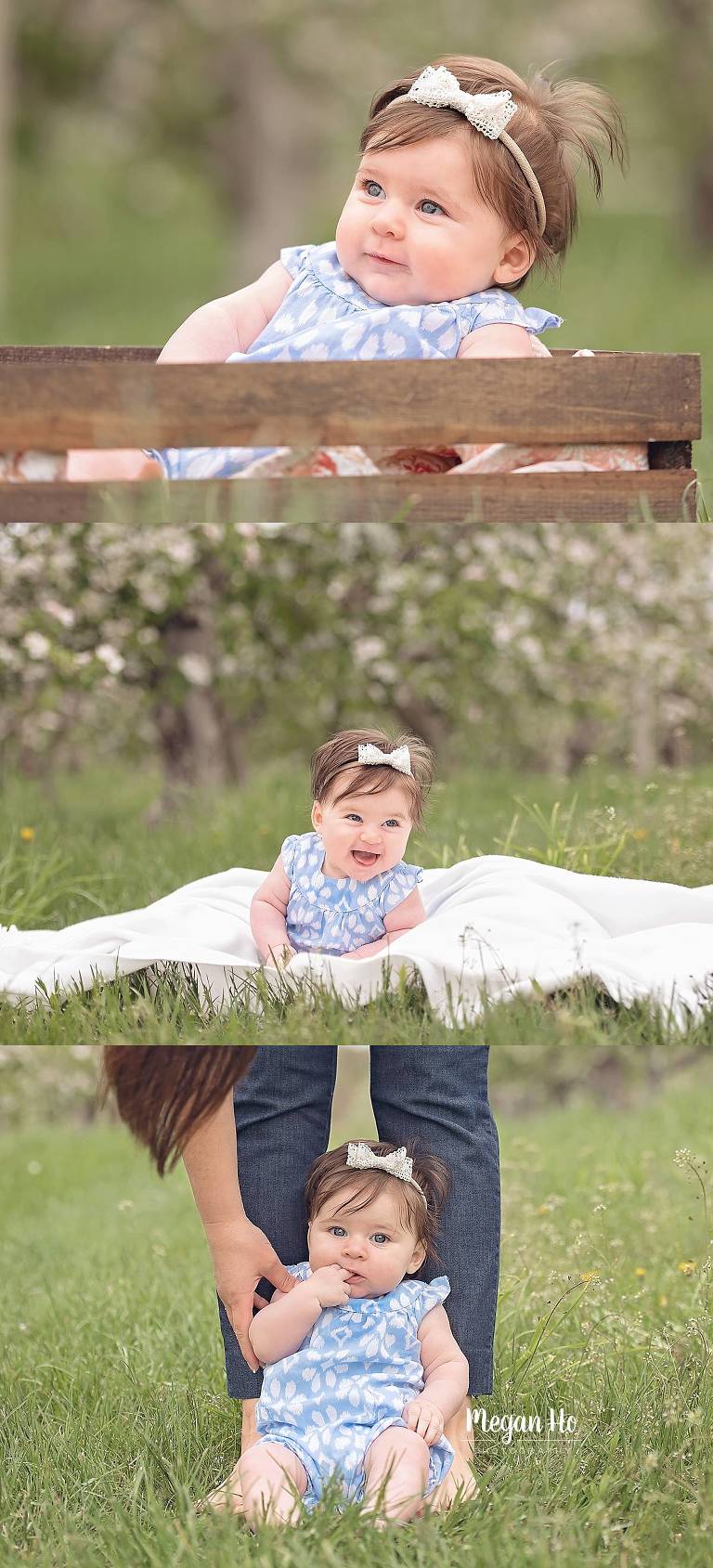 I just love these and have already started planning more spring sessions like these for next year!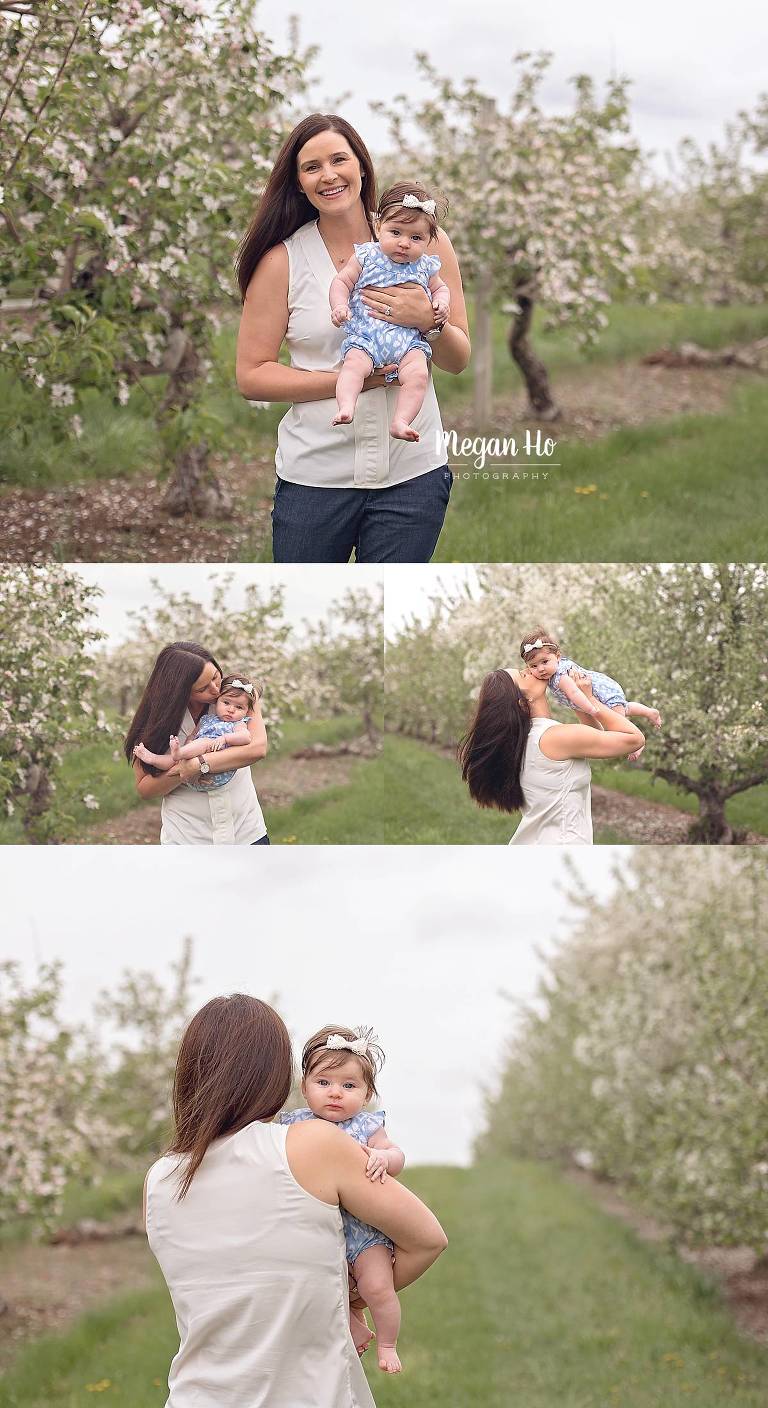 Milestone sessions are typically held at the pushing up stage, sitting and one year old. To find out more information on these sessions, please use the contact button above.
Please follow me on facebook and instagram to see some of my more recent work and sneak peeks.
Megan Ho Photography is a NH family photographer located in Bedford, New Hampshire. Megan is a newborn, baby, maternity, family, and child photographer serving Southern New Hampshire, Boston, Massachusetts and the surrounding communities.