Meet adorable Teddy! I first met Teddy back in October when his family came to see me at my fall mini sessions. He has grown so much and gotten so big! I don't think I will ever get over how quickly babies grow in their first year of life. I was so excited when they messaged me for a milestone session. I love being a NH child photographer and getting to document babies growth so when babies aren't babies anymore, my clients can look back and marvel at how small they once were.
At around 6 months old, Teddy was sitting! Woo hoo. I always love this milestone with my own kids because it made playing with them so much fun. I love how happy babies are when they can sit upright and see more of whats going on around them. To get babies to smile, I usually do a mix of funny noises and always peek a boo. Teddy was not a fan of peek a boo behind anything. lol. So cute how different each baby is.
Here is a sneak peek of Teddy's sitter session full of smiles and adorable hair curls. We had the best time getting these precious portraits of him.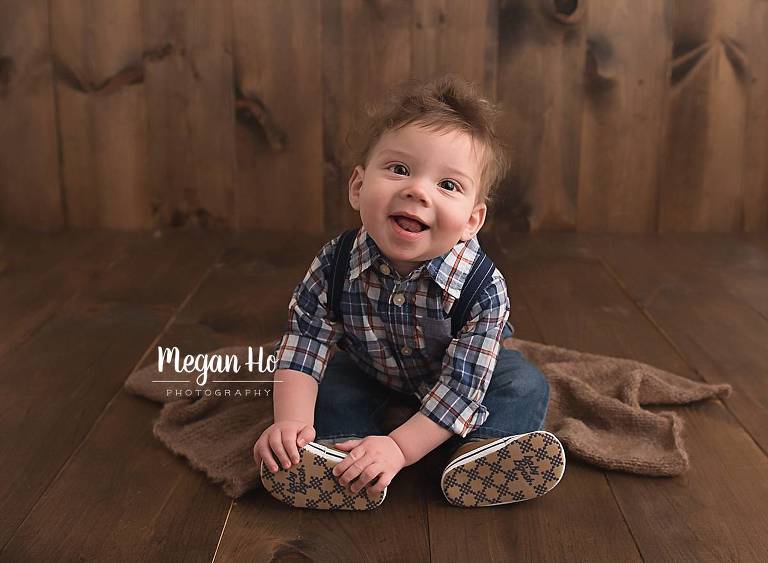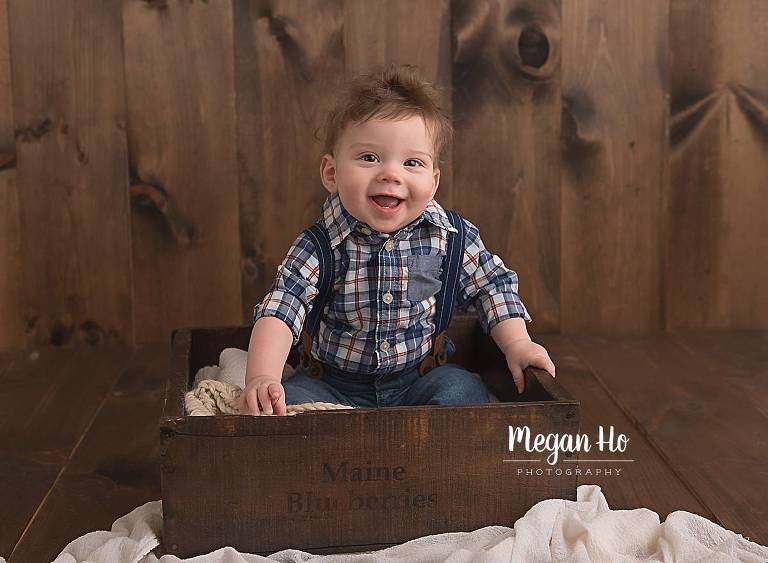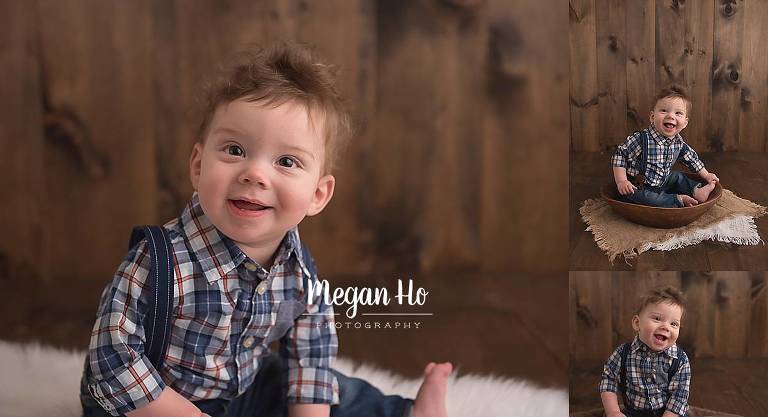 Check out those eyes! So precious!!! (While everyone loves a smiling baby, sometimes the serious looks are just so beautiful!)

Teddy, I can not wait to see you back again. I'm sure you will be so much bigger and just as cute!!!
To book a milestone session of your baby, just hit the contact tab located at the top of the page or send me an email.
You can follow me on facebook and instagram to see more recent work and sneak peeks.
Megan Ho Photography is a  NH child photographer located in Bedford, New Hampshire. Megan is a newborn, baby, maternity, family, and child photographer serving Southern New Hampshire, Boston, Massachusetts and the surrounding communities.