My baby girl is two. I can not even believe it. I am going to sounds like every other parent for a second… It boggles my mind how time passes so quickly. I blinked and here we are staring at two. She is growing into such a funny, sweet and stubborn little girl. Her favorite things are singing songs, her babydolls, shoes (always shoes), dress up and running with her brother. She refuses to sit in a high chair, hates to be strapped in, loves walking around Target and looking at every purse in the store and thinks she is much older than two. I love her so much and feel so blessed every single day I get to share with her.
We are throwing her a little party for two and we decided to make it a color theme since she loves to color (with paint or markers- no crayons. lol). I thought it would be fun to have a little paint session with her to celebrate. I set up the studio, let her pick out her own outfit and then set her free to do what she wanted. Like her cakesmash session, this lasted about 6 minutes but I got more than enough portraits to be happy. She painted the canvas, she painted her face, she painted her hands and then her feet. Then she was done. I loved every second of watching her.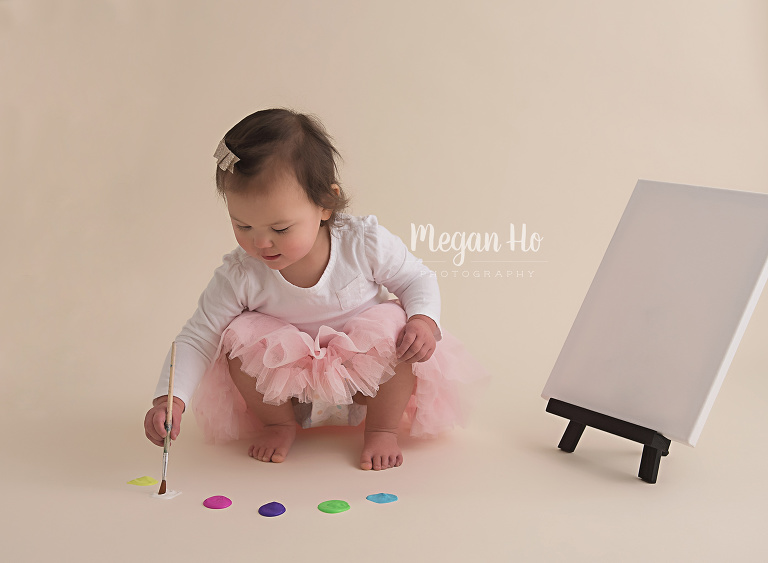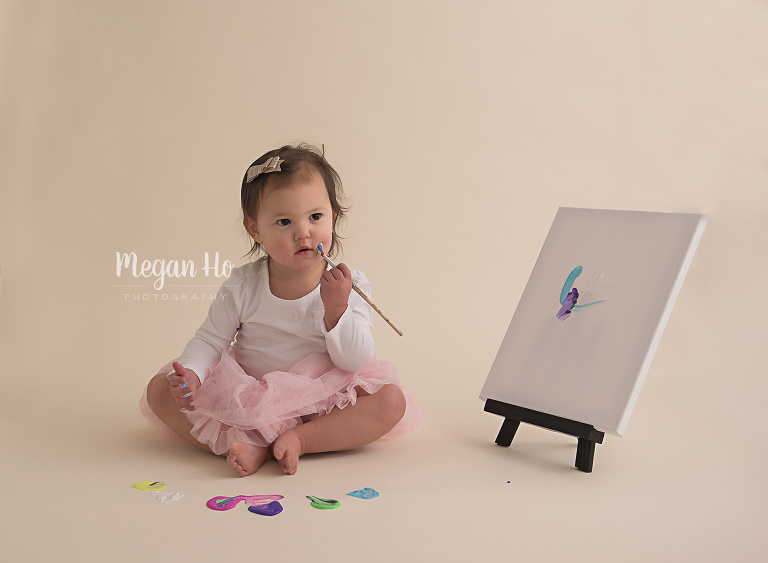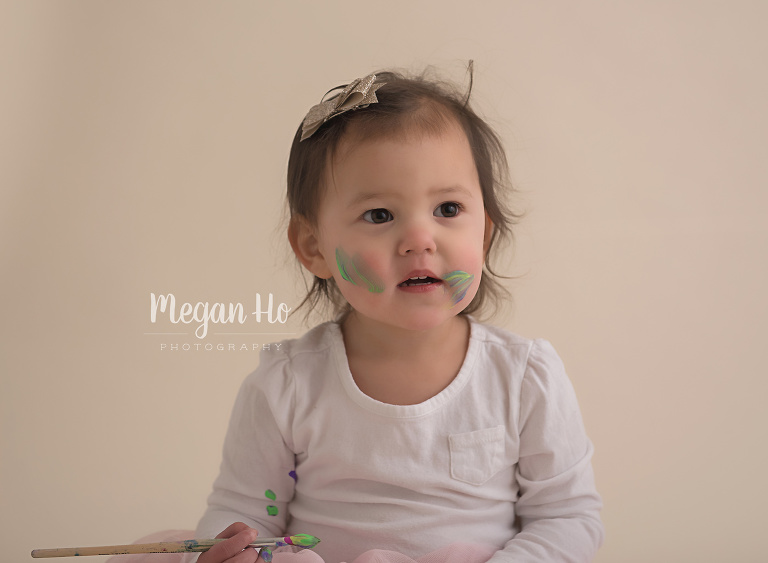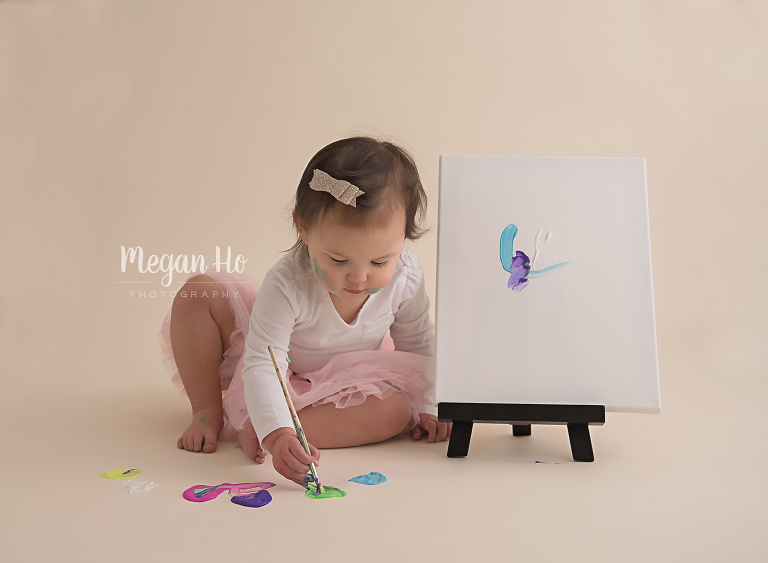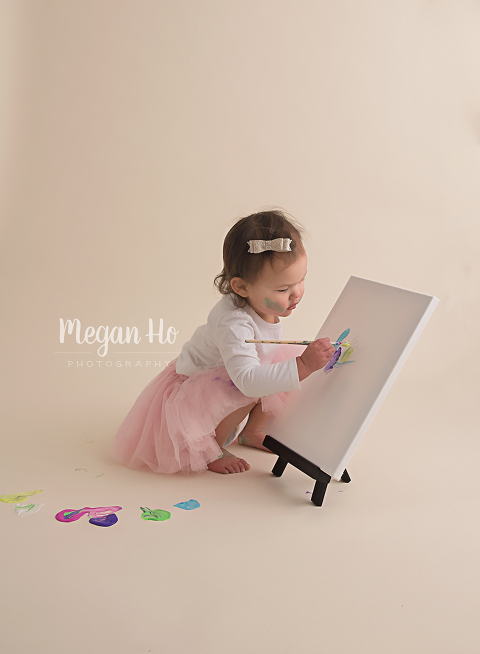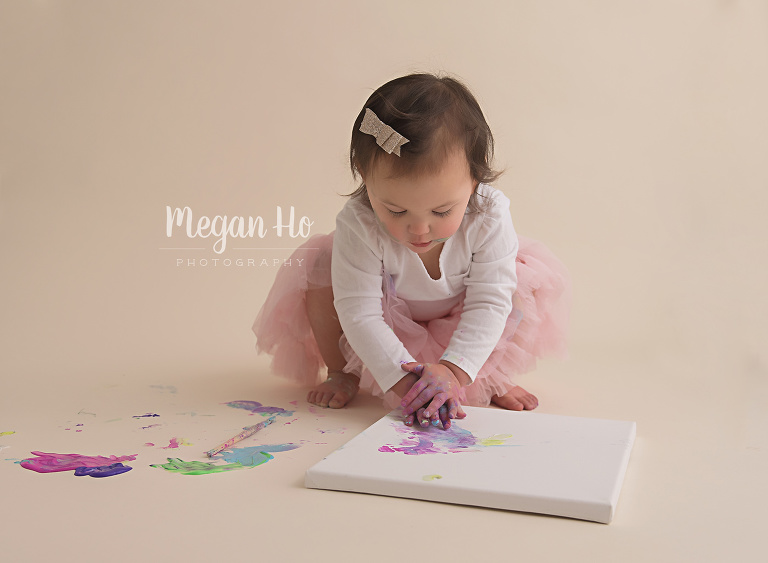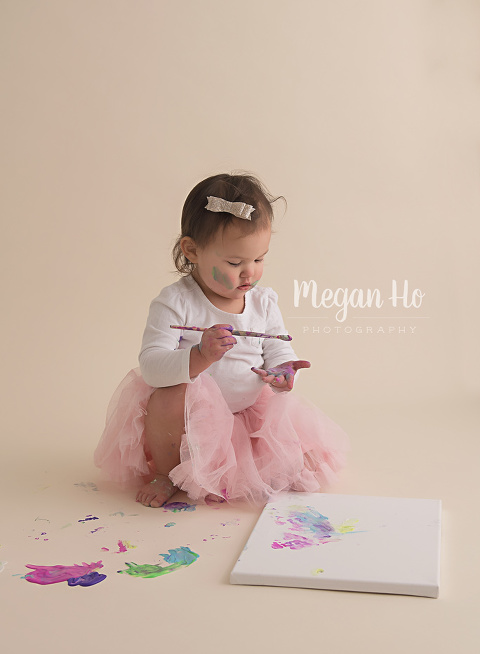 You can follow me on facebook and instagram for more recent work, sneak peeks and behind the scenes photos.
Megan Ho Photography is a NH child photographer located in Bedford, New Hampshire. Megan is a newborn, baby, maternity, family, and child photographer serving Southern New Hampshire, Boston, Massachusetts and the surrounding communities.