I love getting to watch my newborns grow while being a NH child photographer. Layla was one of my first newborn sessions when I was first starting out. I was lucky enough to meet her at 5 days new at our newborn session, see her again at her sitter session and then celebrate with her at her one year session. She is adorably cute and so happy! While I feel that her first year went by at a crazy fast speed, I know her mom and dad felt it even more.
Layla was a bit wary of my at our sitter session so I was so excited when she was all smiles this time around. It also helped us that she wasn't walking yet. One year olds who are on the move always make our sessions a bit more interesting. Either way we all make silly noises, funny faces and usually sing to get their attention and keep babies still for a few minutes at a time.
Our whole session is just so sweet. Perfect for a beautiful little girl.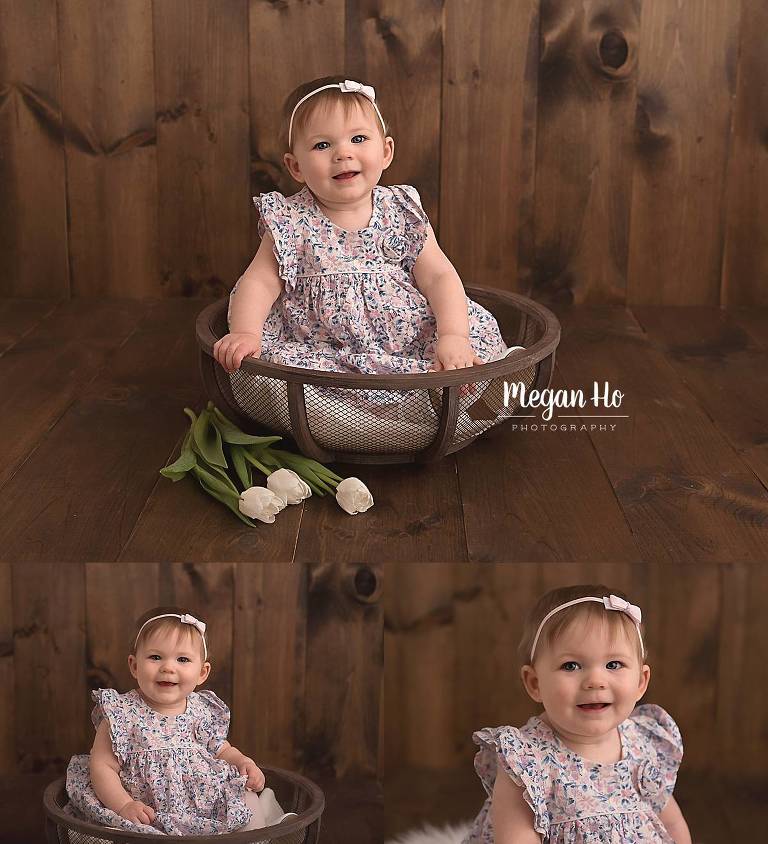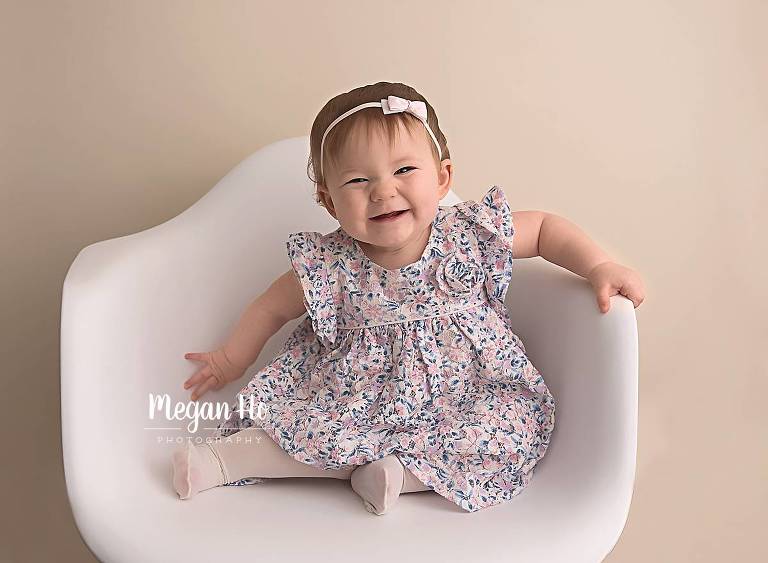 Rustic pink layer by Cloth Apothecary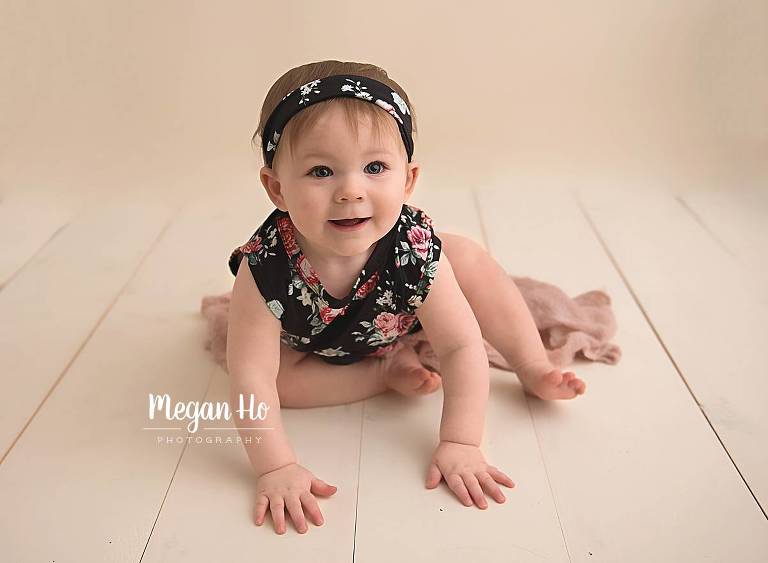 Of course, turning one is a big celebration so, we had to celebrate with a cake smash. Layla did great… she smashed and ate and had a blast.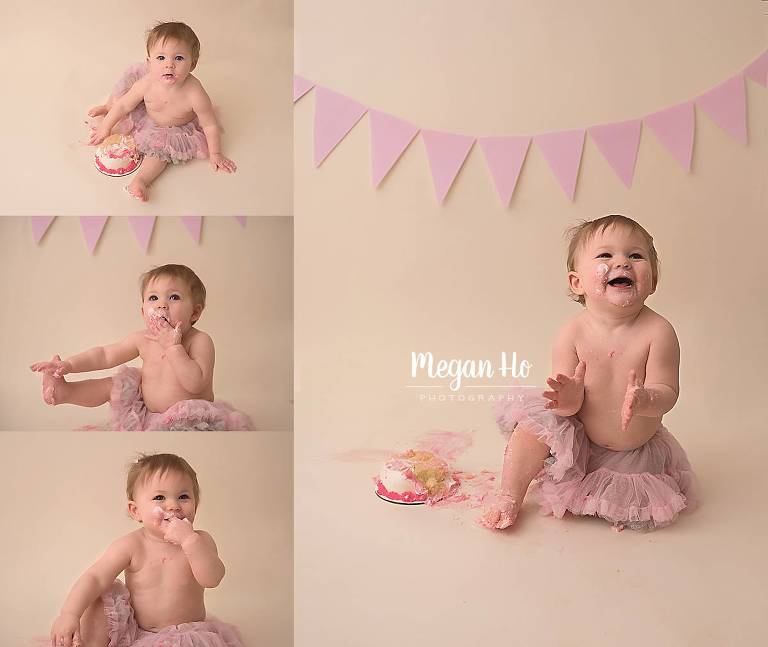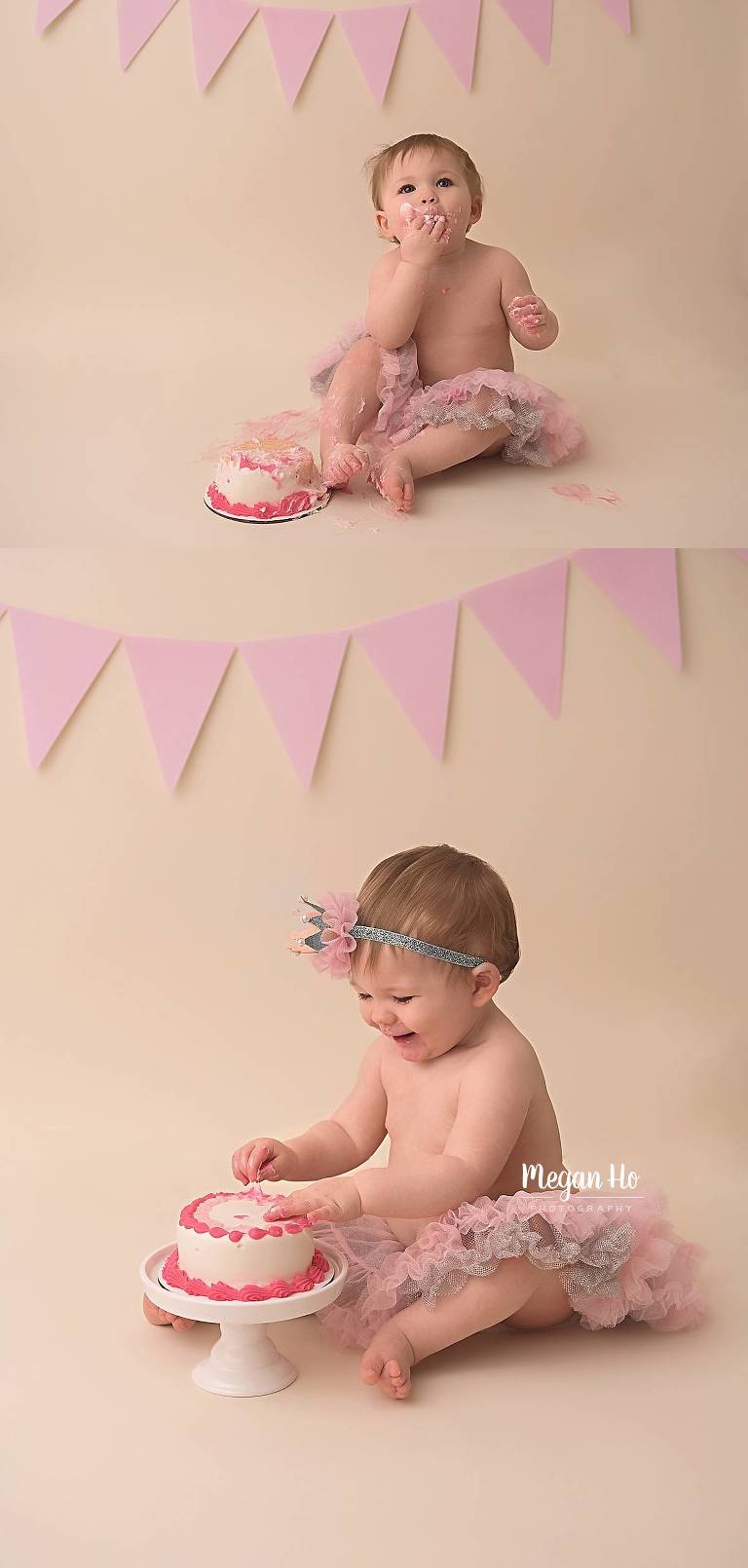 Oh Layla, you are too much fun! Happy first birthday beautiful girl.
You can follow me on facebook and instagram to see some of my more recent work and sneak peeks.
Megan Ho Photography is a NH child photographer located in Bedford, New Hampshire. Megan is a newborn, baby, maternity, family, and child photographer serving Southern New Hampshire, Boston, Massachusetts and the surrounding communities.