My how time flies! Baby Joey turned six months old and came back to see me in the studio. I feel like we just captured his newborn session. Even though I see him often (biggest sister is in school with my son), I still can't believe how big he has gotten. You might recognize him from his newborn session here. I also captured his moms maternity portraits here.  As a NH Child Photographer I love getting to see my clients grow in their first year of life. It's such an honor to get to capture these milestones.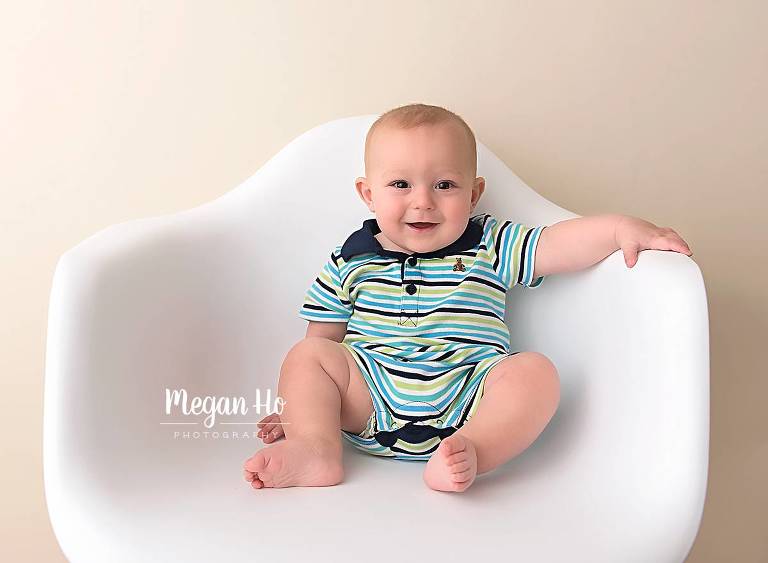 Baby Joey is such a happy little guy. He loved getting his photo taken which always makes my job so much fun. I love all of his smiles he gave us.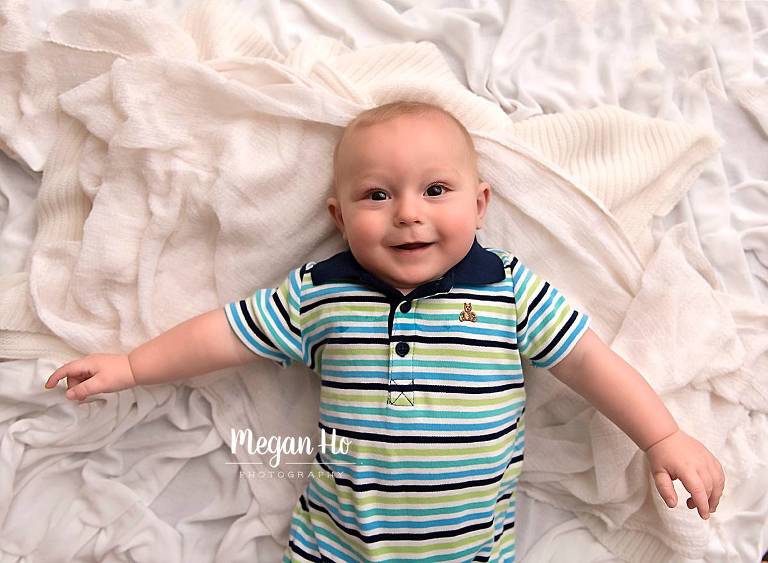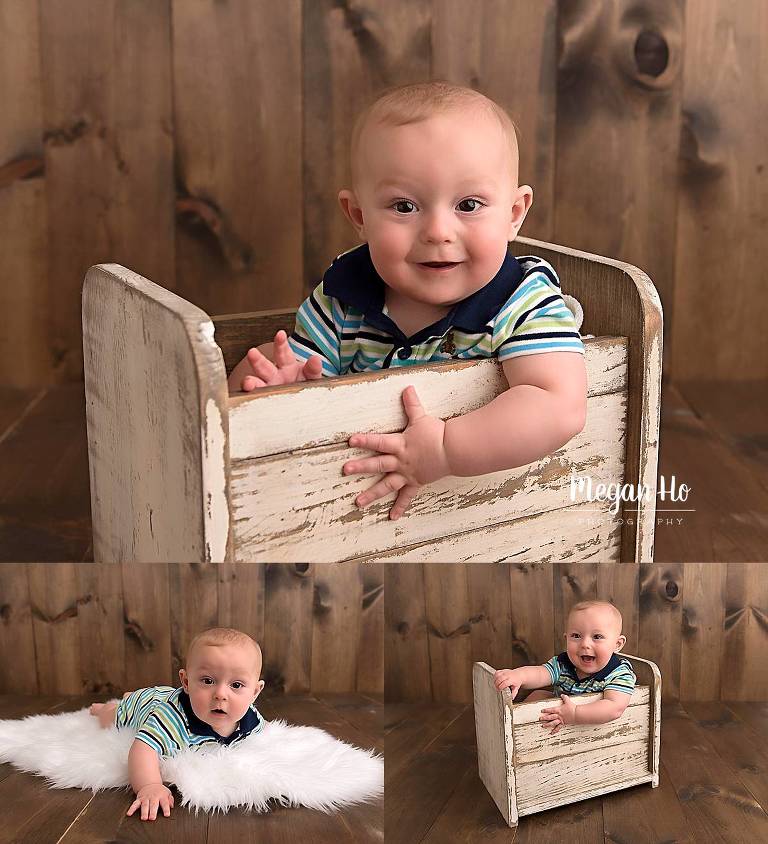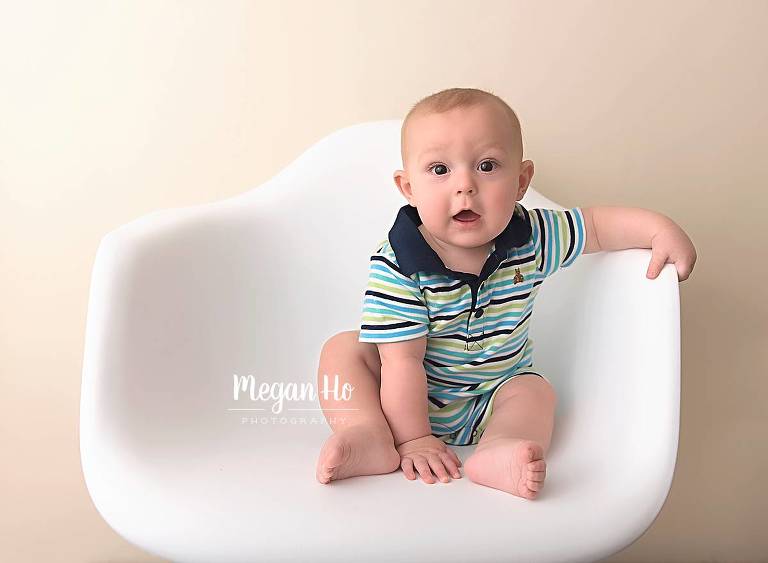 Mom says he does this airplane "flying" move all the time. My favorite part of sessions is when we catch something that is "them". This is exactly why I love what I do, it's so easy to forget the little things babies do as they grow. Time moves so quick and babies change all the time. I want each of my clients to be able to look back and think- "that's is him… remember when he did that all the time?"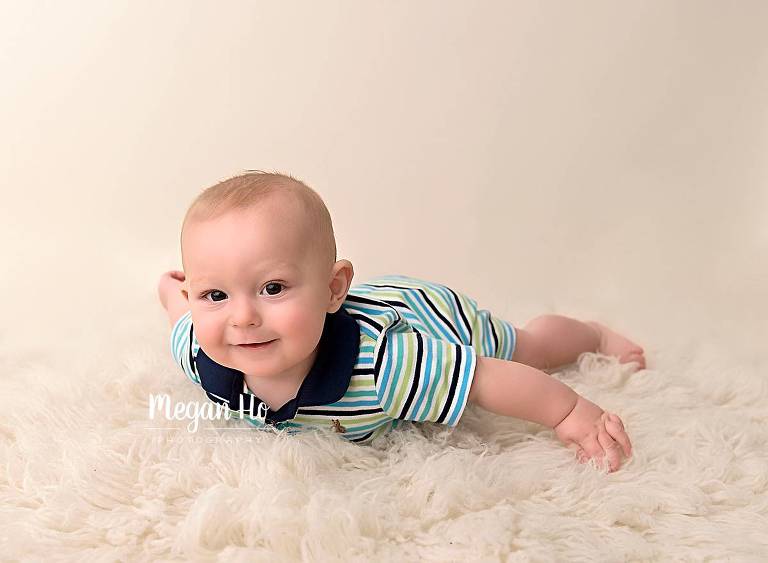 For more information on booking my studio milestone session, please use the contact button above. I capture children in their first year at their different stages of pushing up, sitting and one year. It's a wonderful way to see just how much they grow in their first year of life.
Please follow me on facebook and instagram to see some of my more recent work and sneak peeks.
Megan Ho Photography is a NH Child Photographer located in Bedford, New Hampshire. Megan is a newborn, baby, maternity, family, and child photographer serving Southern New Hampshire, Boston, Massachusetts and the surrounding communities.