I love meeting new babies. Golan came to the studio for his one year and cakesmash session. He was so happy and full of smiles. This is what makes being a NH Child Photographer so much fun. We got to play, clap and sing. Just look at these cute little faces he gave us!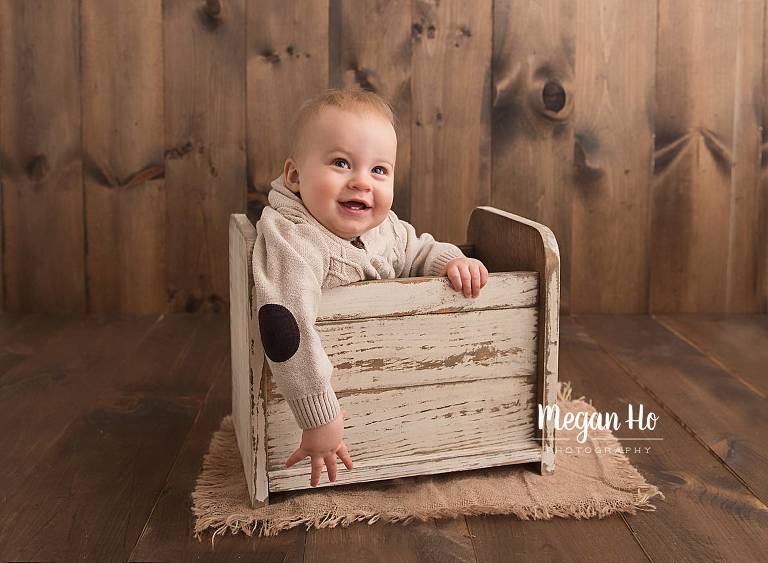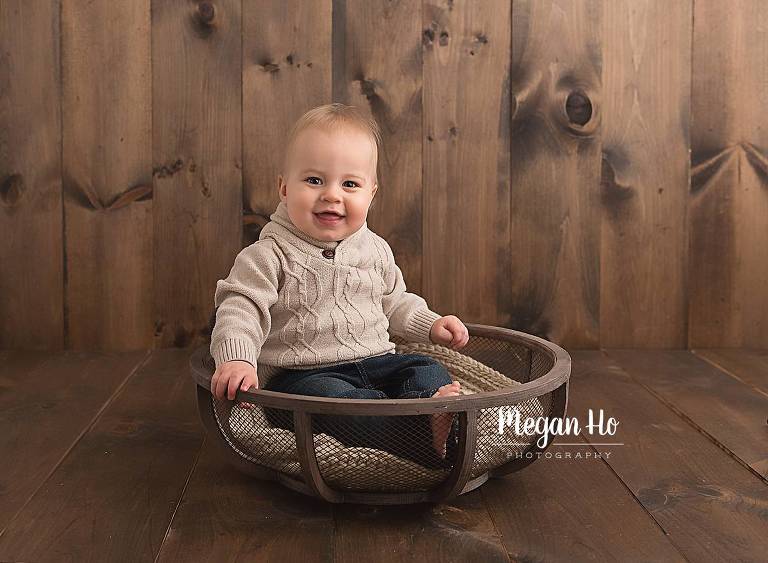 My milestone sessions are short and sweet. 30 minutes in studio to capture the stage of your baby. I've found that it works best to move quick and keep their attention. One year olds are usually quick to try and crawl or sometimes even walk away from where we set them down, even with crazy clapping, singing and weird noises. Even though we make it quick, it is full of fun and I always have way too many  portraits to choose from.
Cakesmashes can be added on to the one year session. These are fun because the babies have something to do- make a mess. It's probably the one time moms will yell at their babies to make more of a mess instead of less. Some babies hate the cake and others love it. Golan liked eating the leaves off his cake but was really hesitant to smash it.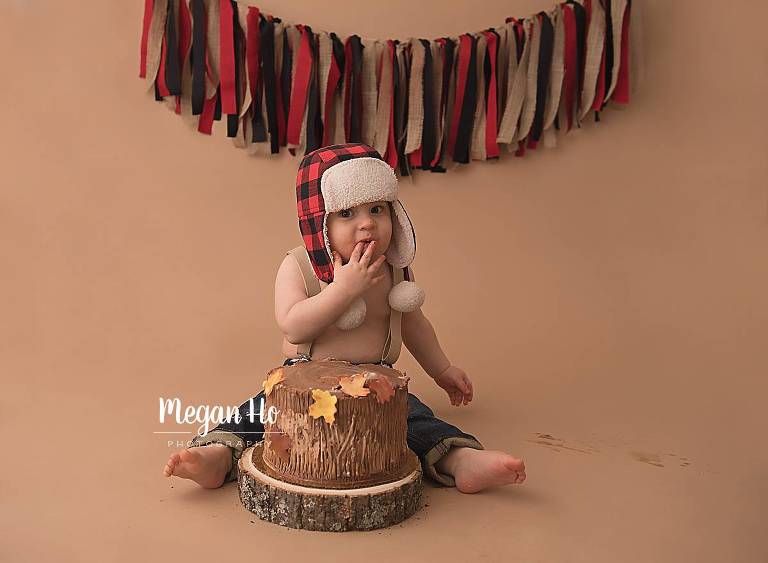 I love seeing all the birthday themes that clients come to me with. I keep the set ups simple- to keep the focus on the baby. However, I still put a lot of time into planning it all out and making the props for our session. I really liked this woodland/buffalo plaid theme. It all came perfectly together with his adorable little outfit. Just look at this hat and his little grin.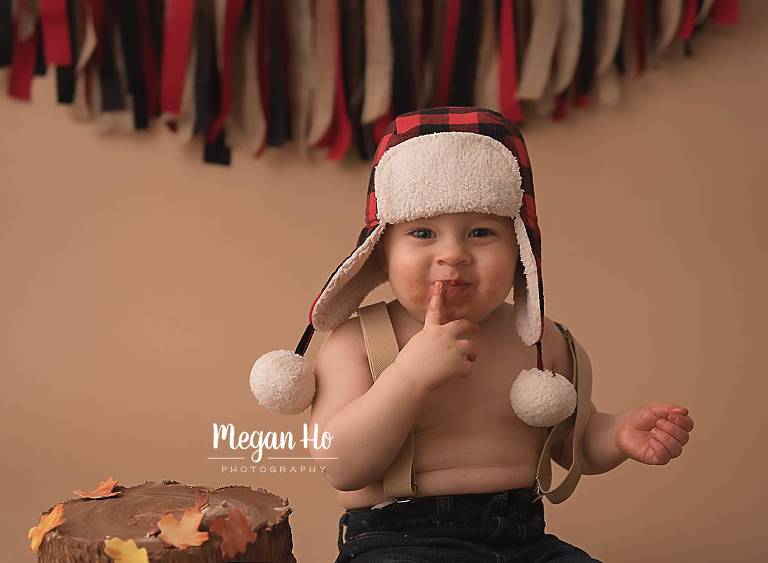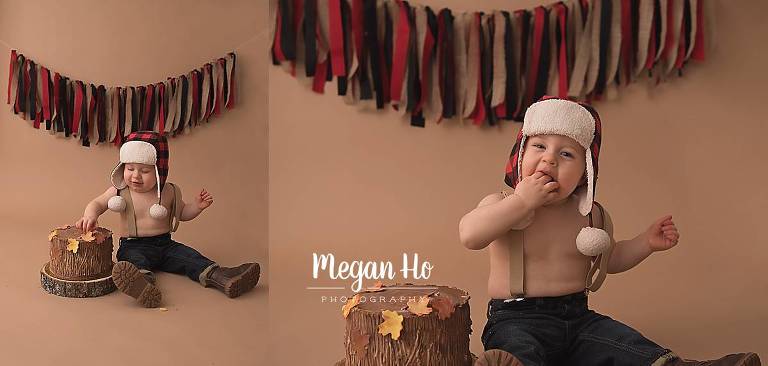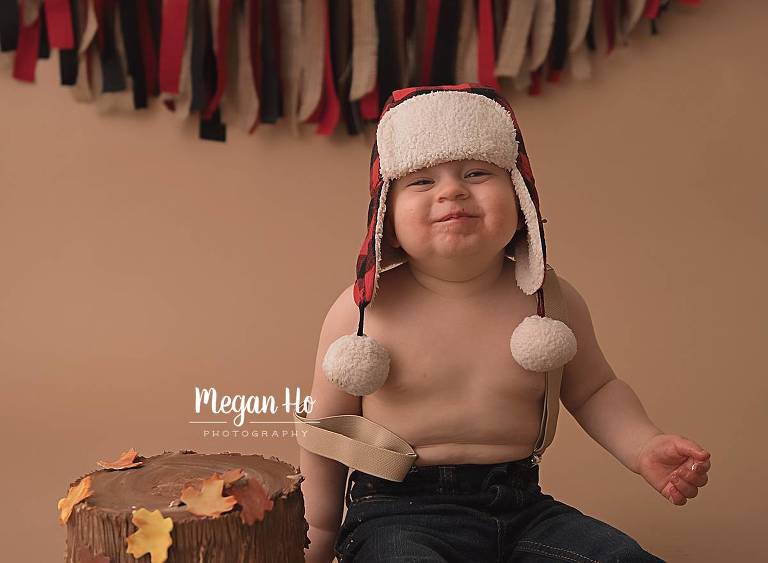 You can follow me on facebook and instagram for more recent work, sneak peeks and behind the scenes photos.
Megan Ho Photography is a NH child photographer located in Bedford, New Hampshire. Megan is a newborn, baby, maternity, family, and child photographer serving Southern New Hampshire, Boston, Massachusetts and the surrounding communities.