My studio has been open for a few months and I have been enjoying it so so much! Adorable Brooklyn came to visit me to capture her milestone session. She was pushing up and all sorts of smiles. This stage is so much fun because we can get her to smile at us but she can't run or crawl away… not just yet. I'm sure the next time I see her, she will be sitting up and into everything. She loved the rattles I had to get her attention and also eating my blankets. Pretty typical for a small and teething baby. We had the best time at our session, she was the easiest adorable baby model!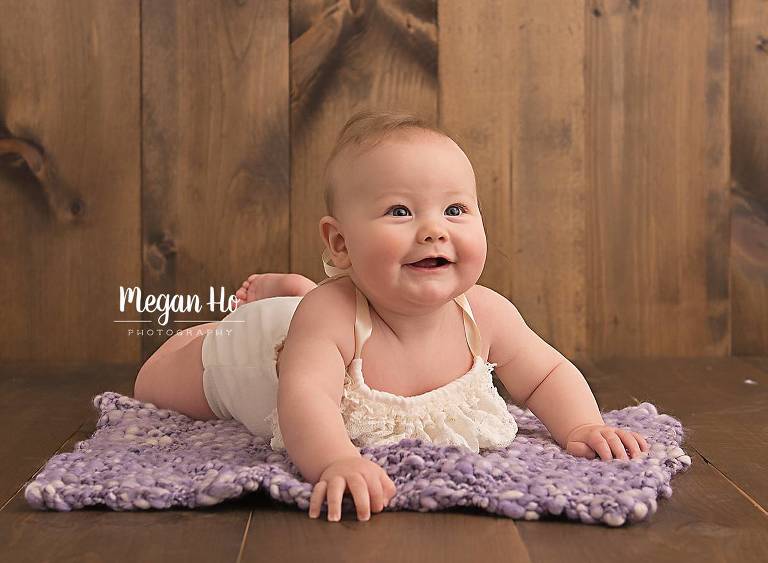 Brooklyn loved this bowl. She was so content just hanging out and kicking her legs all around. She was so cute too! Plus, look at those chunky thighs… so adorable! I love baby chub.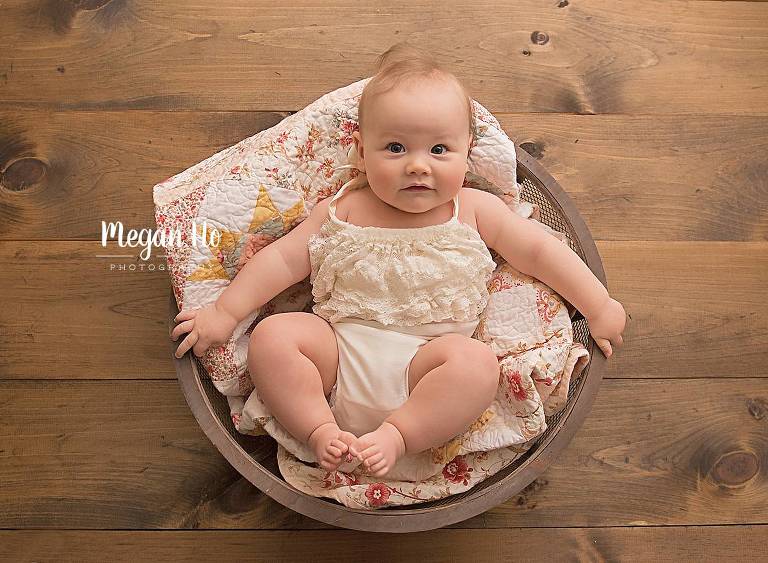 I always invite my clients to bring an outfit from home. While I love my collection of clothes that I provide, it's also nice to remember a favorite outfit that your baby will wear. They outgrow clothes so quick in their first year of life. It's hard to look back and image how they ever fit into those teeny tiny clothes.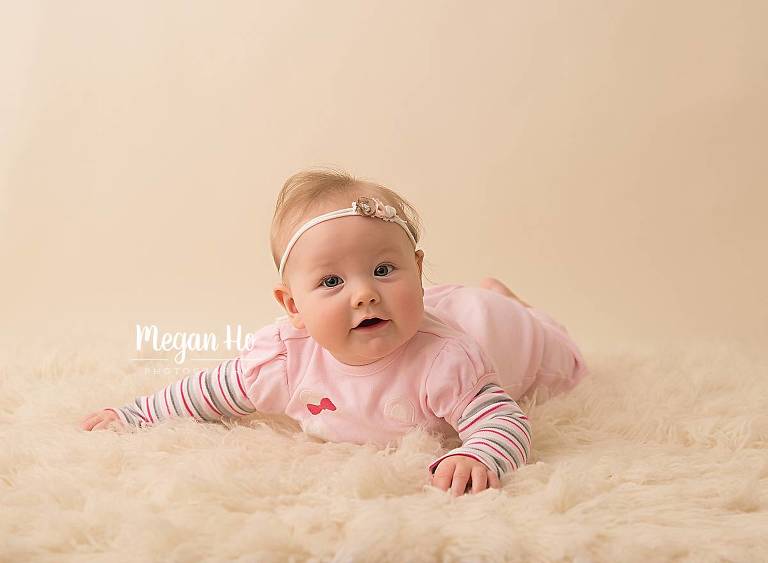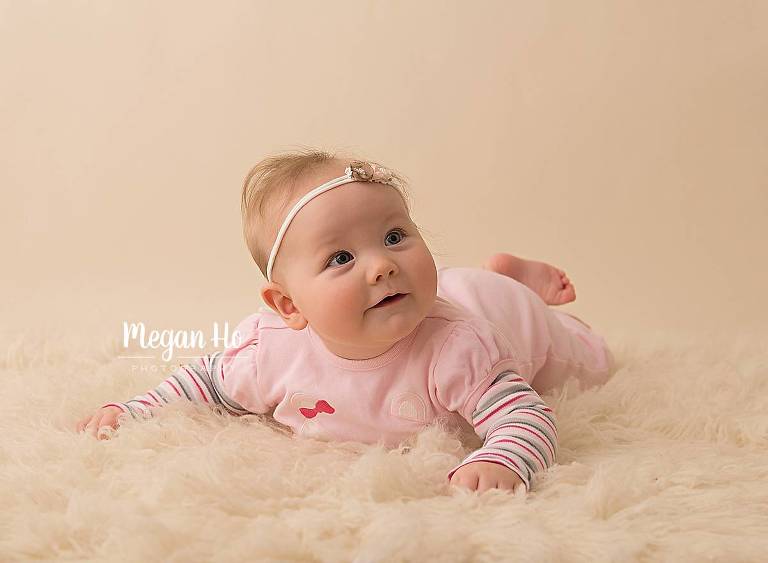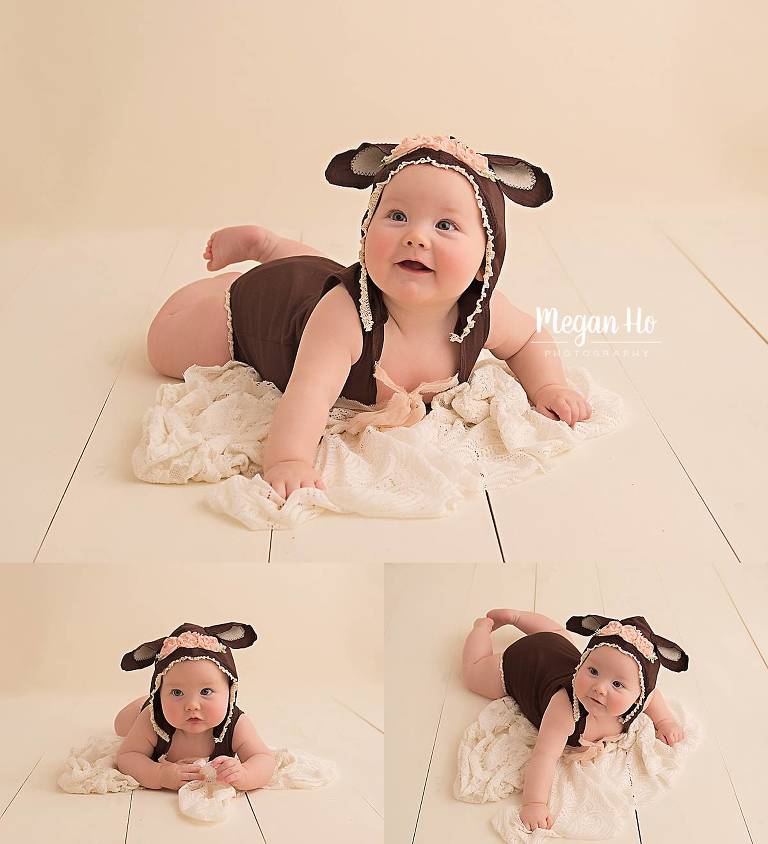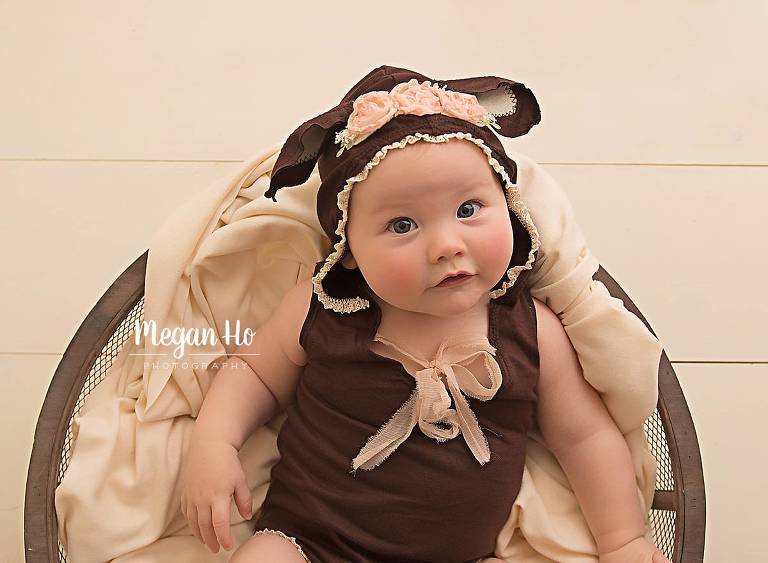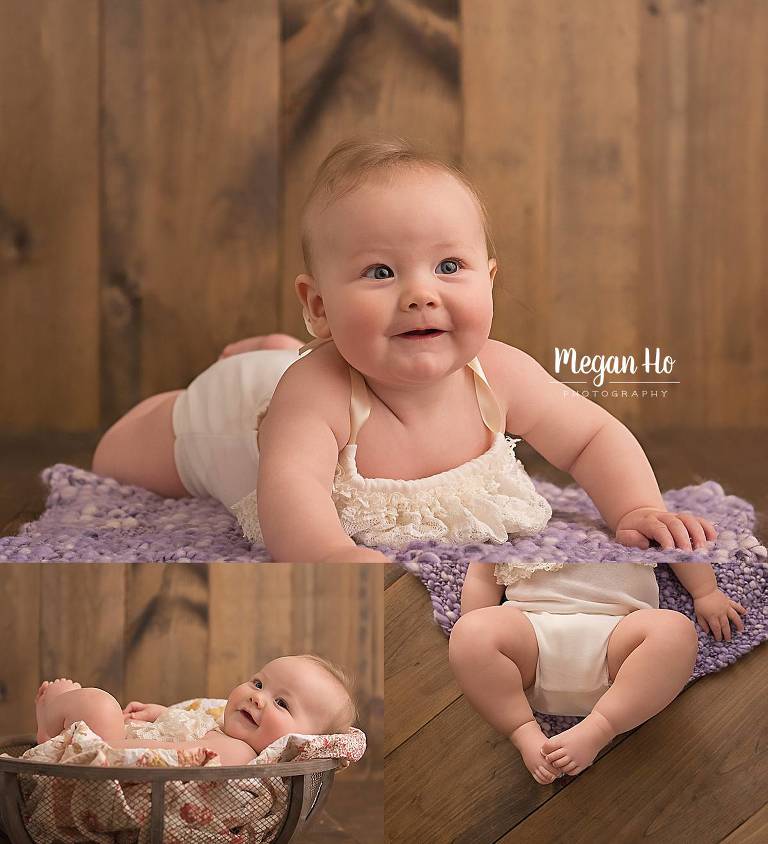 Milestone sessions are booked for when your baby starts to push up, can sit unassisted and at one year old. These are a fun way to capture the growth of your babies first year. To book your session, please use the contact tab at the top of the page!
You can follow me on facebook and instagram to see my most recent work and sneak peeks of my latest sessions.
Megan Ho Photography is a NH child photographer located in Southern New Hampshire. Megan is a newborn, baby, maternity, family, and child photographer serving Southern New Hampshire, Boston, Massachusetts and the surrounding communities.