Meet Kinsley! This adorable little girl was amazing for me. She was a sleeping beauty and I loved her session so so much. I bought this purple backdrop the night before our session and was excited when it was just what we picked out to use. She did so well and we loved how everything was turning out that we just kept going with it.
Kinsley has the most adorable big sister. She is so talkative and hysterical and I just loved them both. This is one of the sweetest little girls I have photographed yet. She couldn't be more lucky either- her parents are so nice as well.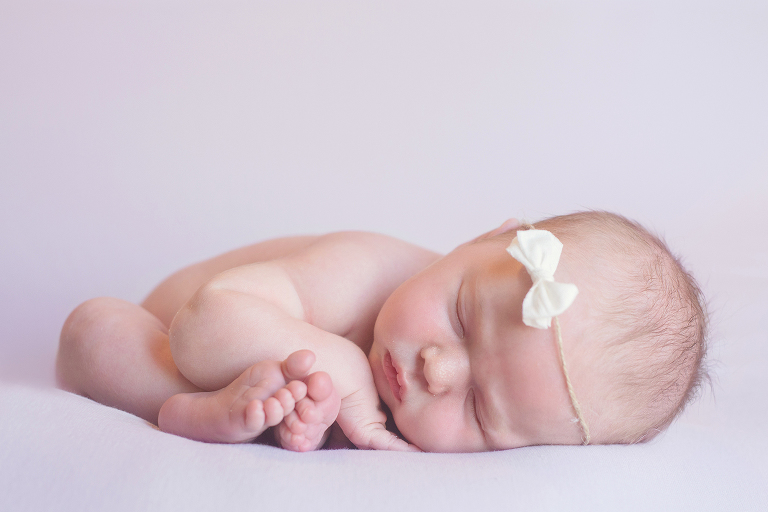 I love the little detail shots of baby toes. Nothing is cuter! (Well, that is besides baby back rolls, lol.) And when we can capture a smile… those are the best!
When I looked through this session, I could not even choose a favorite. I seriously loved every single one. This little girl really gave me some baby fever. Good thing my job lets me snuggle squishy babies like this! I can only hope that I get many many more little baby girls like this in my studio!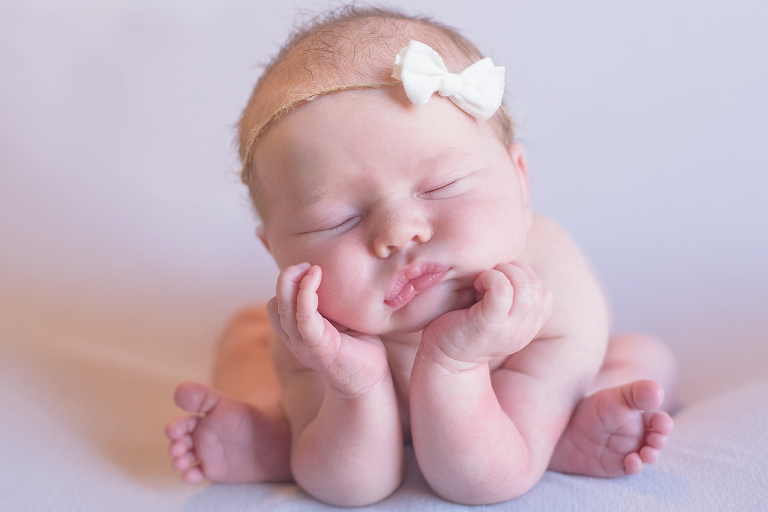 Kinsley was one of my last newborns before my studio is finished. If you ever wondered what it's like to have a photographer come to your home for a newborn shoot, it's crazy but fun. I brought so much to each session, I always joked with mom that it would look like I was moving in. A bean bag, backdrop stand, baskets, wraps, space heater, white noise, layers and layers of backdrop fabrics. So much stuff and so so worth all the hassle.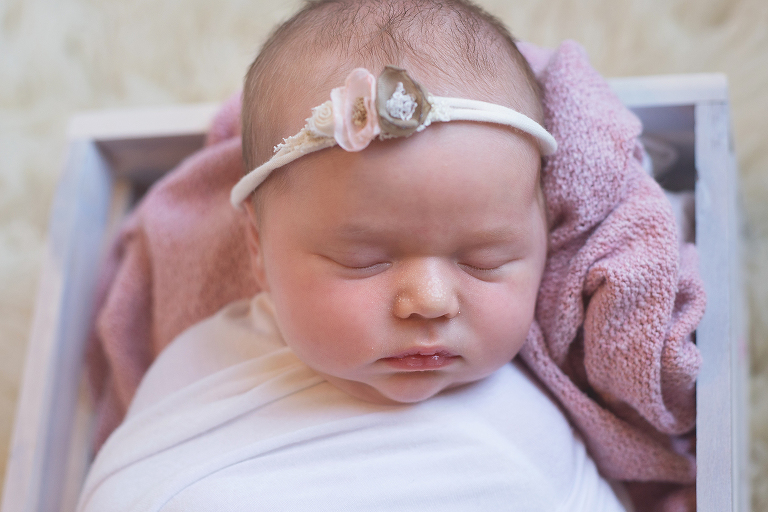 Megan Ho Photography is a New Hampshire newborn photographer located in Southern New Hampshire. Megan is a newborn, baby, maternity, family, and child photographer serving Southern New Hampshire, Boston, Massachusetts and the surrounding communities.