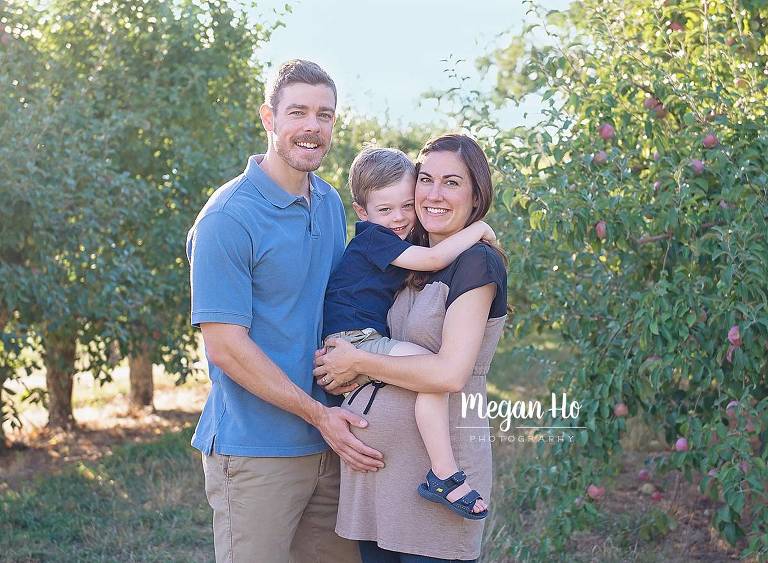 Just look at this gorgeous family! I had the absolute pleasure of meeting this soon to be family of 4 this past weekend. Melissa is due very soon and we were so lucky to be able to sneak in a maternity session. They will be welcoming their second boy in just a few weeks and I can not wait to meet him. If he is anything like his bigger brother, I know they will be over the moon as he was such a sweet little 3 year old.
As you can see, in most the photos his favorite place was snuggled right up in mama's arms. Full arms, full heart will definitely be her life soon. I couldn't imagine anything better.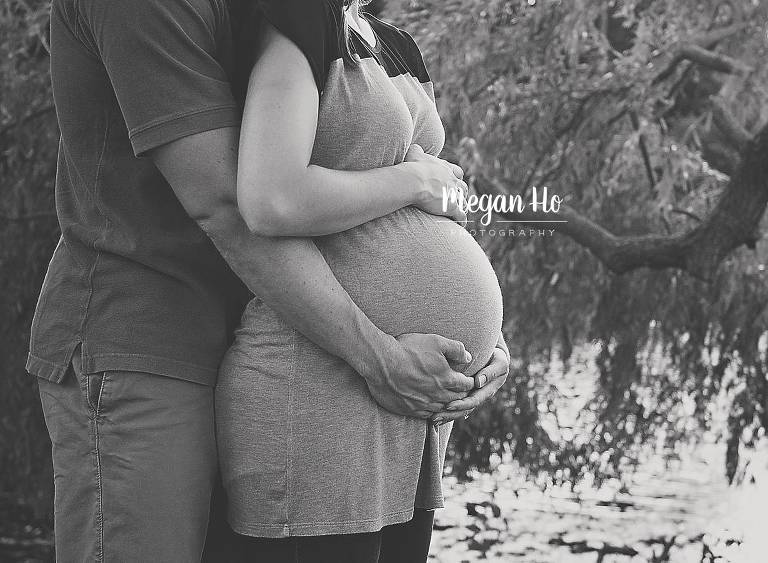 We had decided to meet for our session at Mack's Apples on Sunday and we got so very lucky. It rained all morning long and then the most beautiful sun came out for us in the evening. Melissa and Travis weren't afraid to get sandy on the beach and run through the orchards to make their son happy. They are just the cutest and soon he will have a brother to do all those same things with. Apple orchards, sunset and a loving family… it made for a great evening.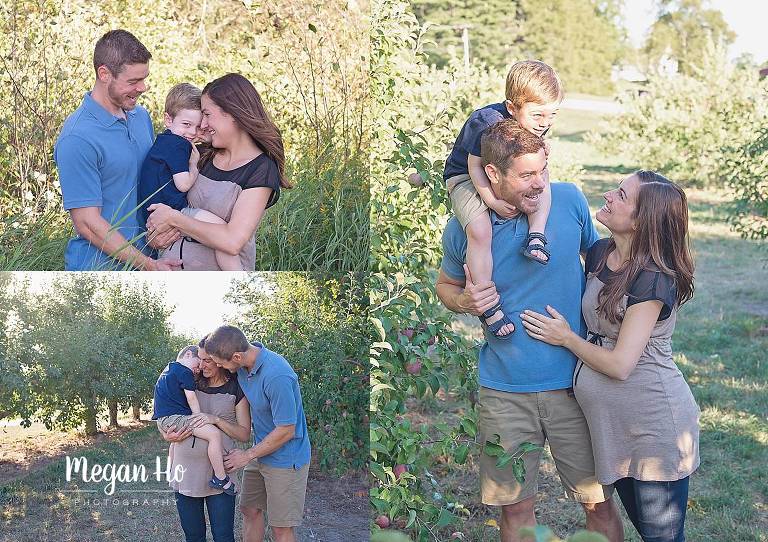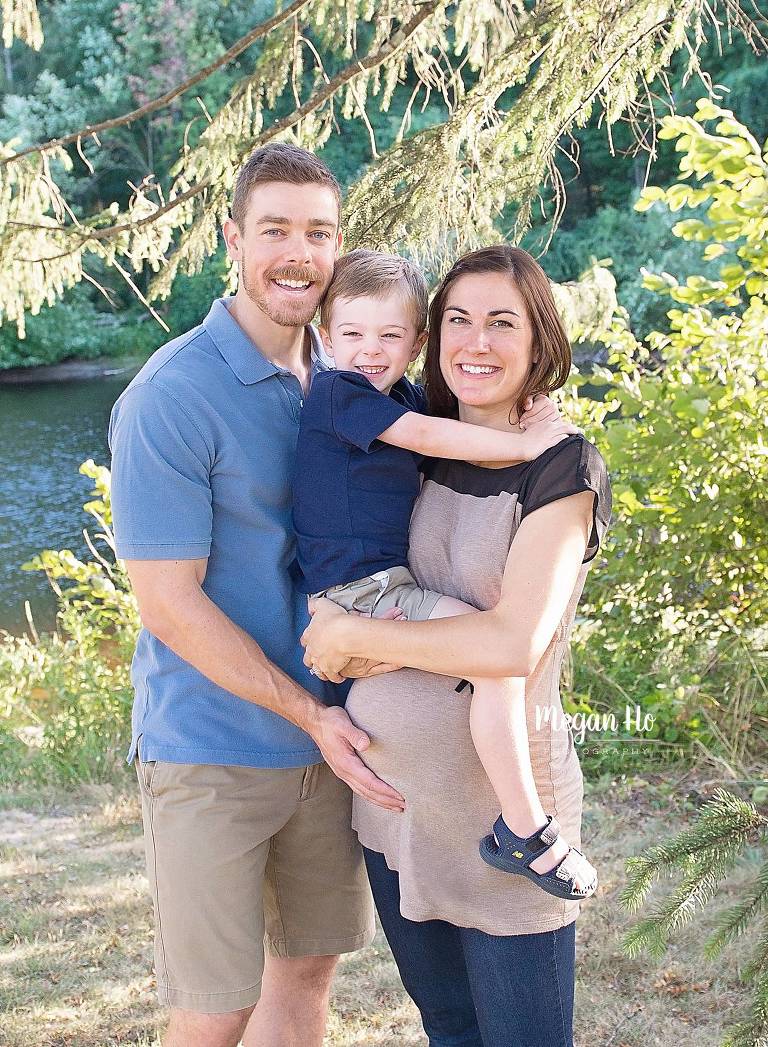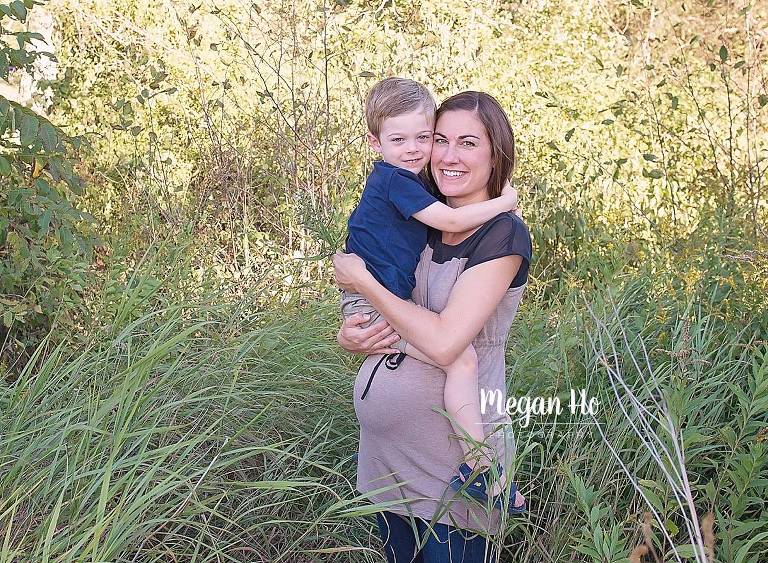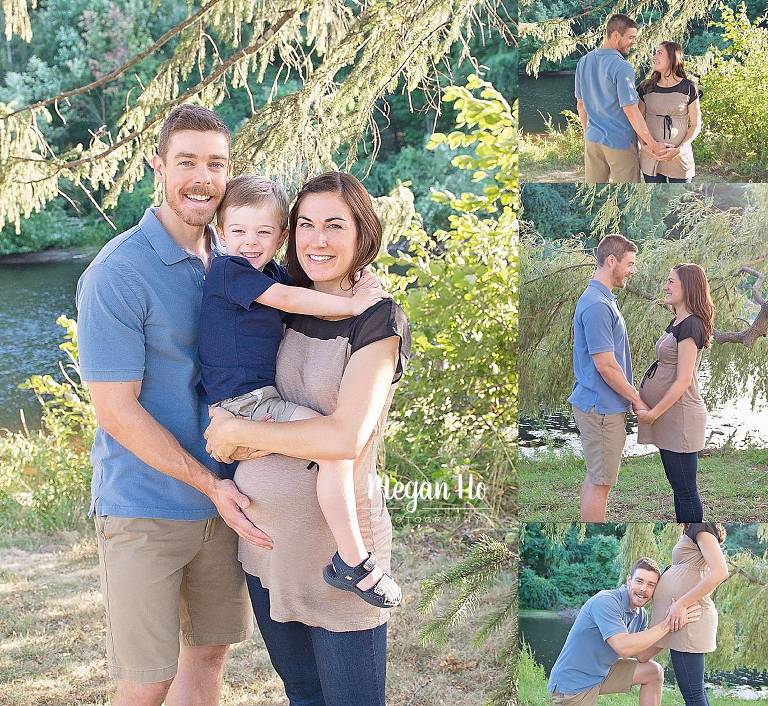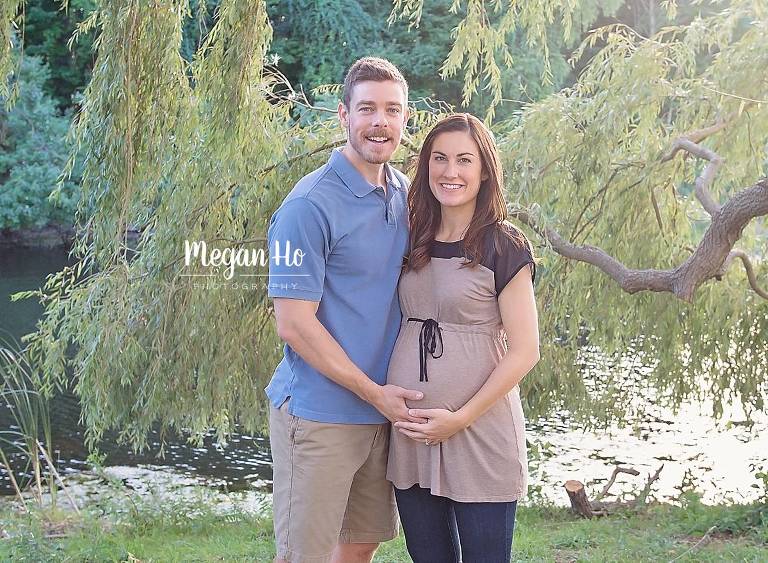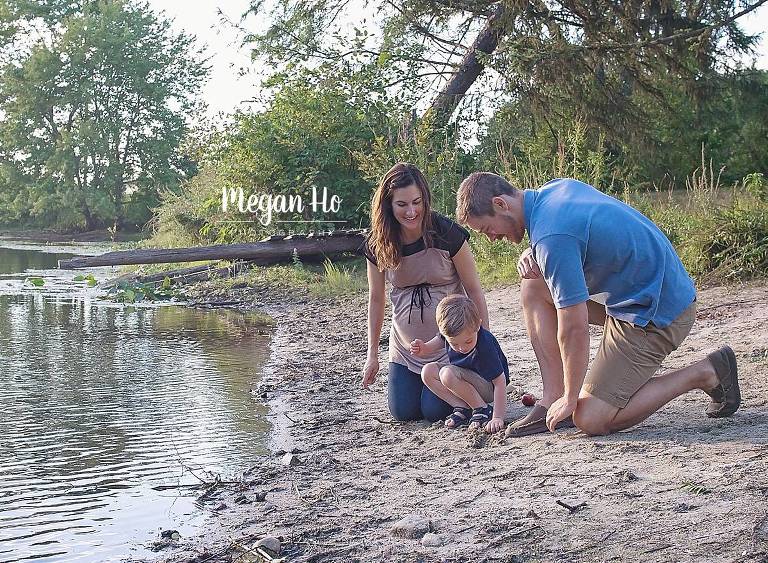 This family also brought along grandma to the shoot. She stayed behind the scenes to help out with smiles and giggles. I honestly would love for her to come to all my sessions! She brought props and one time I turned around and she was wearing a SpongeBob costume! That right there is dedication and I definitely wont forget this session anytime soon. Every time I think about it, it all just makes me smile.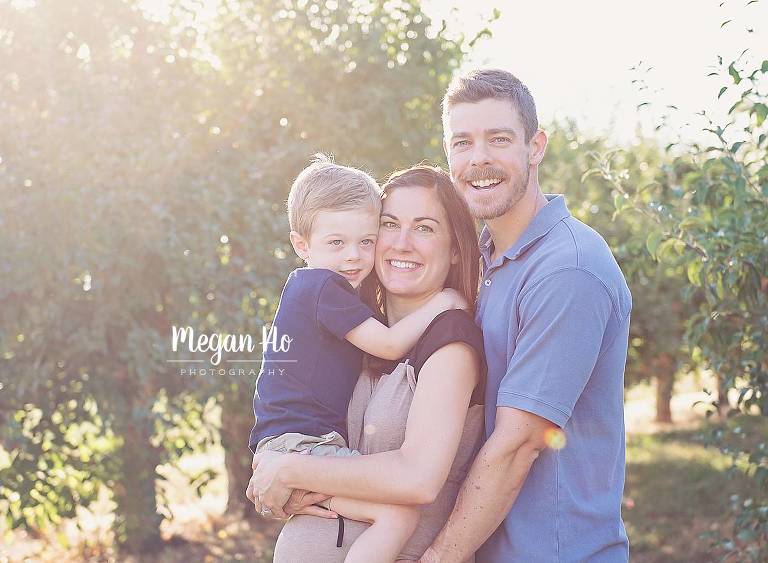 Megan Ho Photography is a New Hampshire maternity photographer located in Southern New Hampshire. Megan is a newborn, baby, maternity, family, and child photographer serving Southern New Hampshire, Boston, Massachusetts and the surrounding communities.