I don't really know why a field full of sunflowers can make someone so happy- but it does. I think I saw Colby Farms sunflower field on Instagram last year. I immediately fell in love with the sunflowers and begged my husband to dress the kids up and go on the last day they were expected to look nice. It was amazing.
This year we were ready. I followed their facebook page, I planned out outfits and once we had a nice evening and kids were happy- we jumped in the car and drove to the field. The sunflowers this year were about 3/4ths in bloom when we got there. They were so pretty. Logan and Quinn took no time at all to figure out they could weave in and out of the rows and almost get lost. lol. It was a fun evening of us desperately trying to get them to look at us and not the bees buzzing around all the beautiful flowers.
I already can't wait for next year! It will be really fun to look back and see my kids grow year after year. Soon enough they will be taller than the flowers.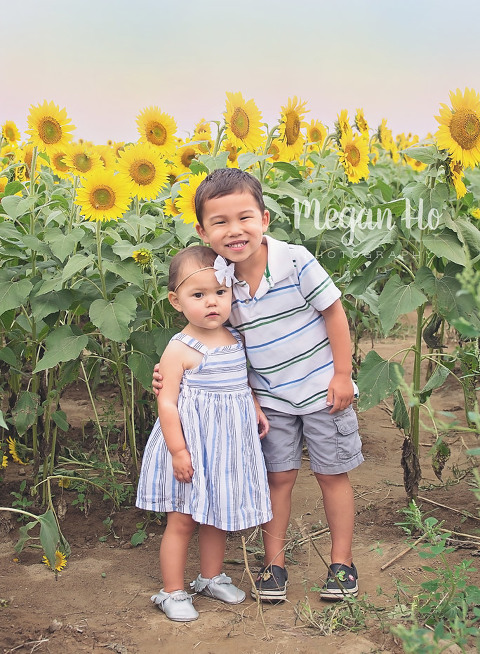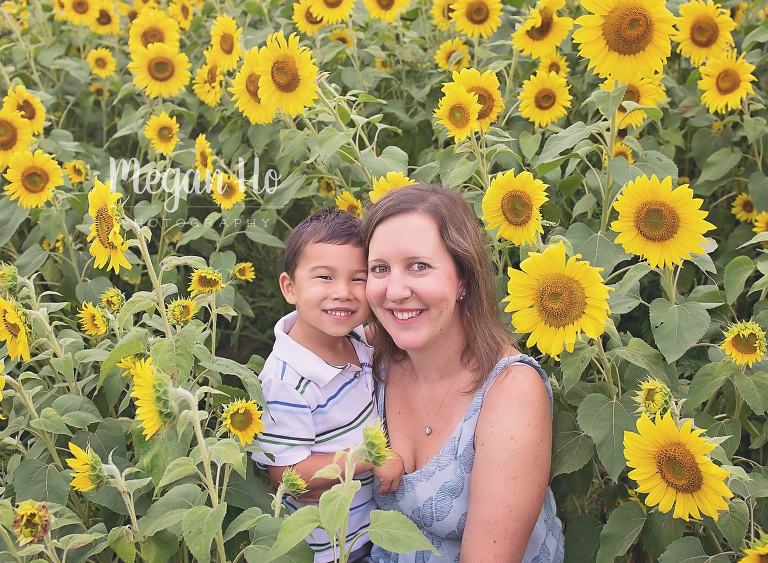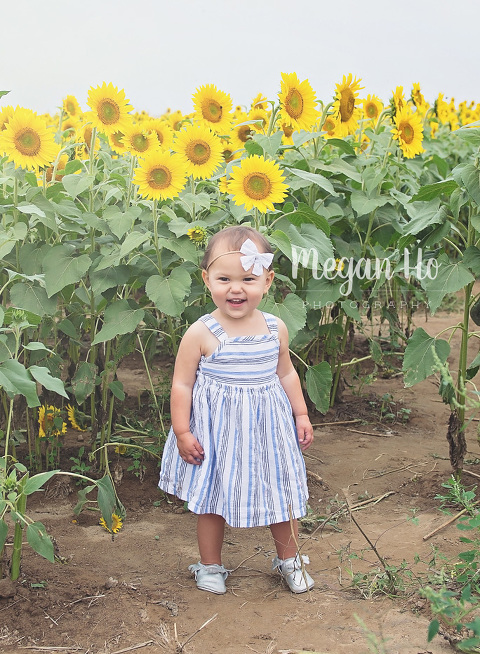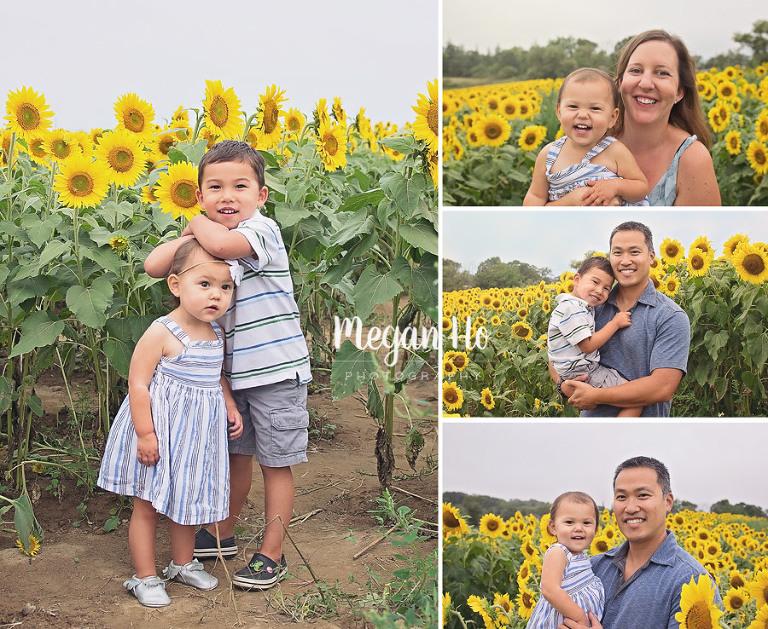 Megan Ho Photography is a New Hampshire family photographer located in Southern New Hampshire. Megan is a newborn, baby, maternity, family, and child photographer serving Southern New Hampshire, Boston, Massachusetts and the surrounding communities.