Some days I get really lucky and have an amazing session at my clients home. This family had a beautiful yard with really gorgeous views. We had a slightly overcast morning which gave us great light!!! The kids were in a great mood and we worked quick to get as many shots in before they were over it. Lol. Little Ellie was one and a half and such a runner. I spent all my time capturing her running and running after her. She is so cute, full of life and loved to play in the grass and dirt.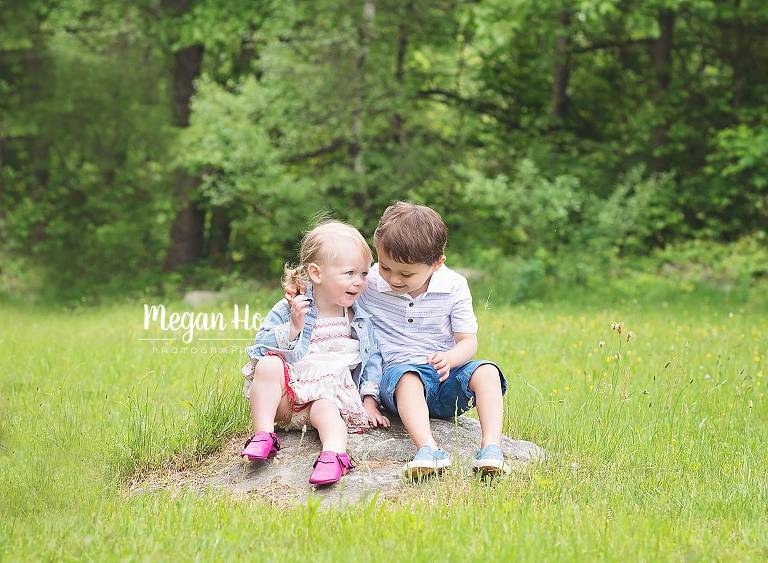 Grayson is three and he was so fun. He kept wanting to see my camera and for the first twenty minutes he followed instructions so well. I love how talkative and full of ideas three year olds can be.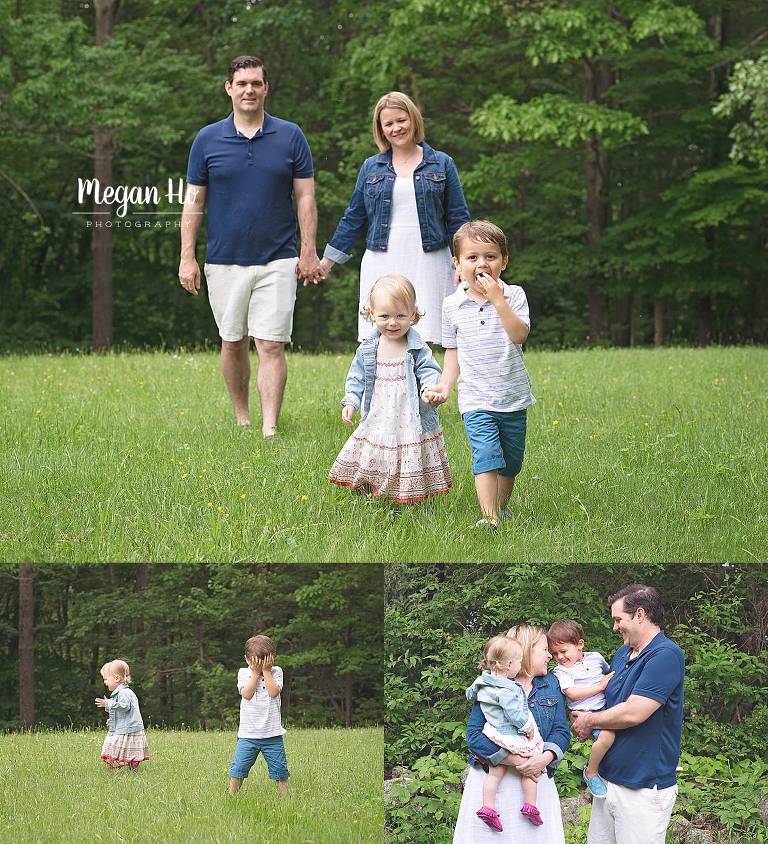 This beautiful family had not had professional portraits take of them, ever. I was so excited to be able to capture these moments for them. They were so wonderful and hopefully they will trust me again in the future. I was more than happy to help them pick out canvas and prints to hang in their home. There is nothing greater than looking around your home and seeing it filled with beautiful memories of your family.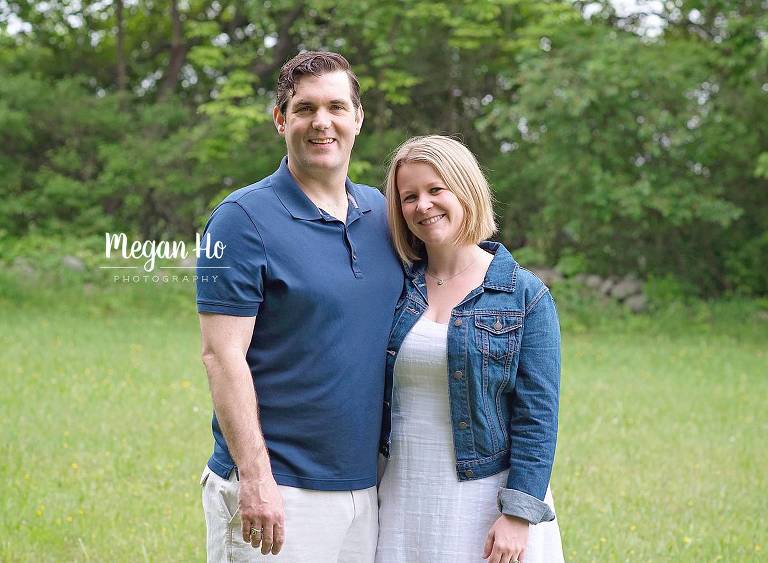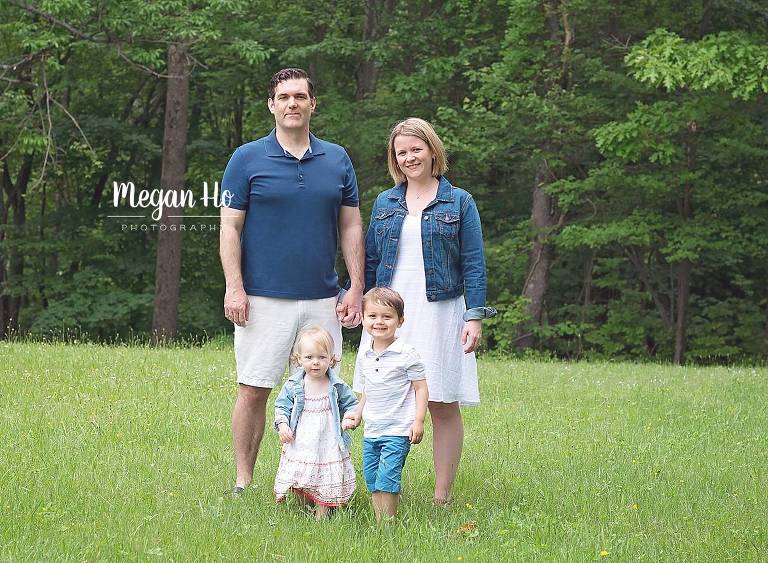 Megan Ho Photography is a New Hampshire family photographer located in Southern New Hampshire. Megan is a newborn, baby, maternity, family, and child photographer serving Southern New Hampshire, Boston, Massachusetts and the surrounding communities.
If you are looking for fall portraits of your family, please use the contact form at the top of my page. I am currently booked up for most of September and October and taking limited spots in November. I would love to plan out the perfect session for your family.