I love being a New Hampshire Child Photographer and getting to capture their first taste of cake! First birthdays only happen once and I love seeing little kids get to smash or gently dip their fingers in icing and cake. You never know what you are going to get with a cake smash. Remember William from our beautiful beach session? A week later, this little cutie came over to my house for his cake smash session.
While my studio is still being built downstairs, we set up upstairs and prepared to see him smash the cake and eat it. He sure tricked us because he was so gentle with the cake. He got a little bit of icing on him and that was that. I may rethink the circles on the floor for next time because I think he ate more blue paper than anything. (This made is all laugh because he ate a lot of sand at our beach session.)
For a second, we thought he was going to stick his whole face in the cake. Wouldn't that have been so much fun. A messy cake smash can't be beat but, I love all cake smashes. It doesn't matter what the child does, these sessions are  always so cute and a lot of fun.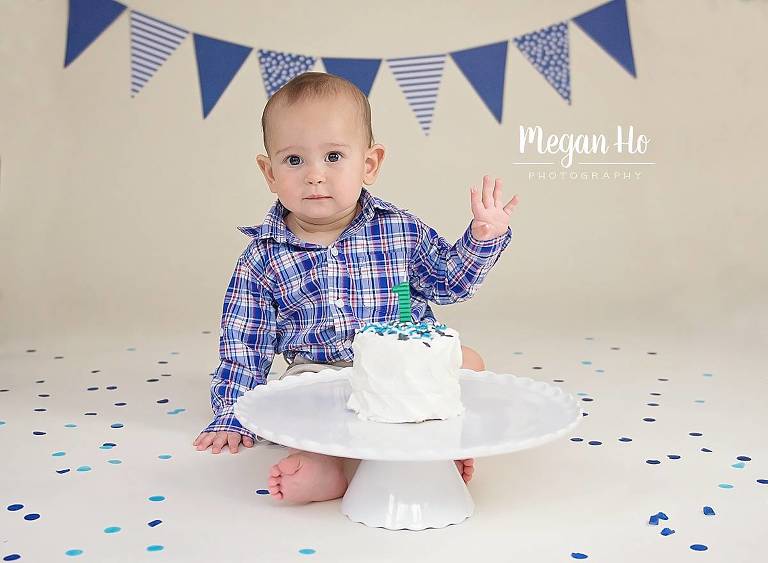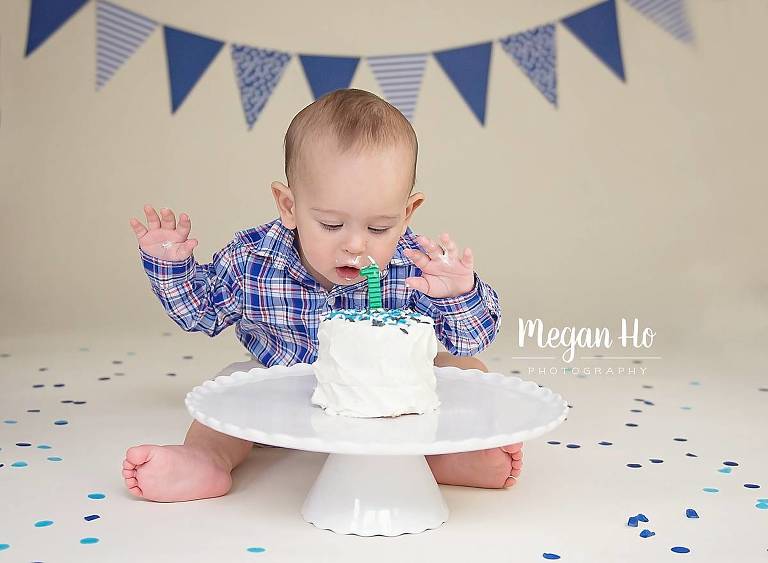 Oh William, you are such a cutie! Thanks for letting me photograph you twice and being such a good sport about us trying to force you to eat more cake!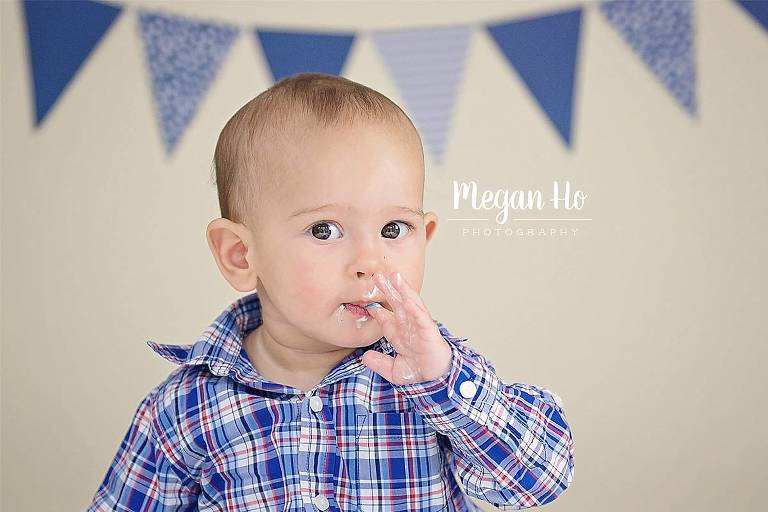 If you have a child who is turning one, send me an email and lets plan something really special for their birthday!!!
Megan Ho Photography is a New Hampshire child photographer located in Southern New Hampshire. Megan is a newborn, baby, maternity, family, and child photographer serving Southern New Hampshire, Boston, Massachusetts and the surrounding communities.