I love one year olds, they just may be my absolute favorite age to photograph. They are just starting to move about on their own but don't run wild like a two year old does. They are shy and silly, cautious and happy, adventurous but don't stray too far away from mama. Matthew was such a sweet and fun little guy. He took a few minutes to warm up to me but before long was playing peekaboo in his one year blocks and loved smashing his feet and hands in his smash cake. It helped that he loved his mama and would always crack a smile when he looked at her. We had a beautiful morning at the park and with all the flowers that were in bloom, I am loving our summer session and how all our images came out just so perfect.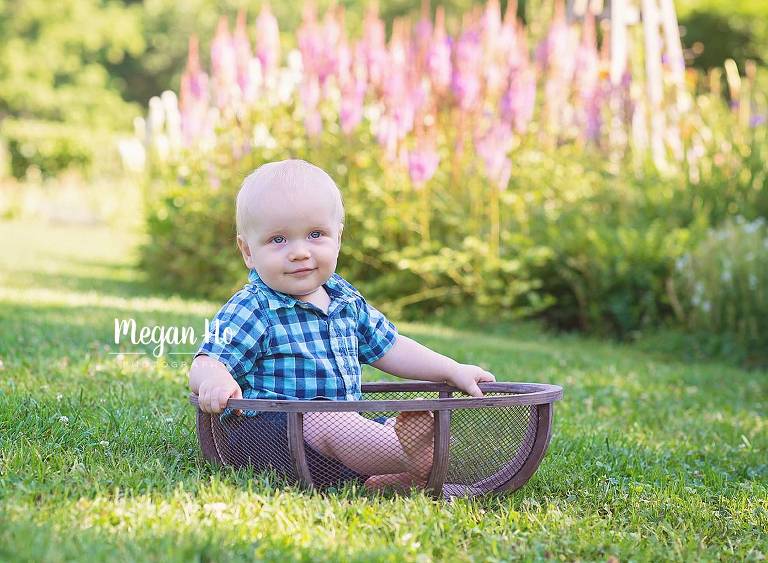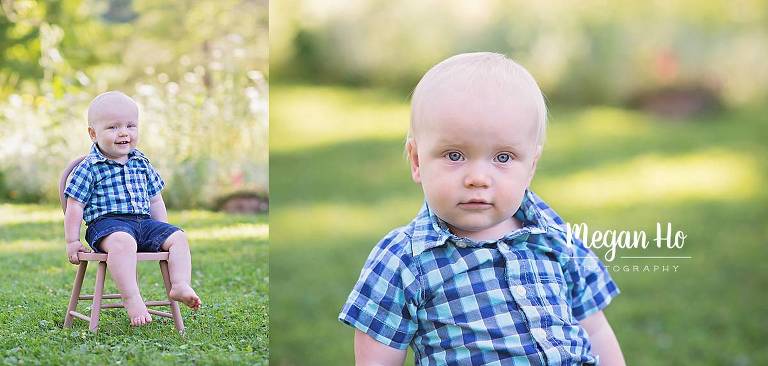 At the end of our session, mom brought out an adorable outfit for our cake smash. Matthew took no time at all in figuring out how to get completely covered in icing. Starting with dipping his foot into the cake, he quickly moved into getting all the icing all over his hands. He skipped over the white and went straight for the bright blue and green dots and was the cutest icing covered little boy! I don't know if he ate any cake at all or just quickly devoured all the icing he could get. I just love seeing kids go wild with their cakes… it's such a fun way to celebrate such a big and important milestone! Happy One Year Matthew!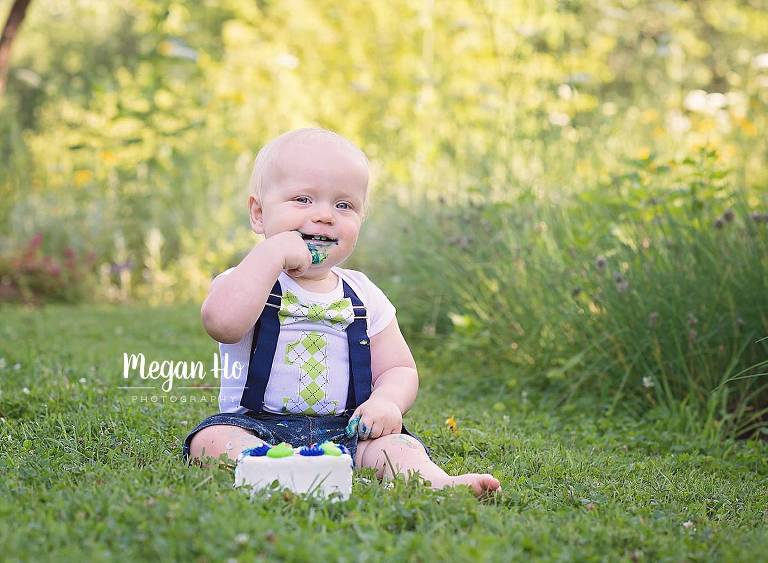 Megan Ho Photography is a New Hampshire family photographer located in Southern New Hampshire. Megan is a newborn, baby, maternity, family, and child photographer serving Southern New Hampshire, Boston, Massachusetts and the surrounding communities.