As a New Hampshire Child Photographer, I've done a lot of single child and family sessions. I haven't been asked too often to take photos of seven kids all five and under. This session was so much fun and so so crazy. My best friend Laura asked me if I could take on this session for her. I've taken portraits of her kids since Ezra (her oldest) was about 7 months old. He now has a younger sister Zoey. All of their cousins from their dad's side were visiting at the same time and they wanted to document it. I knew this session was going to be a fun challenge.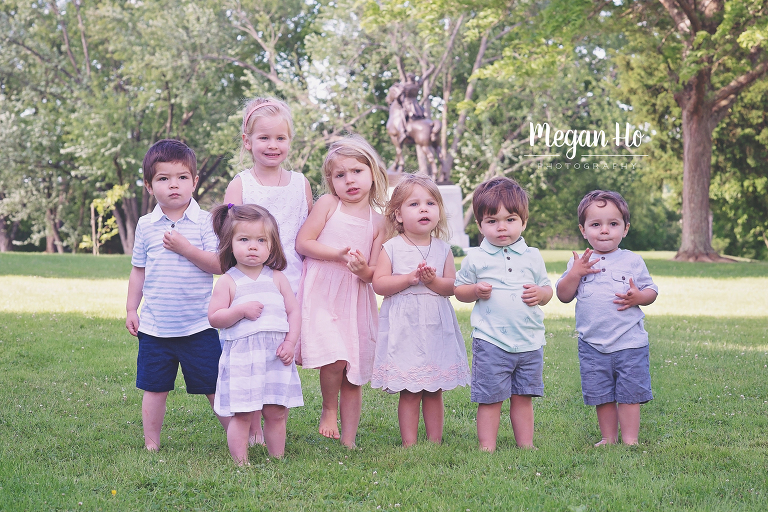 They came equipped with candy and I came with tons of patience. We picked a park that had a large area to run around and no playground which helped us. The kids ran, laughed, cried, ran away and sometimes even smiled. I took as many photos as I could and luckily only ended up doing one head swap in all our final images. I loved the chaos and laughed for most of the session.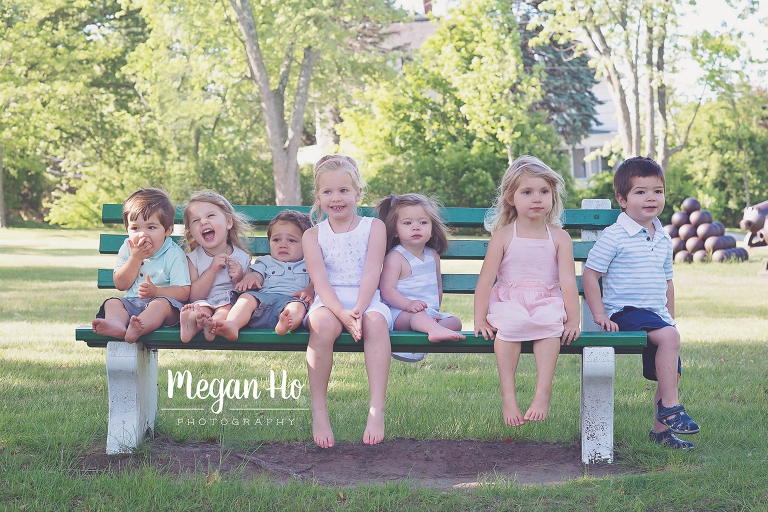 This was my favorite shot of the day. Pure laughter and a set of twins tackling each other. This is real life and I love it.
Megan Ho Photography is a New Hampshire child photographer located in Southern New Hampshire. Megan is a newborn, baby, maternity, family, and child photographer serving Southern New Hampshire, Boston, Massachusetts and the surrounding communities.