I love seeing my clients come back throughout their babies first year of life. Here Lillian came in to the studio for her milestone sitter session in Southern NH. If you want to peek at our session from 4 months old you can do so here. I'm always amazed by how fast little ones change.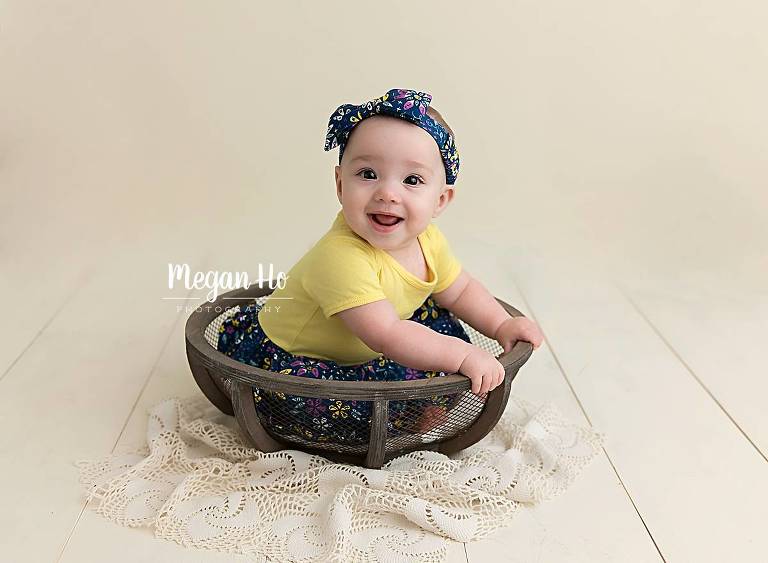 Look at that adorable gummy smile. Soon that smile will be full of baby teeth!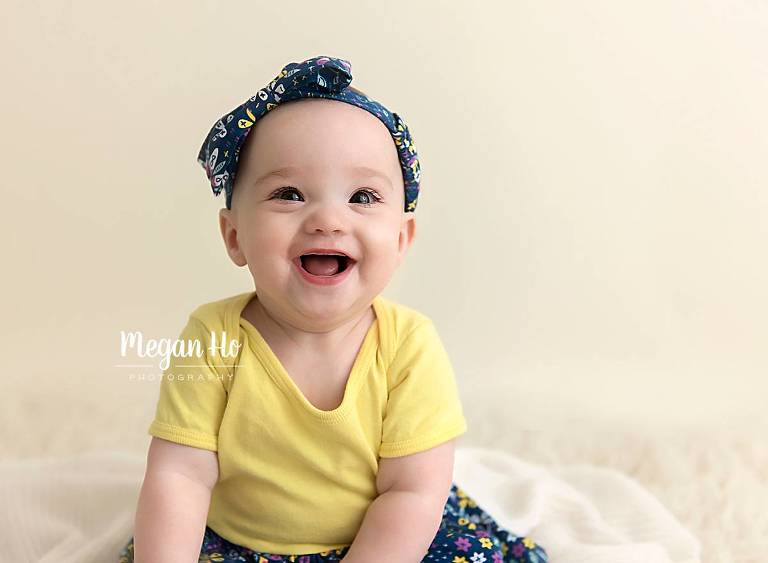 I absolutely adore this stage. It's so fun to see babies sit up and have a whole new perspective on life. The laugh, they topple over, they try and crawl… but they can not run away quite yet. So adorable.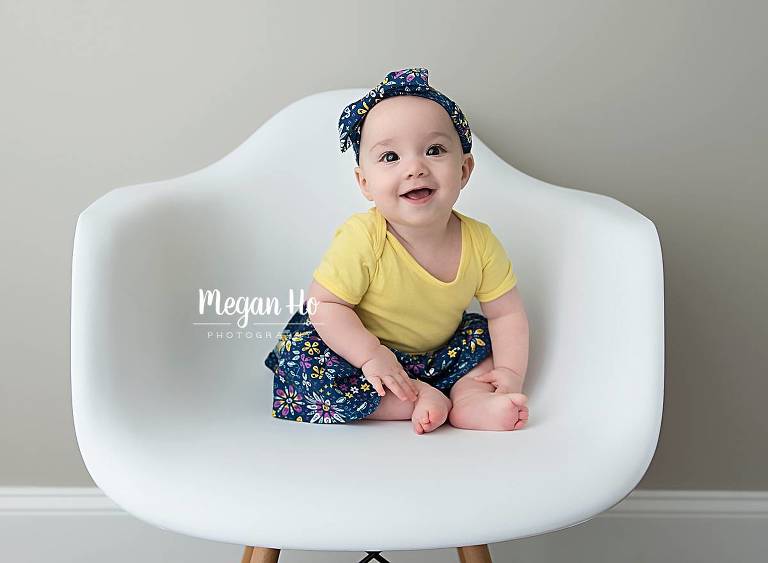 When mom told me last session that she has these pajamas in every size… I knew we had to get her in these each time. Aren't they just adorable!?!? Oh Lillian, I can not wait until I see you again for your one year session. It will be such a celebration!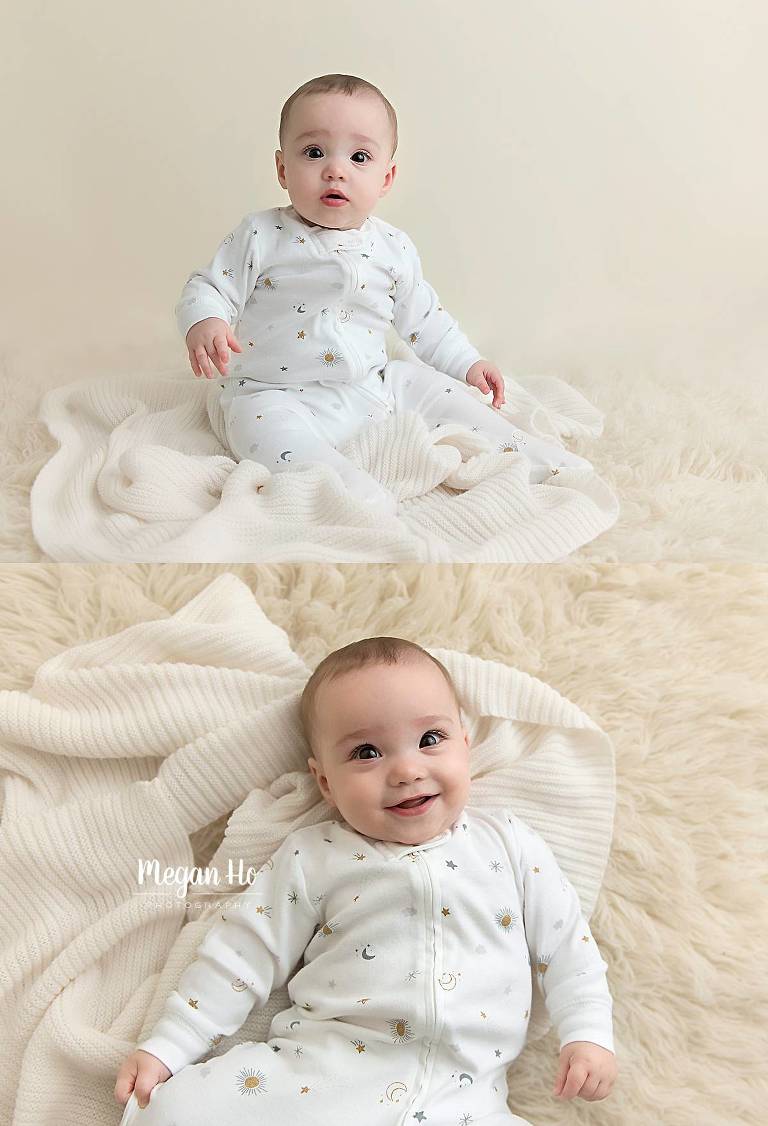 To book your milestone session, please use the contact button above. Milestone sessions take place in my Bedford, New Hampshire studio. Milestones sessions are typically held at around 4 months old, sitting and one year.
Please follow me on facebook and instagram to see some of my more recent work and sneak peeks.
Megan Ho Photography is a NH child photographer located in Bedford, New Hampshire. Megan is a newborn, baby, maternity, family, and child photographer serving Southern New Hampshire, Boston, Massachusetts and the surrounding communities.