Meet handsome Logan! I  photographed Logan's family a few years ago, long before he was here. I was so excited when they contacted me for an updated family session and even more excited to hear they had added a one year old to their crew. We planned out two sessions, a cake smash and then an outdoor family session.
This was my first cake smash session in my new studio and I was so excited. They traveled from Massachusetts to have me capture these memories for them. I am so grateful to have such amazing and loyal clients. Logan was absolutely adorable. I also love his name, as our firstborn is a Logan as well. He was so cute as he slowly smashed up the cake and he kept tipping the small cake stand over. At one point he almost smooshed his face right into the cake itself. Part way through we switched to balloons in the background and once he found those, he had the best time hitting them all over the place. It was the cutest thing to watch and it looked like he was having the best time. One year olds are just so cute! Logan, I had the best time with you at our session! I can't wait to see you again when you are running all over the place like your big brother!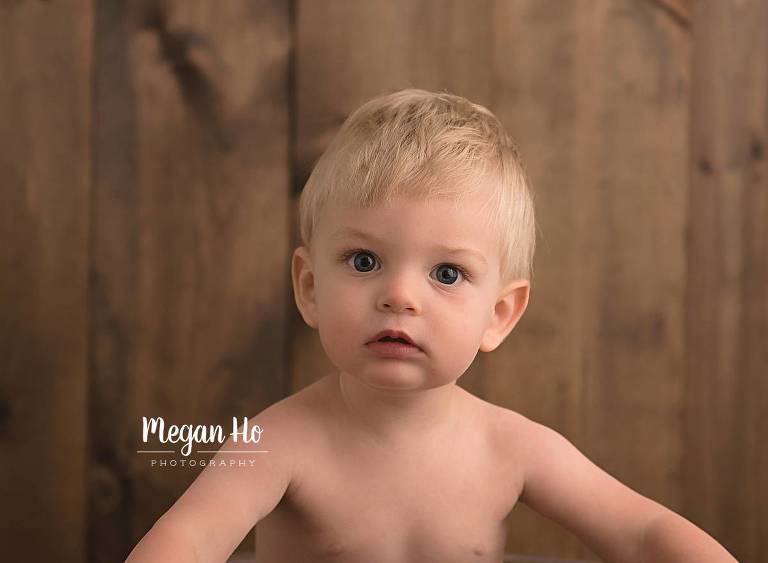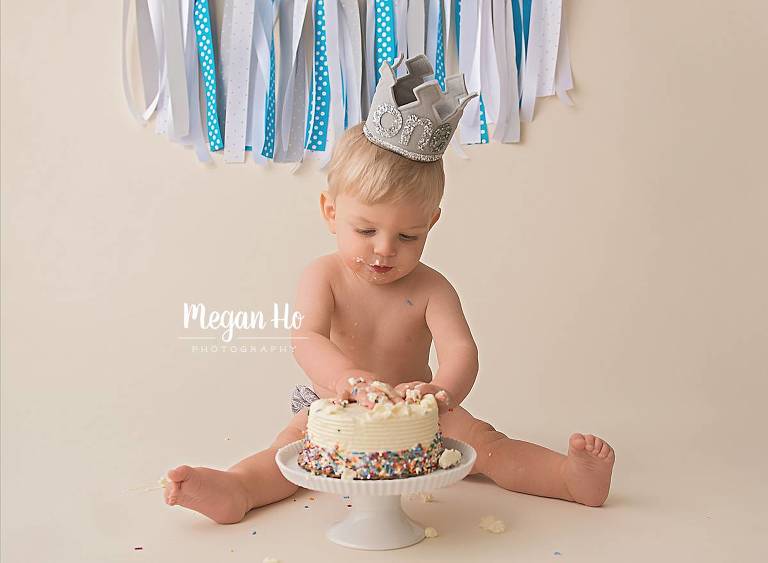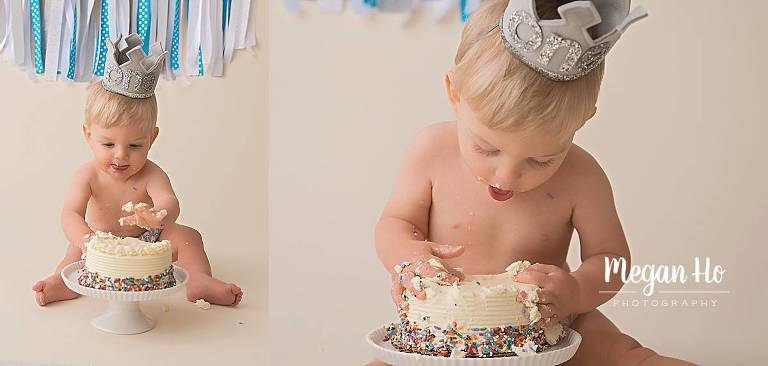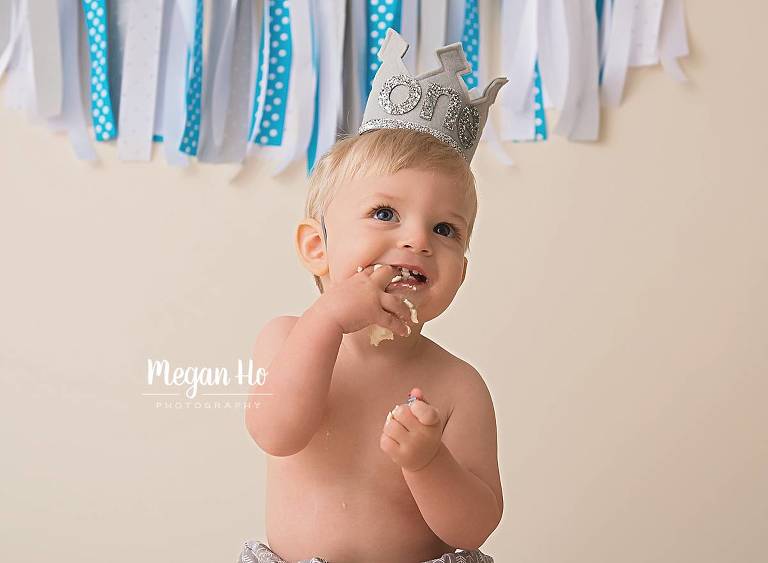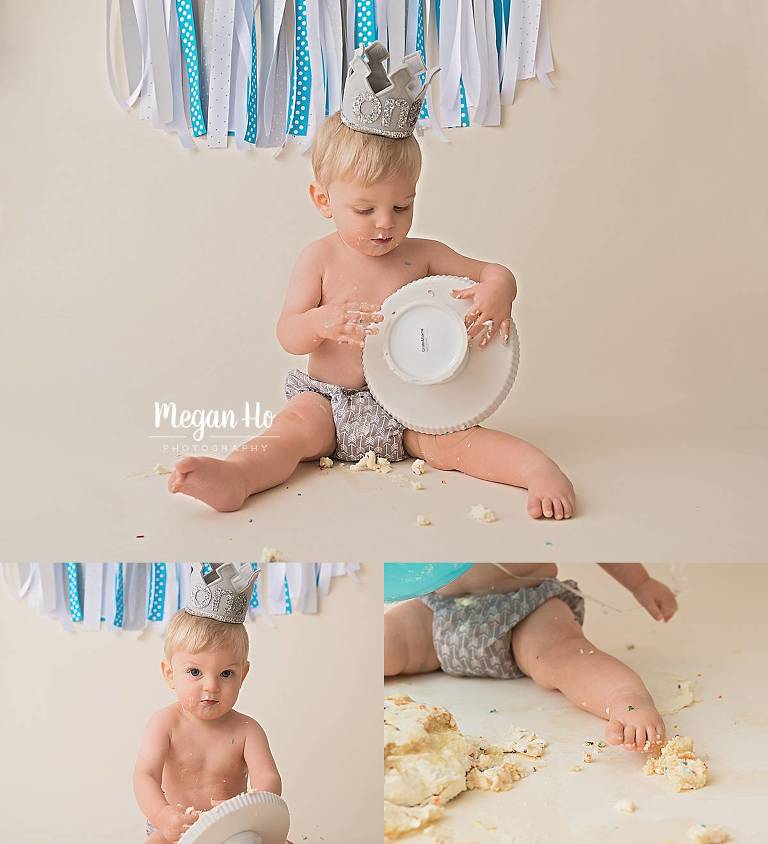 To get more information or book your cake smash session, please use the contact tab at the top of the page. I can not wait to plan out a session with you!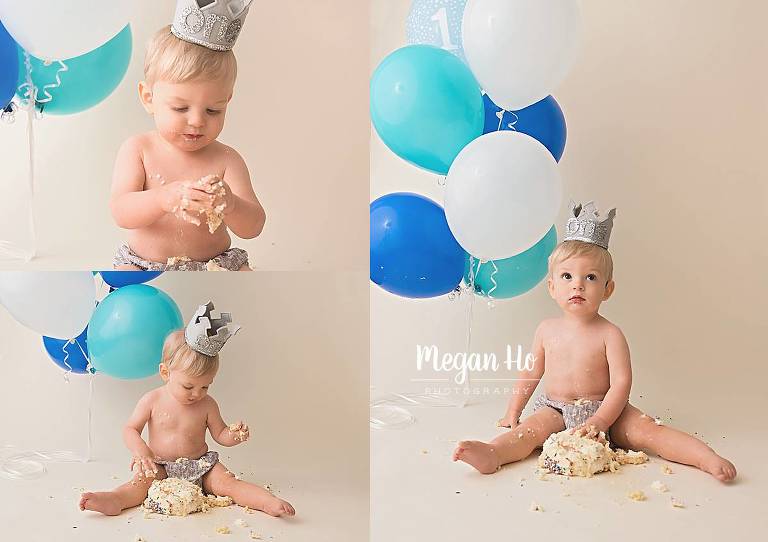 You can follow along with my facebook and instagram to see my latest sessions, sneak peeks and behind the scenes information.
Megan Ho Photography is a NH Child photographer located in Southern New Hampshire. Megan is a newborn, baby, maternity, family, and child photographer serving Southern New Hampshire, Boston, Massachusetts and the surrounding communities.