Precious little Lillian came to my studio in Bedford to see me for her four month milestone session. I love bringing babies into the studio to capture their milestones in their first year of life. It's a wonderful way to capture, and see, just how quickly they grow. Around 3-4 months they can start pushing up and smiling. Just look at her adorable face here!!! So precious.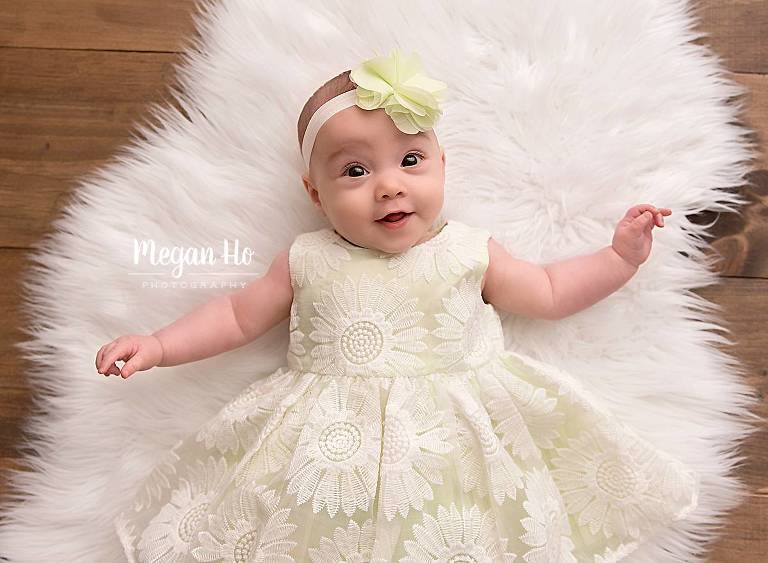 Look at all these adorable expressions! Hands and fingers in the mouth are so typical at this stage. 

Since she couldn't quite sit up on her own, we decided to help her up by putting her in my little bucket and bed. Anytime we laid her on her belly, she would try and eat the blankets. I love how every session is so different depending on the child. Just look at how happy she is in all of these!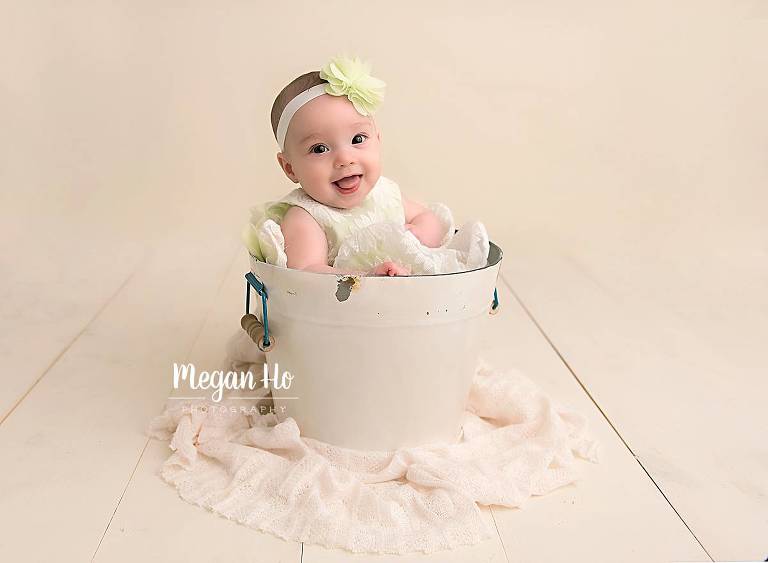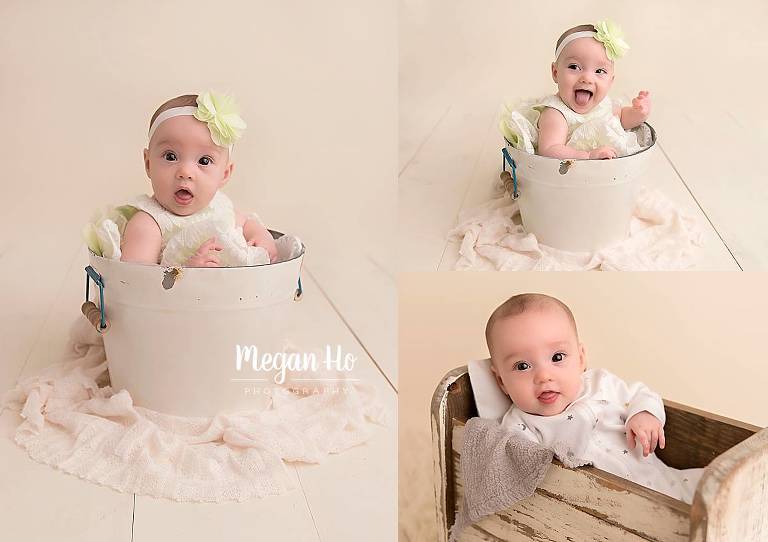 Mom brought in this pair of pajamas as one of her outfits. She told me she loves them so much that they have them in every size. We just might have to capture these at each of our sessions. I'll be seeing them again when Lillian is sitting up and turns one year old. 
For more information on booking my studio milestone session, please use the contact button above. I capture children in their first year at their different stages of pushing up, sitting and one year. It's a wonderful way to see just how much they grow in their first year of life.
Please follow me on facebook and instagram to see some of my more recent work and sneak peeks.
Megan Ho Photography is a NH Child Photographer located in Bedford, New Hampshire. Megan is a newborn, baby, maternity, family, and child photographer serving Southern New Hampshire, Boston, Massachusetts and the surrounding communities.