Deacon's studio first birthday watermelon smash was such a fun session to hold. Deacon loves watermelon so his mom decided to skip the cake and go for the good stuff. I just love how these turned out. Deacon is the cutest and happiest little guy. We sure gave him a lot of things to play and smash.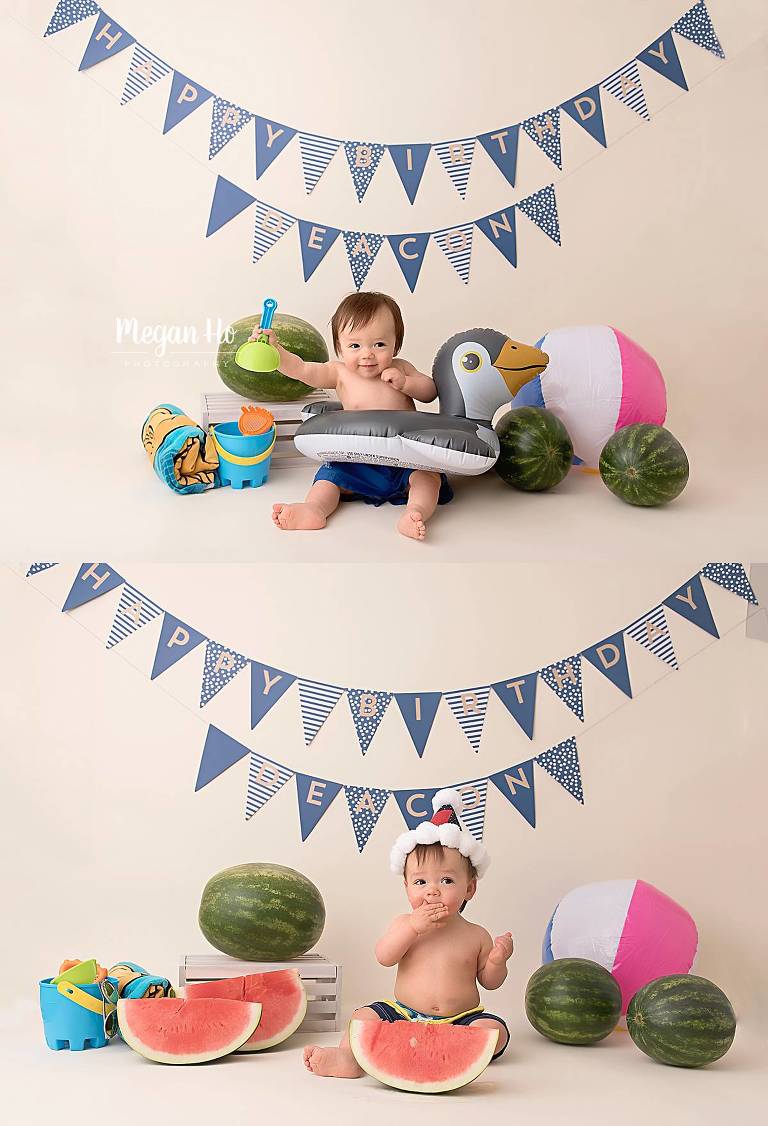 Deacon's mom is very crafty. She made his banner and brought in a lot of the decorations for his session (including the watermelon "cake"). I just loved it. I'm a crafty person as well and love talking ideas with her. We met through my town's Moms Club and it turns out we have a lot in common.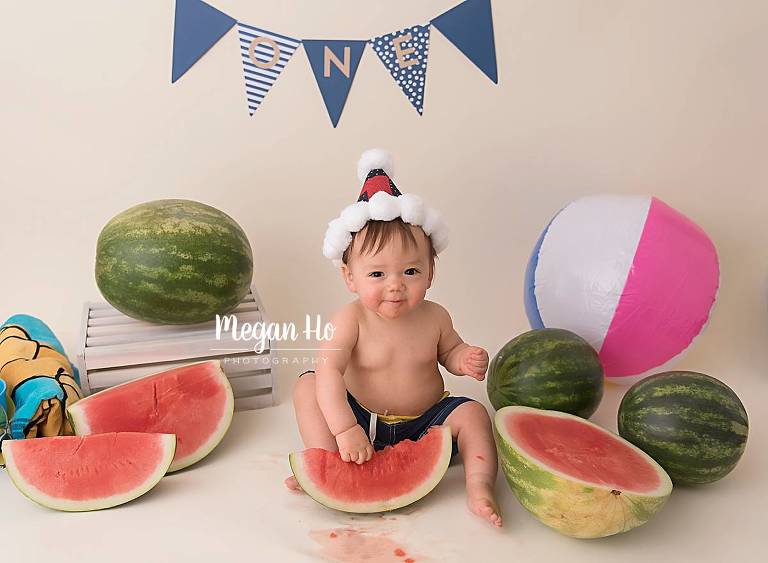 Who can resist a little boy going all in! I loved how he would just stick his face right into the watermelon to get more. Such a fun and messy morning. Perfect for a little summer baby.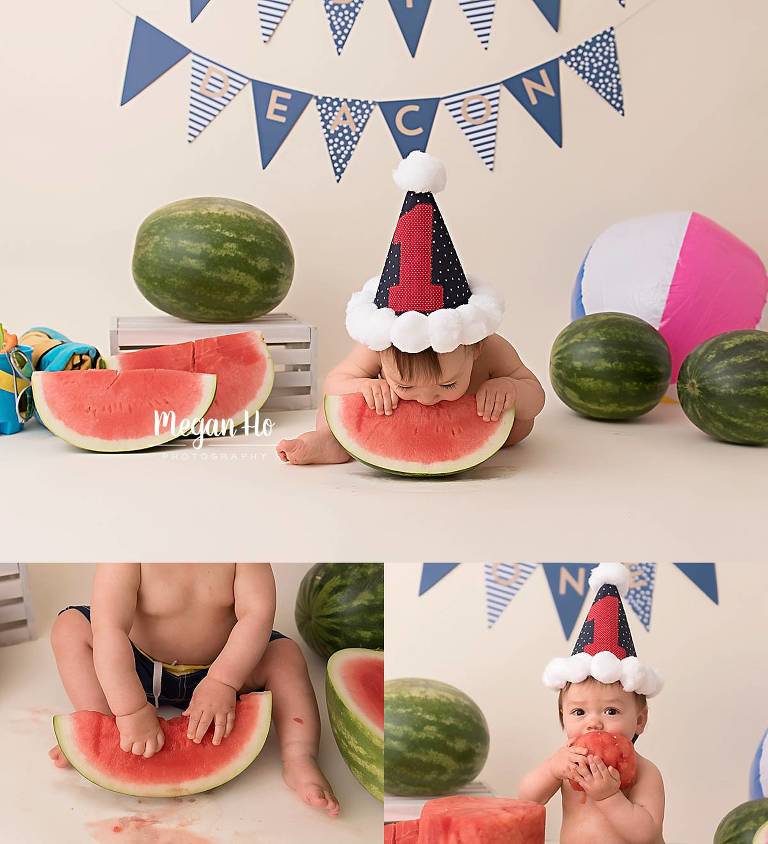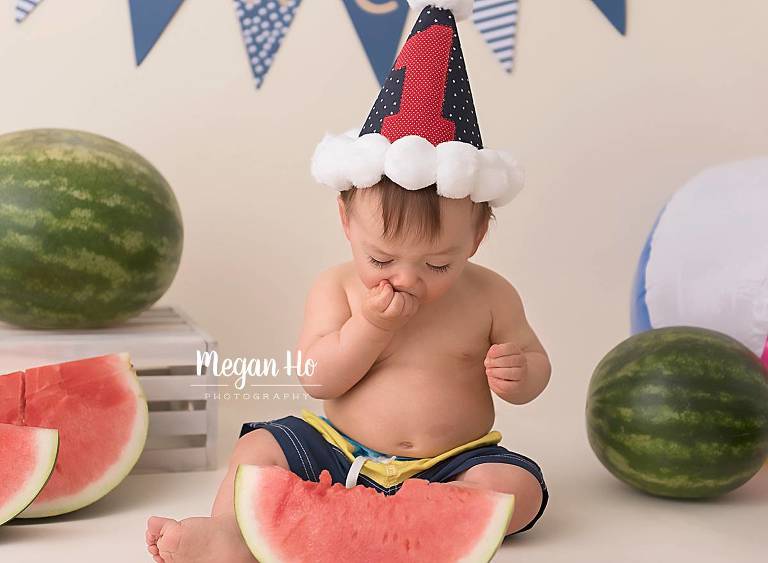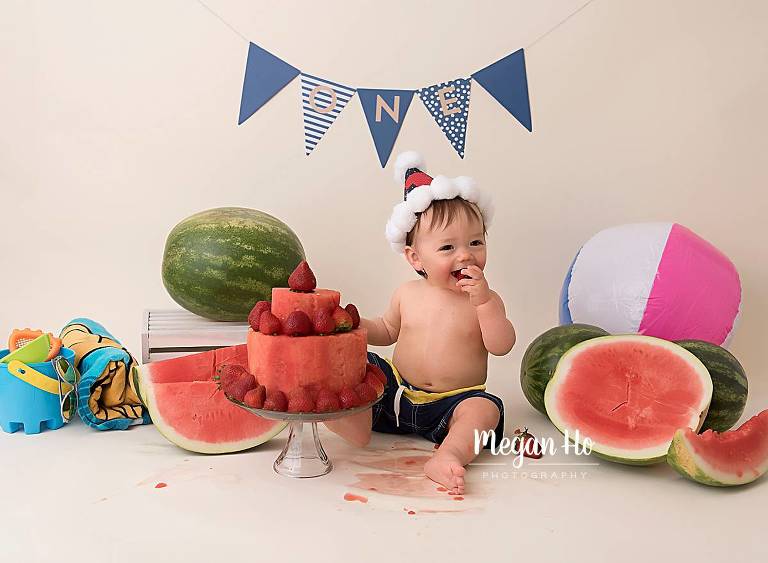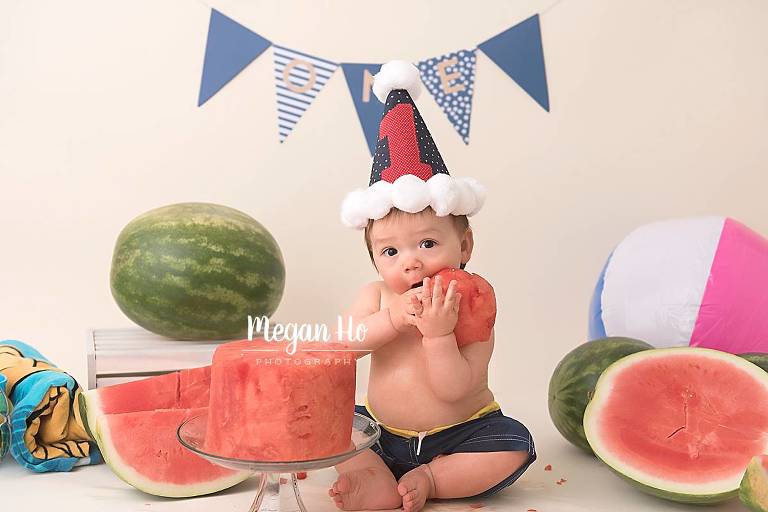 As fun as all the other set ups are, these simple and classic ones are my absolute favorite. Just a little boy, chowing down on delicious watermelon. We all had so much fun. (It also wasn't too bad to clean up either… this is why I chose to not have carpet in my studio, lol.)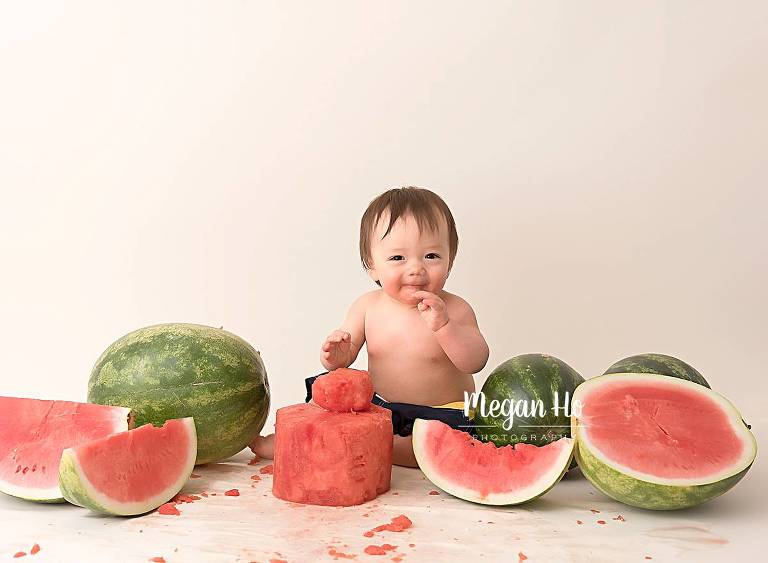 Please follow me on facebook and instagram to see some of my more recent work and sneak peeks.
To book your milestone and cake smash session please use the contact button above.
Megan Ho Photography is a NH child photographer located in Bedford, New Hampshire. Megan is a newborn, baby, maternity, family, and child photographer serving Manchester, NH, Southern New Hampshire, Boston, Massachusetts and the surrounding communities.