I love one year sessions. My studio is pretty small so it gets a little crazier with babies on the move. I also have a huuuuge light taking up a lot of space which doesn't help. It's always a blast though with lots of laughing, clapping and singing. Landon came to see me last week and he was one happy little guy. I think he smiled the entire session and it definitely made it pretty easy for me. We kept things simple for his session (who am I kidding, I keep it simple for every session). I like to keep the focus on your baby and whatever stage they are in. Don't you just love all the smiles he gave us? He was all smiles the whole time and I kind of wanted to keep him.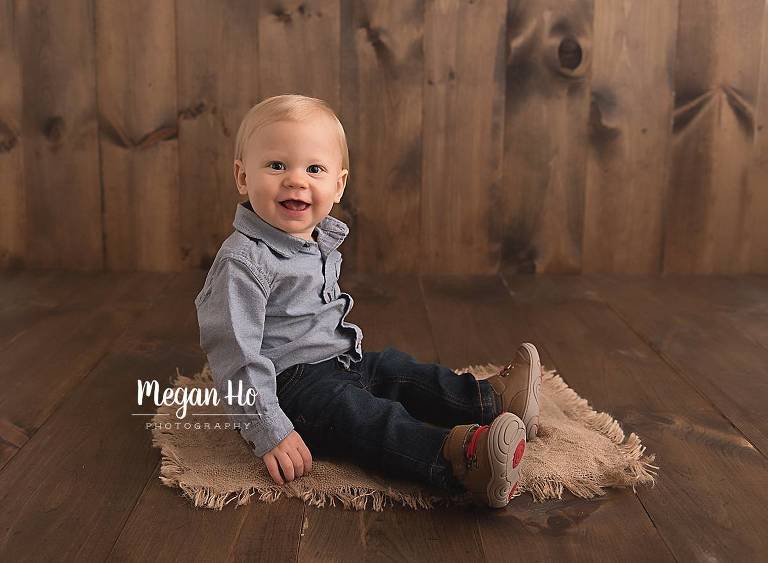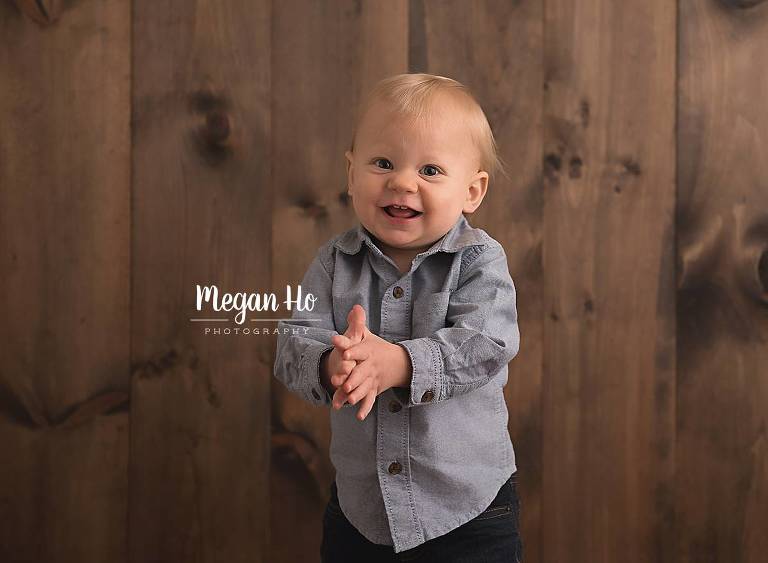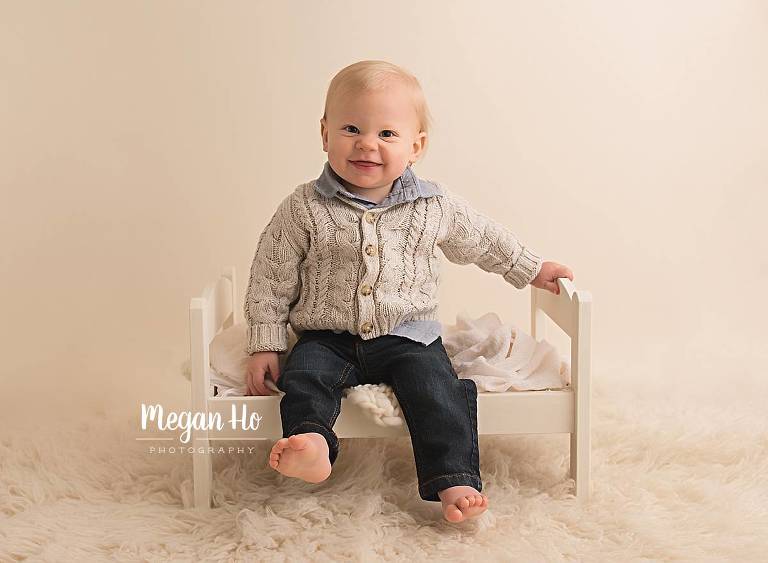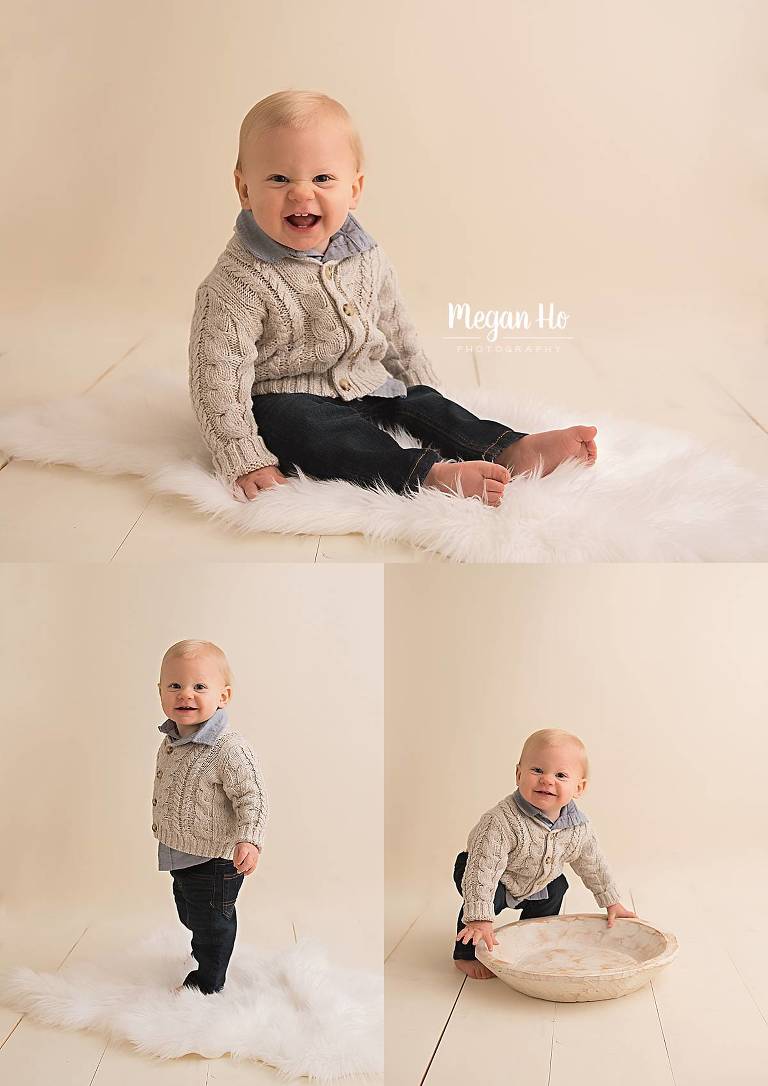 We thought maybe we could get a quick photo of Landon standing next to the big one… lol. Jokes on us. He thought it was hysterical to walk towards us each time.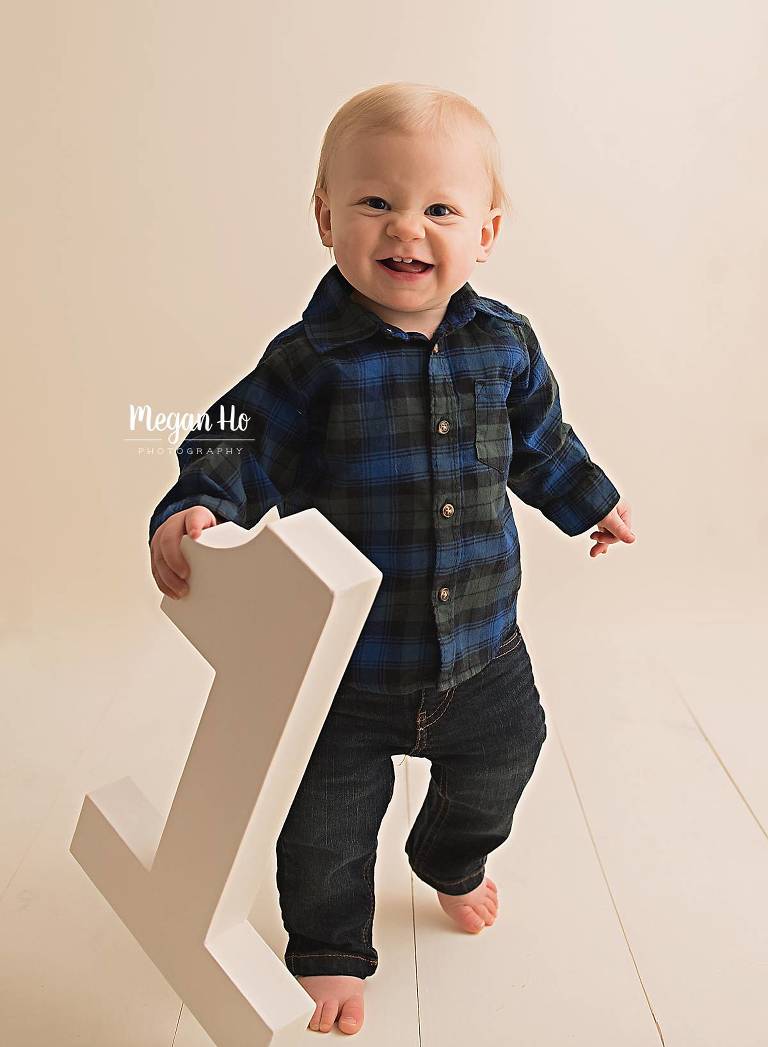 Next came the cake smash. I was so excited when I was told the birthday theme was a woodland theme with tans, and light greens- can it get any cuter?!?! We set him up and let him go. Man, he completely destroyed the entire cake. It was hysterical watching him. Mom made this adorable cake and sometimes that can be the best for smashing.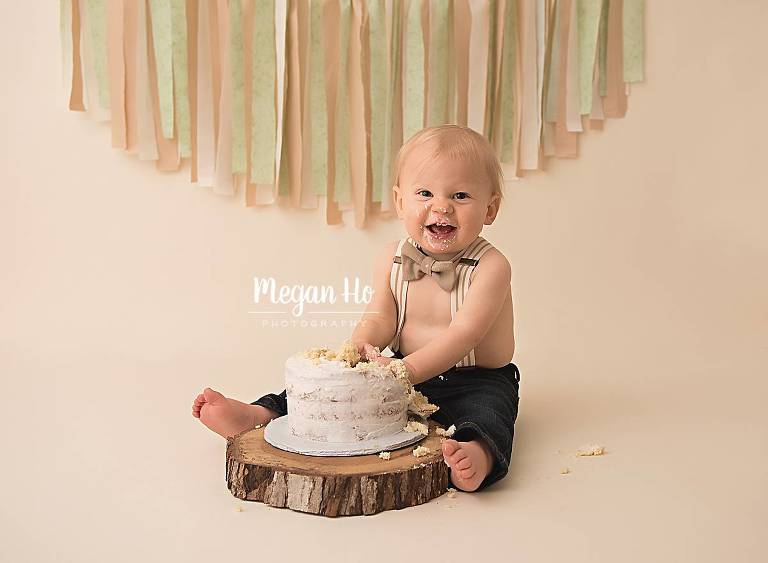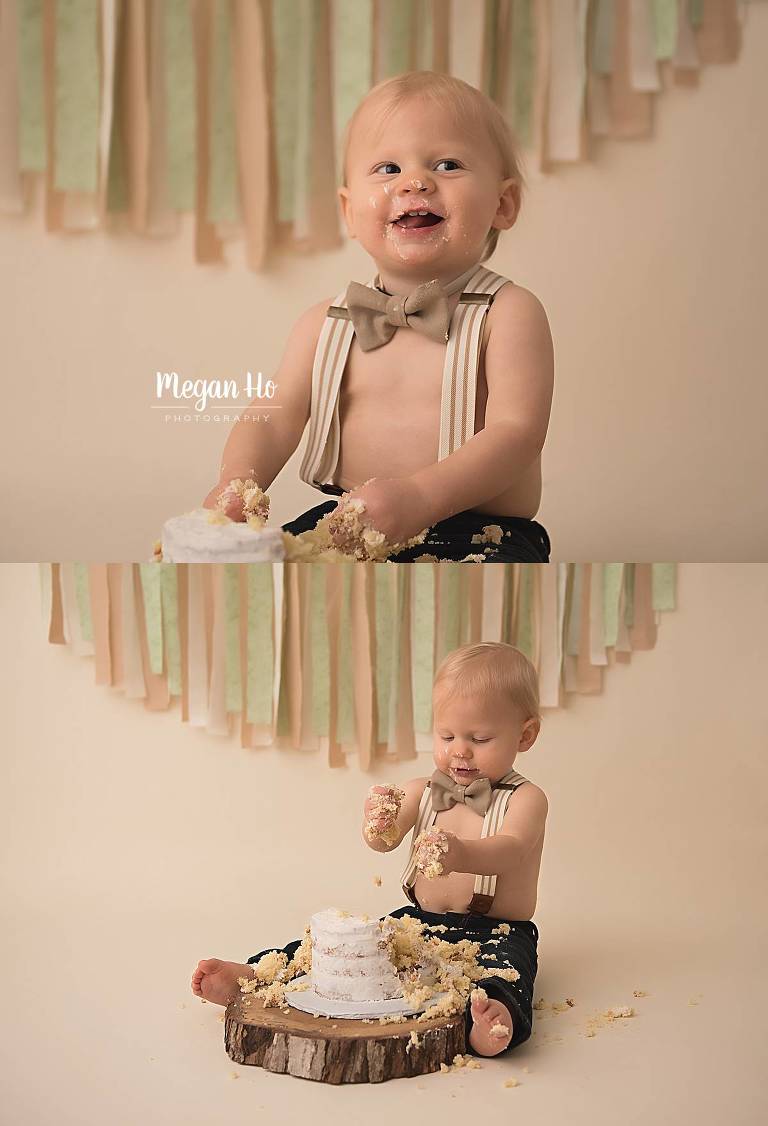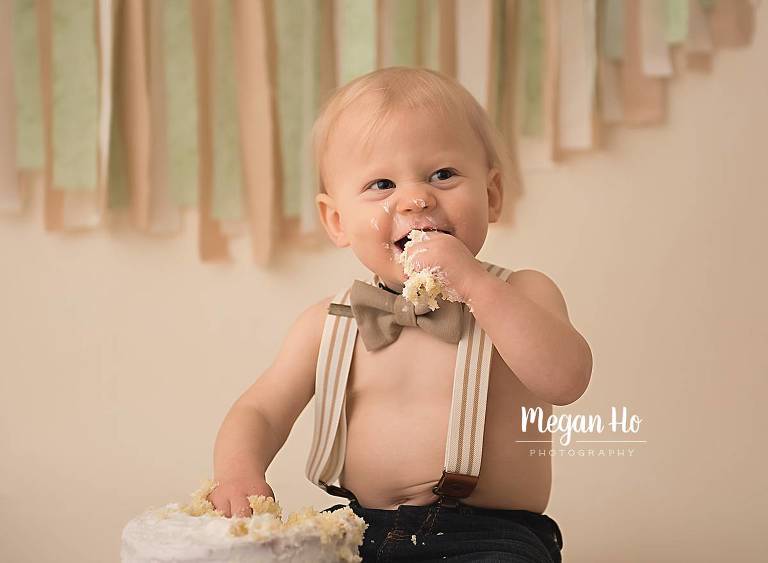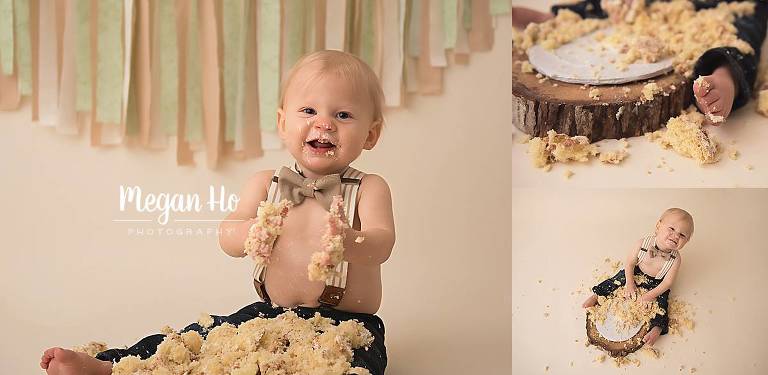 And this is exactly why I love cake smash sessions. That look of complete happiness on his face. It's just so cute!
You can follow me on facebook and instagram for more recent work, sneak peeks and behind the scenes photos.
Megan Ho Photography is a Southern NH child photographer located in Bedford, New Hampshire. Megan is a newborn, baby, maternity, family, and child photographer serving Southern New Hampshire, Boston, Massachusetts and the surrounding communities.