One of my favorite little babies came back to see me. Charlottes six month milestone session might be one of my very favorite sessions. Her mom brought in so many adorable outfits that fit perfectly into what I had planned. In a blink of an eye, Charlotte has turned from a sleepy little newborn (you can read all about our adorable newborn session here) into a happy beautiful little baby. She gave us some adorable expressions and had us all cheering, laughing and finding the littlest Elmo doll to cheer her up when she was sick of us all.
Mom told me that they have been capturing her growth each month with this cute pink bunny. So of course we had to put it in with her in our session. I can not get over how cute it turned out. And, if you didn't notice the most adorable little curl on the top of her head… take a moment to swoon over it!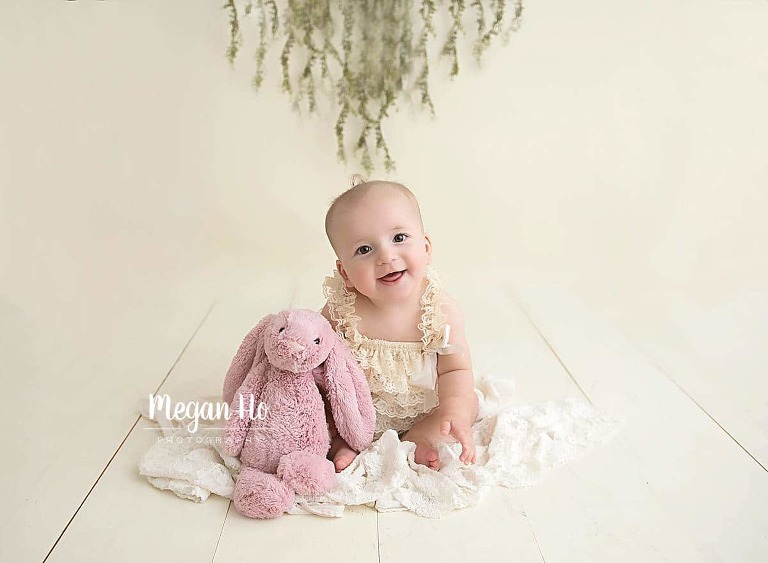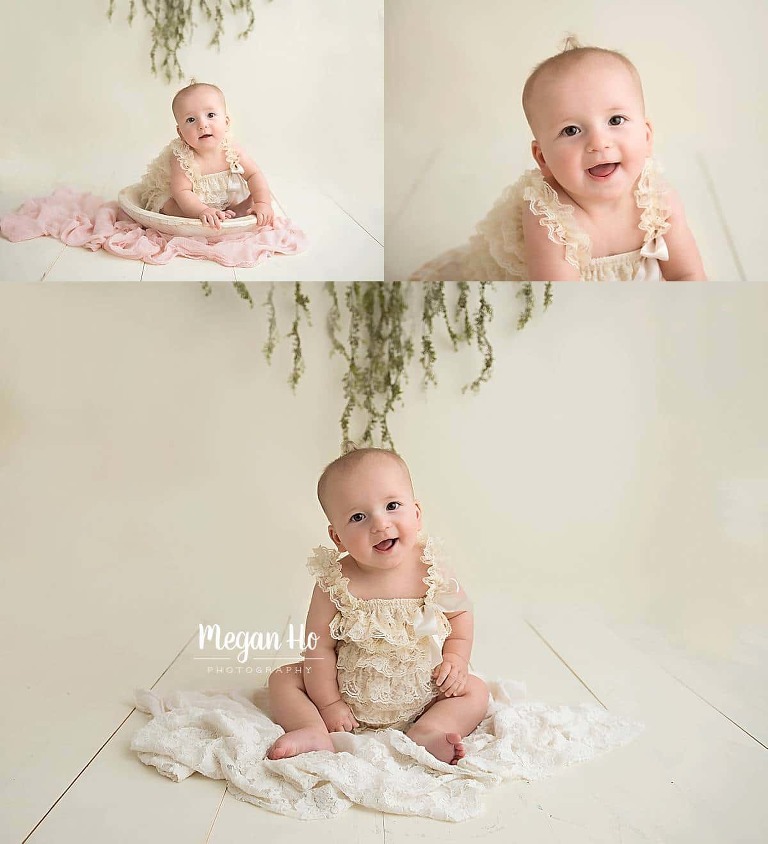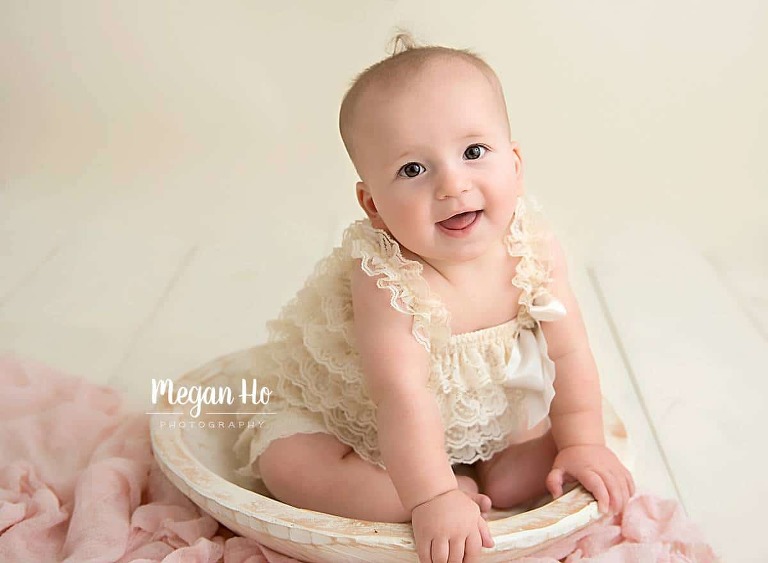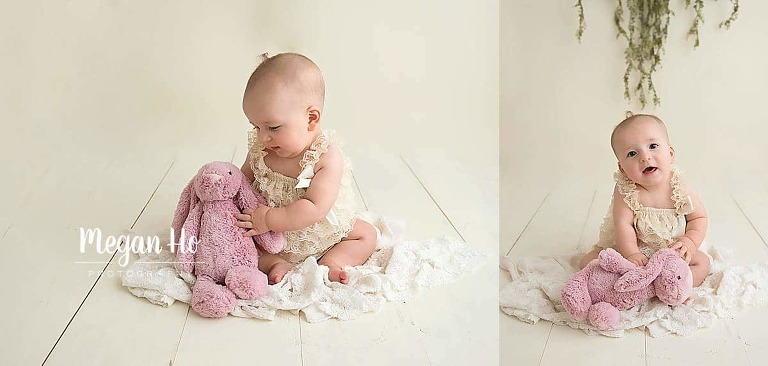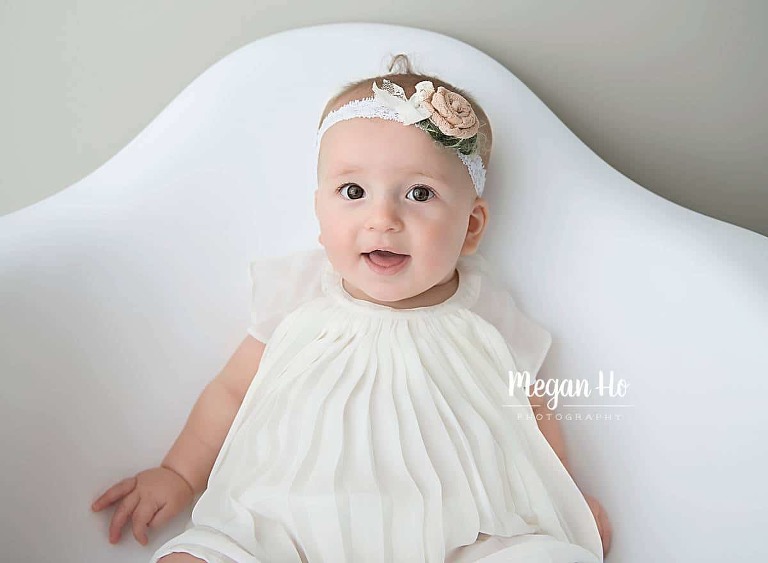 Just look at those back rolls… so so cute! I can not wait to plan out our one year session. I just know it is going to be stunning and I can not wait to see how much Charlotte changes.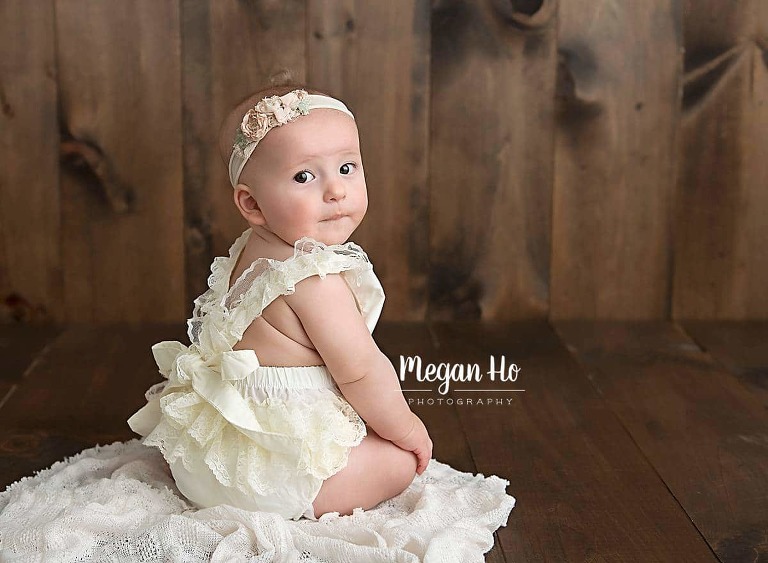 Mom and Dad asked if we could sneak in an updated family portrait of them all and of course, the answer is yes! Just stunning.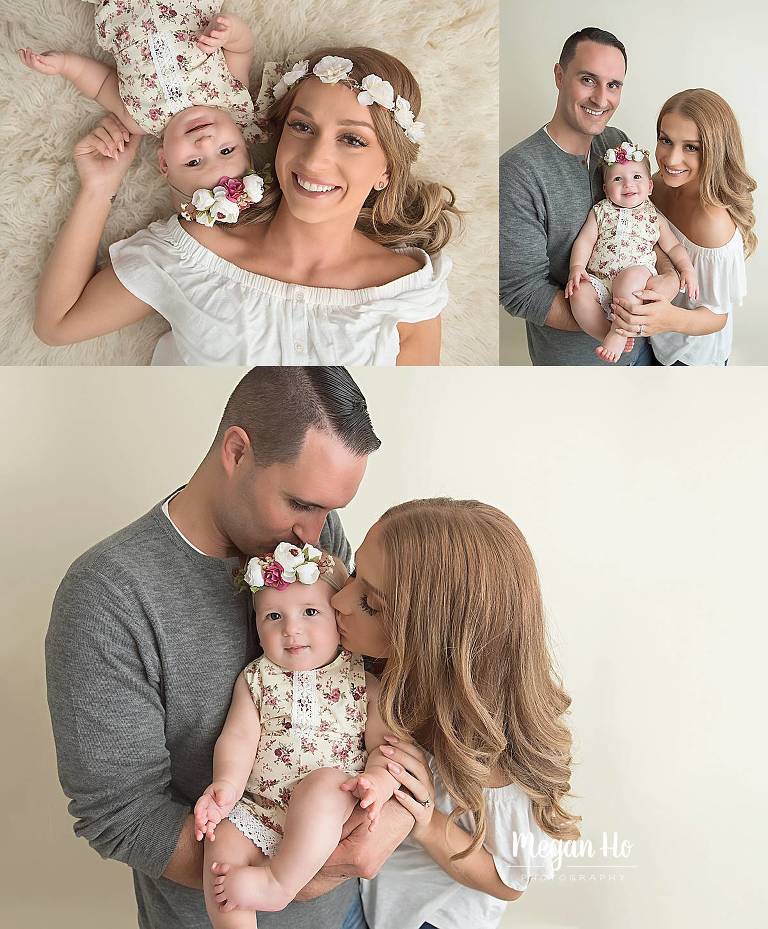 You can follow me on facebook and instagram for more recent work, behind the scenes photos and sneak peeks.
To book a milestone session for your baby, please use the contact button at the top of the page.
Megan Ho Photography is a Southern NH child photographer located in Bedford, New Hampshire. Megan is a newborn, baby, maternity, family, and child photographer serving Southern New Hampshire, Boston, Massachusetts and the surrounding communities.