Baby Arlo's Bedford NH newborn session was so much fun. He came to see me in my studio at 12 days new and was so snuggly and sweet. There is something so sweet about newborn boys. Mom and I had met at Starbucks before she booked with me, to answer all her questions and meet who would be taking great care of her little guy. There is something so special about being trusted with a new baby. She had mentioned that she wanted neutrals and so that is exactly what we did.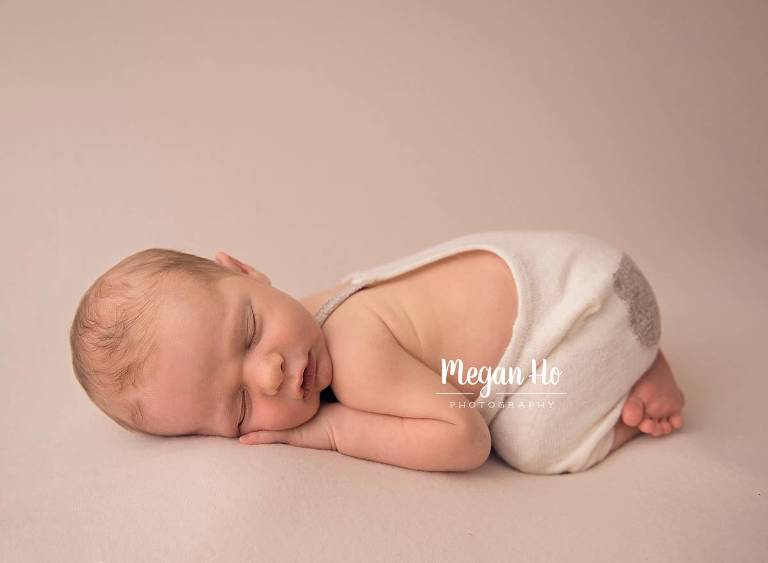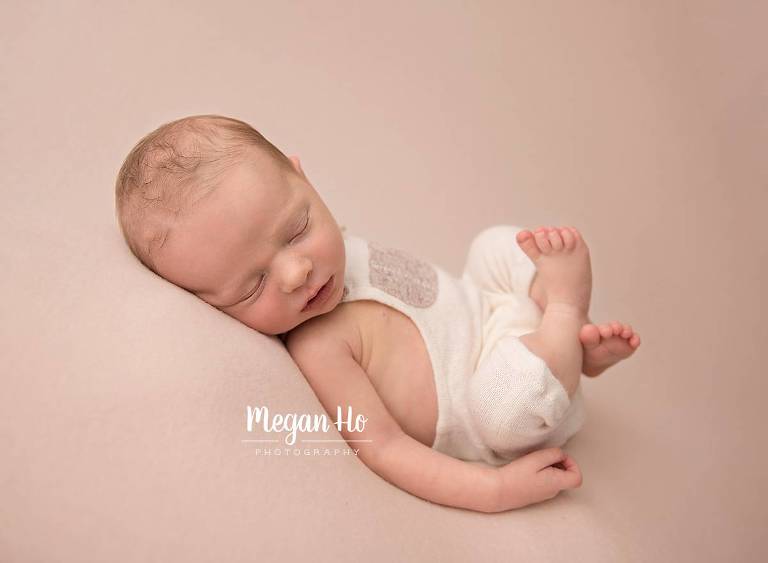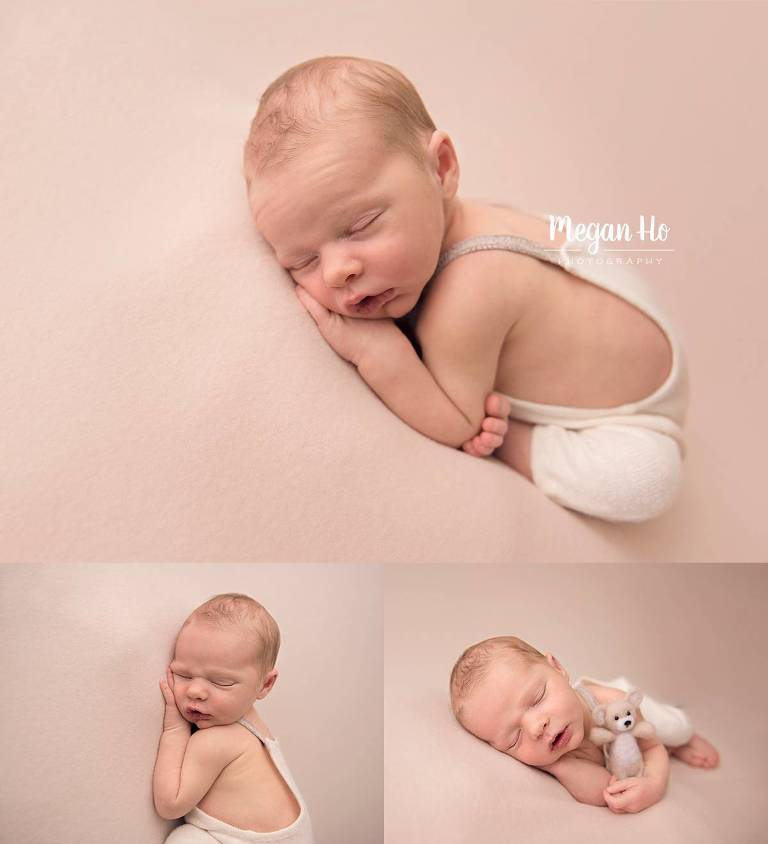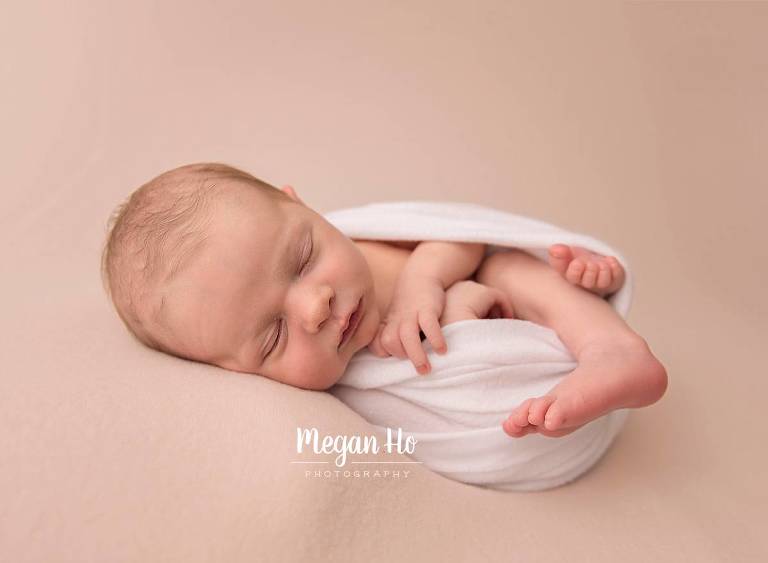 I was telling mom how I had had a little girl earlier in the year smile on command. It was an amazing moment. After joking about how I was ready for him to smile, he did. We laughed at what good timing he had. I think he is going to be such a sweet little boy. I can definitely see how he already has his mom wrapped around his little finger.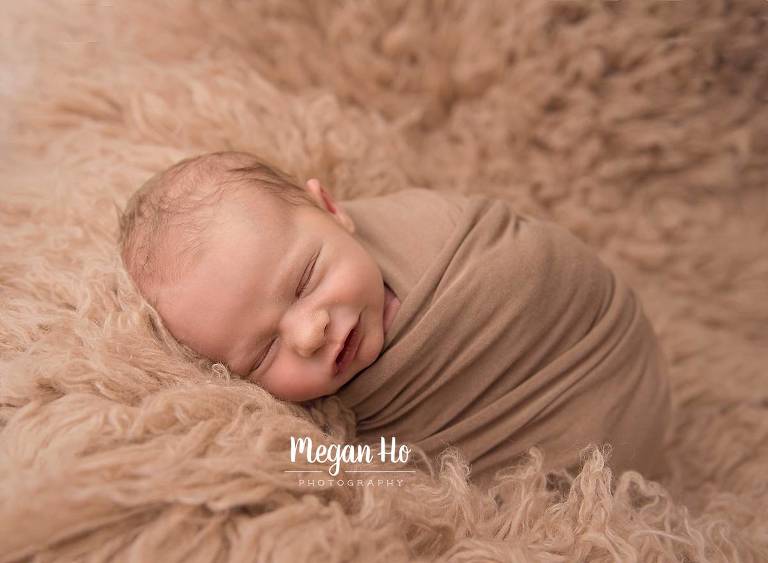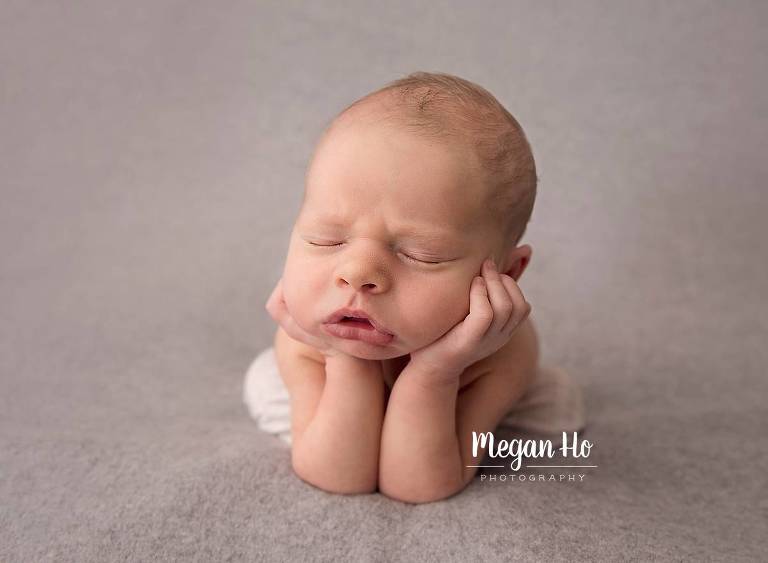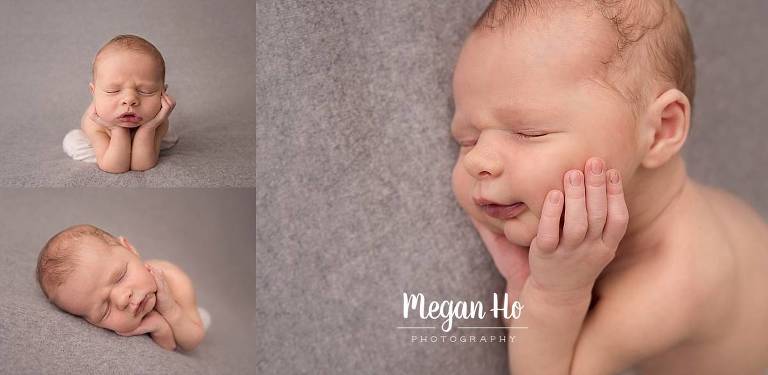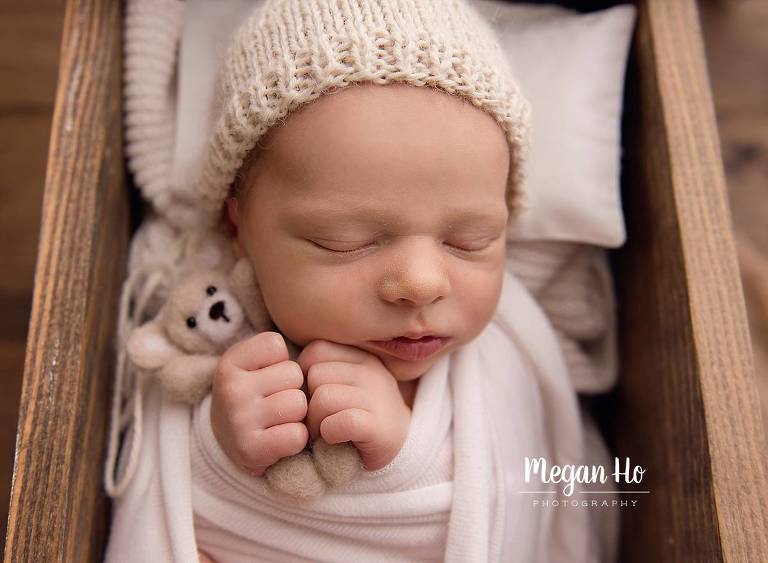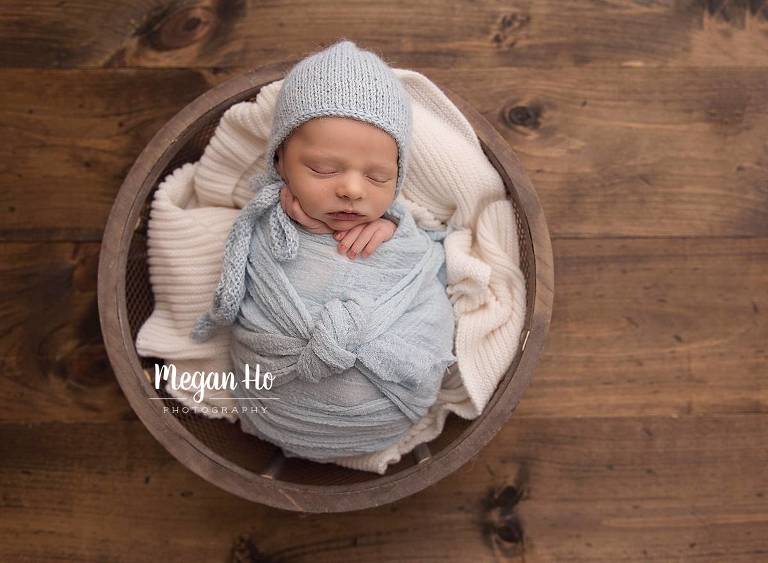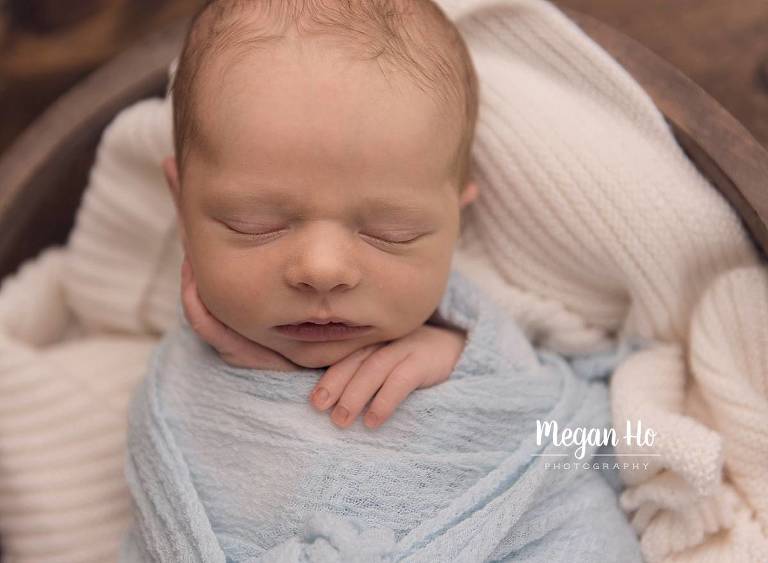 We tried two times to get this bucket shot. Finally we gave in and gave Arlo the pacifier to see if that would help settle him. It worked like a charm… we should have tried that the first time. lol. He was as happy as could be and so were we. I just love how this turned out!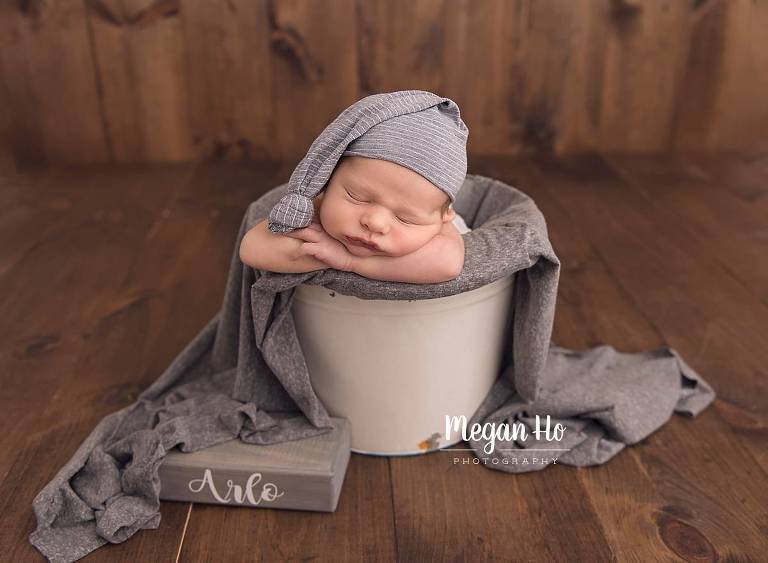 It was such a blessing to get to chat about motherhood and all things mom while snuggling this handsome little man! Arlo you are so adored.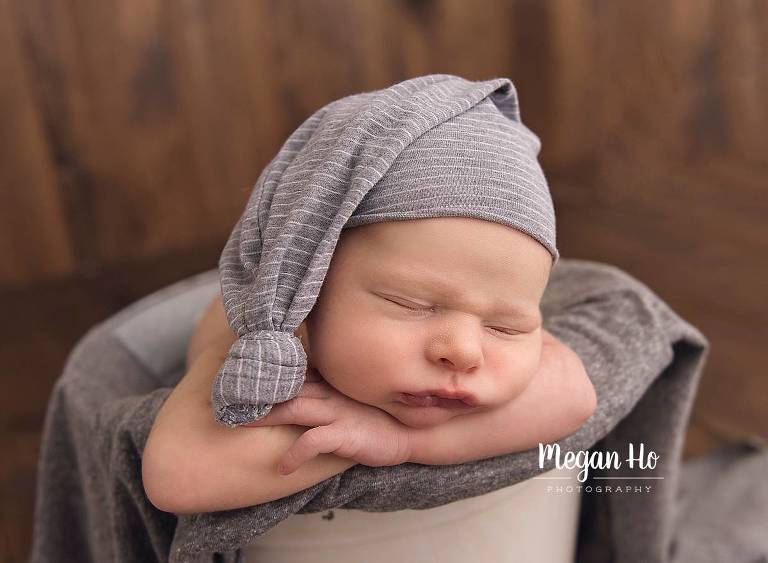 For more information on booking a newborn session, please use the contact button above. Newborns are best booked in the second trimester but I can sometimes accommodate last minute availability.
Follow me on facebook and instagram to see more of my recent work and sneak peeks.
Megan Ho Photography is a Southern NH newborn photographer located in Bedford, New Hampshire. Megan is a newborn, baby, maternity, family, and child photographer serving Southern New Hampshire, Manchester NH, Boston, Massachusetts and the surrounding communities.