Beautiful beautiful Bria! Just look at this precious little girl. Don't let these gorgeous portraits fool you. We had my first all awake newborn session while she was here. (Just kidding, I did get her to go to sleep for about 5 minutes when she was wrapped nice and snug.)
She makes up for it by being one of the prettiest babies I've had in the studio. I like to say that strong willed girls are going to be successful women in the future! It will serve them well as they grow up. However, it does not make my job (or poor mama's) easy right now.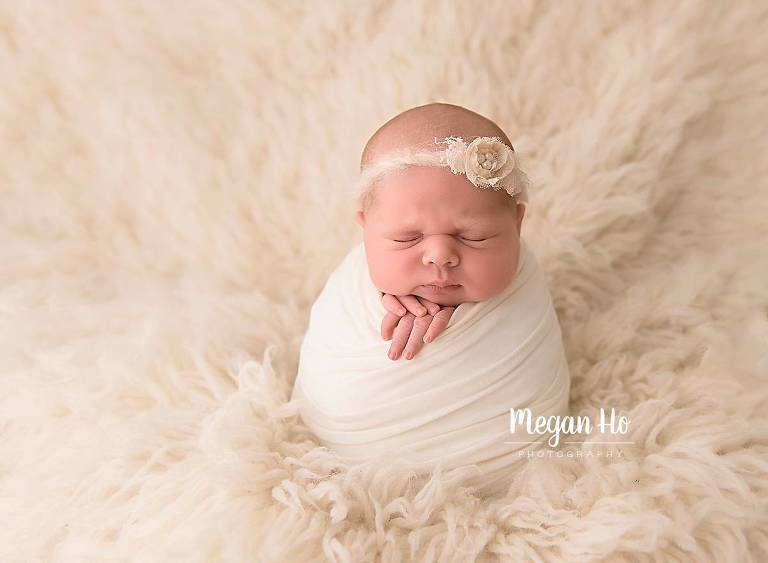 I've got to say, she probably gets some of her strength from her mom! This little lady was born at home. So amazing what women can do!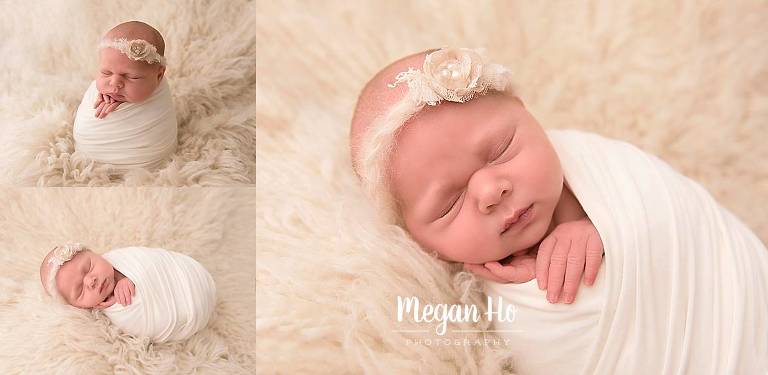 Mom and Dad told me that they like grey. I was so excited. I've been holding onto this beautiful wrap and headband for just this occasion. It was the first time I've gotten to use this set and it turned out just perfect!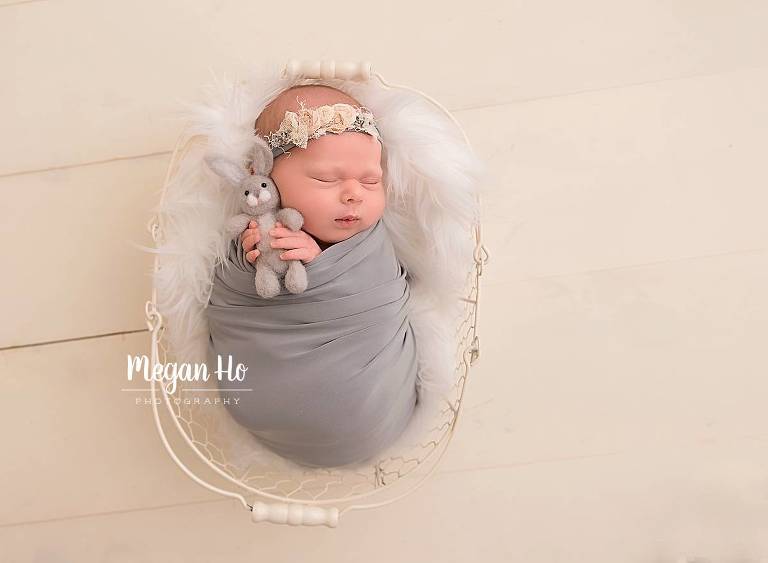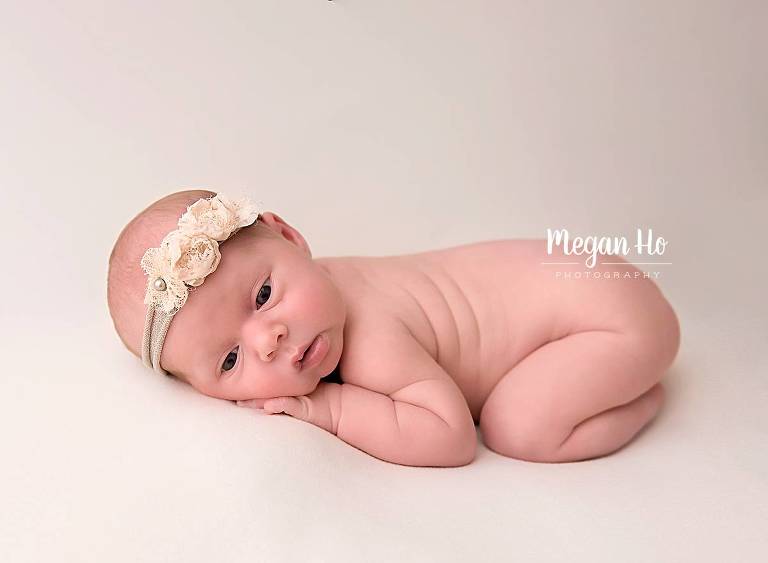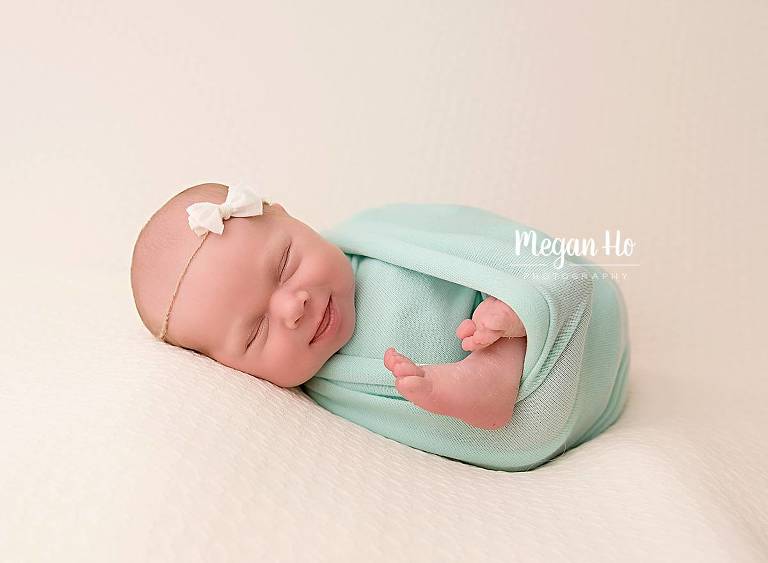 Mom really wanted a photo in this little outfit and of course she was wide awake. It took a lot to get this portrait but it is so adorable that I forgive her for making me work so hard.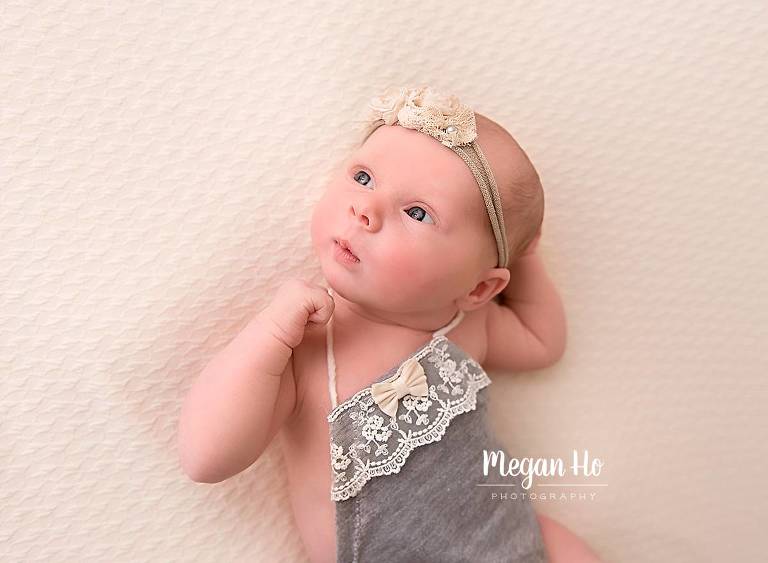 She's so pretty. I couldn't stop trying to get her fast asleep for me. I had to work quick to get all I did and thankfully mom was just as patient. Totally totally worth it.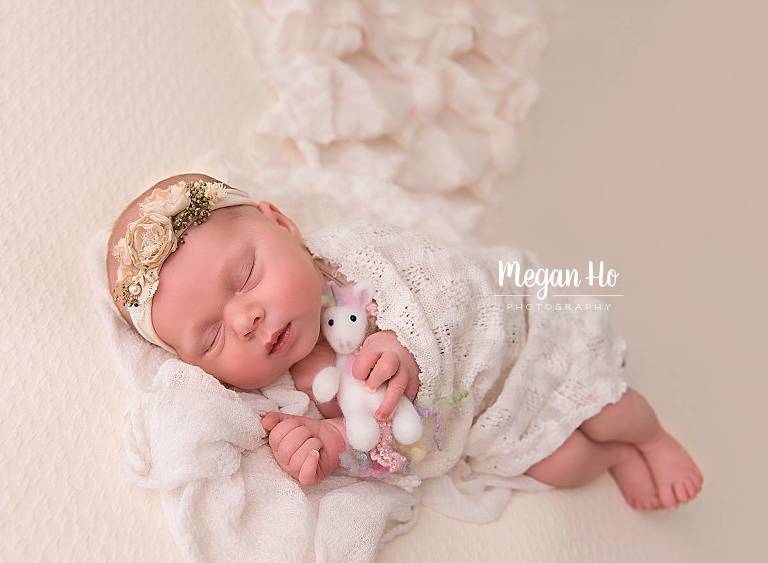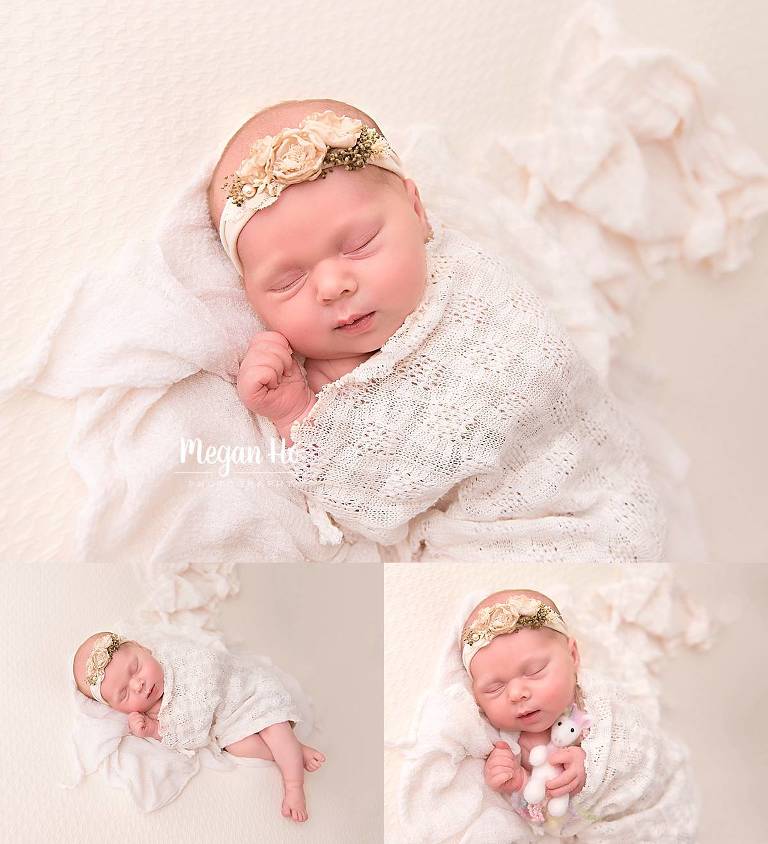 Mom asked me what my favorite type of sessions were to photograph. Newborns… the answer is always newborns! Even when they are awake.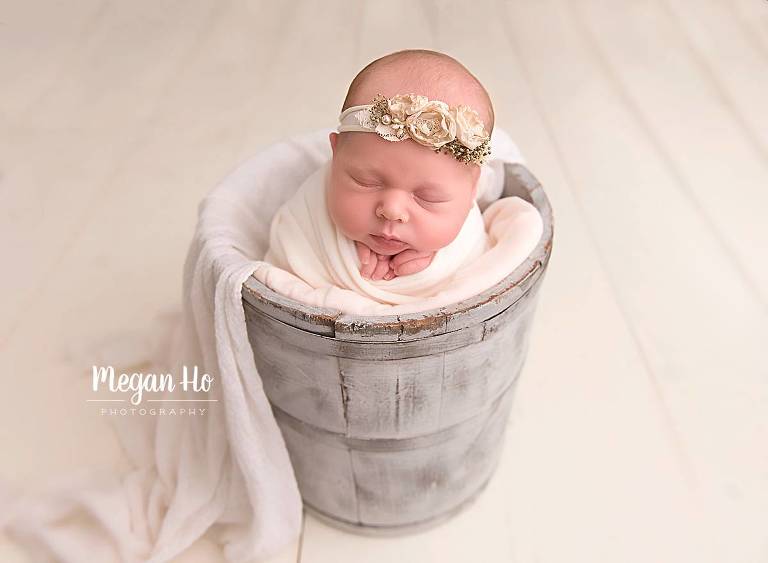 For more information on booking a newborn session, please use the contact button above. Newborns are best booked in the second trimester but I can sometimes accommodate last minute availability.
Follow me on facebook and instagram to see more of my recent work and sneak peeks.
Megan Ho Photography is a Southern NH newborn photographer located in Bedford, New Hampshire. Megan is a newborn, baby, maternity, family, and child photographer serving Southern New Hampshire, Manchester NH, Boston, Massachusetts and the surrounding communities.