One year milestone sessions are so much fun! Little Aria came to see me for her one year celebration and was so sweet. She gave us some beautiful smiles and then in between each set would get startled and cry. Nothing snuggles and songs from mom and dad couldn't fix. This stage is so much fun because each little ones personalities are coming out and each session is so different. Aria did so good and you can see by the photos that we had an amazing session.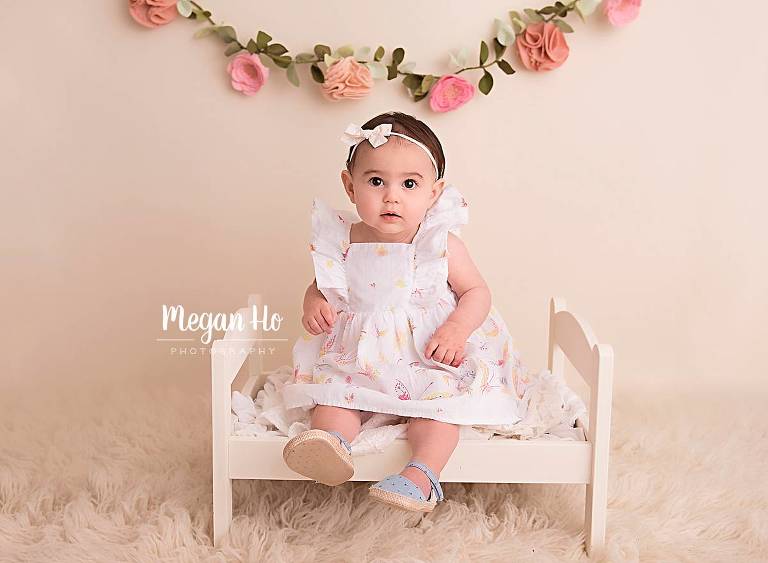 Gorgeous garland by Fancy Free Finery who is also local in NH.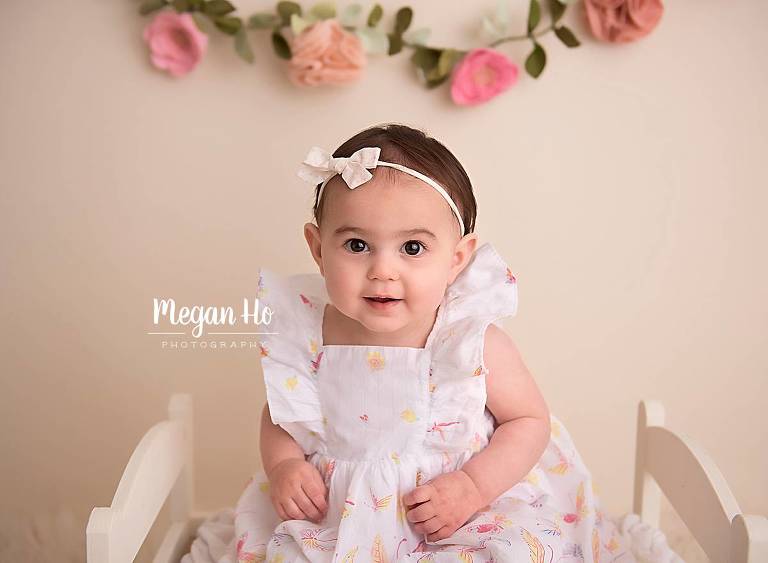 Isn't she just the cutest thing in this beautiful little dress?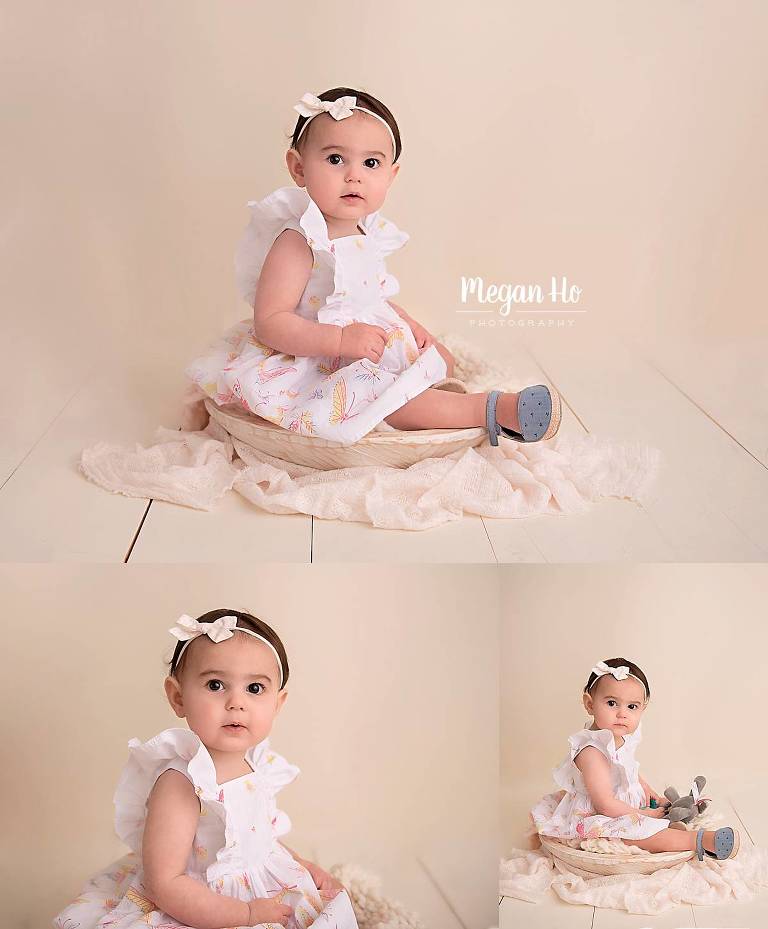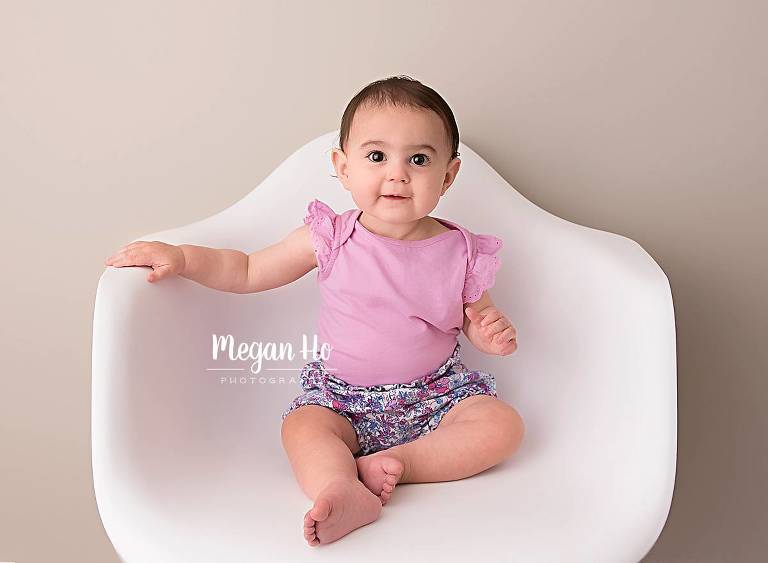 I always tell my moms and dads to bring at least 2 outfits with them. I also keep sitter outfits in the studio. I have a few vendors that I love who make the most gorgeous outfits. Of course Aria looked beautiful in everything and she definitely made my job so super easy.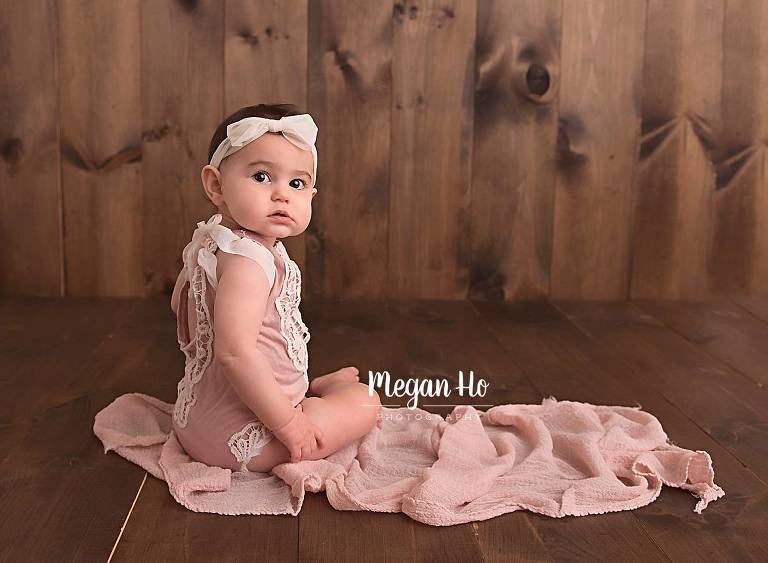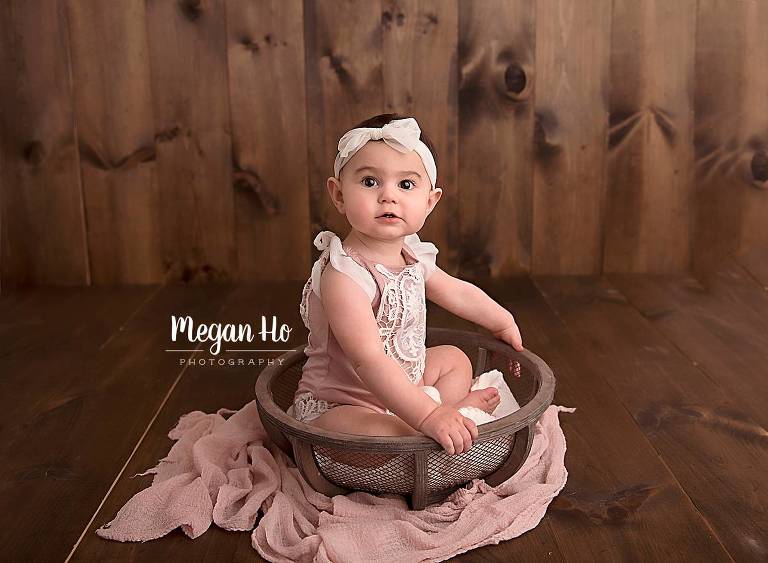 This is my newest outfit from Pooks and Lulu and I just love it. Of course we had to get her in this one too.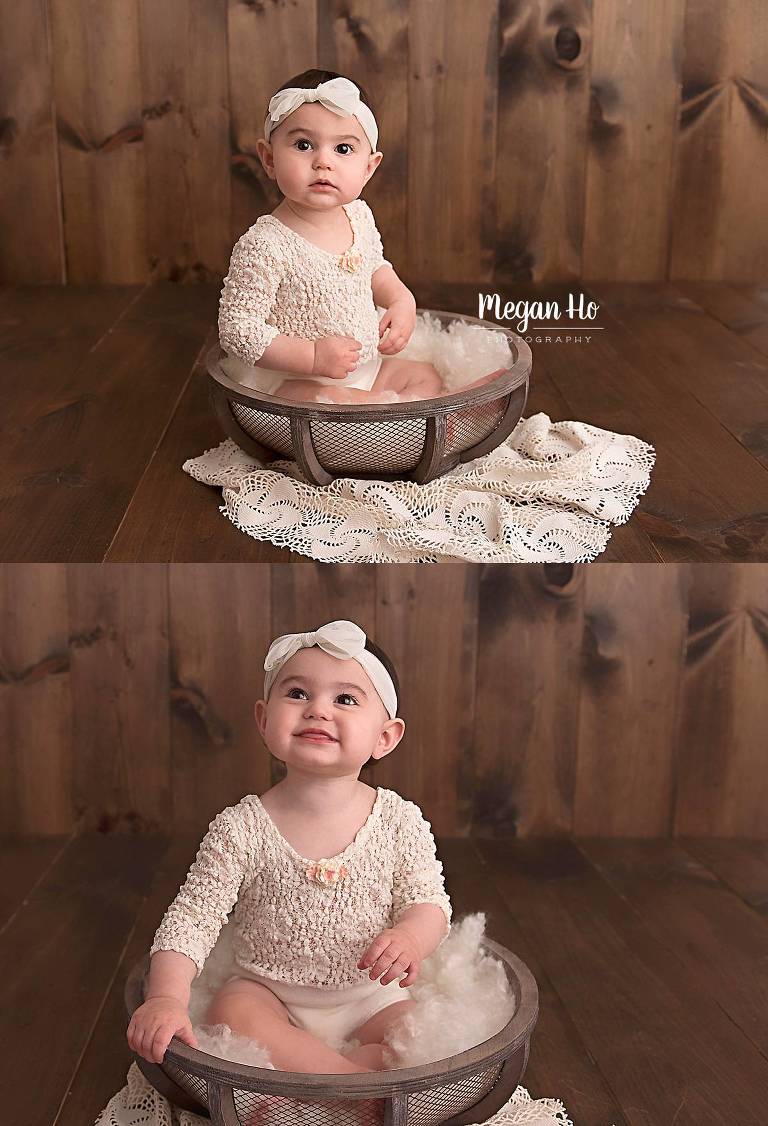 I can't wait to see her family again for our fall session in October!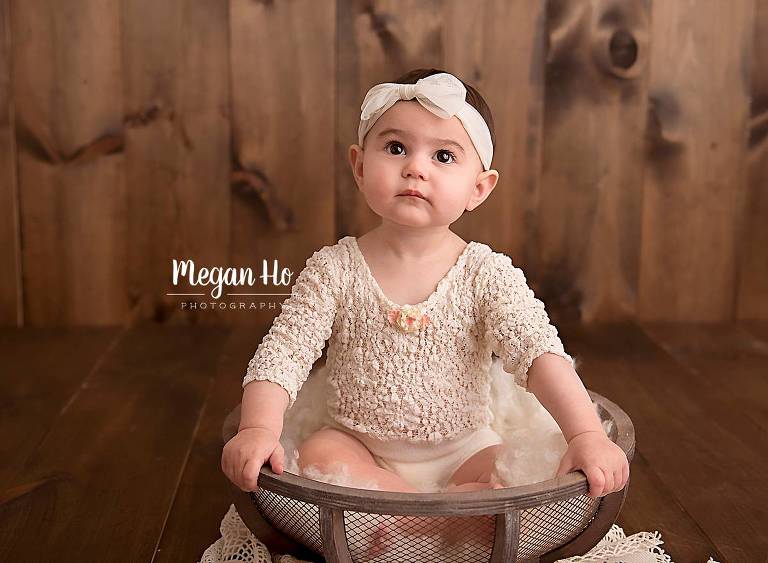 For more information on booking my studio milestone session, please use the contact button above. I capture children in their first year at their different stages of pushing up, sitting and one year. It's a wonderful way to see just how much they grow in their first year of life.
Please follow me on facebook and instagram to see some of my more recent work and sneak peeks.
Megan Ho Photography is a NH Child Photographer located in Bedford, New Hampshire. Megan is a newborn, baby, maternity, family, and child photographer serving Southern New Hampshire, Boston, Massachusetts and the surrounding communities.