Adorable baby Evie's newborn session was so much fun to plan. Her full name is Evangeline, which couldn't be prettier, means "bringer of good news" and totally fits her since she was as sweet as can be. She was the first girl after two big brothers so you know she is going to be taken care of her whole life. She is one lucky girl. Her parents were just as smitten with her and I see why. She was awake when they arrived so we swaddled her for the parent and sibling portraits. I don't think I saw her eyes open the rest of our session. Such a good little one. I've had a string of easy third children which doesn't help the baby fever in my house, lol.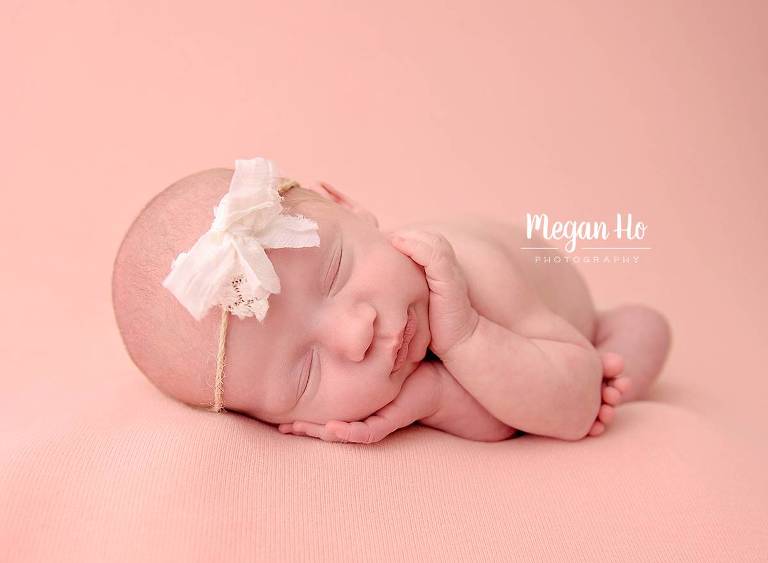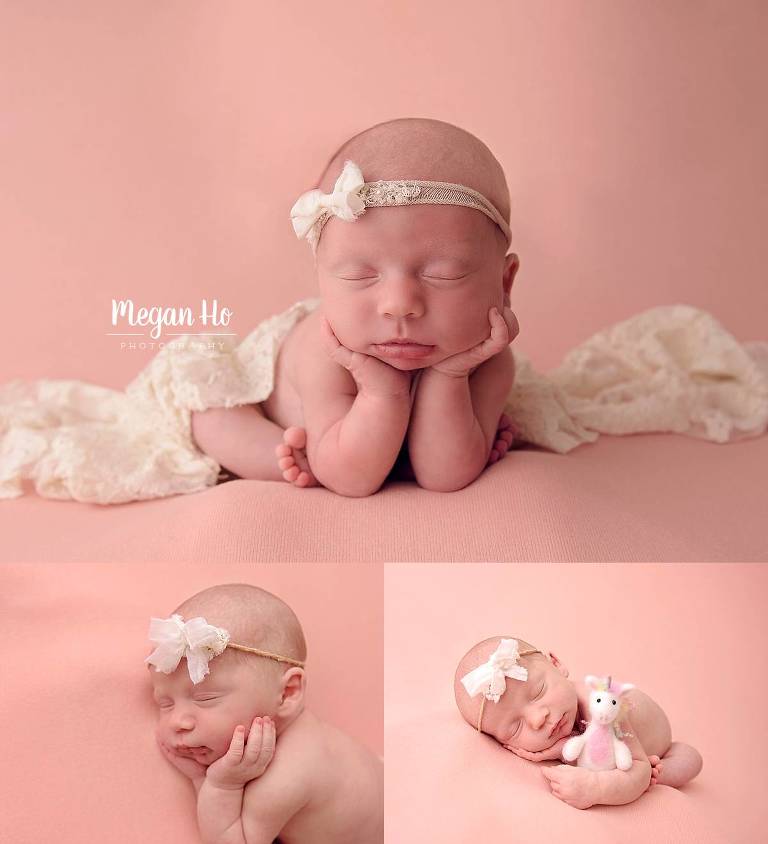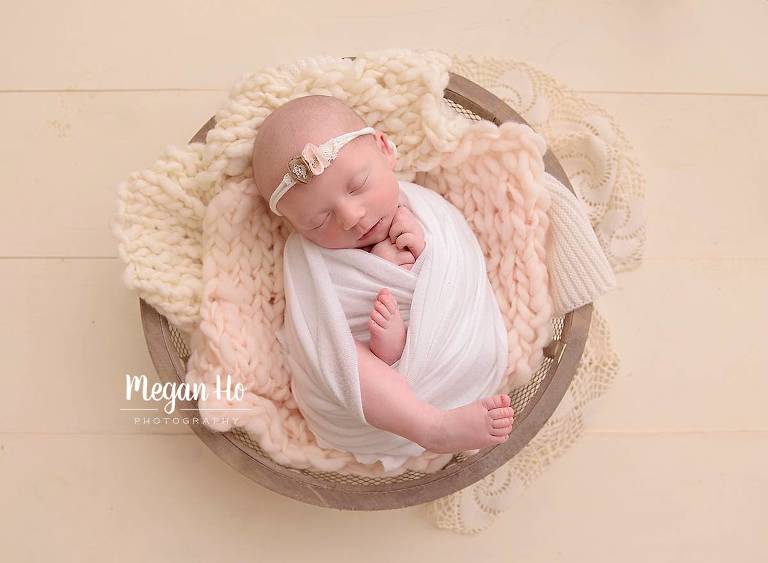 The most adorable little lace and tutu outfit from Pup and Frank Props.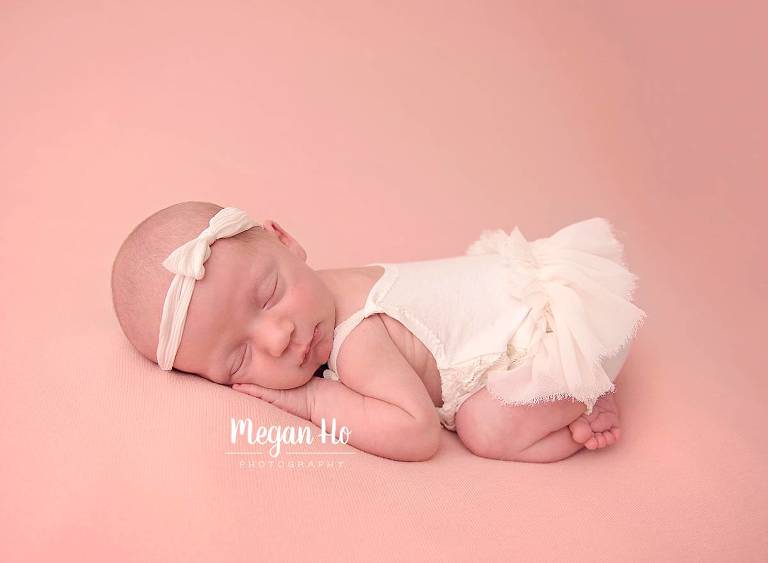 I have been waiting to use this green set for a while now and thought it would be adorable on Baby Evie! I was right in thinking so. It looks so adorable with all the white and creams.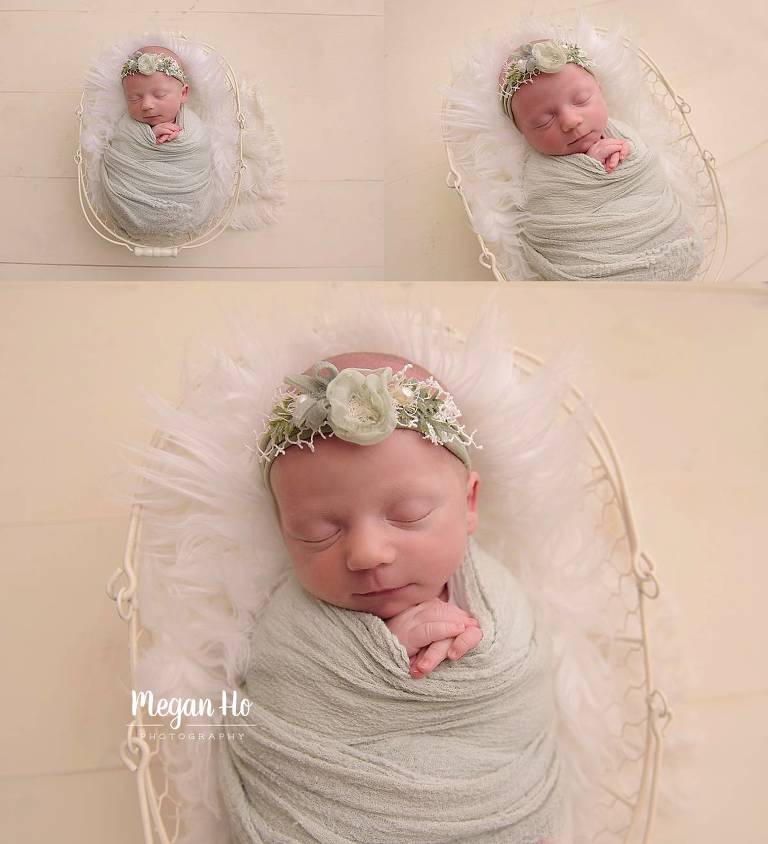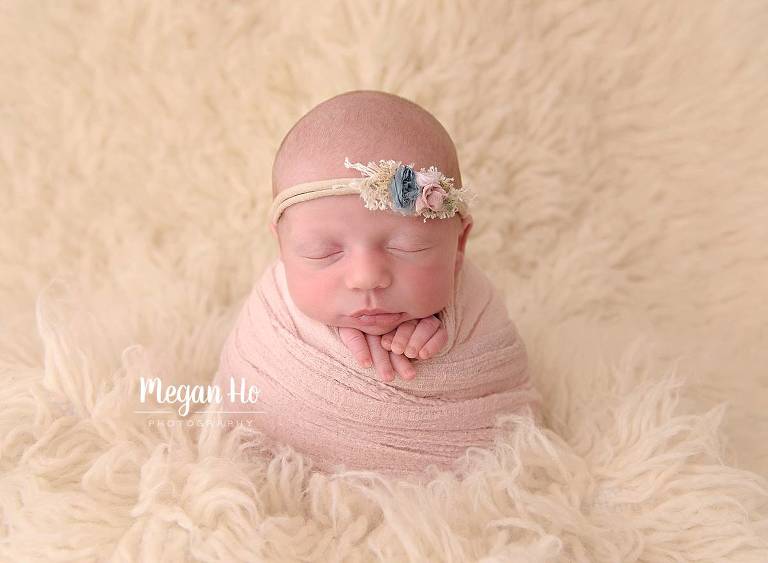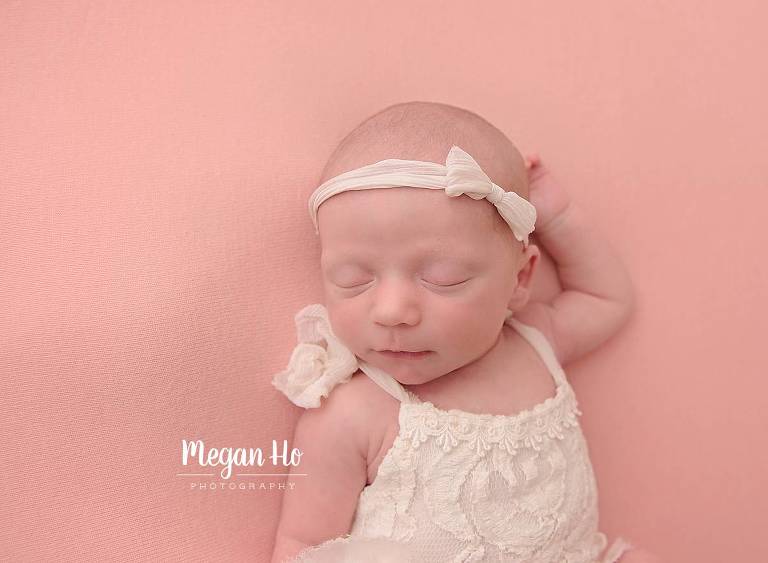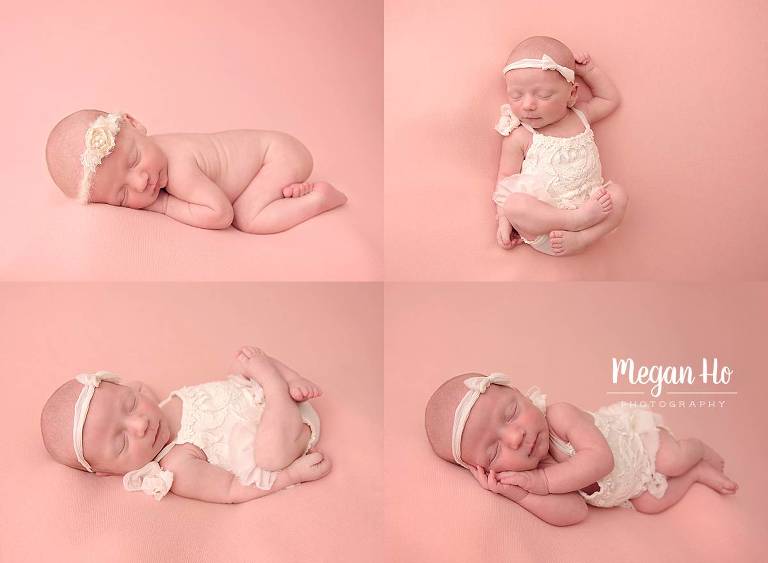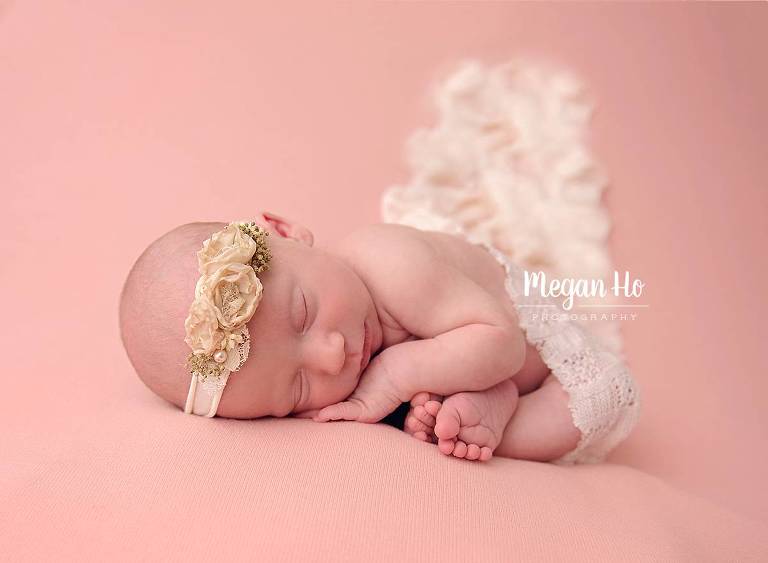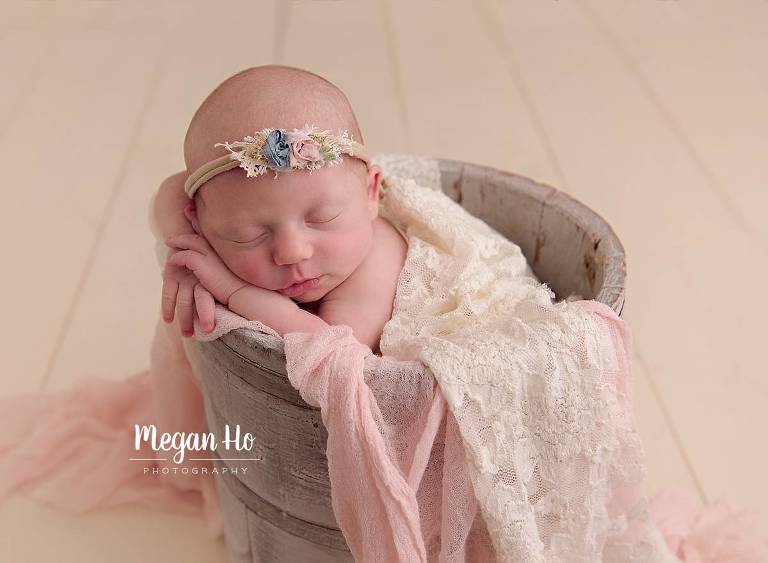 She started smiling while I was getting her posed with this perfect little doll from WooleyDreams. I was so happy that she smiled long enough for me to grab my camera and capture this. So sweet!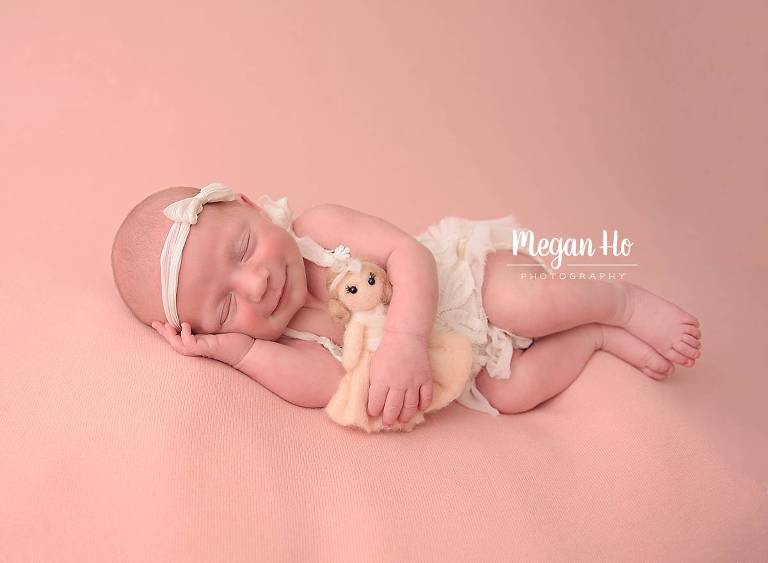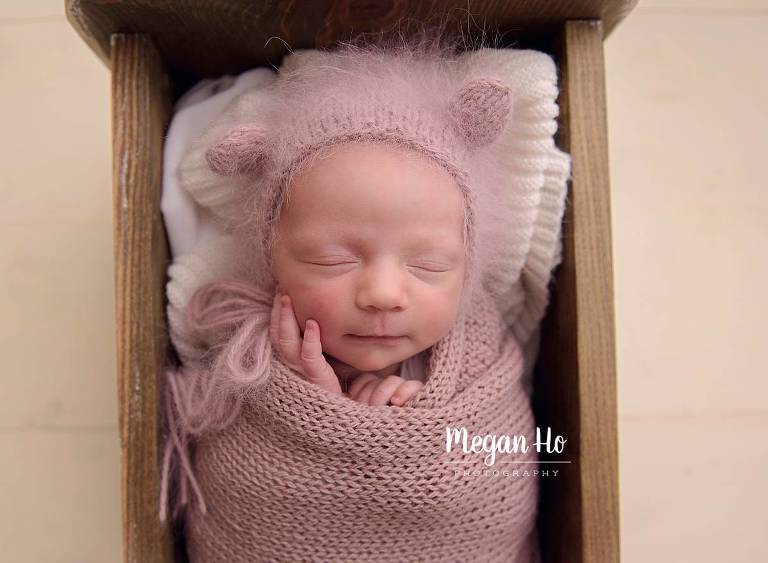 Beautiful family of five!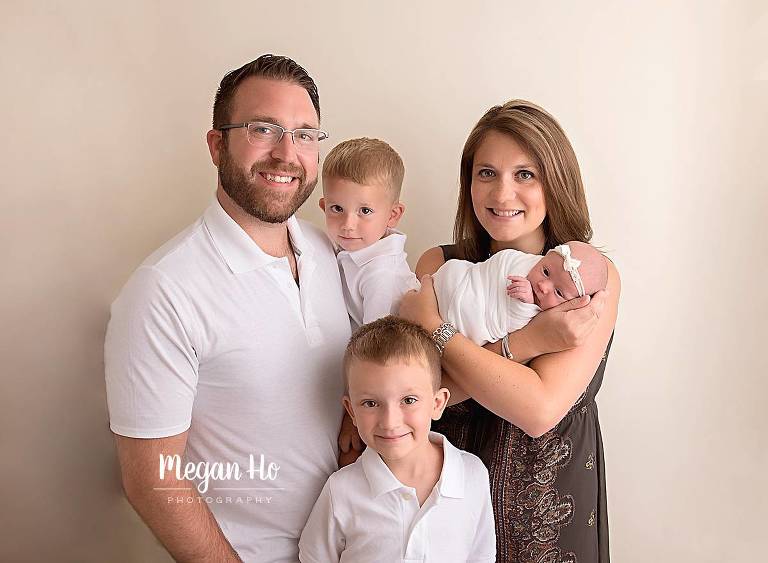 Look at these big brothers! They were so good with her and while we didn't get too many smiles from Teddy he was so so sweet.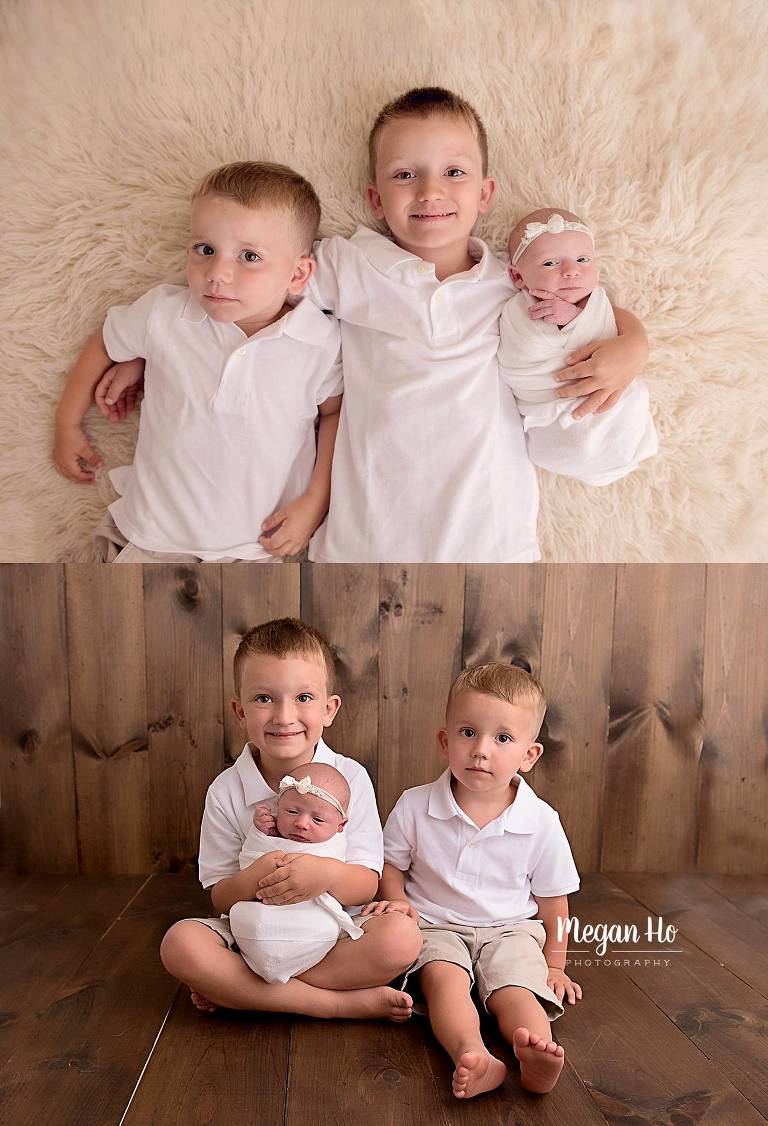 Henry was turning 5 the next day so we had to include something special for him. They brought this fun 5 balloon with them to celebrate his birthday. We finally got a smile out of Teddy.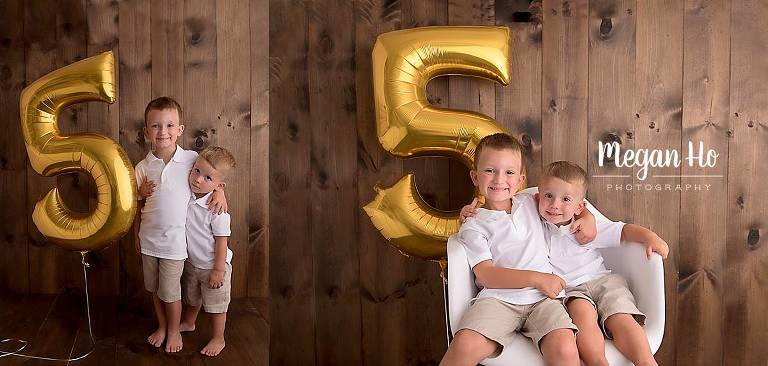 For more information on booking a newborn session, please use the contact button above. Newborns are best booked in the second trimester but I can sometimes accommodate last minute availability.
Follow me on facebook and instagram to see more of my recent work and sneak peeks.
Megan Ho Photography is a Southern NH newborn photographer located in Bedford, New Hampshire. Megan is a newborn, baby, maternity, family, and child photographer serving Southern New Hampshire, Manchester NH, Boston, Massachusetts and the surrounding communities.